Essay Topics
Homework Help
Essay Types
Essay Examples
Become a Tutor
How to Write a Literature Review For Dummies
Literature review is always a part of the student's educational process. You still don't know what is it and how to deal with it? Don't worry! The article you are reading will tell you everything that you need to know in order to submit a great literature review.
What Is a Literature Review?
The first thing we should do is to give a definition of literature review . It is a short critical analysis of "literature" (researches, articles, books, trustworthy opinions etc.) existing on the topic. If you are doing a literature review for your graduate paper, it is assumed that in the work itself you will apply your own methods and make your own conclusions. It is logical that before doing your own research work, you need to explore all the sources on the topic and include this information in your paper. You should cover main aspects of the topic in a structured way and provide references to literature sources.
Why Do We Need a Literature Review?
Students often underestimate the importance of literature review. Let's figure it out together, why do we need to write a literature review!
There are a few goals of a literature review:
Show your awareness of the topic
It is crucial to find all the information you can. One criteria used to evaluate your work is the variety of sources you used in your research paper. The way to demonstrate it – is to do a good and detailed literature review, where you will briefly summarize your research results.
In most cases a student starts with choosing a broad area for a research paper. Doing a literature review requires studying various issues of the topic. It will help you to identify aspects of the area of a research that will be included into your paper. Hence, literature review is a way to narrow your topic and identify worth-to-be-researched ideas.
Find gaps in current knowledge
The last but not the least – it gives you an opportunity to find «gaps» of a research topic. Gaps are aspects, problems or questions that have not been covered or solved yet by other researches. Then, the purpose of your research paper could become to focus on those gaps, to analyze them and make conclusions.
Cover all points of view on the issue
It would be great, if you reflect on the same problem in the context of your area. This will help readers to get a complete picture of the topic in their minds. In your research work you could refer to your opponents and argue about certain points – it will add some value.
What Is the Structure Of a Literature Review?
That's a difficult question! It usually follows a common pattern "introduction-body-conclusion". However, it is difficult to tell how the body will be structured. Why? It highly depends on topic. Remember, a literature review is not just a list of sources with description of the content. It should more look like a summary of information. In a body paragraph you should try to find several major things you will be covering depending on the topic. However, check our step-by-step guide below  how to structure your literature review.
Step-By-Step Guide to Literature Review
Introduction
The literature review should have an introduction in which you could state a theme of your work and justify the need of reviewing the literature. A tip: you can use points from the section "Why do we need literature review?" of this article, rephrase them and apply to your own topic. In the introduction you also should provide the scope of this review. In other words, you should state which particular aspects of the area of your research will be covered in your literature review. Try to stay focused and avoid including information that is far away from your topic.
Clearly, body is the main part of a literature review. This part is usually divided into several paragraphs, each of them covers a specific aspect of the topic.
For example, let's take a topic «Influence of marketing activities on performance of FMCG companies» and let's assume you will do it using a multiple regression analysis. Here is how the body of your literature review may be organized:
Marketing activities of the companies
Marketing of FMCG companies
What is the influence of marketing on other companies performance?
How to measure performance of FMCG companies
Multiple regression analysis
Multiple regression analysis in marketing
As you see, we usually start with a quite broad area and then cover narrower aspects of the topic.
Conclusion is the most important part of the literature review.To begin with, you summarize all the main ideas covered in the body. Then, you could mention the "gaps" of your topic, explain what aspects of the topic you choose for your paper and why they represent an interest for you as a researcher.
Literature Review Outline
present the topic
justify the need to do a literature review
define what should be included
Aspect of the topic 2 (narrow area)
Aspect of the topic 3 (narrow area)
Aspect of the topic 4 (methods)
Goal of your research
Good luck with your studies!
Related articles
Popular articles
How To Write a Literature Review for Dummies
Euphresia Kwamboka
October 5, 2021
How To's
Here's What We'll Cover
Do you want to learn how to write a literature review? First, you have to remember that a literature review forms a part or section of an essay, research project, or dissertation. It is a short but critical analysis of trustworthy opinions, books, articles, research, or other literature. Writing your literature review for the first time can be tormenting especially when you don't have someone to guide you. If this is you, you have nothing to worry about. In this how to write a literature review for dummies guide, our research paper writing experts have provided all the information you need to get started.
Do not mistake a literature review for an annotated biography , which is a summary of an article you are reviewing. A literature review goes beyond a summary because it focuses on a specific topic that interests you and must include a critical analysis of how the review relates to other works.
If the review is about your graduate paper, you'll have to apply your methods in the review to make your conclusions. It's imperative that before your research, you have to look into all the sources on your topic and ensure all the relevant information you get is included in your review.
What's the Need for a Literature Review?
As a student, you might underestimate the importance of a literature review. One of the most important things about a literature review is, it is a requirement for your graduation. It will show your professor your awareness and knowledge of the topic. The professor will look at the various sources you've used in your literature review to evaluate your work and understanding. To demonstrate your knowledge of the topic, you must write a detailed and good research paper .
The Purpose of a Literature Review
The primary purpose of a literature review is to critically analyze content that covers the existing evidence, theories, and research of the topic. The second purpose is that it allows you to provide your critical discussion and evaluation of the content.
To ensure your literature review meets its purpose, you must start by identifying the key areas before your research. You can do this by first understanding the topic, then brainstorming on what should be included. It will help you come up with relevant sources for your research work.
You'll have to describe all your sources and explain how they contribute to understanding the topic or a specific issue within your work.
Your literature review should be able to reveal all the major points that bring controversies. Once you highlight these areas, you should be able to give your own opinion persuasively and convincingly. To do this, you must interpret any data you have, shed light on the gaps in previous research works, and explain how your research will or is filling these gaps. You have to describe how the sources relate to each other and how they contribute to your entire research. Your sources must be reliable, trustworthy, and up-to-date. Since your research will not cover all the gaps in the topic, you need to show the way forward for further research on the topic. You can even suggest the areas you feel need further work.
Types of Literature Reviews
To know how to write a literature review, you must understand the different literature review types. The following types of literature reviews are the most common in the academic world.
Argumentative Review
Just as the name implies, an argumentative literature review selectively examines the literature to refute or support a philosophical problem, deeply rooted assumptions, or established arguments in the field you are working on. An argumentative review develops a body of literature that supports a contrary point of view from what is already established. 
Integrative Review
An integrative literature review synthesizes secondary data of a research topic to generate new perspectives and frameworks on the topic. If your literature review doesn't involve any primary data collection and analysis, an integrative literature review will be the only option for you. 
Historical Review
When writing a historical literature review, your focus should be on existing research for a particular period. In most cases, you'll be required to start from the first time a phenomenon, theory, concept, or issue emerges, then trace its evolution up to a given point in time, which can even be the present time. Historical literature review puts research into a historical context.
Methodological Review
The methodological literature review focuses more on how someone came about to say what they said. The reviewing method used here provides a framework that can help understand the topic at different levels. Generally, a methodological literature review summarizes a methodological issue then provides the best-practice recommendations.
Systematic Review
A systematic review requires a well-defined and more rigorous approach than other types of literature reviews. This literature review is very comprehensive and provides the details of the timeframe within which the review was selected. There are two categories of systematic literature review: meta-synthesis and meta-analysis. Meta-synthesis is based on non-statistical techniques, while meta-analysis uses standardized statistical procedures.
Theoretical Review
A theoretical review focuses on all theories regarding a phenomenon, theory, concept, or idea. It plays a significant role in establishing the relationships between theories that still exist and examines what extent these theories have been investigated. The theoretical review also develops new hypotheses for testing.
How Long Should a Literature Review Be ?
Generally, a literature review should make up between 15% to 30% of your research paper, though some professors recommend 10% to 20%. For a thesis, it means your literature review should be about 6,000 to 12,000 words long. The actual number of words will depend on the length of your research paper, the field of study, and your tutor's instructions.
Literature Review Format Styles
There are three types of literature review format styles ; these include:
When using APA format , type your review on a standard size, 8.5″ x 11″ paper. Leave a margin of 1″ on all sides. APA recommends that you use 12 pt. Times New Roman font.
The paper should be double-spaced throughout, including all quotes, the title page, notes, and references pages. The title page carries page number 1.
Use a legible font that allows a clear distinction between italic and regular letters. Time New Roman is a good option unless the tutor specifies otherwise. Leave a margin of 1″ all around the paper. The recommended font size is 12 pt. All text in the review paper should be double-spaced, and the first line of every paragraph should be indented 1/2″. Begin numbering from 2 on the second page.
Chicago
There's no recommended font or font size in Chicago format, but you must choose something readable and simple, like 12 pt. New Time Roman. The margins should not be less than 1″, and all paragraphs must begin with a 1/2-inch indent. The body text of the review should be double spaced. Use left-justified text. Page numbers should be 1″ from the edge of the page.
Components/Structure of a Literature Review
Below are the components of a literature review:
Introduction
The introduction is where you state the theme of your work, then go ahead and justify the need to review the literature. You can use it to hook the reader to your literature review and provide the scope of your review. That is, use the introduction to state the particular aspect of your research area. Your introduction should be short but concise. It should connect the reader to the body of your review.
Body Paragraphs
The body of the review is where you present your arguments . It can contain many paragraphs, with each paragraph dedicated to a particular point. The body paragraphs should flow easily from one to the next . You can structure them chronologically, thematically, or methodically.
You don't need to use too many words in the body paragraphs. Each sentence should add value to your argument. That's why you need to summarize and synthesize the points, analyzing and interpreting them. Also, remember you must also critically evaluate each point to tie it to the topic.
Conclusion
The conclusion is an essential part of your literature review. You can use it to summarize your main ideas to remind the reader about what you've just discussed. You can also use it to mention the gaps in your research and recommend further research on the topic. The conclusion also provides you with a platform to air your final views about the topic.
The Writing Process of a Literature Review
Let's look at how to write a literature review for dummies. To get a good literature review, follow the steps below:
Identify the topic
If you are not provided with a topic, you'll need to pick one on your own. Choosing a topic on your own is advantageous because you'll have the freedom to choose the topic you resonate with the most. A good topic should be catchy and relevant to your field of study. Also, make sure the topic you choose has many sources of information for your research.
Conducting research
Once you've settled on a topic, the next step is to conduct your research. First, you must come up with a list of keywords that will help with your research. You can then start your research, making sure you pick only the relevant research materials.
Asses and prioritizing sources
There are many sources of information out there, but not all of them are reliable. For your research, you need sources that are current, relevant, and credible. You can use books, government publications, peer-reviewed papers, or reputable websites.
Identify relationships, key ideas, and Gaps
As you read the information from your sources, you'll be able to identify how they relate. You'll also be able to pick the key ideas mentioned in the sources. It will help you choose the most important points to include in your review. You'll also be able to identify gaps that your research can fill. If you can't fill all the gaps, you'll recommend further research to cover the remaining ones.
Make an outline
Before you start writing your literature review, you must first come up with an outline. The outline will not only help structure your review but will also help you arrange your points logically. The outline can also help you distribute words to each section of the review.
Write
You now have all the information you need, plus the outline. You can now go ahead and write your review. While writing, make sure you follow the format recommended by your tutor (APA, MLA, or Chicago).
Edit and proofread
After writing your literature review, take your time to edit and proofread it before submitting it. This process is necessary to eliminate both typographical and grammatical errors. There are many online tools that you can use to edit your review and check for errors. You can as well give your friend the review to proofread and edit it for you.
Tips on How to Write a Perfect Literature Review
When writing your literature review, keep the following issues in mind:
Use Evidence
You must use evidence to back the way you interpret your sources that you believe validate your argument . You can use citations. 
Be Selective
From your sources, select only the ones that advance your argument. The information you choose should relate to your research problem and contribute to advancing your stance.
Use Quotes carefully
Quotes are necessary for emphasizing points, but you need to use them sparingly. Your review should not have too many quotes that might end up interfering with its readability. Also, make sure you pick only quotes from credible sources or people.
Keep Your Own Voice
Your literature review should sound natural. It should sound like the ideas are coming from you and not copied from other people. Even if referring to your sources, try to maintain your voice. You can do this by starting and ending paragraphs with your wording and ideas.
Use Caution When Paraphrasing
When you paraphrase a source that's not your own, make sure you don't twist the author's opinions and information. When paraphrasing, the message must remain the same, but in different words. Also, remember to cite the source of information.
Using models will ensure your literature review sounds authentic. Models add weight to your arguments.
Consider Whether Your Sources are Current
Before you include a source of information in your literature review, check the source's date/year of publication; otherwise, you might find yourself dealing with outdated information.
You have successfully completed reading the how to write literature review for dummies guide. Now you can go and get started with your writing. Good luck! Keep these tips in mind to guide you and you will be writing great literature reviews in no time!
When is the best time to do a literature review?
Whether you are dealing with a quantitative or qualitative research/study, or just a literature review, the review should be written before the study, during the study, and even at the end of the study, analysis, and report writing. A literature review is a continuous process.
Can a source be included in a literature review?
Yes. The sources you should include are peer-reviewed conference papers, dissertations, books, articles, etc. Include major works and studies in the field. Focus on both primary and secondary sources of information.
What are the steps in writing a literature review?
The steps involved in writing a literature review include identifying the topic, conducting research, assessing and prioritizing sources, making and outlining, and finally writing the literature reviews. After writing it, you must edit and proofread it before submission.
Let Us Help You Get Better Grades
Achieve academic success with Bright Writers
Do you need better
Let us handle your essays today
Write a Literature Review
1. narrow your topic and select papers accordingly, 2. search for literature, 3. read the selected articles thoroughly and evaluate them, 4. organize the selected papers by looking for patterns and by developing subtopics, 5. develop a thesis or purpose statement, 6. write the paper, 7. review your work.
Resources for Gathering and Reading the Literature
Resources for Writing and Revising
Other Useful Resources
Ask Us: Chat, email, visit or call
Get Assistance
The library offers a range of helpful services. All of our appointments are free of charge and confidential.
Consider your specific area of study. Think about what interests you and what interests other researchers in your field.
Talk to your professor, brainstorm, and read lecture notes and recent issues of periodicals in the field.
Limit your scope to a smaller topic area (ie. focusing on France's role in WWII instead of focusing on WWII in general).
Four Steps to Narrow Your Research Topic (Video) This 3-minute video provides instructions on how to narrow the focus of your research topic.
Developing a Research Question + Worksheet Use this worksheet to develop, assess, and refine your research questions. There is also a downloadable PDF version.
Define your source selection criteria (ie. articles published between a specific date range, focusing on a specific geographic region, or using a specific methodology).
Using keywords, search a library database.
Reference lists of recent articles and reviews can lead to other useful papers.
Include any studies contrary to your point of view.
Evaluate and synthesize the studies' findings and conclusions.
Note the following:
Assumptions some or most researchers seem to make
Methodologies, testing procedures, subjects, material tested researchers use
Experts in the field: names/labs that are frequently referenced
Conflicting theories, results, methodologies
Popularity of theories and how this has/has not changed over time
Findings that are common/contested
Important trends in the research
The most influential theories
Tip: If your literature review is extensive, find a large table surface, and on it place post-it notes or filing cards to organize all your findings into categories.
Move them around if you decide that (a) they fit better under different headings, or (b) you need to establish new topic headings.
Develop headings/subheadings that reflect the major themes and patterns you detected
Write a one or two sentence statement summarizing the conclusion you have reached about the major trends and developments you see in the research that has been conducted on your subject.
Templates for Writing Thesis Statements This template provides a two-step guide for writing thesis statements. There is also a downloadable PDF version.
5 Types of Thesis Statements Learn about five different types of thesis statements to help you choose the best type for your research. There is also a downloadable PDF version.
5 Questions to Strengthen Your Thesis Statement Follow these five steps to strengthen your thesis statements. There is also a downloadable PDF version.
Follow the organizational structure you developed above, including the headings and subheadings you constructed.
Make certain that each section links logically to the one before and after.
Structure your sections by themes or subtopics, not by individual theorists or researchers.
Tip: If you find that each paragraph begins with a researcher's name, it might indicate that, instead of evaluating and comparing the research literature from an analytical point of view, you have simply described what research has been done.
Prioritize analysis over description.
For example, look at the following two passages and note that Student A merely describes the literature, whereas Student B takes a more analytical and evaluative approach by comparing and contrasting. You can also see that this evaluative approach is well signaled by linguistic markers indicating logical connections (words such as "however," "moreover") and phrases such as "substantiates the claim that," which indicate supporting evidence and Student B's ability to synthesize knowledge.
Student A: Smith (2000) concludes that personal privacy in their living quarters is the most important factor in nursing home residents' perception of their autonomy. He suggests that the physical environment in the more public spaces of the building did not have much impact on their perceptions. Neither the layout of the building nor the activities available seem to make much difference. Jones and Johnstone make the claim that the need to control one's environment is a fundamental need of life (2001), and suggest that the approach of most institutions, which is to provide total care, may be as bad as no care at all. If people have no choices or think that they have none, they become depressed.
Student B: After studying residents and staff from two intermediate care facilities in Calgary, Alberta, Smith (2000) came to the conclusion that except for the amount of personal privacy available to residents, the physical environment of these institutions had minimal if any effect on their perceptions of control (autonomy). However, French (1998) and Haroon (2000) found that availability of private areas is not the only aspect of the physical environment that determines residents' autonomy. Haroon interviewed 115 residents from 32 different nursing homes known to have different levels of autonomy (2000). It was found that physical structures, such as standardized furniture, heating that could not be individually regulated, and no possession of a house key for residents limited their feelings of independence. Moreover, Hope (2002), who interviewed 225 residents from various nursing homes, substantiates the claim that characteristics of the institutional environment such as the extent of resources in the facility, as well as its location, are features which residents have indicated as being of great importance to their independence.
How to Integrate Critical Voice into Your Literature Review (Video)
Look at the topic sentences of each paragraph. If you were to read only these sentences, would you find that your paper presented a clear position, logically developed, from beginning to end? The topic sentences of each paragraph should indicate the main points of your literature review.
Make an outline of each section of the paper and decide whether you need to add information, to delete irrelevant information, or to re-structure sections.
Read your work out loud. That way you will be better able to identify where you need punctuation marks to signal pauses or divisions within sentences, where you have made grammatical errors, or where your sentences are unclear.
Since the purpose of a literature review is to demonstrate that the writer is familiar with the important professional literature on the chosen subject, check to make certain that you have covered all of the important, up-to-date, and pertinent texts. In the sciences and some of the social sciences it is important that your literature be quite recent; this is not so important in the humanities.
Make certain that all of the citations and references are correct and that you are referencing in the appropriate style for your discipline. If you are uncertain which style to use, ask your professor.
Check to make sure that you have not plagiarized either by failing to cite a source of information, or by using words quoted directly from a source. (Usually if you take three or more words directly from another source, you should put those words within quotation marks, and cite the page.)
Text should be written in a clear and concise academic style; it should not be descriptive in nature or use the language of everyday speech.
There should be no grammatical or spelling errors.
Sentences should flow smoothly and logically.
<< Previous: Start Here
Next: Resources for Gathering and Reading the Literature >>
Last Updated: Nov 8, 2022 9:19 AM
URL: https://guides.lib.uoguelph.ca/LiteratureReview
Suggest an edit to this guide
This work is licensed under a Creative Commons Attribution-NonCommercial-ShareAlike 4.0 International License.
Purdue Online Writing Lab College of Liberal Arts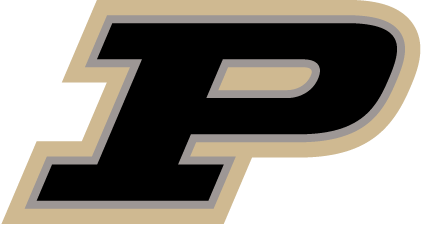 Writing a Literature Review

Welcome to the Purdue OWL
This page is brought to you by the OWL at Purdue University. When printing this page, you must include the entire legal notice.
Copyright ©1995-2018 by The Writing Lab & The OWL at Purdue and Purdue University. All rights reserved. This material may not be published, reproduced, broadcast, rewritten, or redistributed without permission. Use of this site constitutes acceptance of our terms and conditions of fair use.
A literature review is a document or section of a document that collects key sources on a topic and discusses those sources in conversation with each other (also called synthesis ). The lit review is an important genre in many disciplines, not just literature (i.e., the study of works of literature such as novels and plays). When we say "literature review" or refer to "the literature," we are talking about the research ( scholarship ) in a given field. You will often see the terms "the research," "the scholarship," and "the literature" used mostly interchangeably.
Where, when, and why would I write a lit review?
There are a number of different situations where you might write a literature review, each with slightly different expectations; different disciplines, too, have field-specific expectations for what a literature review is and does. For instance, in the humanities, authors might include more overt argumentation and interpretation of source material in their literature reviews, whereas in the sciences, authors are more likely to report study designs and results in their literature reviews; these differences reflect these disciplines' purposes and conventions in scholarship. You should always look at examples from your own discipline and talk to professors or mentors in your field to be sure you understand your discipline's conventions, for literature reviews as well as for any other genre.
A literature review can be a part of a research paper or scholarly article, usually falling after the introduction and before the research methods sections. In these cases, the lit review just needs to cover scholarship that is important to the issue you are writing about; sometimes it will also cover key sources that informed your research methodology.
Lit reviews can also be standalone pieces, either as assignments in a class or as publications. In a class, a lit review may be assigned to help students familiarize themselves with a topic and with scholarship in their field, get an idea of the other researchers working on the topic they're interested in, find gaps in existing research in order to propose new projects, and/or develop a theoretical framework and methodology for later research. As a publication, a lit review usually is meant to help make other scholars' lives easier by collecting and summarizing, synthesizing, and analyzing existing research on a topic. This can be especially helpful for students or scholars getting into a new research area, or for directing an entire community of scholars toward questions that have not yet been answered.
What are the parts of a lit review?
Most lit reviews use a basic introduction-body-conclusion structure; if your lit review is part of a larger paper, the introduction and conclusion pieces may be just a few sentences while you focus most of your attention on the body. If your lit review is a standalone piece, the introduction and conclusion take up more space and give you a place to discuss your goals, research methods, and conclusions separately from where you discuss the literature itself.
Introduction:
An introductory paragraph that explains what your working topic and thesis is
A forecast of key topics or texts that will appear in the review
Potentially, a description of how you found sources and how you analyzed them for inclusion and discussion in the review (more often found in published, standalone literature reviews than in lit review sections in an article or research paper)
Summarize and synthesize: Give an overview of the main points of each source and combine them into a coherent whole
Analyze and interpret: Don't just paraphrase other researchers – add your own interpretations where possible, discussing the significance of findings in relation to the literature as a whole
Critically Evaluate: Mention the strengths and weaknesses of your sources
Write in well-structured paragraphs: Use transition words and topic sentence to draw connections, comparisons, and contrasts.
Conclusion:
Summarize the key findings you have taken from the literature and emphasize their significance
Connect it back to your primary research question
How should I organize my lit review?
Lit reviews can take many different organizational patterns depending on what you are trying to accomplish with the review. Here are some examples:
Chronological : The simplest approach is to trace the development of the topic over time, which helps familiarize the audience with the topic (for instance if you are introducing something that is not commonly known in your field). If you choose this strategy, be careful to avoid simply listing and summarizing sources in order. Try to analyze the patterns, turning points, and key debates that have shaped the direction of the field. Give your interpretation of how and why certain developments occurred (as mentioned previously, this may not be appropriate in your discipline — check with a teacher or mentor if you're unsure).
Thematic : If you have found some recurring central themes that you will continue working with throughout your piece, you can organize your literature review into subsections that address different aspects of the topic. For example, if you are reviewing literature about women and religion, key themes can include the role of women in churches and the religious attitude towards women.
Qualitative versus quantitative research
Empirical versus theoretical scholarship
Divide the research by sociological, historical, or cultural sources
Theoretical : In many humanities articles, the literature review is the foundation for the theoretical framework. You can use it to discuss various theories, models, and definitions of key concepts. You can argue for the relevance of a specific theoretical approach or combine various theorical concepts to create a framework for your research.
What are some strategies or tips I can use while writing my lit review?
Any lit review is only as good as the research it discusses; make sure your sources are well-chosen and your research is thorough. Don't be afraid to do more research if you discover a new thread as you're writing. More info on the research process is available in our "Conducting Research" resources .
As you're doing your research, create an annotated bibliography ( see our page on the this type of document ). Much of the information used in an annotated bibliography can be used also in a literature review, so you'll be not only partially drafting your lit review as you research, but also developing your sense of the larger conversation going on among scholars, professionals, and any other stakeholders in your topic.
Usually you will need to synthesize research rather than just summarizing it. This means drawing connections between sources to create a picture of the scholarly conversation on a topic over time. Many student writers struggle to synthesize because they feel they don't have anything to add to the scholars they are citing; here are some strategies to help you:
It often helps to remember that the point of these kinds of syntheses is to show your readers how you understand your research, to help them read the rest of your paper.
Writing teachers often say synthesis is like hosting a dinner party: imagine all your sources are together in a room, discussing your topic. What are they saying to each other?
Look at the in-text citations in each paragraph. Are you citing just one source for each paragraph? This usually indicates summary only. When you have multiple sources cited in a paragraph, you are more likely to be synthesizing them (not always, but often
Read more about synthesis here.
The most interesting literature reviews are often written as arguments (again, as mentioned at the beginning of the page, this is discipline-specific and doesn't work for all situations). Often, the literature review is where you can establish your research as filling a particular gap or as relevant in a particular way. You have some chance to do this in your introduction in an article, but the literature review section gives a more extended opportunity to establish the conversation in the way you would like your readers to see it. You can choose the intellectual lineage you would like to be part of and whose definitions matter most to your thinking (mostly humanities-specific, but this goes for sciences as well). In addressing these points, you argue for your place in the conversation, which tends to make the lit review more compelling than a simple reporting of other sources.
Have a language expert improve your writing
Run a free plagiarism check in 10 minutes, generate accurate citations for free.
Knowledge Base
Methodology
How to Write a Literature Review | Guide, Examples, & Templates
How to Write a Literature Review | Guide, Examples, & Templates
Published on January 2, 2023 by Shona McCombes .
What is a literature review? A literature review is a survey of scholarly sources on a specific topic. It provides an overview of current knowledge, allowing you to identify relevant theories, methods, and gaps in the existing research that you can later apply to your paper, thesis, or dissertation topic .
There are five key steps to writing a literature review:
Search for relevant literature
Evaluate sources
Identify themes, debates, and gaps
Outline the structure
Write your literature review
A good literature review doesn't just summarize sources—it analyzes, synthesizes , and critically evaluates to give a clear picture of the state of knowledge on the subject.
Table of contents
What is the purpose of a literature review, examples of literature reviews, step 1 – search for relevant literature, step 2 – evaluate and select sources, step 3 – identify themes, debates, and gaps, step 4 – outline your literature review's structure, step 5 – write your literature review, free lecture slides, frequently asked questions, introduction.
Quick Run-through
Step 1 & 2
When you write a thesis , dissertation , or research paper , you will likely have to conduct a literature review to situate your research within existing knowledge. The literature review gives you a chance to:
Demonstrate your familiarity with the topic and its scholarly context
Develop a theoretical framework and methodology for your research
Position your work in relation to other researchers and theorists
Show how your research addresses a gap or contributes to a debate
Evaluate the current state of research and demonstrate your knowledge of the scholarly debates around your topic.
Writing literature reviews is a particularly important skill if you want to apply for graduate school or pursue a career in research. We've written a step-by-step guide that you can follow below.

Writing literature reviews can be quite challenging! A good starting point could be to look at some examples, depending on what kind of literature review you'd like to write.
Example literature review #1: "Why Do People Migrate? A Review of the Theoretical Literature" ( Theoretical literature review about the development of economic migration theory from the 1950s to today.)
Example literature review #2: "Literature review as a research methodology: An overview and guidelines" ( Methodological literature review about interdisciplinary knowledge acquisition and production.)
Example literature review #3: "The Use of Technology in English Language Learning: A Literature Review" ( Thematic literature review about the effects of technology on language acquisition.)
Example literature review #4: "Learners' Listening Comprehension Difficulties in English Language Learning: A Literature Review" ( Chronological literature review about how the concept of listening skills has changed over time.)
You can also check out our templates with literature review examples and sample outlines at the links below.
Download Word doc Download Google doc
Prevent plagiarism. Run a free check.
Before you begin searching for literature, you need a clearly defined topic .
If you are writing the literature review section of a dissertation or research paper, you will search for literature related to your research problem and questions .
Make a list of keywords
Start by creating a list of keywords related to your research question. Include each of the key concepts or variables you're interested in, and list any synonyms and related terms. You can add to this list as you discover new keywords in the process of your literature search.
Social media, Facebook, Instagram, Twitter, Snapchat, TikTok
Body image, self-perception, self-esteem, mental health
Generation Z, teenagers, adolescents, youth
Search for relevant sources
Use your keywords to begin searching for sources. Some useful databases to search for journals and articles include:
Your university's library catalogue
Google Scholar
Project Muse (humanities and social sciences)
Medline (life sciences and biomedicine)
EconLit (economics)
Inspec (physics, engineering and computer science)
You can also use boolean operators to help narrow down your search.
Make sure to read the abstract to find out whether an article is relevant to your question. When you find a useful book or article, you can check the bibliography to find other relevant sources.
You likely won't be able to read absolutely everything that has been written on your topic, so it will be necessary to evaluate which sources are most relevant to your research question.
For each publication, ask yourself:
What question or problem is the author addressing?
What are the key concepts and how are they defined?
What are the key theories, models, and methods?
Does the research use established frameworks or take an innovative approach?
What are the results and conclusions of the study?
How does the publication relate to other literature in the field? Does it confirm, add to, or challenge established knowledge?
What are the strengths and weaknesses of the research?
Make sure the sources you use are credible , and make sure you read any landmark studies and major theories in your field of research.
You can use our template to summarize and evaluate sources you're thinking about using. Click on either button below to download.
Take notes and cite your sources
As you read, you should also begin the writing process. Take notes that you can later incorporate into the text of your literature review.
It is important to keep track of your sources with citations to avoid plagiarism . It can be helpful to make an annotated bibliography , where you compile full citation information and write a paragraph of summary and analysis for each source. This helps you remember what you read and saves time later in the process.
To begin organizing your literature review's argument and structure, be sure you understand the connections and relationships between the sources you've read. Based on your reading and notes, you can look for:
Trends and patterns (in theory, method or results): do certain approaches become more or less popular over time?
Themes: what questions or concepts recur across the literature?
Debates, conflicts and contradictions: where do sources disagree?
Pivotal publications: are there any influential theories or studies that changed the direction of the field?
Gaps: what is missing from the literature? Are there weaknesses that need to be addressed?
This step will help you work out the structure of your literature review and (if applicable) show how your own research will contribute to existing knowledge.
Most research has focused on young women.
There is an increasing interest in the visual aspects of social media.
But there is still a lack of robust research on highly visual platforms like Instagram and Snapchat—this is a gap that you could address in your own research.
There are various approaches to organizing the body of a literature review. Depending on the length of your literature review, you can combine several of these strategies (for example, your overall structure might be thematic, but each theme is discussed chronologically).
Chronological
The simplest approach is to trace the development of the topic over time. However, if you choose this strategy, be careful to avoid simply listing and summarizing sources in order.
Try to analyze patterns, turning points and key debates that have shaped the direction of the field. Give your interpretation of how and why certain developments occurred.
If you have found some recurring central themes, you can organize your literature review into subsections that address different aspects of the topic.
For example, if you are reviewing literature about inequalities in migrant health outcomes, key themes might include healthcare policy, language barriers, cultural attitudes, legal status, and economic access.
Methodological
If you draw your sources from different disciplines or fields that use a variety of research methods , you might want to compare the results and conclusions that emerge from different approaches. For example:
Look at what results have emerged in qualitative versus quantitative research
Discuss how the topic has been approached by empirical versus theoretical scholarship
Divide the literature into sociological, historical, and cultural sources
Theoretical
A literature review is often the foundation for a theoretical framework . You can use it to discuss various theories, models, and definitions of key concepts.
You might argue for the relevance of a specific theoretical approach, or combine various theoretical concepts to create a framework for your research.
Like any other academic text , your literature review should have an introduction , a main body, and a conclusion . What you include in each depends on the objective of your literature review.
The introduction should clearly establish the focus and purpose of the literature review.
Depending on the length of your literature review, you might want to divide the body into subsections. You can use a subheading for each theme, time period, or methodological approach.
As you write, you can follow these tips:
Summarize and synthesize: give an overview of the main points of each source and combine them into a coherent whole
Analyze and interpret: don't just paraphrase other researchers — add your own interpretations where possible, discussing the significance of findings in relation to the literature as a whole
Critically evaluate: mention the strengths and weaknesses of your sources
Write in well-structured paragraphs: use transition words and topic sentences to draw connections, comparisons and contrasts
In the conclusion, you should summarize the key findings you have taken from the literature and emphasize their significance.
When you've finished writing and revising your literature review, don't forget to proofread thoroughly before submitting. Not a language expert? Check out Scribbr's professional proofreading services !
This article has been adapted into lecture slides that you can use to teach your students about writing a literature review.
Scribbr slides are free to use, customize, and distribute for educational purposes.
Open Google Slides Download PowerPoint
A literature review is a survey of scholarly sources (such as books, journal articles, and theses) related to a specific topic or research question .
It is often written as part of a thesis, dissertation , or research paper , in order to situate your work in relation to existing knowledge.
There are several reasons to conduct a literature review at the beginning of a research project:
To familiarize yourself with the current state of knowledge on your topic
To ensure that you're not just repeating what others have already done
To identify gaps in knowledge and unresolved problems that your research can address
To develop your theoretical framework and methodology
To provide an overview of the key findings and debates on the topic
Writing the literature review shows your reader how your work relates to existing research and what new insights it will contribute.
The literature review usually comes near the beginning of your thesis or dissertation . After the introduction , it grounds your research in a scholarly field and leads directly to your theoretical framework or methodology .
A literature review is a survey of credible sources on a topic, often used in dissertations , theses, and research papers . Literature reviews give an overview of knowledge on a subject, helping you identify relevant theories and methods, as well as gaps in existing research. Literature reviews are set up similarly to other  academic texts , with an introduction , a main body, and a conclusion .
An  annotated bibliography is a list of  source references that has a short description (called an annotation ) for each of the sources. It is often assigned as part of the research process for a  paper .  
Cite this Scribbr article
If you want to cite this source, you can copy and paste the citation or click the "Cite this Scribbr article" button to automatically add the citation to our free Citation Generator.
McCombes, S. (2023, January 02). How to Write a Literature Review | Guide, Examples, & Templates. Scribbr. Retrieved March 6, 2023, from https://www.scribbr.com/dissertation/literature-review/
Is this article helpful?
Shona McCombes
Other students also liked, what is a theoretical framework | guide to organizing, what is a research methodology | steps & tips, how to write a research proposal | examples & templates, what is your plagiarism score.
Writing Home
Writing Advice Home
The Literature Review: A Few Tips On Conducting It
Printable PDF Version
Fair-Use Policy
What is a review of the literature?
A literature review is an account of what has been published on a topic by accredited scholars and researchers. Occasionally you will be asked to write one as a separate assignment (sometimes in the form of an annotated bibliography —see the bottom of the next page), but more often it is part of the introduction to an essay, research report, or thesis. In writing the literature review, your purpose is to convey to your reader what knowledge and ideas have been established on a topic, and what their strengths and weaknesses are. As a piece of writing, the literature review must be defined by a guiding concept (e.g., your research objective, the problem or issue you are discussing, or your argumentative thesis). It is not just a descriptive list of the material available, or a set of summaries
Besides enlarging your knowledge about the topic, writing a literature review lets you gain and demonstrate skills in two areas
information seeking : the ability to scan the literature efficiently, using manual or computerized methods, to identify a set of useful articles and books
critical appraisal : the ability to apply principles of analysis to identify unbiased and valid studies.
A literature review must do these things
be organized around and related directly to the thesis or research question you are developing
synthesize results into a summary of what is and is not known
identify areas of controversy in the literature
formulate questions that need further research
Ask yourself questions like these:
What is the specific thesis, problem, or research question that my literature review helps to define?
What type of literature review am I conducting? Am I looking at issues of theory? methodology? policy? quantitative research (e.g. on the effectiveness of a new procedure)? qualitative research (e.g., studies of loneliness among migrant workers)?
What is the scope of my literature review? What types of publications am I using (e.g., journals, books, government documents, popular media)? What discipline am I working in (e.g., nursing psychology, sociology, medicine)?
How good was my information seeking ? Has my search been wide enough to ensure I've found all the relevant material? Has it been narrow enough to exclude irrelevant material? Is the number of sources I've used appropriate for the length of my paper?
Have I critically analysed the literature I use? Do I follow through a set of concepts and questions, comparing items to each other in the ways they deal with them? Instead of just listing and summarizing items, do I assess them, discussing strengths and weaknesses?
Have I cited and discussed studies contrary to my perspective?
Will the reader find my literature review relevant, appropriate, and useful ?
Ask yourself questions like these about each book or article you include:
Has the author formulated a problem/issue?
Is it clearly defined? Is its significance (scope, severity, relevance) clearly established?
Could the problem have been approached more effectively from another perspective?
What is the author's research orientation (e.g., interpretive, critical science, combination)?
What is the author's theoretical framework (e.g., psychological, developmental, feminist)?
What is the relationship between the theoretical and research perspectives?
Has the author evaluated the literature relevant to the problem/issue? Does the author include literature taking positions she or he does not agree with?
In a research study, how good are the basic components of the study design (e.g., population, intervention, outcome)? How accurate and valid are the measurements? Is the analysis of the data accurate and relevant to the research question? Are the conclusions validly based upon the data and analysis?
In material written for a popular readership, does the author use appeals to emotion, one-sided examples, or rhetorically-charged language and tone? Is there an objective basis to the reasoning, or is the author merely "proving" what he or she already believes?
How does the author structure the argument? Can you "deconstruct" the flow of the argument to see whether or where it breaks down logically (e.g., in establishing cause-effect relationships)?
In what ways does this book or article contribute to our understanding of the problem under study, and in what ways is it useful for practice? What are the strengths and limitations?
How does this book or article relate to the specific thesis or question I am developing?
Final Notes:
A literature review is a piece of discursive prose , not a list describing or summarizing one piece of literature after another. It's usually a bad sign to see every paragraph beginning with the name of a researcher. Instead, organize the literature review into sections that present themes or identify trends, including relevant theory. You are not trying to list all the material published, but to synthesize and evaluate it according to the guiding concept of your thesis or research question
If you are writing an annotated bibliography , you may need to summarize each item briefly, but should still follow through themes and concepts and do some critical assessment of material. Use an overall introduction and conclusion to state the scope of your coverage and to formulate the question, problem, or concept your chosen material illuminates. Usually you will have the option of grouping items into sections—this helps you indicate comparisons and relationships. You may be able to write a paragraph or so to introduce the focus of each section
This handout and many others are available in Writing in the Health Sciences: a comprehensive guide .
How To Write An A-Grade Literature Review
3 straightforward steps (with examples) + free template.
By: Derek Jansen (MBA) | Expert Reviewed By: Dr. Eunice Rautenbach | October 2019
Quality research is about building onto the existing work of others , "standing on the shoulders of giants", as Newton put it. The literature review chapter of your dissertation, thesis or research project is where you synthesise this prior work and lay the theoretical foundation for your own research.
Long story short, this chapter is a pretty big deal, which is why you want to make sure you get it right . In this post, I'll show you exactly how to write a literature review in three straightforward steps, so you can conquer this vital chapter (the smart way).
Overview: The Literature Review Process
Understanding the " why "
Finding the relevant literature
Cataloguing and synthesising the information
Outlining & writing up your literature review
But first, the "why"…
Before we unpack how to write the literature review chapter, we've got to look at the why . To put it bluntly, if you don't understand the function and purpose of the literature review process, there's no way you can pull it off well. So, what exactly is the purpose of the literature review?
Well, there are (at least) four core functions:
For you to gain an understanding (and demonstrate this understanding) of where the research is at currently, what the key arguments and disagreements are.
For you to identify the gap(s) in the literature and then use this as justification for your own research topic.
To help you build a conceptual framework for empirical testing (if applicable to your research topic).
To inform your methodological choices and help you source tried and tested questionnaires (for interviews ) and measurement instruments (for surveys ).
Most students understand the first point but don't give any thought to the rest. To get the most from the literature review process, you must keep all four points front of mind as you review the literature (more on this shortly), or you'll land up with a wonky foundation.
Okay – with the why out the way, let's move on to the how . As mentioned above, writing your literature review is a process, which I'll break down into three steps:
Finding the most suitable literature
Understanding , distilling and organising the literature
Planning and writing up your literature review chapter
Importantly, you must complete steps one and two before you start writing up your chapter. I know it's very tempting, but don't try to kill two birds with one stone and write as you read. You'll invariably end up wasting huge amounts of time re-writing and re-shaping, or you'll just land up with a disjointed, hard-to-digest mess . Instead, you need to read first and distil the information, then plan and execute the writing.
Step 1: Find the relevant literature
Naturally, the first step in the literature review journey is to hunt down the existing research that's relevant to your topic. While you probably already have a decent base of this from your research proposal , you need to expand on this substantially in the dissertation or thesis itself.
Essentially, you need to be looking for any existing literature that potentially helps you answer your research question (or develop it, if that's not yet pinned down). There are numerous ways to find relevant literature, but I'll cover my top four tactics here. I'd suggest combining all four methods to ensure that nothing slips past you:
Method 1 – Google Scholar Scrubbing
Google's academic search engine, Google Scholar , is a great starting point as it provides a good high-level view of the relevant journal articles for whatever keyword you throw at it. Most valuably, it tells you how many times each article has been cited, which gives you an idea of how credible (or at least, popular) it is. Some articles will be free to access, while others will require an account, which brings us to the next method.
Method 2 – University Database Scrounging
Generally, universities provide students with access to an online library, which provides access to many (but not all) of the major journals.
So, if you find an article using Google Scholar that requires paid access (which is quite likely), search for that article in your university's database – if it's listed there, you'll have access. Note that, generally, the search engine capabilities of these databases are poor, so make sure you search for the exact article name, or you might not find it.
Method 3 – Journal Article Snowballing
At the end of every academic journal article, you'll find a list of references. As with any academic writing, these references are the building blocks of the article, so if the article is relevant to your topic, there's a good chance a portion of the referenced works will be too. Do a quick scan of the titles and see what seems relevant, then search for the relevant ones in your university's database.
Method 4 – Dissertation Scavenging
Similar to Method 3 above, you can leverage other students' dissertations. All you have to do is skim through literature review chapters of existing dissertations related to your topic and you'll find a gold mine of potential literature. Usually, your university will provide you with access to previous students' dissertations, but you can also find a much larger selection in the following databases:
Open Access Theses & Dissertations
Stanford SearchWorks
Keep in mind that dissertations and theses are not as academically sound as published, peer-reviewed journal articles (because they're written by students, not professionals), so be sure to check the credibility of any sources you find using this method. You can do this by assessing the citation count of any given article in Google Scholar. If you need help with assessing the credibility of any article, or with finding relevant research in general, you can chat with one of our Research Specialists .
Alright – with a good base of literature firmly under your belt, it's time to move onto the next step.
Need a helping hand?
Step 2: Log, catalogue and synthesise
Once you've built a little treasure trove of articles, it's time to get reading and start digesting the information – what does it all mean?
While I present steps one and two (hunting and digesting) as sequential, in reality, it's more of a back-and-forth tango – you'll read a little , then have an idea, spot a new citation, or a new potential variable, and then go back to searching for articles. This is perfectly natural – through the reading process, your thoughts will develop , new avenues might crop up, and directional adjustments might arise. This is, after all, one of the main purposes of the literature review process (i.e. to familiarise yourself with the current state of research in your field).
As you're working through your treasure chest, it's essential that you simultaneously start organising the information. There are three aspects to this:
Logging reference information
Building an organised catalogue
Distilling and synthesising the information
I'll discuss each of these below:
2.1 – Log the reference information
As you read each article, you should add it to your reference management software. I usually recommend Mendeley for this purpose (see the Mendeley 101 video below), but you can use whichever software you're comfortable with. Most importantly, make sure you load EVERY article you read into your reference manager, even if it doesn't seem very relevant at the time.
2.2 – Build an organised catalogue
In the beginning, you might feel confident that you can remember who said what, where, and what their main arguments were. Trust me, you won't. If you do a thorough review of the relevant literature (as you must!), you're going to read many, many articles, and it's simply impossible to remember who said what, when, and in what context . Also, without the bird's eye view that a catalogue provides, you'll miss connections between various articles, and have no view of how the research developed over time. Simply put, it's essential to build your own catalogue of the literature.
I would suggest using Excel to build your catalogue, as it allows you to run filters, colour code and sort – all very useful when your list grows large (which it will). How you lay your spreadsheet out is up to you, but I'd suggest you have the following columns (at minimum):
Author, date, title – Start with three columns containing this core information. This will make it easy for you to search for titles with certain words, order research by date, or group by author.
Categories or keywords – You can either create multiple columns, one for each category/theme and then tick the relevant categories, or you can have one column with keywords.
Key arguments/points – Use this column to succinctly convey the essence of the article, the key arguments and implications thereof for your research.
Context – Note the socioeconomic context in which the research was undertaken. For example, US-based, respondents aged 25-35, lower- income, etc. This will be useful for making an argument about gaps in the research.
Methodology – Note which methodology was used and why. Also, note any issues you feel arise due to the methodology. Again, you can use this to make an argument about gaps in the research.
Quotations – Note down any quoteworthy lines you feel might be useful later.
Notes – Make notes about anything not already covered. For example, linkages to or disagreements with other theories, questions raised but unanswered, shortcomings or limitations, and so forth.
If you'd like, you can try out our free catalog template here (see screenshot below).
2.3 – Digest and synthesise
Most importantly, as you work through the literature and build your catalogue, you need to synthesise all the information in your own mind – how does it all fit together? Look for links between the various articles and try to develop a bigger picture view of the state of the research. Some important questions to ask yourself are:
What answers does the existing research provide to my own research questions?
Which points do the researchers agree (and disagree) on?
How has the research developed over time?
Where do the gaps in the current research lie?
To help you develop a big-picture view and synthesise all the information, you might find mind mapping software such as Freemind useful. Alternatively, if you're a fan of physical note-taking, investing in a large whiteboard might work for you.
Step 3: Outline and write it up!
Once you're satisfied that you have digested and distilled all the relevant literature in your mind, it's time to put pen to paper (or rather, fingers to keyboard). There are two steps here – outlining and writing:
3.1 – Draw up your outline
Having spent so much time reading, it might be tempting to just start writing up without a clear structure in mind. However, it's critically important to decide on your structure and develop a detailed outline before you write anything. Your literature review chapter needs to present a clear, logical and an easy to follow narrative – and that requires some planning. Don't try to wing it!
Naturally, you won't always follow the plan to the letter, but without a detailed outline, you're more than likely going to end up with a disjointed pile of waffle , and then you're going to spend a far greater amount of time re-writing, hacking and patching. The adage, "measure twice, cut once" is very suitable here.
In terms of structure, the first decision you'll have to make is whether you'll lay out your review thematically (into themes) or chronologically (by date/period). The right choice depends on your topic, research objectives and research questions, which we discuss in this article .
Once that's decided, you need to draw up an outline of your entire chapter in bullet point format. Try to get as detailed as possible, so that you know exactly what you'll cover where, how each section will connect to the next, and how your entire argument will develop throughout the chapter. Also, at this stage, it's a good idea to allocate rough word count limits for each section, so that you can identify word count problems before you've spent weeks or months writing!
PS – check out our free literature review chapter template…
3.2 – Get writing
With a detailed outline at your side, it's time to start writing up (finally!). At this stage, it's common to feel a bit of writer's block and find yourself procrastinating under the pressure of finally having to put something on paper. To help with this, remember that the objective of the first draft is not perfection – it's simply to get your thoughts out of your head and onto paper, after which you can refine them. The structure might change a little, the word count allocations might shift and shuffle, and you might add or remove a section – that's all okay. Don't worry about all this on your first draft – just get your thoughts down on paper.
Let's Recap
In this post, we've covered how to research and write up a high-quality literature review chapter. Let's do a quick recap of the key takeaways:
It is essential to understand the WHY of the literature review before you read or write anything. Make sure you understand the 4 core functions of the process.
The first step is to hunt down the relevant literature . You can do this using Google Scholar, your university database, the snowballing technique and by reviewing other dissertations and theses.
Next, you need to log all the articles in your reference manager , build your own catalogue of literature and synthesise all the research.
Following that, you need to develop a detailed outline of your entire chapter – the more detail the better. Don't start writing without a clear outline (on paper, not in your head!)
Write up your first draft in rough form – don't aim for perfection. Remember, done beats perfect.
Refine your second draft and get a layman's perspective on it . Then tighten it up and submit it to your supervisor.
Psst… there's more (for free)
This post is part of our research writing mini-course, which covers everything you need to get started with your dissertation, thesis or research project.
You Might Also Like:
33 Comments
Thank you very much. This page is an eye opener and easy to comprehend.
This is awesome!
I wish I come across GradCoach earlier enough.
But all the same I'll make use of this opportunity to the fullest.
Thank you for this good job.
Keep it up!
You're welcome, Yinka. Thank you for the kind words. All the best writing your literature review.
Thank you for a very useful literature review session. Although I am doing most of the steps…it being my first masters an Mphil is a self study and one not sure you are on the right track. I have an amazing supervisor but one also knows they are super busy. So not wanting to bother on the minutae. Thank you.
You're most welcome, Renee. Good luck with your literature review 🙂
This has been really helpful. Will make full use of it. 🙂
Thank you Gradcoach.
Really agreed. Admirable effort
thank you for this beautiful well explained recap.
Thank you so much for your guide of video and other instructions for the dissertation writing.
It is instrumental. It encouraged me to write a dissertation now.
Thank you the video was great – from someone that knows nothing thankyou
an amazing and very constructive way of presetting a topic, very useful, thanks for the effort,
It is timely
It is very good video of guidance for writing a research proposal and a dissertation. Since I have been watching and reading instructions, I have started my research proposal to write. I appreciate to Mr Jansen hugely.
I learn a lot from your videos. Very comprehensive and detailed.
Thank you for sharing your knowledge. As a research student, you learn better with your learning tips in research
I was really stuck in reading and gathering information but after watching these things are cleared thanks, it is so helpful.
Really helpful, Thank you for the effort in showing such information
This is super helpful thank you very much.
Thank you for this whole literature writing review.You have simplified the process.
I'm so glad I found GradCoach. Excellent information, Clear explanation, and Easy to follow, Many thanks Derek!
You're welcome, Maithe. Good luck writing your literature review 🙂
Thank you Coach, you have greatly enriched and improved my knowledge
Great piece, so enriching and it is going to help me a great lot in my project and thesis, thanks so much
This is THE BEST site for ANYONE doing a masters or doctorate! Thank you for the sound advice and templates. You rock!
Thanks, Stephanie 🙂
This is mind blowing, the detailed explanation and simplicity is perfect.
I am doing two papers on my final year thesis, and I must stay I feel very confident to face both headlong after reading this article.
thank you so much.
if anyone is to get a paper done on time and in the best way possible, GRADCOACH is certainly the go to area!
This is very good video which is well explained with detailed explanation
Thank you excellent piece of work and great mentoring
Thanks, it was useful
Thank you very much. the video and the information were very helpful.
Good morning scholar. I'm delighted coming to know you even before the commencement of my dissertation which hopefully is expected in not more than six months from now. I would love to engage my study under your guidance from the beginning to the end. I love to know how to do good job
Thank you so much Derek for such useful information on writing up a good literature review. I am at a stage where I need to start writing my one. My proposal was accepted late last year but I honestly did not know where to start
Submit a Comment Cancel reply
Your email address will not be published. Required fields are marked *
Save my name, email, and website in this browser for the next time I comment.
How to Write a Literature Review: Six Steps to Get You from Start to Finish
Writing-a-literature-review-six-steps-to-get-you-from-start-to-finish.
Tanya Golash-Boza, Associate Professor of Sociology, University of California
February 03, 2022
Writing a literature review is often the most daunting part of writing an article, book, thesis, or dissertation. "The literature" seems (and often is) massive. I have found it helpful to be as systematic as possible when completing this gargantuan task.
Sonja Foss and William Walters* describe an efficient and effective way of writing a literature review. Their system provides an excellent guide for getting through the massive amounts of literature for any purpose: in a dissertation, an M.A. thesis, or preparing a research article for publication  in any field of study. Below is a  summary of the steps they outline as well as a step-by-step method for writing a literature review.
How to Write a Literature Review
Step One: Decide on your areas of research:
Before you begin to search for articles or books, decide beforehand what areas you are going to research. Make sure that you only get articles and books in those areas, even if you come across fascinating books in other areas. A literature review I am currently working on, for example, explores barriers to higher education for undocumented students.
Step Two: Search for the literature:
Conduct a comprehensive bibliographic search of books and articles in your area. Read the abstracts online and download and/or print those articles that pertain to your area of research. Find books in the library that are relevant and check them out. Set a specific time frame for how long you will search. It should not take more than two or three dedicated sessions.
Step Three: Find relevant excerpts in your books and articles:
Skim the contents of each book and article and look specifically for these five things:
1. Claims, conclusions, and findings about the constructs you are investigating
2. Definitions of terms
3. Calls for follow-up studies relevant to your project
4. Gaps you notice in the literature
5. Disagreement about the constructs you are investigating
When you find any of these five things, type the relevant excerpt directly into a Word document. Don't summarize, as summarizing takes longer than simply typing the excerpt. Make sure to note the name of the author and the page number following each excerpt. Do this for each article and book that you have in your stack of literature. When you are done, print out your excerpts.
Step Four: Code the literature:
Get out a pair of scissors and cut each excerpt out. Now, sort the pieces of paper into similar topics. Figure out what the main themes are. Place each excerpt into a themed pile. Make sure each note goes into a pile. If there are excerpts that you can't figure out where they belong, separate those and go over them again at the end to see if you need new categories. When you finish, place each stack of notes into an envelope labeled with the name of the theme.
Step Five: Create Your Conceptual Schema:
Type, in large font, the name of each of your coded themes. Print this out, and cut the titles into individual slips of paper. Take the slips of paper to a table or large workspace and figure out the best way to organize them. Are there ideas that go together or that are in dialogue with each other? Are there ideas that contradict each other? Move around the slips of paper until you come up with a way of organizing the codes that makes sense. Write the conceptual schema down before you forget or someone cleans up your slips of paper.
Step Six: Begin to Write Your Literature Review:
Choose any section of your conceptual schema to begin with. You can begin anywhere, because you already know the order. Find the envelope with the excerpts in them and lay them on the table in front of you. Figure out a mini-conceptual schema based on that theme by grouping together those excerpts that say the same thing. Use that mini-conceptual schema to write up your literature review based on the excerpts that you have in front of you. Don't forget to include the citations as you write, so as not to lose track of who said what. Repeat this for each section of your literature review.
Once you complete these six steps, you will have a complete draft of your literature review. The great thing about this process is that it breaks down into manageable steps something that seems enormous: writing a literature review.
I think that Foss and Walter's system for writing the literature review is ideal for a dissertation, because a Ph.D. candidate has already read widely in his or her field through graduate seminars and comprehensive exams.
It may be more challenging for M.A. students, unless you are already familiar with the literature. It is always hard to figure out how much you need to read for deep meaning, and how much you just need to know what others have said. That balance will depend on how much you already know.
For people writing literature reviews for articles or books, this system also could work, especially when you are writing in a field with which you are already familiar. The mere fact of having a system can make the literature review seem much less daunting, so I recommend this system for anyone who feels overwhelmed by the prospect of writing a literature review.
*Destination Dissertation: A Traveler's Guide to a Done Dissertation
Image Credit/Source: Goldmund Lukic/Getty Images
Watch our Webinar to help you get published
Please enter your Email Address
Please enter valid email address
Please Enter your First Name
Please enter your Last Name
Please enter the Privacy
Please enter the Terms & Conditions
Image Collections for Medical Practitioners with TDS Health
How do you Discover Content?
Writing for Publication for Nurses (Mandarin Edition)
Get Published - Your How to Webinar
Finding time to publish as a medical student: 6 tips for success
How to Easily Access the Most Relevant Research: A Q&A With the Creator of Scitrus
Effectively and Efficiently Creating your Paper
'Marriages' made in heaven or hell- supervisors and doctoral students working together
Discover Inspirational Stories from Women in Engineering
Writing for Publication for Nurses (English Edition)
Related articles.
Learn how medical practitioners can easily access and search visual assets from our article portfolio
Explore free-to-use services that can help you discover new content
Watch this webinar to help you learn how to get published.
Medical student Nicole Foley shares her top tips for writing and getting your work published.
Atypon launches Scitrus, a personalized web app that allows users to create a customized feed of the latest research.
Professor Gina Wisker offers her advice on how to establish an effective student/supervisor working relationship.
To support International Women in Engineering Day, we've put together an infographic showcasing some amazing researchers – click on each photo to discover inspirational stories from female engineers.
Finding time to publish as a medical student: 6 tips for Success
Can Academic and Corporate Collaboration Drive Life-Changing Research and Discovery?
Listen to the podcast from our Japan Executive Seminar, to learn our academic and corporate collaborations are moving research forward.
FOR INDIVIDUALS
FOR INSTITUTIONS & BUSINESSES
WILEY NETWORK
ABOUT WILEY
Corporate Responsibility
Corporate Governance
Leadership Team
Cookie Preferences
Copyright @ 2000-2022 by John Wiley & Sons, Inc., or related companies. All rights reserved.
Rights & Permissions
Privacy Policy
Terms of Use