Resumes Resume Builder Resume Templates Creative Resume Modern Resume Basic Resume Professional Resume Traditional Resume ATS Resume High School Student Resume Word Resume Resume Examples Resume Formats Hybrid Resume Functional Resume Chronological Resume How to Write a Resume Skills Summary --> Resume Objectives Work History list References Resume Skills
Cover Letters Cover Letter Builder Cover Letter Templates Cover Letter Examples Cover Letter Formats How to Write a Cover Letter
CV CV Templates
Job Overviews
Resources Career Guides How to Become
Resume Builder
Cover Letter
Apprentice Chef Cover Letter Examples
Apprentice chefs work under the tutelage of established chefs in the kitchens of restaurants or other food service establishments, providing comprehensive support in food preparation, storage, and hygiene. Typical responsibilities performed in this role include saut?®ing and slicing vegetables, cutting meats, preparing sauces, portioning food, storing food, and keeping kitchens and work stations organized and sanitized. A flexible attitude, a commitment to customer service excellence, and strong physical stamina are all assets in this position.
Need a cover letter format? Here are 3 types of cover letter formats to choose from.
Rate This Template:

Improve your chances of getting noticed with a powerful cover letter. Take a look at our guide to create the best cover letter in 2023 .
Include These Apprentice Chef Skills
Daily food and kitchen preparation
Dicing, slicing, and julienning
Portioning and storage
Hygiene and cleanliness
Inventory control and maintenance
Special event coordination
Culinary training and knowledge
Food service industry regulations
Food service best practices
Team collaboration
Customer service and satisfaction
A sample cover letter for an apprentice chef follows below, including similar skills, knowledge, and qualifications.
Dear Ms. Vargas:
When I discovered your opening for an apprentice chef, I quickly decided to submit my resume for your review. As an enthusiastic recent graduate of the Walnut Hill Culinary Academy prepared to leverage my knowledge, training, and skill set to make a positive impact on your restaurant and help launch my career, I am prepared to significantly contribute to Vesuvius Restaurant's goals in this role.
My background spans training and hands-on experience in food preparation, food storage, hygiene and safety, and cleaning and organizing kitchens and work stations. From slicing vegetables and cutting meats to saut?®ing food items and preparing sauces, I excel at working collaboratively with kitchen staff and leveraging my thorough knowledge of food service equipment and practices to provide an exceptional level of customer service and satisfaction.
Highlights of my experience include:
Completing a yearlong internship in the kitchen of Sorrento's Fine Italian Dining, studying and acquiring knowledge of the fundamentals of Italian cooking, including preparing and handling homemade pasta and recommending wines indigenous to various Italian regions
Assisting in daily food preparation, including julienning, saut?®ing, garnishing, portioning, and presenting
Facilitating catering events, wine tastings, and award dinners, among other special events
Excelling as a key liaison with customers, demonstrating keen sensitivity to unique customer food needs
Helping to track food and supply inventories and maintaining a focus on stringent cost control
Possessing solid time management and organization skills, along with high levels of stamina, flexibility, and the ability to quickly learn new techniques and ideas
Graduating from the Walnut Hill Culinary Academy in 2018 with a degree in culinary arts
My skills in food preparation and chef support have been finely honed, and I am confident in my ability to make a strong contribution to your restaurant's success as your next apprentice chef . The chance to offer more insight into my qualifications would be appreciated.
Thank you for your consideration, and I look forward to speaking with you soon.
Ralph J. Stahl
A professional cover letter is the first step toward your new job!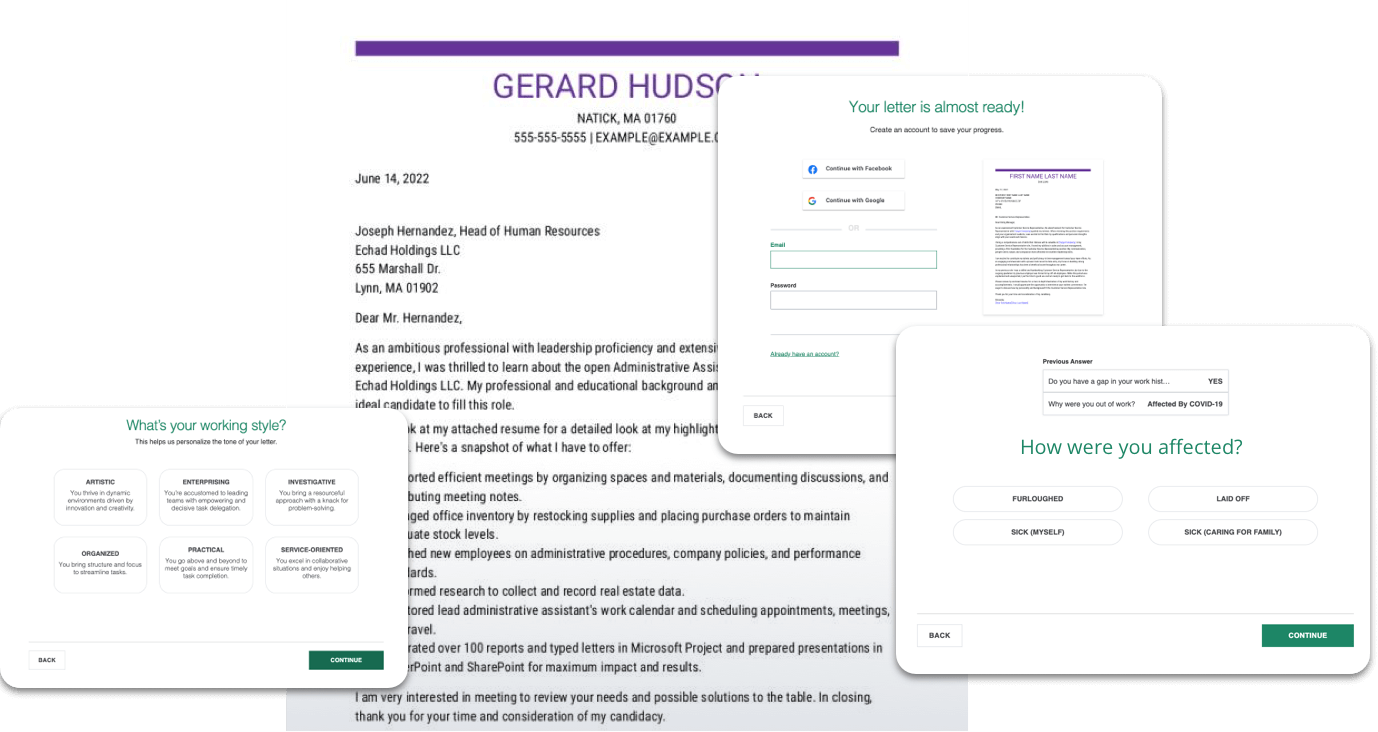 Skip to primary navigation
Skip to main content
Skip to primary sidebar
Learnist.org
Home » Covering Letters » Trainee Chef Cover Letter Example
Trainee Chef Cover Letter Example
By Learnist.org
Cover letter example for a trainee chef job. You can amend this letter as suitable and apply for latest job vacancies. trainee chef cover letter example:
Jessica Carter
Hiring Manager Learnist Ltd 30 Viva Street London 6BH 11CH
20 May 2014
I have just read your advertisement for a trainee chef and I would like to apply for the position. I haven't got any experience, but the advert does say that full training will be given.
I have only just left school and have always wanted to be a chef. I love cooking at home and try out lots of different recipes. I realise that the work entails starting at the bottom with the preparation of vegetables and helping to keep the kitchen tidy. I am very willing to learn and understand that I may have the opportunity of attending college one day each week.
I understand that there will be some shift work and I confirm that this is acceptable. I live fairly locally and have my own scooter, so I don't need to rely on public transport.
I would be very grateful if you would consider me for the position and I am available to attend an interview at any time. I have enclosed copies of my GCSEs for your information.
I do hope to hear from you soon.
View more cover letter examples and cover letter templates .
About Learnist.org
Founder of Learnist.org , Follow Learnist on Twitter. You can find my Google Profile here. View all posts by Huseyin Durak .
Reader Interactions
Leave a reply cancel reply.
Your email address will not be published. Required fields are marked *
Apprentice Chef Cover Letter Example
Apprentice Chefs are hired to work under the tutelage of a professional Chef typically at restaurants or kitchen establishments, and undertake responsibility for a spectrum of duties including food preparation, storage, and hygiene.
For some or other reason, it is a fact that entry-level cover letters are expected to be written differently when compared to experienced counterparts. If you are a fresher and have never worked before, then you have to write about your skills, knowledge, and relevant education, and also about your internship or volunteer experience. When you have ample or no experience, you have to show your enthusiasm to work for the hiring company. Want something like this? Refer to our Apprentice Chef Cover Letter Samples covering both experienced and entry-level categories. Our samples come out alive and make it seem to the reader that you are the best fit for the role.
An Apprentice Chef is a beginner or entry-level chef who works alongside a professional and experienced Chef to learn the job while completing certain related duties such as learning food preparation techniques, managing food leftovers, keeping the kitchen clean and organized, and adhering to food hygiene standards.
What to Include in a Apprentice Chef Cover Letter?
Roles and responsibilities.
Learning different procedures involved in food preparation .
Preparing ingredients for dishes as per the chefs' instruction.
Ensuring the food items are properly rotated, and expired products removed from the shelves.
Setting up food stations upon Chef's orders.
Assisting in kitchen operations including operating commercial cooking equipment such as stoves, ovens, fryers, and cookers.
Guiding kitchen staff in upholding high culinary standards.
Assisting in checking food deliveries.
Assisting chefs in menu development, and providing suggestions such as the level of spice, sugar, and sauces for each entrée.
Maintaining a clean environment.
Education & Skills
Apprentice chef skills:.
Hands-on experience with various kitchen equipment.
Knowledge of baking, culinary, and pastry techniques.
Up-to-date knowledge of cooking techniques and recipes.
Familiarity with sanitation regulations.
An interest to learn new things.
Apprentice Chef Education Requirements:
Culinary school diploma.
Culinary training.
Apprentice Chef Cover Letter Example (Text Version)
Dear Mr./Ms.
With this letter and the enclosed resume, I would like to express my strong desire to be applying for the post of Apprentice Chef that is now available with ***. I have been a Chef assistant for the past three years, and I am inclined to creating not only delicious meals but also healthy ones for my clients. Owing to my experience, and my various cuisine skills, I am confident that I will be an asset to your kitchen team.
My background includes training, overseeing, and hands-on experience in food preparation, cleaning and organizing the kitchen, and food storage. From selecting the menu for the day to slicing and sautéing of food items, I excel in every aspect of the kitchen operation. Here are some of my core competencies and achievements worth mentioning –
Spearheaded kitchen operations at **** while working as an assistant Chef- leveraging my knowledge of food service equipment and practices, with an ability to provide an outstanding level of customer service and satisfaction.
Completed a yearlong internship in the **** kitchen, whilst learning, studying, and acquiring the basics of Italian and Mexican cooking, including food preparation, and handling homemade pasta, Quesadillas, and Enchiladas.
The ability to recommend wines indigenous to various *** regions Successful track record of dealing with suppliers, and vendors for food and supply inventory, with a strong focus on stringent cost control flexibility.
Excelling in maintaining relationships with all key accounts, and customers, and denoting strong sensitivity to unique customer food tastes and needs.
Finely honed communication, time management, and physical endurance with an ability to learn and grasp new cooking styles easily and quickly.
Well-versed in using all types of latest cooking equipment and technology that many of them are afraid of.
Bachelor's degree in culinary management from the prestigious *** University.
With my skills in menu planning, and procuring an accurate amount of stock, along with my thorough knowledge of nutrition and cooking techniques, I am willing to take up new challenging situations and contribute to my fullest to the benefit of ***. I look forward to hearing from you soon so that we can discuss the position, and how I can be a contributor to that.
Thank you in advance for considering me for this position.
Sincerely, [Your Name]
Apprentice Chef Cover Letter Example with No Experience(Text Version)
When I came across your job advertisement in the *****, I hastened to submit my resume and write this letter without any further thought, as your job description aligns very well with my educational background and skillsets. I am a recent graduate of ****, with **** CGPA, and am among the top 5% in my batch. On pursuing my resume, you will know that I have aced in all five major areas in the degree program and have an internship to my name from the very prestigious ***** Hotel. I believe that I have the necessary qualifications which can take **** to heights as I join as your Apprentice Chef.
A quick look into my qualifications –
A quick learner who can easily and smoothly blend with other employees to complete the day-to-day processes.
A strong understanding of working in culinary environments.
Well-versed in operating and maintaining kitchen equipment such as ovens, fryers, grills, and mixers, mainly I have hands-on knowledge and experience in using the modern ones.
The ability to handle the whole food preparation process from setting recipes to ensuring fine garnishing of dishes.
Thorough knowledge of food service equipment and practices.
With my leveraged knowledge training, and skill set, I am well-prepared to excel in all areas of the restaurant operation, and I also believe that **** will help me launch my career in this line. I also assure you that my all other talents and skills will readily get translated into your environment as I take up the role of your next Apprentice Chef.
I would welcome an opportunity to meet you in person so that I can brief you on my related skills. You can reach me at () or email me at () if you require any further information. Thank you for your time and consideration.
When you are writing a cover letter for the Apprentice Chef position, talk about your passion for cooking. To prove this, you have to mention and provide specific examples of the dishes you have cooked and how you overcame the challenges that arose then. You should also highlight your love for food and how that will enhance your cooking skills.
In addition to Apprentice Chef Cover Letter Example, be sure to check out our Apprentice Chef Resume Samples !
Customize Apprentice Chef Cover Letter
Get hired faster with our free cover letter template designed to land you the perfect position.
Related Hospitality Cover Letters
Resume Builder
Resume Experts
Search Jobs
Search for Talent
Employer Branding
Outplacement
Apprentice Chef Cover Letter
15 apprentice chef cover letter templates.
How to Write the Apprentice Chef Cover Letter
Please consider me for the apprentice chef opportunity. I am including my resume that lists my qualifications and experience.
Previously, I was responsible for efficient service delivery to all accounts within assigned area and document all actions and submit reports/summaries according to schedule.
Please consider my experience and qualifications for this position:
Previous experience in a commercial kitchen will be an advantage
Flexibility to work a 24/7 rotating roster – evenings, weekend and public holiday shifts are all part of the job
Pride in delivering excellent customer service
Creativity and imagination for food presentation Personal Qualities
Tact and diplomacy for dealing with demanding customers
High standards of cleanliness and hygiene
A passion for preparing quality food
Career focused in Food and Beverage operations
Thank you for your time and consideration.
Azariah Kulas
Microsoft Word (.docx) .DOCX
PDF Document (.pdf) .PDF
Image File (.png) .PNG
Responsibilities for Apprentice Chef Cover Letter
Apprentice chef responsible for clients with the highest quality of food product that consistently and effectively reflect the luxurious nature of NYULMC catering.
Apprentice Chef Examples
Example of apprentice chef cover letter.
I submit this application to express my sincere interest in the apprentice chef position.
In my previous role, I was responsible for a NYULH luxury Patient / Retail / Catering dining experience in a warm and personalized manner; provides clients with the highest quality of food product that consistently and effectively reflect the luxurious nature of NYULH Patient / Retail / Catering Services.
I reviewed the requirements of the job opening and I believe my candidacy is an excellent fit for this position. Some of the key requirements that I have extensive experience with include:
Being familiar with the hotels fire evacuation emergency policies and procedures, accident and hazard identification and recording, with emphasis on the kitchen and food outlets
On the job learning from our experienced chefs
Ensure all food orders and menu items are completed accurately and in a timely manner
I really appreciate you taking the time to review my application for the position of apprentice chef.
Avery Ledner
Related Cover Letters
Create a Resume in Minutes with Professional Resume Templates
Create a Cover Letter and Resume in Minutes with Professional Templates
Create a resume and cover letter in minutes cover letter copied to your clipboard.
Apprentice Chef Cover Letter Sample |
Learn more about Apprentice Chef Cover Letter Example, Cover Letter Writing Tips, Cover Letter Formats and much more. Start editing this Apprentice Chef Cover Letter Sample with our Online Cover Letter Builder.
Best Apprentice Chef Cover Letter
Whenever a job seeker applies for a Apprentice Chef role in a new company, he/she must signal their value through multiple mediums. While the Apprentice Chef resume will be the most well-known part of the Apprentice Chef job application, but, do consider the Apprentice Chef cover letter equally important for landing a job. Writing a great Apprentice Chef cover letter plays an important role in your job search journey.
Many employers no longer ask for cover letters these days, whereas, many employers still ask for cover letters from job seekers. And if you are sending an email to the recruiting team to apply, your email itself acts as a cover letter.
An engaging Apprentice Chef cover letter can help you grab an employer's attention, which can lead to landing an interview for a job. Before creating a job-winning cover letter that really works for you, you need to know what content and format are to be used. Check out our perfect Apprentice Chef cover letter example and start creating one for you on our easy to use cover letter builder.
When writing a Apprentice Chef cover letter, always remember to refer to the requirements listed in the job description of the job you're applying for. Highlight your most relevant or exceptional qualifications to help employers see why you stand out from other candidates and are a perfect fit for the role.
CV Owl's Apprentice Chef cover letter example will guide you to write a cover letter that best highlights your experience and qualifications. If you're ready to apply for your next role, upload your document on CV Owl for a review service to make sure it doesn't land in the trash.
Here we will discuss what a cover letter is, how to write a cover letter, why it matters for your job search, and what its structure should look like.
Must Read: How to Write a Cover Letter & Cover Letter Writing Tips explained
What is the Apprentice Chef cover letter?
A cover letter is a narrative about who you are and why the recruiter should invest time in evaluating you, rather investing in other candidates. You need to showcase that you're the right fit for that specific job opening. It's important to always remember that the role of the cover letter is to share a narrative which is completely different from a resume for your job application.
Whereas, the Apprentice Chef resume should highlight all your quantitative values where you need to prove your worth through concrete numbers. Your Apprentice Chef cover letter should be different from your resume where you need to demonstrate a story about yourself in a way that your resume will never be able to do so.
Your resume acts as a demo video for employers, which includes quick hits and stats on why you are the best solution whereas your cover letter acts like a customer testimonial white paper. Make it sound like an in-depth discussion with a couple of concrete and impactful experiences that bring you to life as a human being.
Check out professional cover letter templates at CV Owl's cover letter directory and you can use those templates for free for creating your Apprentice Chef cover letter using our professional cover letter builder.
Must Read: How to Get Your Cover Letter Noticed by Employers
Why do Apprentice Chef cover letters matter?
The cover letter is kind of a test for you. It tests to see whether you can craft a compelling narrative about yourself. By testing your cover letter writing abilities, the company is trying to assess whether or not you would be able to craft compelling narratives on behalf of that company in the future.
Many companies will let you optionally attach a cover letter along with your application. If you take this as a challenge for yourself and do so, it will showcase your firm commitment to the company, and allows you to tell a story about yourself as a leader and as a collaborator. A solid cover letter will leave a long-lasting impression in the recruiters mind and will help make you stand out from other candidates.
And here's the most important reason of all: the process involved is more important than the output. When you get into the cover letter writing process, you're compelled to figure out the story about yourself, and how you are the best solution for the company's pain.
You're advised to conduct pre-interview research about the company so that you know exactly what you're meant to tackle, and you know exactly how to position yourself throughout the interview. Once you've written your Apprentice Chef cover letter, you'll have a mental reference point about how you want to talk about yourself across all of your interviews, and that's incredibly valuable!
Must Read: Things you need to know before start writing a Cover Letter
Structure of the Apprentice Chef cover letter
The most effective and impact making cover letters consists of three core parts.
The first part is the introduction. The first paragraph should include the following key details: which company you're applying to, what role you're applying to, and a summary of how you will add value to the company.
Many cover letters fail to mention either the job title or the name of the company. This provides a clear indication to the employer that you're using the same cover letter for many companies, which further indicates that you aren't serious enough or you don't care enough about making a good impression. If this is the case, it's better to not write a cover letter at all! And, always make sure you're sending the right cover letter to the right company.
Most of the time, applicants take advantage of cover letter examples or cover letter samples , and forget to clean it up. You need to ensure that you've put in all the hard work in personalization of your cover letter - be professional!
It shouldn't really be about you - rather, it should be about how you're excited about what the company is doing, and about how you're the perfect fit to solve their needs. And if you feel that you can't directly address the job requirements on the company website, you may need to consider applying for a different role instead.
The second part is the narrative. The second paragraph includes your story where you tell about yourself, and where you showcase that your past experiences have made you capable enough to be the best suited candidate available for that specific position.
Use it to address questions that might come up in an interview, such as "what was your proudest moment", "how did you overcome failure", and "tell us about a time when you took an initiative from start to end successfully."
Always remember to customize your cover letter to the specific employer and the specific role that you're applying for rather than using a standard one for all which lands in the bin.
Finally, the last part is the conclusion. In the last & closing paragraph, summarize what value addition you'll bring to the company and why you're the perfect fit for the specific role. Express your excitement about being a part of the team in the near future. Remind them that they should reach out to you to schedule an interview so that they can learn more about how you're the best person to solve their problems.
With a cover letter created with the above structure, you're definitely gonna leave a solid impression that will grab the attention of hiring managers which significantly increases your chances of getting a job interview.
Must Read: Tips for Customizing your Cover Letter
How to write a great Apprentice Chef cover letter?
Before you write a single word of your cover letter, you must first prepare your thoughts and pen down on a blank paper.
Ask questions to yourself like: What are your strengths? Where do you stand as a Apprentice Chef? Which of your work experiences is the best so far for the companies you've worked with?
Similarly, conduct research on the company . What is their product, their competitors, their mission, and what is their culture? What problem statement are they trying to solve with the Apprentice Chef role that you're applying to?
So now you must be having 2 stories - one for you and the other of the company. Write down both the stories on a paper. Review your two stories and your pre-interview research, and use that to hammer out your introduction and your conclusion.
Now bring the whole thing down to a single page eliminating all the unnecessary and unrequired stuff. When the hiring managers assess your cover letter or your resume, they do not evaluate you on the basis of your sum of your experiences but on the average of your experiences. Hence, try to eliminate or cut out every single irrelevant word you've put in as it's gonna bring down the averages of your experience.
One of the simple ways to make sure that your cover letter stands out from the numerous other candidates' cover letters is to personalize your cover letter which helps you grab the hiring manager's attention. Express your enthusiasm about the job showcasing why you're the perfect fit for that specific role and how excited you are to be the part of the team.
Make use of the job description to which you are applying for which will help you to write a cover letter that clearly demonstrates how your skills, experience, or background make you the best available candidate to be a Apprentice Chef for the company. You should demonstrate exactly how much you are interested in the organization and the position, showing that you are able to meet the needs of the company.
Don't forget to learn about the organization. Take some time out to peruse the company's website and learn their values, mission, and then incorporate that information in your cover letter. Let the recruiters know how you came across this position and detail how your ideals are in line with the organization's goals and how your plans for your career can benefit their objectives.
Always make sure you only focus on the skills in the cover letter which the organisation demands and have highlighted in their job description. Specifically, the ones that are listed as being required separately, do not forget to put them in. Give a brief on these skills by offering concrete examples of how you are using or have used them with any success story(if any).
Proofreading & Iterating - Once you're finished writing your cover letter, edit your cover letter and ask for the feedback from your friend or of you have any consultant/mentor, and repeat this process until you and your reviewer agree and are satisfied that you are the best fit for the job from all other candidates that are applying. Learn to use grammarly.
Key points to remember - don't worry too much about the salutation or the greeting. It doesn't matter whether you use "dear sir or madam" or "dear hiring manager" or "to whomsoever it may concern" - the ultimate goal is to demonstrate that you're the stand out candidate out of everyone who's applying for that job posting. Just focus on the core value that you're bringing to the company!
Must Read: Things to remember while sending a Cover Letter
Apprentice Chef Cover Letter Example Tips
Even with a use of a cover letter sample or template, sometimes it can get even more trickier to make a perfect cover letter. Below listed are some tips to keep in mind when writing your Apprentice Chef cover letter.
Use a proper cover letter format (one-inch margins, line spacing of 1.15, and an 11pt or 12pt classic font).
Always have an attractive yet professional cover letter header.
Show you're the best for the position and explain why you want to be part of the company and the value you will bring.
Always remember to provide your contact information (e.g. phone number and email address), and if possible add a link to your LinkedIn profile which brings more professionalism.
Do not add or share other social media links such as Instagram, Twitter, or Facebook.
Always proofread your cover letter before sharing with hiring managers. Double check for any typos or grammatical errors. Spell check is your best friend here! Use grammarly!
Make note of these key points and remember that you're selling yourself to not only the hiring manager but also the company.
Must Read: Avail Professional Cover Letter Writing Services
Your Apprentice Chef cover letter is an opportunity for you to tell your story, without being stuck in the formatting constraints of the Apprentice Chef resume. Make use of this chance and let the hiring managers know why you're the best fit for the role!
Start with an attention grabbing introduction, followed by your key narratives as you were answering an interview question. Make sure that your key narratives focus on the pain of the company and how you can take them out of it. Conclude with a conclusion summarizing your value proposition and expresses your excitement about the role.
Notice how your cover letter answers multiple Apprentice Chef interview questions . It should answer the questions "tell me about yourself," "what are your strengths", "tell me about a time when you led an initiative", and "tell me about a time when you overcame a challenge." If you know how to write a good cover letter , you know how to crack a solid portion of the interview process too!
As you write more and more cover letters, you'll find that you've become better at positioning yourself as a product.
Our Best Articles
Resume writing tips, best resume formats, how to write a resume, best resume writing services, cover letter tips, tips for job interview, things to say in job interview, things you should not say in job interview, 55 mistakes you should avoid in a job interview, tell me about yourself, 7 ways to address cover letter, 3 things that will get your resume thrown into trash, 5 reasons to have good resume profile, popular resume samples, popular cover letter samples.

Get Satisfied or Get Refund
Get connected over mail or call

Within 24 Hrs
Connect directly with Resume Writing Expert over mail.

CV Review in 24 Hrs
Get personalised consultation for 30 minutes for resume building.
Sign In & Get Started
Login & start where you left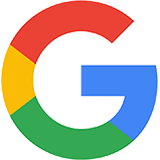 Create your account
Signup & create your CV for free
Recover password
Instructions will be sent to you.
Want your Resume written by professionals?

Cover Letters
Hotel and Catering Jobs
Apprentice Commis Chef
Cover Letter for Apprenticeship Chef-related Job: Free Example and Writing Tips
Last update: 15 November, 2022 © Free-Sample-Letter.com
How Do You Write a Apprentice Commis Chef Cover Letter That Will Get You the Job?
Catering is a popular industry with many positions available at all levels, from apprenticeship all the way up to head chef. However, due to its popularity, there can be a lot of competition for jobs, so it's important to make sure your application stands out. One way to do this is by writing a great cover letter .
The apprentice commis chef job is a great starting point for anyone interested in working in a professional kitchen. It involves assisting the head chef and other kitchen staff with various tasks, such as preparing food, cleaning the cookery, and running errands. While the work can be challenging, it's also very rewarding. Apprentice commis chefs learn a lot about the inner workings of a professional kitchen and gain valuable experience that can help them advance their careers.
Most employers are looking for candidates who are hardworking, reliable, able to take direction well and who are willing to learn new skills. There are a few key elements that can really make your application letter stand out from the crowd . So it's important to emphasize some of the elements mentioned above.
➤ Get the job you deserve: update your resume with this free template
The Apprenticeship Chef Cover Letter - Make It Perfect With Our Writing Tips
An apprentice commis chef cover letter is your chance to set yourself apart from other job applicants and demonstrate your passion for the culinary arts. Here some tips :
Qualifications: An apprentice commis chef cover letter should highlight your Cooking skills , Food handling experience, and Personal qualities.
Skills: As an apprentice commis chef, you will need to have good cooking skills. You will also need to be able to follow recipes and have good knife skills. These are just some of the skills that you will need to have to be a successful commis chef .
Experience: It's also important that you have experience working in a kitchen. This can be either in a professional capacity or through voluntary work. If you have worked in a professional capacity, then it's important that you highlight this in your cover letter.
Personal qualities: Lastly, you should also showcase any personal qualities that you have that will make you a good cook. These could include being able to work well under pressure, being able to multitask, and being able to work well as part of a team.
In summary:
If you're hoping to land an apprenticeship as a commis chef, then you need to start by crafting a standout cover letter. Begin by discussing your relevant experience and skills before moving on to talk about your passion for the role. Finish by expressing your gratitude for the employer's time and letting them know how excited you're for the opportunity to apprentice under their guidance. With a well-written cover letter like this one, you're sure to land an interview in no time! Below is a sample Apprentice Chef Cover Letter that you can use as a guide .
➤ A Guide to Writing a Perfect Cover Letter for a Fast Food Worker Job
Easy to Adapt Template for internship, fresh graduate, Entry Level Cooking jobs
A powerful apprenticeship chef cover letter.
Dear (Mr. Thomas),
I am very much interested by your recent advertisement as listed in (Sous Chef Daily) for the available position of Apprentice Chef at (name of hotel/restaurant/Brasserie).
I recently completed my Senior Fist Aid certification and hold a (list your education diploma) in (Culinary Arts) from (name of university/school). I would very much like to advance in my career and believe that I am ready for this position of Apprentice Chef that you are offering.
The job requirements appear to be far more challenging and varied than those I know and have grown used to at my current job at (name of current job/restaurant etc.). I would like to expand my knowledge, learn new responsibilities and be able to further my career within the field.
I have for the last (3) years been working as an Apprentice Chef where my responsibilities were:
Clearing the kitchen stations of all unnecessary utensils and food.
Clearing/cleaning cooking vessels and utensils from all the work surfaces and sinks.
Chopping, peeling various vegetables for prep.
Daily verification of our dairy products expiration dates and disposing of any out-of-date products.
General assistance in food presentation for selected events.
The opportunity with you at (name of Restaurant/Hotel) I feel would allow me to express my culinary expertise and valuable, gained experience through a larger array of tasks and responsibilities.
I am a fast learner and work well in a team.
I believe that I would excel at menu suggestions and planning, cooking meals, guiding the serving staff as to what the daily/weekly specials were all while being able to continue to learn alongside the chefs during their daily tasks.
I wish to thank you for your time today and I very much hope to hear from you soon and being given the opportunity to discuss your expectations further.
(Your name + full contact details)
A Basic Apprenticeship Chef Cover Letter
Dear [Employer],
I am writing in regards to the open Apprenticeship Chef position at your catering company. I am excited to apply and confident that I would make an excellent addition to your team.
I have experience working in fast-paced kitchen environments and thrive under pressure. I am passionate about food and enjoy creating new dishes as well as perfecting old classics. My attention to detail ensures that all dishes are presented perfectly. I am also comfortable working long hours, including weekends and holidays if needed.
I am eager to learn more about the catering industry and would be grateful for the opportunity to apprentice under your guidance. I am confident that I have the skills and experience needed to excel in this role and would be a valuable asset to your team .
Thank you for your time and consideration,
[Your Name]
Useful contents for your application
Learn How to Write a Cover Letter That Lands You the Job
Learn How to Write a Resume That Stands Out From the Crowd
How to Write a Food Service Worker Cover Letter That Gets You Hired
Write a Winning Pastry Chef Cover Letter With These Tips
Cover Letter Sample for an Head Chef Position
How to Write a Standout Letter of Recommendation for a Catering Job
We also recommend:
Head chef sample cover letter, fast food worker sample cover letter, pastry chef or baker sample cover letter, sample letter of recommendation for hotels and restaurants jobs, landscape gardener sample cover letter, electrician sample cover letter.
Your chef cover letter is an opportunity to make connections between your skills and experiences and the requirements of the job. You do not want to waste it on merely reciting what is already in your resume. Persuade the employer to interview you and show you are a good fit by taking the time to read the job description and research the organization. Get started by reviewing the professional chef cover letter sample and the accompanying tips on how to make your application shine.
Professional Chef Cover Letter Sample
Chef Cover Letter Must-Haves
Use a professional and upbeat tone throughout your cover letter. A chef is confident in the kitchen, and takes charge by delegating specific duties to his kitchen staff in order to keep things running smooth. Review the job description, research the restaurant, and use your education and work experience to explain why you are the perfect candidate for the positon. Consult the professional chef cover letter sample to help keep you from straying off course. Your cover letter should never exceed one page.
Best Action Verbs for a Chef Cover Letter
At the core of every strongly written cover letter are strong, precise verbs; in order for your writing to exude confidence as this professional chef cover letter sample does, use verbs such as adapt, organized, lead, solved, create, cook, manage and prepare.
Cover Letter Text
Dear Mr. Huntington,
I am interested in joining your team as chef at Cheaha Mountain Resort, as advertised on findajob.net. I have extensive food handling experience and earned a diploma from the International Culinary Center in New York. I am confident I have the skills and experience necessary to excel in the kitchen at your resort.I worked for three years as a line cook in my home town before being accepted into the International Culinary Center's culinary arts program. As a line cook, I had to be organized and fast. This environment prepared me for the rigors of culinary school. ICC's intensely focused program taught me knife skills and how to read a recipe. I learned classic techniques and how to cook with diverse ingredients. I further adapted recipes to work with the ingredients that were on hand. I then took this knowledge to Chez FonFon, a French Bistro in Tribeca where I put these skills to use. I worked at Chez FonFon for five years. I was in charge of kitchen operations and developing the menu. I kept the kitchen up to sanitation standards, trained the kitchen staff, and purchased all food and pantry items necessary for each week's menu. I set high standards and received rave reviews. As a chef I am passionate about food preparation and would love the opportunity to put my skills to work at Cheaha Mountain Resort. Please find my resume attached. I look forward to hearing from you. Thank you for your time and consideration.
Advertisement
Apprentice Chef Cover Letter
Free Download this Apprentice Chef Cover Letter Design in Word, Google Docs, Apple Pages Format. Easily Editable, Printable, Downloadable.
Download this Template
Attribution required Know more
Get access to all Documents, Designs & Templates
Apprentice Cook Cover Letter
Electrician Apprentice Cover Letter
Chef Consultant Cover Letter
Asian Chef Cover Letter
Chef Instructor Cover Letter
Assistant Pastry Chef Cover Letter
Corporate Chef Cover Letter
Culinary Chef Cover Letter
Chinese Chef Cover Letter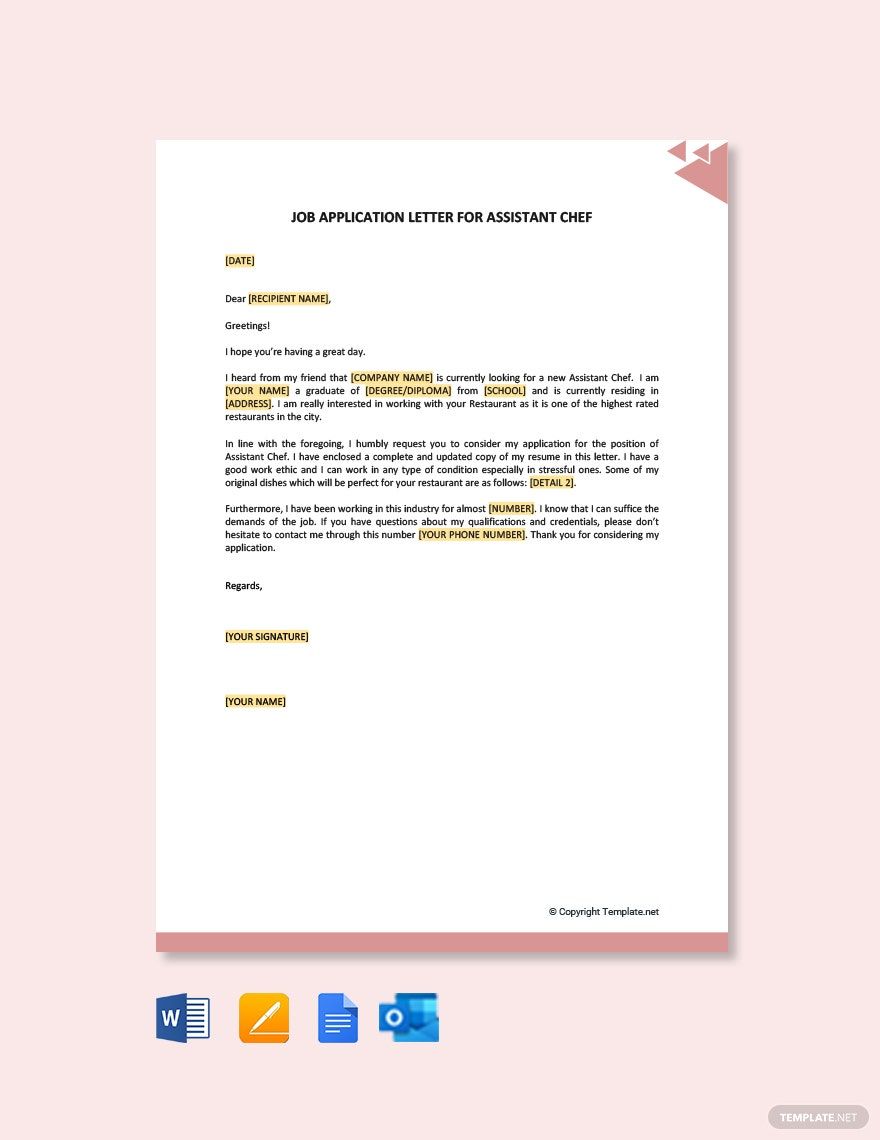 Job Application Letter for Assistant Chef
Carpenter Apprentice Cover Letter
Hotel Executive Chef Cover Letter
Hospital Chef Cover Letter
Chef Assistant Cover Letter
Chef Manager Cover Letter
Commis Chef Cover Letter
Cruise Ship Chef Cover Letter
Executive Chef Cover Letter
Head Pastry Chef Cover Letter
Sample Resume Cover Letter Template
Get Access to ALL Templates & Editors for Just $2 a month
PDFelement for Windows
PDFelement for Mac
PDFelement on Mac App Store
PDF Reader for Windows
PDFelement for iPhone/iPad
Get from App Store
PDFelement for Android
Get from App Google Play
Document Cloud
PDFelement Pro DC
PDFelement SDK
Educational Users
Personal Users
Convert PDF
Compress PDF
Organize PDF
Professional Users
Protect PDF
Extract PDF Data
Pricing Pricing
Tips & Tricks
Business Tips
OCR PDF Tips
PDF Knowledge
Sign PDF Tips
Mac Software
Edit PDF like Word
Free PDF Templates
Customer Stories
PDF Solutions
Video Tutorials
Contact Support
PDFelement for iOS
Wondershare PDF Reader
Upgrade to Multi-Platform PDFelement
Educational Discount
Enterprise Discount
Download Buy Now Download Buy Now
Free Chef Cover Letter Sample
Want to improve your chances of landing a quality Chef job? A chef cover letter is a great way of doing this. A head chef cover letter for instance has a way of selling you better and faster than your resume ever will. With cover letter examples for chefs and tips you can craft the best chef cover letter out there.
# Chef Cover Letter Template
# Chef Cover Letter Sample
# Tips for Writing Chef Cover Letter
# How to Edit Chef Cover Letter Template
Free Chef Cover Letter Template
This is a free cover letter template for chef. Free Download and customize it according to the sample text below.
Supported formats
Chef cover letter sample (text).
Jayson Adamson 24 North Road, Aspen, CO 88758 [email protected] Cell: (555)543-5467 March 24, 2018 Ms. Cassandra Miles Hiring Manager Swallow Wood Hotel 24 North Road, Aspen, CO 88754
Dear Ms. Miles, Kindly accept this letter as my show of interest for the open Chef de Partie position in your establishment as advertised in gourmethr.com. I believe my three years of chef experience, keen understanding of cooking and kitchen operations, amicable communication and interpersonal skills have prepared me well for the role.
As you will read in the enclosed resume, I am well trained and versed in diverse kitchen operations. I have strong cooking skills in preparation of soups, stocks and sauces as well as broiling and frying. I was a gourmet supervisor and culinary strategist in a previous post where I also supervised, trained and taught the staff on the preparation, display and cooking of different foods while ensuring the standards remained very high. I am well versed on the legal requirements related to public health, chemical safety and usage, fire procedures and safety, kitchen cleanliness and food care requirements. I was awarded for the best soup and exotic gourmet recipe in December and received memorable mentions in the August issue of Food Daily Magazine for it.
I welcome your email or call at your earliest convenience to discuss your needs and the position. Thank you for your time and consideration.
Sincerely, Jayson Adamson [email protected] Cell: (555)543-5467
Tips for Writing Chef Cover Letter
Don't lie in your cover letter. The worst thing you can do while crafting a chef cover letter is lying about your abilities in the kitchen. Be truthful or at least remember that the hiring manager might decide to clarify and check you out.
Don't rewrite your resume. Even in a cover letter chef de partie you need not rewrite information already appearing on your resume. The cover letter is your way of marketing yourself and giving the hiring manager a chance to read the resume. It allows you to toot your own horn and sell yourself to the reader.
Show thoroughness in your draft. A chief shouldn't be messy and unconvincing. Be as thorough as you can and offer information to the reader depicting your intent, capabilities and experience. Ensure these features are evident in your letter throughout to look complete. Make the most of a cover letter sample for chef to get details right.
Confidence should be evident throughout the document. Everyone knows about the big egos, high standards and big turnover levels in the food industry. You need to be confident as a chef and to show it in your letter. Show you've a vision, self-confidence, creativity and strong resolve. Give the employer the chance to believe that you will survive in the often demanding affairs of their kitchen.
Make it short and precise. There's no need of writing over one page of a cover letter. You can be sure the hiring manager will be reading lots of letters and if you don't give them a chance to read yours and look at the resume chances are your application won't go nowhere. The vision as a de partie or chief chef is to know what you really want. Ensure the chef de partie cover letter also shows this. Be emphatic on what you're bringing to the role such as the different cuisine types you're talented in, menu creation abilities and gift to transform leftover stock into quality meals high in demand. Indicate it in the letter.
Don't shy away from showing off experience. Indicate the different big establishments you've worked in, big chef names you've collaborated with and drop a few big hotel titles if any, especially if it's a head chef cover letter.
Be guided by the job requirement. The position titles might sound the same in different open positions but not so for job descriptions. To craft the perfect cover letter, ensure you've read the requirement of the position and write a piece showing you've the qualifications, experience and expertise to fill the role.
Don't submit without rereading. Avoid submitting the draft chef cover letter without having reread it to identify any grammatical errors and spelling mistakes. Ask a friend to read it on your behalf to identify these mistakes. Above all, make the most of cover letter examples for chefs to get the format, tone and standard right.
How to Edit Chef Cover Letter Template
A beautiful PDF cover letter for chefs will sell you better and faster than resume. So just download a nice PDF cover letter templates and make some changes to it. To make changes to the PDF templates, you can try Wondershare PDFelement - PDF Editor , the best PDF editor. It will give you better experiences with PDF files than any other software.
Step 1. Open the Chef Cover Letter Template
Step 2. Click on "Edit" and Enter Your Text as You Like
Step 3. Complete and Save Your Chef Cover Letter
Posted by Elise Williams to Updated: 2022-09-06 10:05:16
Recommend Articles
Tutor Cover Letter Sample - How to Write
Supply Chain Cover Letter Sample - How to Write
Property Management Cover Letter Sample - How to Write
Software Comparison
Birthday Wishes
Holiday Wishes
Cover Letter
Real Estate
Infographics
Mac How-Tos
Mac Comparison
macOS 10.14
Available for Windows, Mac, iOS, and Android.
Skip and Download Skip and Download