Skip to main content
Skip to primary sidebar
Additional menu

Skill Courses
9 Free Best Online Proofreading Courses in 2023 [Free Guide]
Updated on March 1, 2023 by Patrick
One question that students commonly ask is, "Is proofreading training worth it?"
Yes. Having good proofreading skills will not only help make your texts more engaging and readable, but it'll also make you more valuable to publishers and increase the demand for your freelancing service.
And that's why we've rounded up the nine best free online proofreading courses in 2023 to help you step up your writing career.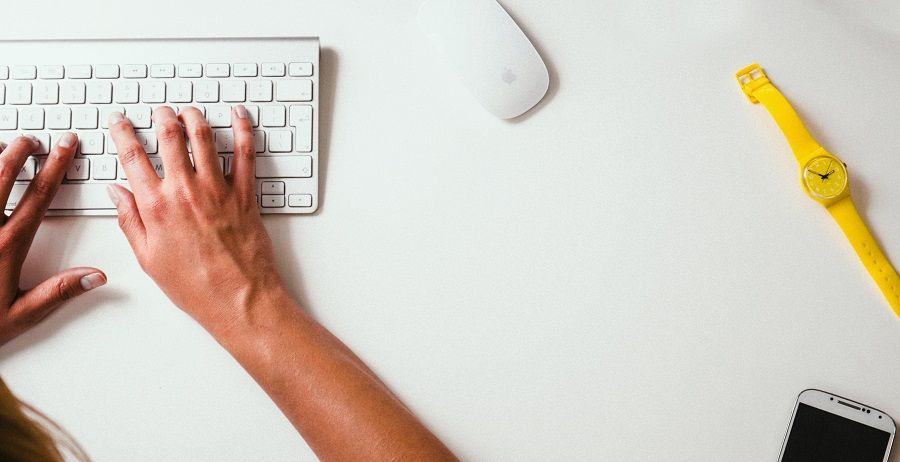 Quickly, the best free proofreading course is Skillshare's Writing Editing Masterclass – Content Editing, Copyediting, and Proofreading. This course covers the common types of editing journalists do, how to fix errors in your writing, and how to use the correct punctuations. Also, the online course is entirely free.
The other top two courses that make into our top 3 recommendations are;
Proofreading Academy: Becoming a Proofreader (Best Value)
The Publishing Training Centre: What is Proofreading? (Best Academic Proofreading Training)
So let's take a deeper dive into what makes these courses stand out. But first, let's know the difference between an editor and a proofreader.
What's The Difference Between A Proofreader and An Editor?
Often, people use the titles' proofreader' and 'editor' interchangeably, and they find it difficult to separate the two from each other.
However, they're two different sets of professionals with different roles.
The primary difference between an editor and a proofreader is that an editor ensures that a content piece adheres to a style guide, is clear and understandable for readers or listeners. Editors also restructure sentences and paragraphs and fact-check the content to ensure no false or misleading information.
On the other hand, a proofreader is the last eye that gets on the content piece before the content is published. Proofreaders also ensure that written or audio content is free of grammar errors, spelling errors, homonym errors, and typographical errors. They also format content, so it looks more presentable.
You can decide to be a general proofreader and work on all types of content pieces, from academic journals to blog posts to website pages to novels, books, and even resumes. Or you may decide to niche down to a field you're highly skilled at, like medical, legal, or technical fields.
Now, where the confusion comes in is that a lot of times, when clients hire writers, editors, or proofreaders, they expect them to have impeccable copy editing and proofreading skills: so they expect you to be a complete package.
So for writers, editors, or proofreaders, having both editing and proofreading skills is a surefire way to increase your value in the market and generate more income.
Let's explore the nine best free proofreading classes you can learn online and what makes them stand out without further ado.
Top 9 Best Online Free Proofreading Courses
1. skillshare: writing editing masterclass – content editing, copyediting and proofreading (best overall proofreading course).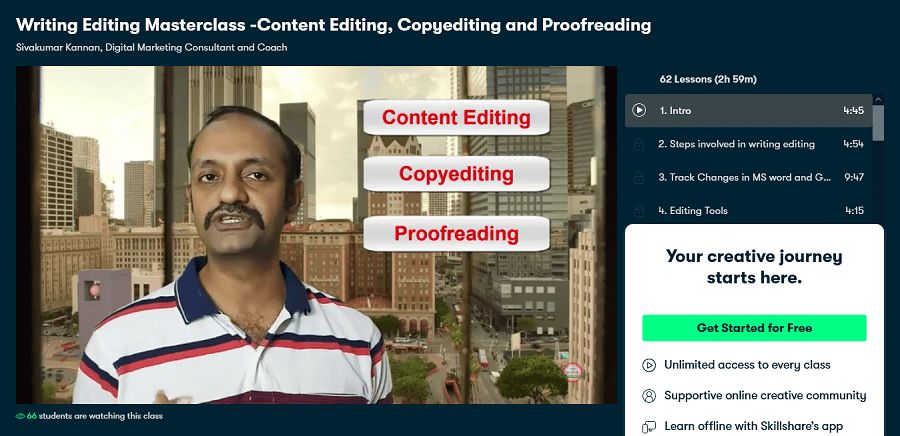 Rating: 153 reviews
Price: Free
Our top pick for the best free online proofreading course is this detailed course from Skillshare.
This course by Sivakumar Kannon (a seasoned digital marketing consultant, content marketer, and agency owner) takes a deep dive into teaching beginner proofreaders proofreading strategies to improve their writing.
A highlight of what you'll learn from this in-depth 3-hour, 62 practical video lessons include;
Journalists of leading publications use the three most common types of editing.
How to fix spelling errors.
The correct usage of punctuations such as comma, hyphens, dashes, quotation marks, question marks, colon, etc.
How to edit content to make it leaner and more engaging.
30+ editing rules and how to tackle homonyms .
There are also a couple of writing assignments, such as editing blog content to ensure students easily grasp all they teach.
And at the end of this Writing Editing Masterclass course, you'll be proficient enough to take up any copy editing and proofreading work.
Plus, your writing skills would have significantly improved, and you'll be structuring and editing either your work or client work with better accuracy and ease.
And the good news is that if you sign up TODAY for this Skillshare course, you will grant a 2-month free trial to learn this editing course and many other training courses on the e-learning platform.
The class is free for you to learn and improve your English grammar.
The practical course also has downloadable course material and transcripts you can access anytime.
Over 2,600 students have taken this course.
It requires low-time commitment and is excellent for beginners.
You can take this self-paced course from the convenience of your home.
This course doesn't make you a certified proofreader.
The Writing Editing Masterclass is one of the best online proofreading courses to help writers and freelancers work as editors.
2. Udemy: How to Find & Correct Writing Errors: The Proofreading Guide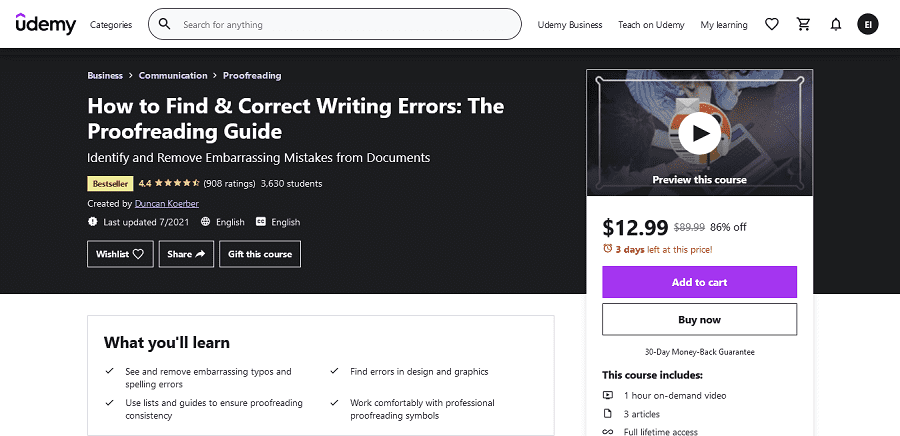 Rating: 4.4/5
Price: $89.99 $12.99
Coming close second on this list is another editing course that self-editing proofreaders will find very valuable.
That's because the course instructor – Duncan Koerber – is a university professor with 12+ years teaching writing and communications courses in Canadian universities. He's also worked as a journalist for several media outlets.
So when you take this course as the other 3,600 students did, you'll be tapping from over 20 years of Duncan's writing, editing and proofreading experience.
A summary of what you'll be learning in this 50-minute 19 lectures online proofreading course is;
The good habits to improve your skills as a proofreader.
Practical proofreading tips and proofreading symbols that only professional proofreaders use.
How to use lists and guides in your proofreading process.
Practical tips for correcting punctuations and writing errors.
And how to format and design your text and content. Plus, you'll learn to fix errors with graphics.
This online video training course is excellent for writers, freelance editors, and proofreaders who want to improve their editing and proofreading skills.
A university professor teaches an online proofreading course with over 20 years of writing and proofreading experience.
The online training program takes only 50 minutes of your time.
You'll get lifetime access to the course materials.
Significant for beginner proofreaders and experts to improve their proofreading and grammar skills
You'll receive a certificate of completion.
It focuses primarily on proofreading, not editing.
Despite this proofreading course having to learn by a university professor, there's no barrier to entry. The only requirement is that you have a good grasp of English grammar.
How to Find & Correct Writing Errors is easy to understand, concise, and packed with a lot of very informative content.
The above features make this free proofreading course one of the best proofreaders, editors, and freelancers.
3. The Publishing Training Centre: What is Proofreading? (Best Academic Proofreading)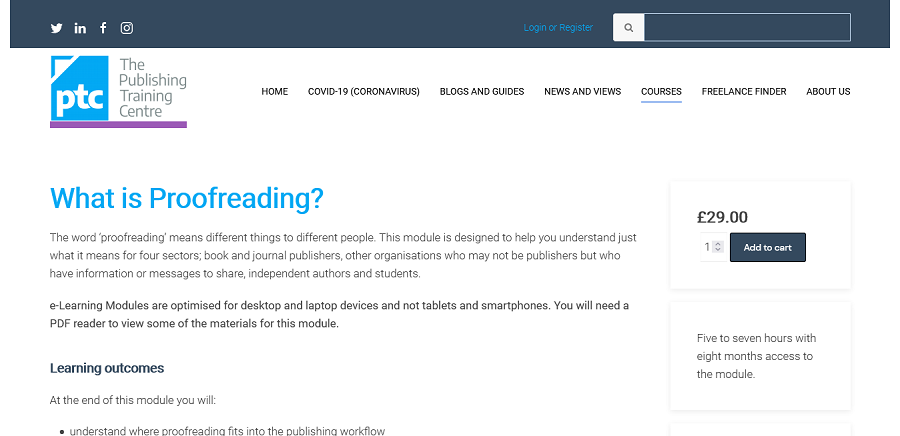 This list won't be complete without this online proofreading course from The Publishing Training Centre.
This intensive entry-level course is excellent for students just starting editing and proofreading. It will take their proofreading and grammar skills from amateur to a more advanced proofreader level.
This editing and proofreading course is split into two sections to help simplify proofreading concepts for the proofreader and improve her writing skills with assignments.
In this 5 – 7-hour proofreading course, you'll be learning how to provide your proofreading service to;
Book and journal publishers.
Students who need help writing and proofreading their essays.
Independent authors.
Businesses not in the publishing industry but that have information to share with their audience.
Students will access this course for eight months after signing up for the platform's training and paying a one-time fee of $34.
You'll also get lots of downloadable materials in this online proofreading and editing course to strengthen your knowledge so you can work as a proofreader at an advanced level. You'll learn most of the thoughts and processes that go into proofreading texts.
We also like that a reputable British proofreading organization delivers the training program. After taking the classes and tests, you'll You will receive an award a certificate of completion.
This editing course is packed with tips to help proofreaders, editors, and freelancers level up their copy editing and proofreading skills.
The online training program is suitable for beginners to hone their writing skills better and upgrade their understanding of English grammar.
You'll have to pay a fair but non-refundable price to access this editing course.
Publishing Training Centre is a reputable online proofreading training platform that helps students become expert proofreaders with top-notch training courses.
4. Coursera: Writing for Young Readers: Opening the Treasure Chest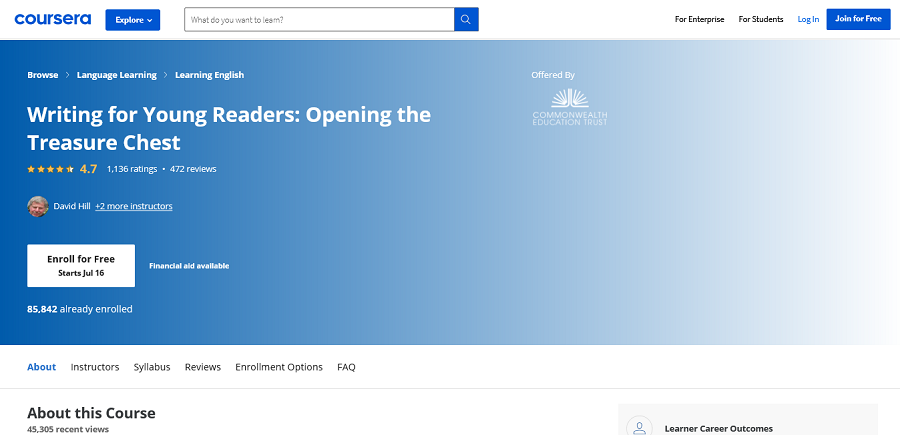 Writing for Young Readers is another top-notch course from Coursera (read this best coursera courses ).
This course is presented to you by two experienced authors and one doctor – David Hill, Maria Gill, and Alex Alexandrou.
This course is so popular that over 85,000 people have taken the program. So whether you're a student or an aspiring author, you'll be able to write engaging content for young readers.
In this 13-hour online video course that spans four weeks (although the deadline is flexible), you'll learn;
How to cultivate effective writing habits, put yourself into your writing, and find your identity.
The genres that are popular among young readers.
How to structure your texts to appeal to your audience .
Here's where you'll learn about editing, proofreading, and publishing.
So if you've thought about writing stories for the younger generation, this is where you'll get the chops to do so.
This free proofreading course is in English and has subtitles in 9 other common languages so you can understand the video content regardless of your first language.
You'll get a shareable certificate upon completion.
38% of the learners pivoted to a new career after taking the lessons.
It focuses primarily on writing for children.
There's a lot to take home from these proofreading classes to improve your creativity in this detailed program.
5. Udemy: Kickstart Your Freelance Editor & Proofreader Career on Upwork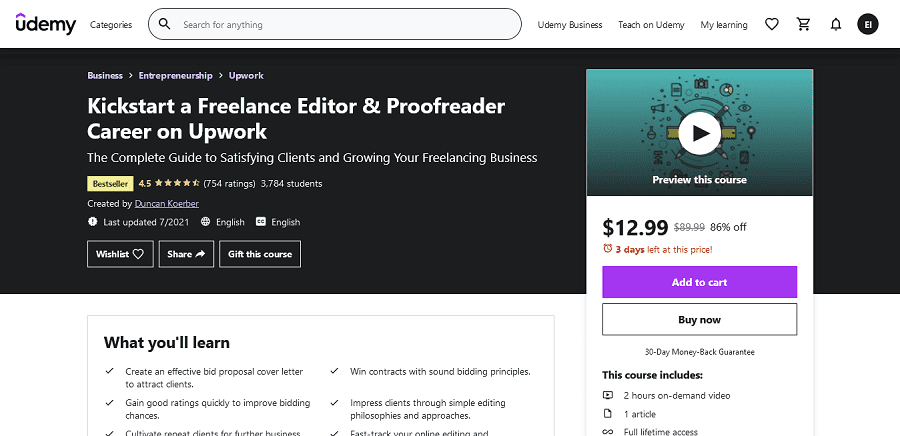 It is a second course by Duncan Koerber that we featured on this list.
He isn't only a university professor and an educator, but he also works as a freelance proofreader on Upwork. And there's no better instructor to teach you the qualities Upwork clients want from their proofreading contractors than someone who's been down there in the trenches.
In the 22 modules spanning 1 hour 30 minutes, you'll learn tips and topics to improve your proofreading skills to land more Upwork clients that'll pay you what you're worth;
How you can write practical bid proposals that'll get clients' attention.
How you can win contracts on Upwork.
How to get good ratings and return clients.
You'll also learn editing philosophies and the editing tools that can make your proofreading flawless. So if you're planning on hunting for gigs on the Upwork platform, this is the best course for you.
You'll be learning from an experienced Upwork freelancer who's also a university professor.
You'll learn to ply your trade on Upwork to get better-paying clients.
Your business skill in attracting and retaining clients with a professional profile will improve.
The Proofreader Career on Upwork will make you become a more efficient reader and proofreader.
The course focuses more on the business side of freelance proofreading rather than the grammar aspect.
Getting clients as a freelancer is difficult. And it's one thing to get a client, and it's another to impress them, so they return for your service. So if you're looking to boost your career chances and get more work as a proofreader, this is the proper training for you.
You won't only be skilled at getting jobs on Upwork, but you'll also be able to get various positions on other creative freelance platforms.
You are looking for more ways to market your proofreading services? These courses with printable certificates will show you how.
6. Skillshare: The Writer's Toolkit: 6 Steps to a Successful Writing Habit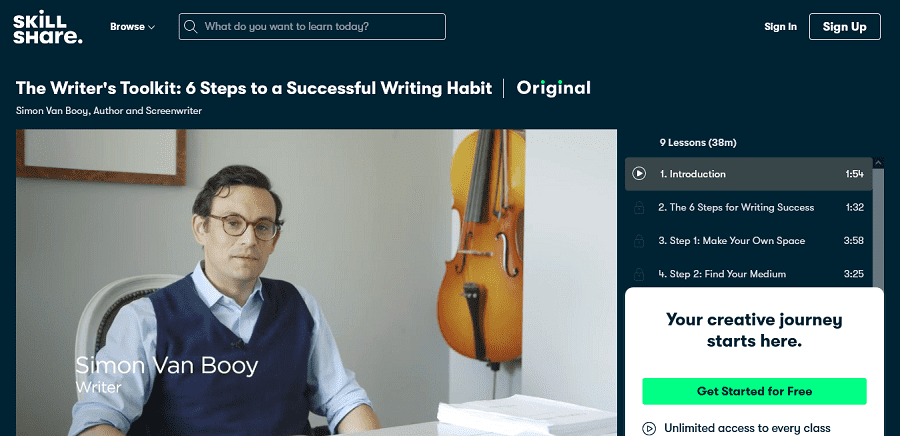 It is another fantastic Skillshare course that teaches students how to cultivate a healthy writing habit.
A healthy writing habit is a great way to increase your productivity, the number of words you write, and your writing skill in general. And proofreading courses like this can help you get there.
The course instructor is Simon Van Booy, a screenwriter and an award-winning author who will take you through the six steps that'll transform your proficiency as an editor and proofreader.
The topics you'll learn from this short 40-minute program that over 15,000 students have taken includes;
How to set your working conditions and stick to the routine.
How to get inspiration from reading other people's works.
How to find the medium that suits you best.
And how to stay inspired by sketching.
These proofreading courses show you a systematic approach to make writing more accessible and a more fun project.
And as an author of 10 best-selling fiction books and a writer for the New York Times and BBC, I don't think there will be a better person to teach you about creative writing than Simon.
It will also help you if you're looking to break into the publishing industry.
Experts and beginners can take the course.
It's a low-time commitment course.
You'll learn to be more creative and get inspiration from an origin you never thought possible.
It'll teach the habits to make you a successful writer.
It doesn't dwell much on proofreading and editing.
You can spark your creativity and begin writing incredible stories that your audience will find intriguing.
This short course will show you the way.
7. Udemy: Proofreading Power Basics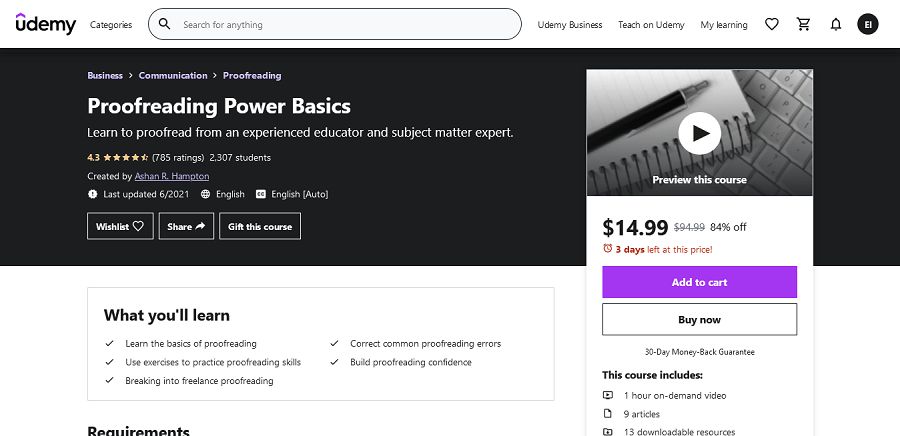 Rating: 4.3/5
Price: $94.99 $14.99
If you're a freelance writer, blogger, editor, content creator, or you work 9 – 5, but you're looking to find work as a proofreader, then this free proofreading course is for you.
The hands-on proofreading classes cover lots of the technicalities proofreaders and editors should be aware of. The course instructor – Ashan Hampton – is a Ph.D. candidate who's both an educator and an editor in her education and training business.
In the 1-hour on-demand video lessons, she covers tips, strategies, and topics to sharpen your proofreading skills and make you highly sought-after. You'll learn;
The fundamentals of proofreading and copy editing.
Proofreading marks, capitalization, and numbers.
The checklist of error hotspots.
All these are split into 23 classes that are easy to understand. There are also lots of quizzes, exercises, and assessments to make you quickly grasp all the information you'll learn.
This Udemy proofreading class is certificate training.
You'll learn proofreading marks in addition to other courses.
Lots of downloadable resources and lifetime access to the topics so you can easily refresh your memory.
You'll get a 30-day money-back guarantee.
It's a great starting point for copy editors, writers, and proofreaders just starting out freelancing.
These editing and proofreading courses don't talk about punctuations and homonyms.
However, before you enroll in this course, you should have at least intermediate grammar skills, plus some writing skills.
8. Proofreading Academy: Becoming a Proofreader (Best Value Proofreading course)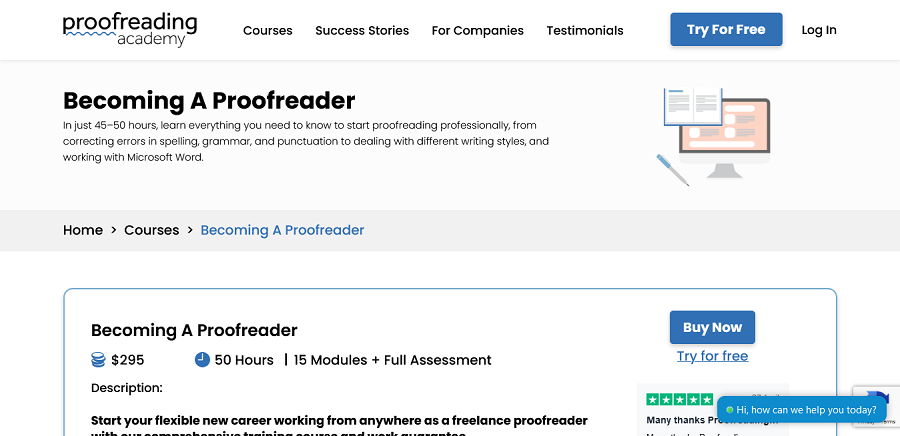 Rating: 4.8/5
Price: $295 (7-day free trial)
Only a few online proofreading courses have topics that talk about style guides, and that's where this program comes in.
In this class, you'll learn academic proofreading so you'll be able to proofread academic journals. You'll also be learning various writing style guides to structure your texts and blog posts as a professional proofreader.
And another important thing you'll learn from this 40-hour editing course is how to use Microsoft Word at an advanced level.
Another thing we love about this 10-module program is that the teaching company guarantees you freelance work. They've got partner companies that'll be needing your proofreading services.
This part-time job will be your final assessment which you'll have to pass. So this course is different in that you won't go about searching for a job. One awaits you the moment you sign up with them.
What a way to kickstart your freelance copy editing and proofreading career without thinking about where your next client will come from.
So whether you're a student, a worker, a stay-at-home parent, or just anyone looking to earn extra income, this course is suitable for you.
You'll learn to use the cool editing features of MS Word.
You'll immediately go from apprentice to a professional after taking this program.
You'll learn the popular style guides, referencing, and citations, so you'll be able to edit and proofread academic journals professionally.
It's costly compared to the other proofreading programs.
Becoming a Proofreader from Proofreading Academy can easily be the best online proofreading and copyediting course on this list. However, the hefty price slapped on it (which is worth it, by the way) makes it a deterrent for some students.
You can also take the 34-minute video course on Udemy – Become a Professional Proofreader. It will give you insights into if the system is an excellent fit for the skills you desire to acquire.
9. Proofread Anywhere: General Proofreading Theory and Practice (GPTP)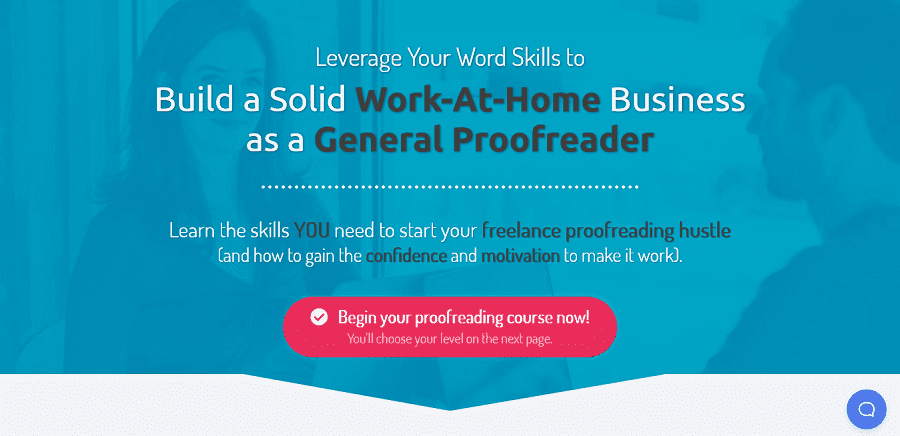 One of the best editing courses on our list is the General Proofreading Theory and Practice from Proofread Anywhere.
Whether you're just starting your editing journey as a freelance writer, copy editor, or proofreader, and you'd love to run your own proofreading business without hassles, this course by Caitlyn Pyle will show you the ropes.
She's an experienced proofreader, former reporter manager, and transcript production, specialist. So you'll be drawing from her wealth of experience to take the next step in your online proofreading career.
It is also one of the most in-depth and extensive courses on this list as it contains 40+ classes and can take from 2 to 4 months to complete. There are also lots of downloadable resources.
The major highlights of this online proofreading class are;
Learning the theory and practice of proofreading novels, textbooks.
How to also proofread blog posts and resumes.
How to market your editing and proofreading services to get repeat clients.
You'll show zero mercy at the end of the course for spelling errors, writing errors, inconsistency in writing, and wrong punctuations. Plus, you'd have learned to make more money from your side hustle or full-time proofreading work.
You'll learn proofreading tips and techniques to turn your skill into a business.
Turn meh copy into a masterpiece and earn more money.
You'll have access to a lot of case studies, grammar worksheets, and an extensive vocabulary.
A certificate of completion.
Free training before you can take the course.
Learn the online proofreading courses from the comfort of your home or anywhere.
A seasoned proofreader and reporter (Caitlyn Pyle) with lots of experience teaches these online editing courses.
You can also take Caitlyn's transcript proofreading course.
The training is costly when compared to the other proofreading courses on this list.
You can start generating more money today to turn your side hustle into a full-time venture. This course will show you how to win publishers over and get contracts that are worth your skill.
Bonus: Free Proofreading Software Courses
Udemy: Microsoft Word 2019 Essentials – People mostly do their proofreading using Microsoft Word, so this 3-hour lesson will make you more efficient using the software. Learn it now.
Skillshare: Proofreading Your Articles: tools, tips, and hacks that work – This lesson shows you how to use free software like Grammarly, ProWritingAid, and other tools to make you faster and more efficient. Start learning it now.
Do you need qualifications to be a proofreader?
No, you don't need a degree or any special qualifications to be a proofreader. But you'll need to take a proofreading course to be a skilled proofreader. And studying English, journalism, or any humanities courses will make your skill more desirable: However, it's not necessary.
How do you become a certified proofreader?
You can become a certified proofreader by gaining writing and grammar experience. Or you can study English or take courses in journalism or technical writing to sharpen your proofreading skills further.
Then you'll enroll in proofreading classes to earn a certificate of completion. And you'll also have to learn editing and proofreading marks (style guides) to style content and documents based on some existing rules.
And after that, you'll contact the US Proofreader Certification Association to take their test and obtain your proofreader certification.
Is there a proofreading course?
Yes, there are lots of proofreading courses you can learn online to improve your proofreading skills. This article put together a list of the nine best proofreading courses to help you become a proofreader.
A proofreader does more than read people's texts for grammar errors and correct them.
A proofreader ensures that texts have the right cadence and impact so as to achieve their purpose.
This makes proofreading an in-demand skill. Learning a writing course can make you become a better proofreader. Also, you can learn to tell more impactful stories with these storytelling courses.
Best Free Udemy Courses with Certificates
Free Online Interior Design Courses
Best Free Online Dance Classes
Best Online Excel Courses & Classes
About Patrick
Patrick is a teacher and education enthusiast. He is passionate about online education and always looks for new and innovative ways to learn new skills. He writes about different online courses, career opportunities, and self-improvement with the goal to help others succeed in their journey
Reader Interactions
Leave a reply cancel reply.
Your email address will not be published. Required fields are marked *
Save my name, email, and website in this browser for the next time I comment.

Learn How To Edit Like A Pro With 2023's 7+ FREE Best Online Proofreading Courses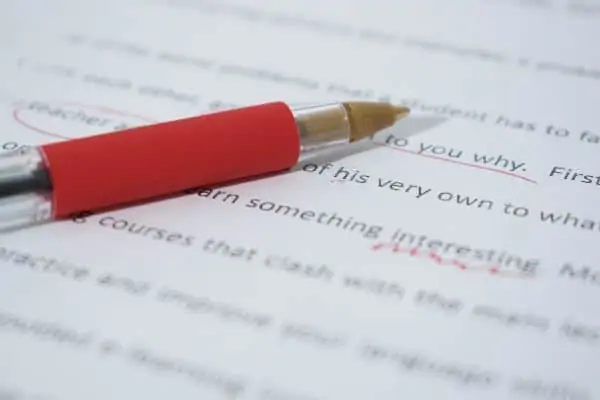 Working as a proofreader is a great way to find some part-time freelance work. But you want to make sure that you are delivering the quality that your clients are expecting!
Below are some of the best online proofreading courses that you can take in order to establish your skills and build good proofreading techniques and habits.
If you want to start a proofreading business and become a copyeditor, you can certainly benefit by honing your proofreading skills/copyediting to increase your overall abilities.
Take a look at this list of copyediting courses and see which of these awesome courses looks like the "write" fit for you!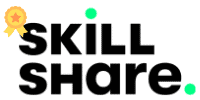 #1 Top Recommended Proofreading Course
Taught By Professional Editor & Proofreader
Covers Proofreading, Content Structure, Punctuation & More
Beginner Friendly Course
29,000+ Other Included Classes
1,000+ Students Enrolled
1-Month Free Trial
Activate Free Trial Now
Table of Contents
Top 9+ FREE Best Online Proofreading Courses & Certifications 2023
1. skillshare: writing editing masterclass (skillshare).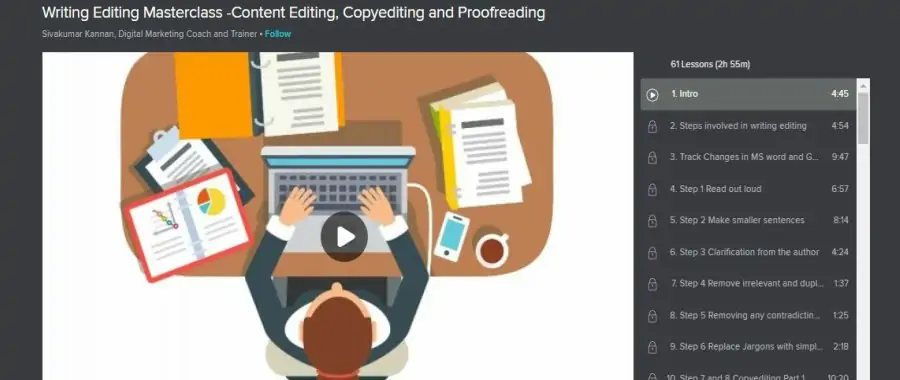 Up first on my list is a great all-around editing course with many modules that focus specifically on proofreading. On top of that, this free Skillshare course also dives deeper into the larger context of the editing process for copyediting and proofreading.
In this 3-hour-long course, you'll learn about the following proofreading topics: typos, proofreading strategies, spelling errors and homonyms, the comma, question marks and exclamation marks, colon and quotation marks, apostrophes, hyphens, and dashes, and parentheses.
Another great component of this training is that there is an optional final assignment that will test your skills and act as a great overview of what you have learned.
As this course is hosted on Skillshare, students get to take the classes at their own pace via the desktop portal or the smartphone app. Skillshare also offers a 1-month free trial , so there's no losing! Hands down one of the best online proofreading courses!
Can be accessed for free with the Skillshare free trial, making this a free course
Beginner friendly and suitable for all levels of freelance proofreaders
Good overview of fundamentals of the editing process in general for English grammar
Low time commitment
Activate FREE Skillshare Trial
2. Editing and Proofreading Made Simple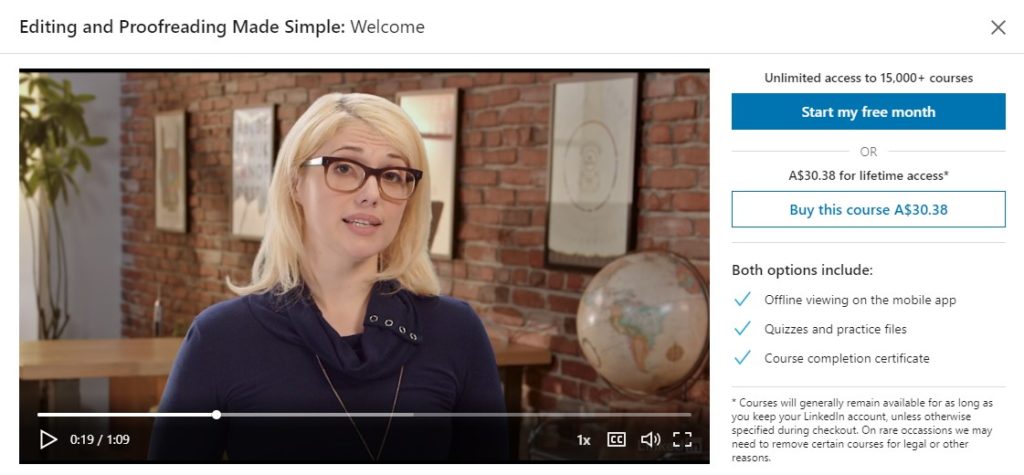 For beginners looking to quickly improve their proofreading skills, Erin Rickard 's LinkedIn Learning course is a great place to start. As a longtime freelance copywriter, she's well-versed in what it takes to effectively communicate; as a professor, she's adept in connecting with her students and helping them improve their craft.
This efficient course packs a lot into 40 minutes. You'll learn how to develop personalized templates, tools, and tactics necessary for effective editing including checking content, spelling, and grammar as well as the proper use of formatting. You'll practice applying these skills and spotting errors across presentations, emails, and website articles.
This course is on LinkedIn Learning, a subscription platform that gives you access to a full catalog. So for one price, you can take this course as well as other highly-rated related courses: Grammar Foundations , Business Writing Principles , Social Media Marketing Foundations , and Writing Emails People Want To Read .
There's even a 1-month free trial. Even better, you earn a certificate for each course that appears on your LinkedIn profile and helps you rank higher in jobs searches.
102,406 students have taken this course
40 minutes of videos across 3 chapters
Continuing Education Units available
Certificate of completion appears on your LinkedIn profile
30-day free trial gets you access to full 15,000 course catalog
3. Proofreading Your Own Work
Next up is a proofreading course from Heather E. Saunders , owner of Just the Write Type Editing. She's been called on to edit everything from medical journals to fiction novels, so her techniques are timeliness and universal.
What I love about this course is how practical her advice is. She'll teach you how to come back to your own writing with the fresh eyes necessary to catch even your most common and easily overlooked mistakes. And while it may seem simple to read it aloud or take a break, applying her proofreading tricks can be the difference between a great submission that gets published or an embarrassment that gets set aside.
Once you've completed this class you'll know the common proofreading mistakes, your personal writing blind spots, how to create an ideal environment for editing, and how to fact check efficiently.
This course is available on CreativeLive, which frequently runs sales that put each course below $10. Even better, they have an all-access Creator Pass to 2000+ courses starting at $13/month. While they don't technically have a free trial, they do have a 7-day refund window.
GET 20% OFF THE CREATOR PASS WITH CODE CREATIVELIVE20 THRU 10/31!
7,600 students have taken this course
100% of students recommend it
8 videos running just over 1 hour
Lifetime access via desktop or mobile
Satisfaction guarantee
4. The Writer's Toolkit: 6 Steps to a Successful Writing Habit (Skillshare)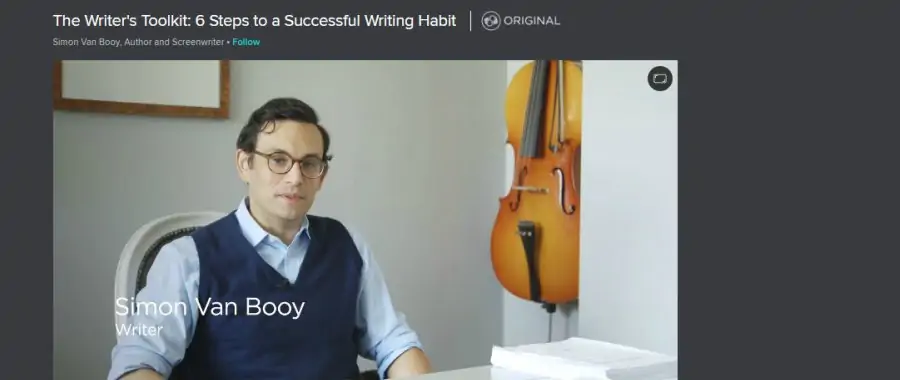 Hopefully, if you like proofreading, you like to read. And hopefully, if you like to read, you also like to write! Being a strong writer can help you to be a stronger proofreader. You get an eye for what good writing looks like and what makes sense on paper.
This course will help you to foster a healthy writing habit . By following the six steps laid out by award-winning author Simon Van Booy you will be able to increase the amount that you write and your level of writing ability.
He will discuss each of the steps in detail in this 38-minute-long course. The steps include making your own space, finding your medium, reading inspiring works, setting the conditions, sticking to a routine, and sketching to stay inspired.
This Skillshare course will also give you the possibility to view other students' projects and to submit your own project to the course webpage. Looking at what other people have done can inspire you and help to spark your creativity.
This course is for anyone who wants to learn how to be a better writer, beginners included. All you need is an open mind and a blank screen or notebook that you can fill with your own wonderful words!
Lots of student projects to view for inspiration
Very popular! 14,255 students
Designed for students of all levels
5. Udemy: Proofreading Power Basics (Udemy)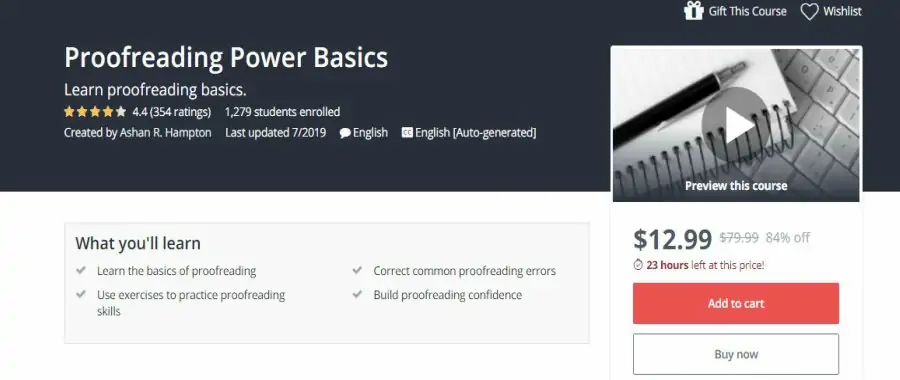 Up next on my list is great course hosted on Udemy, which is all about teaching the tricks of the trade and give students a new confidence in their proofreading skills. This course is also aimed towards beginners, but knowing intermediate grammar and writing skills will be extremely beneficial.
Taught by English professor Ashan Hampton , he provides students with helpful assessments, exercises, and quizzes that will keep students learning experience productive and keep them on the right track.
While the course is brief (1 hour long), it is jam-packed with information! Over the course of 23 video lessons, students will learn about topics like proofreader expectations, proofreading tips, strategies, marking, proofing for capitalization and numbers, and proofreader error hotspots.
Overall, this is a fantastic course that caters to those of all experience levels!
High 4.3-star rating
Popular course – 1,271 students!
Includes a module on proofreading marks
Lifetime access to course materials
10 downloadable resources + 9 articles
Certificate of completion
Visit Udemy.com
6. Udemy: How to Find & Correct Writing Errors: the Proofreading Guide (Udemy)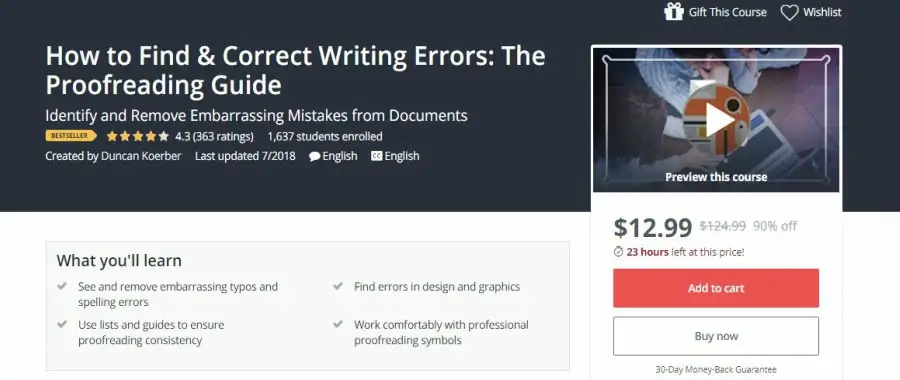 Moving on is another Udemy course taught by University professor Duncan Koerber. While the course is brief, coming in at only 50 minutes, the 19 video lessons are filled with a wealth of knowledge!
In this course, students learn about good habits for proofreading, practical proofreading tips, professional proofreading symbols, using lists and guides in the proofreading process, tips for proofreading the format, design, and graphics of a document.
Professor Koerber will also teach students about important final tasks that people forget to do when proofreading. The resources and techniques students will gain from this course truly make it one of the very best online proofreading courses.
Popular! 1,631 students
Suitable for all levels
7. The Publishing Training Centre: What is Proofreading? (Publishing Training Center)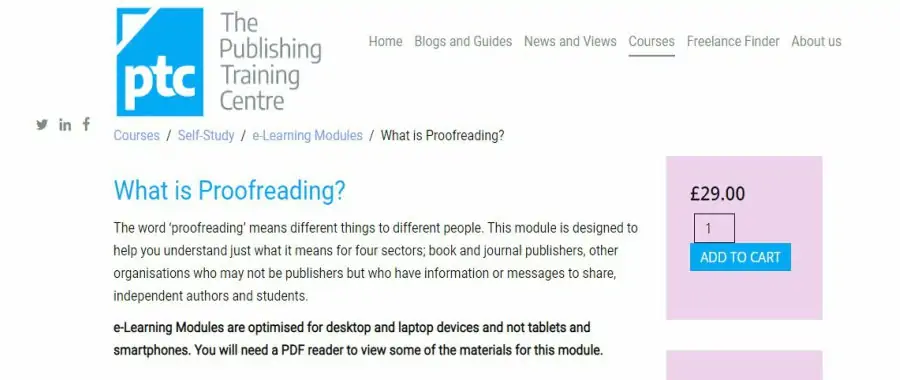 Are you new to editing and looking to find out if proofreading is something you might be good at? Then this entry-level course will prepare you for what you need to do as a proofreader, and give you the chance to test your skills to see if you have what it takes.
In this class, students learn how proofreading is applied in four different sectors: book and journal publishers, other organizations that have information or messages to share, independent authors, and students.
Divided into two sections, the first section will provide students with information on proofreading. The second section involves a practical exercise that will help you gauge your proofreading abilities.
After completing this course, students should have a strong sense of their skill level and an idea of what steps you should take next in order to keep progressing as a proofreader. Or you can pair this with an online journalism course and start writing for one of the millions of online publications.
One of the most extensive courses on this list: about 5-7 hours of course material
8 months of access to the course material
Course certificate awarded upon completion of the course
Suitable for beginners
Visit Publishingtrainingcentre.com
8. Udemy: Kickstart a Freelance Editor and Proofreader Career on Upwork (Udemy)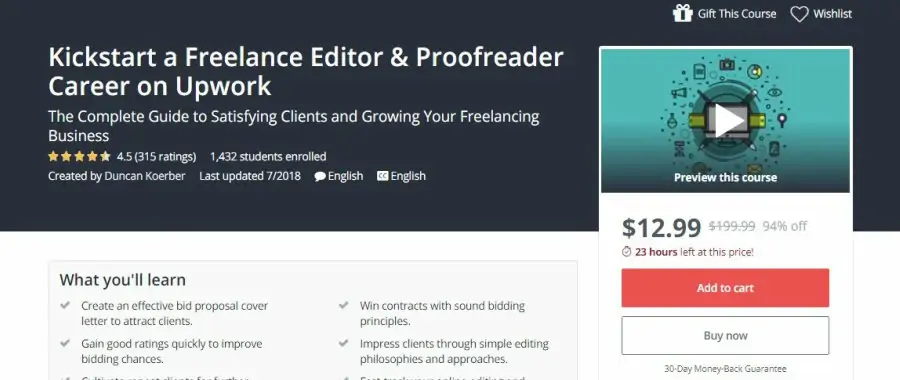 If you want to work as a proofreader, chances are your first paid jobs might be on a freelance basis. It's not always easy to find good jobs and many people will try to underpay you or even avoid paying you at all.
This course walks you through how to use the Upwork platform to find work as a proofreader. And to ensure that you get paid for your effort! Using Upwork might not seem like rocket science but there is a bit more to it than meets the eye.
Professor Duncan Koerber will share some great insight into this two-hour-long course. He covers topics such as getting started on Upwork; bidding for jobs; ratings and repeat clients; macro-level tips for doing a great job; and some practical concerns for an online editor or proofreader.
Throughout 25 lessons you will gain valuable knowledge that can help you to succeed as a freelancer. This course is for all levels and all you need to get started is Microsoft Word software and a keen eye that's ready to spot the best new job! You can also take your skills on the road and get a digital nomad job that will allow you to work from anywhere in the world!
This is easily one of the best online proofreading courses available!
Very high 4.5-star rating
Popular course! 1,430 students
Lifetime access to course material
9. Skillshare: Proofreading Your Articles: Tools (Skillshare)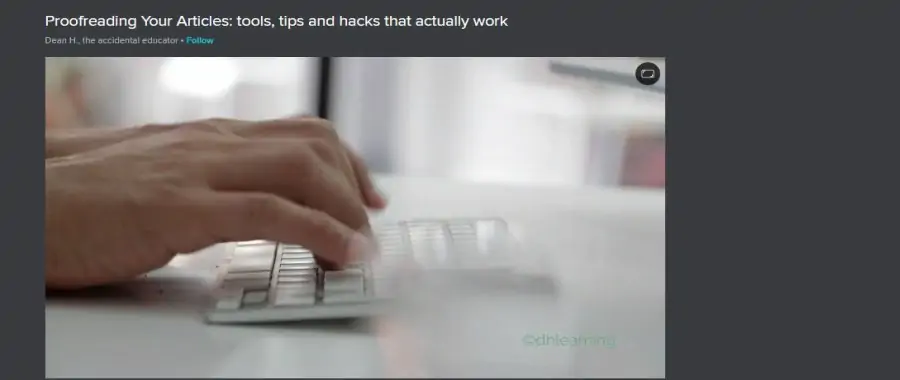 There are lots and lots of tools available that can help you to be a great proofreader. This Skillshare course will teach you some excellent tips and hacks that will make your proofreading process quicker and more accurate. This is a good course to take if you are just starting out as a proofreader.
In this course, you'll cover topics such as punctuation, word tips, and proofreading hacks. But the main focus of the course is how to use online grammar checkers like Grammarly , ProWritingAid, and other free auto-proofreaders to check your work.
These grammar checkers will basically do your proofreading for you. However, some (like Grammarly) aren't free so ideally, you can learn to proofread without relying on them. But it can be a good idea to use them to check your work while you are first starting out.
Nothing makes you lose clients faster than handing in an assignment filled with mistakes. This course will help you figure out how you can use online grammar checkers to improve your own skills. But you should never discount the effectiveness of good old fashioned paper and (red) pen!
If you want to learn more, you can read my comprehensive review of Skillshare .
Low time commitment: 48 minutes
Possible to access this course for free using a Skillshare free trial
Positive student reviews – the course met or exceeded student expectations
Links to 2 helpful articles included with course content
Final Thoughts
Hopefully, this guide on the best online proofreading courses helps you to better your skills or even land that next job! For more upskilling, you can see our guide on other online classes and training here .
Or if after reading this, you'd rather just hire a proofreader for your project or website, I've had great success with Fiverr . Check out the profiles below for pros who can start today!
My name is Lewis Keegan and I am the writer and editor of SkillScouter.com. I'm extremely passionate about online education and what it can do for those to better their lives. I spend most of my time blogging, hiking, and drinking coffee. I also have a Bachelor's Degree in Education and Teaching.
Alison's New App is now available on iOS and Android! Download Now
Why Alison LMS
Certifications
Course Types
All diploma courses, all certificate courses, learn english, course categories, personal development, sales & marketing, engineering & construction, teaching & academics, network security, programming, information systems, engineering, data science, administration, business management, computer networking, cryptocurrency, data security, small business, mental health, food safety, pharmacology, health and fitness, physical therapy, physiotherapy, substance abuse, english language, spanish language, german language, irish language, french language, chinese language, swedish language, japanese language, business english, english conversation, english for stem, english literature, english pronunciation, english vocabulary, english writing, human resources, supply chain management, customer service, manufacturing, health and safety, quality management, hospitality, communication skills, productivity, supervision, health and safety, project management, photography, positive psychology, stress management, time management, entrepreneurship, digital marketing, advertising, content marketing, market research, marketing strategy, presentation skills, product marketing, social media, risk management, construction, electrical engineering, automotive engineering, renewable energy, mathematics, adult education, architecture, classroom management, climate change, educational psychology, human anatomy, music theory, writing skills, explore career categories, health science 137 careers, finance 45 careers, information technology 40 careers, education and training 55 careers, business management and administration 53 careers, marketing, sales, and service 41 careers, agriculture, food, and natural resources 46 careers, hospitality and tourism 16 careers, science, technology, engineering, and mathematics 107 careers, architecture and construction 33 careers, government and public administration 14 careers, law, public safety, corrections, and security 69 careers, manufacturing 12 careers, transportation, distribution, and logistics 33 careers, human services 66 careers, arts, audio/video technology, and communications 97 careers, claim your certificates, discover careers, workplace personality assessment, mental health assessment, resumé builder, alison blog, alison for business, get alison premium, download the alison app.
Explore Course Categories
Do you represent a business or organization that would like to train and upskill their employees?
If yes, check out Alison's Free Learning Management System here!
Become an Alison Affiliate in one click, and start earning money by sharing any page on the Alison website.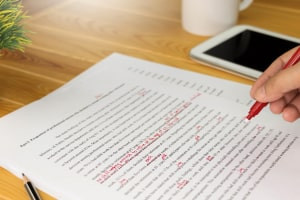 Basics of Proofreading
This free online course includes:.
Hours of Learning
CPD Accreditation
Final Assessment
Rate This Course & Get Better Recommendations!
Thanks for your review, what you will learn in this free course.
Do you want to learn how to write copy (text) that is both faultless and interesting? In this proofreading course, we explain how to avoid embarrassing typos and grammatical problems in your writing and provide insider tips and trade secrets you can use to improve text and gain an advantage over the competition. We examine the information and skills required to proofread digital and printed/hardcopy text before publication.
The course explains how to check writing for typos and grammatical problems, verify the information and enhance readability. We provide you with the tools and skills necessary to become a professional proofreader (or copyeditor) by helping you improve your writing, proofing and editing skills. This newfound ability allows you to revise and edit material efficiently and consistently.
Proofreading and copyediting practices can also be used to improve your general mastery of English, which in turn boosts your confidence and ability to write content of any form for any medium, including magazines, books, business letters, scripts and more. Writing clearly and accurately is a vital communication skill you can employ in almost any context so the skills gained in this course can boost your career prospects in any sector. Sign up to improve your ability to write and edit text and learn the many insider tricks that make proofreaders the last line of defence against written errors.
All Alison courses are free to enrol study and complete. To successfully complete this course and become an Alison Graduate, you need to achieve 80% or higher in each course assessment. Once you have completed this course, you have the option to acquire an official Diploma, which is a great way to share your achievement with the world.
Your Alison is:
Ideal for sharing with potential employers
Include it in your CV, professional social media profiles and job applications.
An indication of your commitment to continuously learn, upskill & achieve high results.
An incentive for you to continue empowering yourself through lifelong learning.
Alison offers 3 types of Diplomas for completed Diploma courses:
Digital : a downloadable in PDF format immediately available to you when you complete your purchase.
: a physical version of your officially branded and security-marked , posted to you with FREE shipping.
Framed : a physical version of your officially branded and security marked in a stylish frame, posted to you with FREE shipping.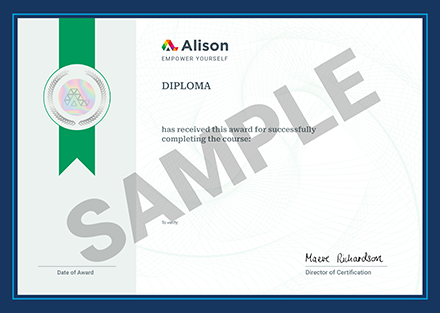 All are available to purchase through the Alison Shop . For more information on purchasing Alison , please visit our FAQs . If you decide not to purchase your Alison , you can still demonstrate your achievement by sharing your Learner Record or Learner Achievement Verification, both of which are accessible from your Dashboard . For more details on our pricing, please visit our Pricing Page
Knowledge & Skills You Will Learn
Complete this cpd accredited course & get your certificate , certify your skills, stand out from the crowd, advance in your career.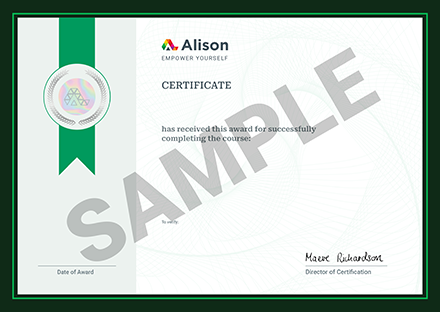 Learner Reviews & Feedback For Basics of Proofreading
Explore careers related to this course, about your alison course publisher, - alison stats, more free online courses by this publisher, learners who took this course also enrolled in, explore subjects related to this course.
What will you learn today? Find out, with Alison.
Don't have an Alison account? Sign Up
Keep me logged in
Join the World's Largest Free Learning Community
Already have an Alison account? Log In
This is the name that will appear on your Certification
I agree to the Terms and Conditions
Turn you expertise into online courses for learners across the globe.
Don't have a Publisher account? Sign Up
Please enter you email address and we will mail you a link to reset your password.
5 Best FREE Proofreading Courses Online with Certificate (2023)
Human Err a lot. It is something we are very good at:-). Writers are no exception to this rule. Hence, proofreading is important to ensure your content is factually, grammatically, logically, and technically correct. Whether you publish online or print some material, you need to ensure that you are delivering the quality that your clients are expecting.
With several Proofreading Courses readily accessible, learners find it difficult to select the best course to suit their needs.
Following is a handpicked list of the Top Online Proof Reading Courses & Certifications to gather knowledge about this subject. The list contains both open source (free) and commercial (paid) courses.
Best Online Proofreading Courses: Learn Copy Editing Free
1) online proofreading classes (skillshare).
Skillshare is a free online learning portal that offers many online proofreading classes. The course is designed for real-life usage. This online proofreading and editing course helps you achieve maximum proofreading accuracy.
Key Features:
You can take this copy editing course from wherever you want.
Tests and quizzes help you to remember your lessons and learning.
You will get a course completion certificate to showcase your achievements.
Key Courses:
Writing Editing Masterclass -Content Editing, Copyediting, and Proofreading.
Helps you to find Correct Writing Errors: The Proofreading Guide.
Create Pictures in Your Writing with Strong Nouns.
Master Books Proofreading Skills, Punctuation, and Copyediting.
Original Writer and Avoid Cliches.
Enroll Now >>
2) Kickstart a Freelance Editor & Proofreader Career on Upwork (Udemy)
Specs: Rating: 4.4 | Duration: 2 hours on-demand video | Pricing: $24.99 | Certificate on Completion: Yes
Kickstart A Freelance editor & Proofread career on Upwork. It is an online learning course that discusses how to create a cover letter, bidding principles, and how much to bid to win job contracts in Upwork.
This copy editing course also covers insights, including the philosophy of editing that helps you preserve clients' ideas and meanings and remove troubling "errors" from their writing. This Online Proofreading course offers more approaches and tips for editing and proofreading that may increase your client's satisfaction.
Key topics:
How you can create an effective bid proposal cover letter to attract clients.
Learn how to win Upwork contracts.
How you will get good ratings to improve your bidding chances.
How you can speed up your online editing and proofreading career.
2 hours on-demand video
Full lifetime access
Access on mobile and TV
3) Proofreading Power Basics (Udemy)
Specs: Rating: 4.3 | Duration: 1.5 hours on-demand video | Pricing: $24.99 | Certificate on Completion: Yes | Level: Intermediate
Proofreading Power Basics is an online course that offers practical application with hands-on exercises and quizzes to learn advanced proofreading skills.
This copy editing course introduces proofreading fundamentals for people who want to enhance their writing skills. This professional course also helps to develop an extra skill for people, like freelance writers and editors who want to expand their services.
An American English instructor taught this online learning class who focuses on American grammar, American spelling. To enroll in this copy editing class, you must have some intermediate grammar skills to complete this online proofreading and editing course. At the end of this copy editing course, you will be a fairly good writer to catch mistakes.
12 downloadable resources
1 practice test
Learn the basics of proofreading.
How to correct common proofreading errors.
Use exercises to practice proofreading skills.
Build proofreading confidence.
Breaking into freelance proofreading.
4) How to Find & Correct Writing Errors: The Proofreading Guide (Udemy)
Specs: Rating: 4.4 | Duration: 1-hour on-demand video | Pricing: $24.99 | Certificate on Completion: Yes | Level: Beginner | Prerequisite: Good command over the English language.
Writers often forget the importance of proofreading. This Course, "How to Find & Correct Writing Errors," is designed for professional writers and editors of any genre who want to develop their proofreading skills.
This online proofreading and copy editing course explain how you can have the correct mindset to catch these errors. This course also provides unique techniques for making your proofreading work easier and more effective. This free online proofreading course is designed for anyone who wants to find and remove writing errors from documents.
How to remove typos and spelling errors
Learn about finding errors in design and graphics
Helps you to ensure proofreading consistency
How to work with professional proofreading symbols
How you can develop the mindset to catch common and repetitive errors
Learn some unique techniques to proofread easily
5) Udemy Proofreading Courses (Udemy)
Specs: Rating: 4.5 | Duration: Self-paced
Udemy Proofreading is an online course that helps you learn from business, design, writing, editing, marketing courses, etc.
You can develop new skills by achieving new goals and by learning from the extensive library of various courses created by expert instructors to teach various subjects available in Udemy.
This online course offers various types of online proofreading and editing courses that can be viewed on all devices connected to the Internet. You do not need any prequalification to take any of these online free copy editing courses.
How to find vocabulary, typography, punctuation, and grammatical errors in your document.
Learn the essential parts of proofreading and the basic techniques of proofreading.
How to learn the importance of style and consistency and the difference between editing and proofreading.
You will earn a course completion certificate at the end of the course to showcase your skills.
How to Find & Correct Writing Errors?
Proofreading Power Basics
The Complete Proofreading Course: Editing and Proofreading
Editing and Proofreading Course: Proofread Errors Like a Pro
Proofreading: A MUST for Newbie Writers
Basic of Proofreading
Practical Tips on Proofreading Effectively.
6) Writing for Young Readers: Opening the Treasure Chest (Coursera)
Specs: Rating: 4.7 | Duration: Approx. 13 hours to complete | Pricing: Free | Certificate on Completion: Yes
Writing for Young Reader is an online proofreading course for curious students and aspiring authors who have a passion for writing content.
This free online proofreading course helps you to enhance your proofreading skill with a combination of video lectures, peer reviews, and guest appearances from many world-renowned authors.
At the end of this online free copy editing course, you will have ten to twelve extracts of writing which helps you to develop your portfolio.
Your Writing Identity
Genre, Form, and Audience
Editing and Proofreading
100% online
Flexible Learning Plan
Approx. 13 hours to complete
Languages: English, Arabic, French, etc
Other Useful Programming Resources you may like to explore
Best FREE Udemy Courses (100% Off Coupon)
60 Best FREE Online Courses with Certificates
25+ Best Free Online Education Sites
200 Best FREE Coursera Courses with Certificates
160 Best Udacity Free Online Courses
65+ BEST Udemy Courses Online
30 Best FREE edX Courses with Certificates
35 Best LinkedIn Learning Courses with Certifications
30 BEST Online Coding Bootcamps
30 BEST Online Coding Courses to Learn Code for Free/Paid
❓ What will you learn in these proofreading classes online?
Here are some important things to learn from proofread classes online:
It provides you all the basic skills which are possibly needed for proofreading.
You will be aware of the step-by-step instructions to copyedit or proofread your text.
Provides all the essential tips that help you to become a professional copyeditor or a proofreader with minimum practice.
You will have the right knowledge of applying your newly acquired skills.
It helps you with the tips to copyedit and proofread various types of writing, like blogs, articles, and fiction.
Helps you learn how you get the right skill to start your own copyediting and proofreading business.
Practice exercises will give you an idea of implementing your new skills.
⚡ Who should take up this proofreading training online?
All the above-proof reading courses are designed for everyone, irrespective of their background, education, and experience, so if you have copyediting and proofreading skills, then these courses will certainly help you to enhance your written communications.
🏅 How do you become a certified Proofreader?
You can become a certified proofreader by gaining experience in writing and grammar.
You can also complete a degree with a master's in the English language.
Take journalism courses, including copy editing and online editing.
You can also learn from the wide range of available online free copy editing courses.
🚀 What are things to look for when proofreading?
Professional proofreaders look at the following things: typographical errors like grammatical mistakes, run-on sentences, punctuation marks, hard-to-read sentences, spelling mistakes, comma usage and splices, capitalization, tenses, structure, readability, and appropriateness for the audience.
❗ Do I get a Printable Certificate?
Yes, you will get a printable certificate in many courses. Some course providers will ship a hard copy of the certificate to your desired address.
💻 What if I miss a class?
All the classes are prerecorded and can be replayed later.
👉 How can I ask my doubts or questions?
Most courses have a forum that allows you to raise questions that are frequently answered by course authors.
Free Online Proofreading Tool
Use Writer's free online editor to proofread your writing for errors in style, word choice, tone, grammar, spelling, and more.
Enter your English text here
You've reached the limit of 2K words. To check more content, sign up and try Writer for free .
Checking your text...
Issues detected in your text will be shown here.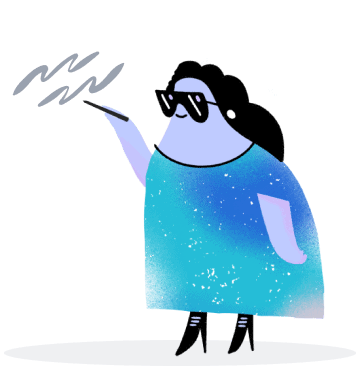 Get more edits for this text and all of your writing
Write like a pro with automated proofreading software
Use Writer to check grammar, spelling, vocabulary, clarity, punctuation, and other critical writing mistakes. Our advanced AI-powered writing assistant thoroughly proofreads your text to make sure your content is well-written, error-free, and uses correct punctuation marks. Writer's online proofreading checker is the top writing tool for students, teachers, professionals, companies, and writers.
The free proofreading tool trusted by leading brands

Go beyond spellcheck
Be sure your copy is free of common and not-so-common English grammar errors.
Perfect punctuation
Em-dashes are not scary, but a missing comma is. Nail both with Writer.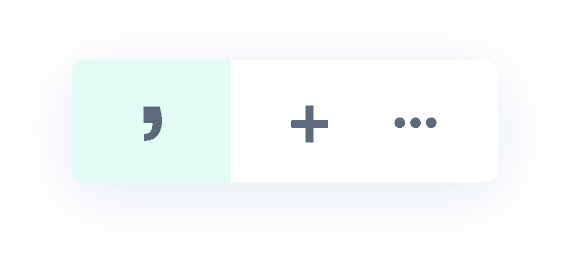 Tone, voice, and style
Writer was built for writing at work, where writing clearly and concisely is key. Proofread everything with Writer.
Word choice and terminology
Whether you're trying to connect with your audience or follow guidelines at work, always choose the right word with Writer.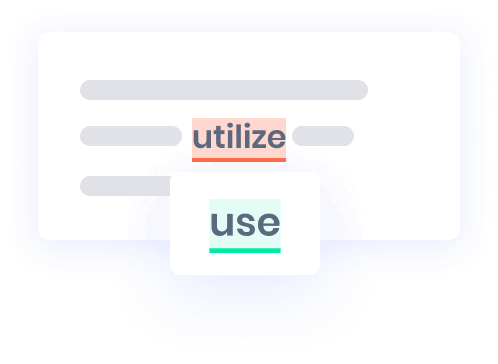 Frequently asked questions
Do you know when to use lay vs. lie? The difference between the words farther and further? How about em dashes vs. hyphens? If you're unsure how to answer these questions, Writer is the perfect AI writing assistant for you.
Writer uses artificial intelligence to act as your personal instant online proofreader. Our proofreading tool thoroughly scans your text to make sure you're using correct punctuation, including dashes, commas, and quotations. Writer also makes sure your words are spelled correctly and that you're using proper grammar. Writer's proprietary AI ensures that your writing uses consistent punctuation and sentence structure.
Writer uses techniques from artificial intelligence, such as deep learning. Deep learning systems start out with the capacity to learn, and then are trained to recognize patterns by being shown many examples. For example, we teach the Writer deep learning grammar error correction system to correct subject/verb agreement by showing it many examples of subjects and verbs. We might show it "Writer's AI writing assistant helps everyone at your company write with the same style, terminology, and brand voice" and tell the model that this is a good sentence. Then, we would change the verb "write" to the incorrect "writes". As in, "Writer's AI writing assistant helps everyone at your company writes with the same style, terminology, and brand voice" and tell the model that this is a bad sentence. Writes should be write. We do this millions and millions of times, and the model learns. It doesn't just memorize examples, but gets a "feel" for things. And at Writer, we are very careful about the training data we feed our model, because good data helps the model generalize well.
You know what they say: Every writer needs an editor. Even the best writers need proofreaders. Whether you're a professional writer or a novice, it's critical to proofread your writing before you consider it "final."
Well-written content is more important than ever before. In today's world, quality writing often makes the difference between getting the top grade, the best performance review, or the most-read website content.
Writer's proofreading checker helps you get ahead in work, school, and life by ensuring that you're communicating effectively. Using incorrect punctuation could cause your reader to become confused or worse yet, frown upon your writing. With the Writer proofreading tool, you can be confident that your writing uses correct grammar, spelling, and punctuation.
With so many students, schools, and companies using Google Docs to create reports and documents, we developed Writer's technology with Google Docs top of mind. Sign up for a free trial of Writer and install the Google Docs add-on, making it super easy to proofread right in the Google Doc.
Want to proofread a DOCX file? There's even a Microsoft Word plugin available as part of the Writer trial.
Thousands of people use Writer's proofreading checker regularly to give them peace of mind. Professional writers, business leaders, students, and teachers rely on Writer's proprietary proofreading AI technology to correct writing mistakes in reports, papers, essays, and important projects.
Works everywhere you write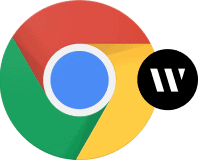 What does your online proofreader do?
Our free online proofreading tool makes sure your text is clear, consistent, and good. We automatically catch everything from typos to nuanced grammatical errors and vocabulary improvements. This is the proofreading help you need!
Proofreading: everything you need to know. Find out exactly what proofreading entails in our modern world.

Does Writer have an automated proofing app?
Yes! When you sign up for Writer, you'll get access to a powerful and easy-to-use web app and extensions that check your writing in real-time for punctuation, tone, writing style, plagiarism, formality, readability, and more.
Get the Chrome extension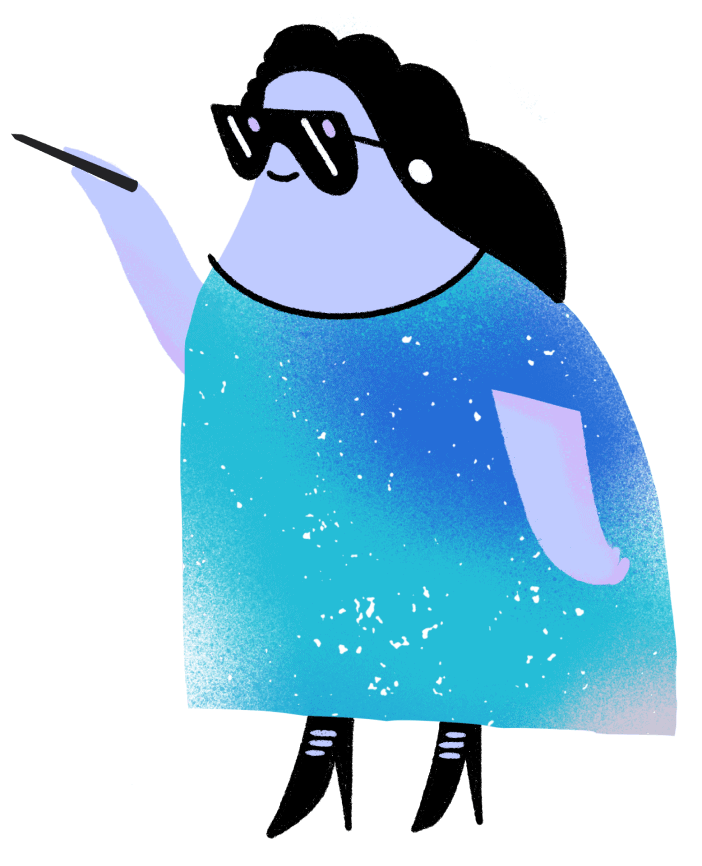 Does Writer understand context?
Yep. Thanks to powerful AI, we understand commonly confused words and phrases and can automatically suggest better alternatives — grammatically as well as stylistically. Your writing is clearer, bolder, and error-free with Writer.
Who is Writer for?
Writer is great for anyone who needs writing that is proofed 100% of the time. Our tools are trusted by copywriters, UX writers, marketers, product teams, and more. More proofreaders use Writer than any other AI writing assistant.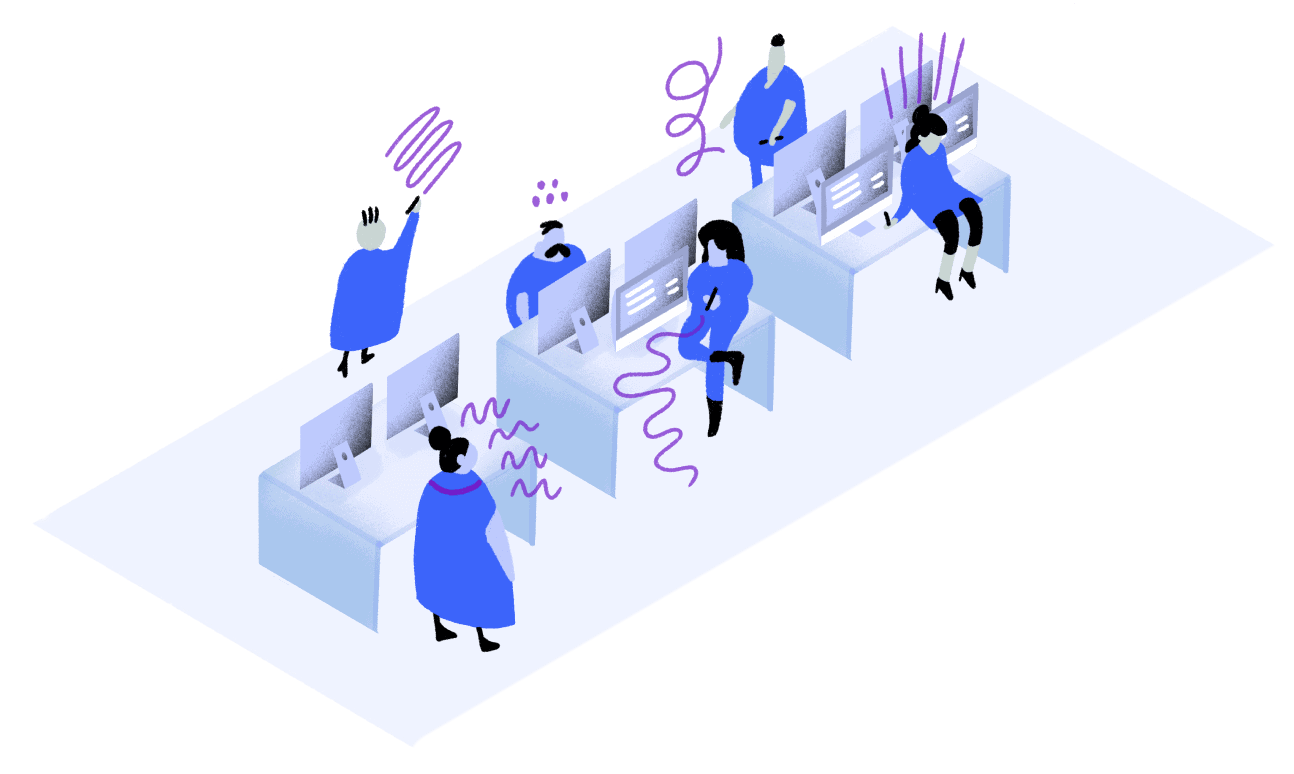 Take Writer with you everywhere you write.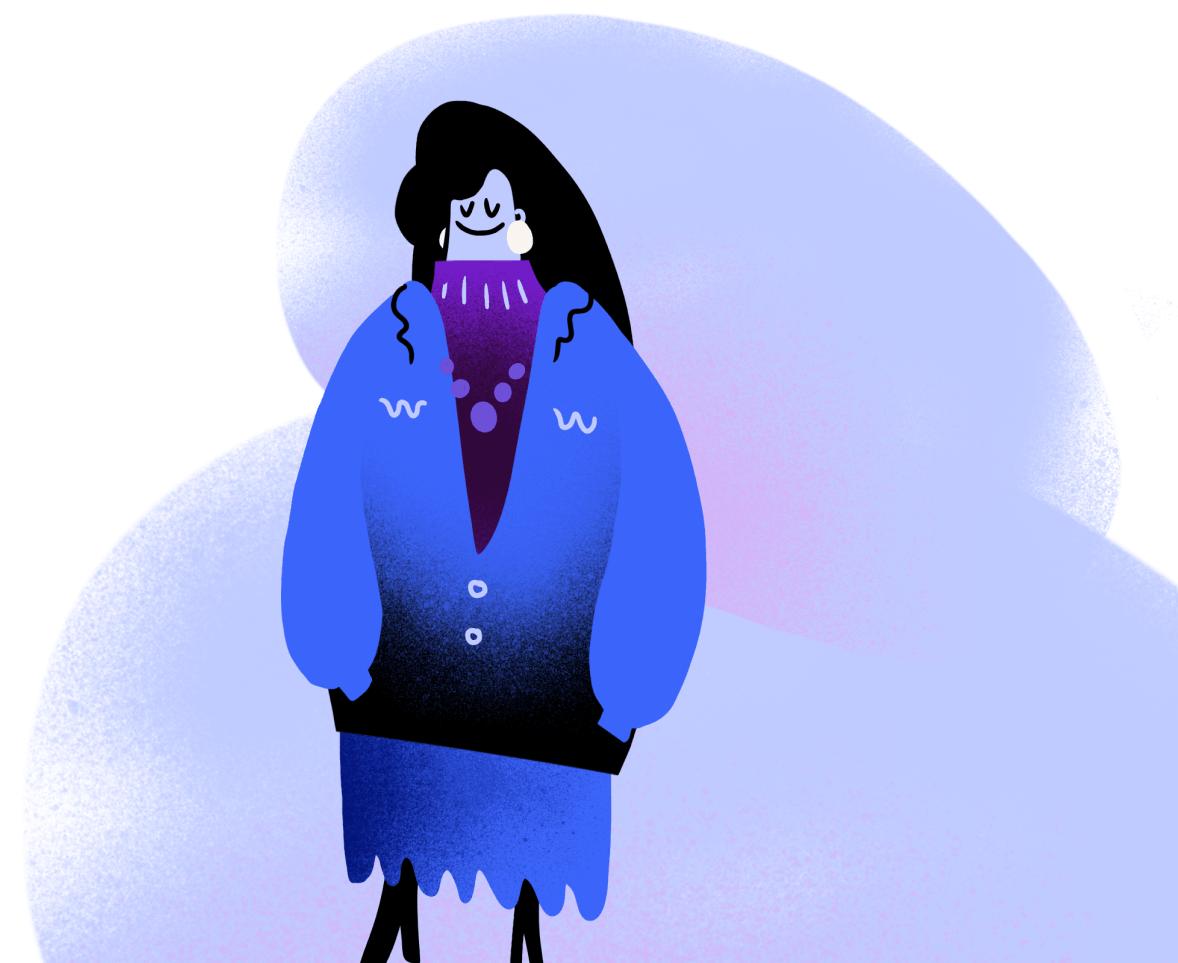 Free Editorial Training
Learn the art of proofreading and editing.
Whether you are just discovering proofreading and editing, or you're ready to take the next step, choose below for our free training classes.
Proofreading 101 An Introductory Course
Free proofreading and copyediting masterclass, line editing 101 an introductory course, get free resources below, winning with words ebook, proofreading resources pack, digital marketing checklist, become an edit republic insider.
We respect your privacy and promise to keep your email safe
Our Mission
Success Stories
Masterclass
Proofreading Workbooks
Free Training
Facebook Group
Privacy Policy
Terms and Conditions
© 2023 Edit Republic Inc.
FREE TRAINING
SUCCESS STORIES
PROGRAM LOGIN
PROOFREADING 101
New members: get your first 7 days of Skillshare Premium for free! Click here to redeem
All Classes
Creative Writing
Film & Video
Graphic Design
Illustration
Photography
UI/UX Design
Web Development
Business Analytics
Freelance & Entrepreneurship
Leadership & Management
Productivity
Online Classes
Find what fascinates you as you explore these online classes.
Related Skills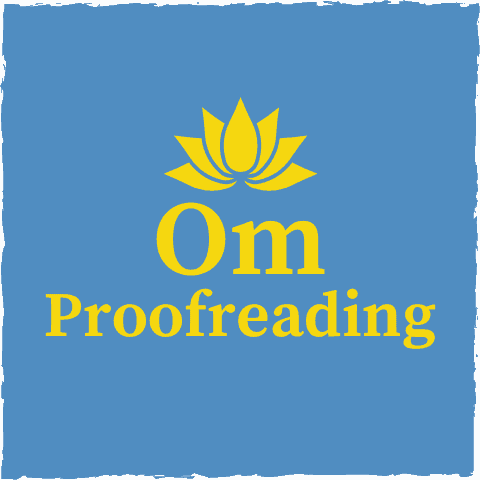 7 Best Free Proofreading Courses (+ Low-Cost Options)
Outgoing links in this post may be affiliate links in which this site receives a portion of sales (at no extra cost to you). Thank you for your support!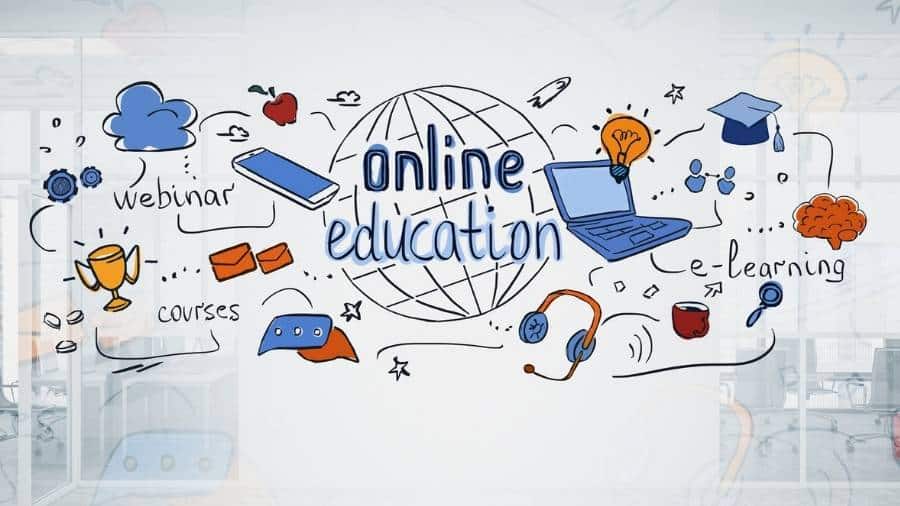 As a trained proofreader who works in the field, I can tell you about the best free proofreading courses on the market. We'll explore low-cost options too. I'll let you know who would benefit from these classes and who may want to avoid them.
We'll also see which ones give you a certificate of completion for finishing the class or passing the final assessment.
Finally, I'll tell you my number one pick and why I chose it!
Table of Contents
What to Know about Free Proofreading Courses
Before we begin, please know that free and low-cost classes aren't suitable for providing adequate training for aspiring proofreaders.
Although you can become a proofreader in a fraction of the time required to get a college degree, you'll still need adequate training and practice.
Competition exists in every industry, and the proofreading industry is no exception.
It's illogical to think that a free or inexpensive course lasting a matter of hours could be comprehensive enough to prepare you to earn the rates that professional proofreaders get paid .
If you have any doubts about this, I encourage you to ask successful proofreaders for their opinion.
We'll look at an industry expert's opinion on this matter after we go through the list of courses.
If you're certain you want to become a professional proofreader, don't worry. I can still help you. 😊
Just go to the FAQ at the end of this article. You'll get all the info you need to take your next step.
Who Should Take a Free (or Low-Cost) Proofreading Class?
people who are unsure whether being a proofreader is a good fit for them
proofreaders wishing to brush up on their skills or get additional training
folks wanting to improve their proofreading skills for job-related purposes
students wishing to boost their proofreading proficiency to earn better grades
people who'd like to volunteer as proofreaders
Best Free Proofreading Courses (+ Low-Cost Options)
It's important to note that the 7-day free trial on Udemy does not include access to all courses.
At the time of writing, only the Proofread Like a Pro class (mentioned in the upcoming table) is available with the free trial. This could change, so be sure to check which classes are currently available with Udemy's free trial before signing up for it.
Furthermore, the free trial is not available to all students.
"The free trial option is not available in certain jurisdictions, and as a result, not all learners will have access to the free trial option." – Udemy
Finally, Udemy subscriptions are not currently available to students everywhere.
" Please note: Currently, Udemy subscriptions are not available for all learners at this time. But, rest assured, we are working hard to make our subscriptions available to more learners moving forward! " – Udemy
You'll need to check your "Subscription's page" on Udemy's website to determine if you're eligible for a free trial, how long the trial lasts, and how much your potential subscription will cost.
Please note that ratings and prices are subject to change. I've included links to all the courses so you can see the most up-to-date information.
Do You Earn a Certificate of Completion in These Courses?
Let's see which providers offer certificates with their respective courses.
Before we delve into the details of each class, let's see how I decided which courses to include in this article, how the course list is organized, and how much it costs to subscribe to the platforms where these classes are hosted.
How I Determined Which Classes Are Best
I found the top courses by searching the websites mentioned in Verywell Family's 2022 list of best online learning platforms .
Here are the seven platforms that made the list:
Courses Taken from the Best Online Learning Platforms
Udemy and Skillshare are the only two platforms on the list that provide proofreading courses. So all the classes recommended in this post (except one) come from these two websites.
Coursera was considered the best overall learning platform, but they don't have any courses specific to proofreading.
If you want to learn about grammar, punctuation, editing, or writing, I encourage you to check out Coursera .
I was impressed with what they offer and glad to see they provide financial aid to students who need it.
A Course Taken from the First Page of Google Search Results
I also checked the first few pages of Google after searching for "free proofreading courses." I found a proofreading class provided by Alison on the first page.
Udemy and Skillshare are relatively well-known sites, but many (including me) have never heard of Alison.
I took the Alison course to see if it deserved a spot in this article.
I liked it, and I've included it as #5 on the list we'll soon see.
Criteria for Courses in This Post
I came up with specific criteria for evaluating the courses I researched. To make the list, classes needed to meet the following requirements at the time of writing:
a high/excellent rating (4.3 or above for Udemy courses)
ratings from a minimum of 300 students
at least one hour of video content
My Pick for the Best Free Proofreading Course
My choice for the best free proofreading class is Proofread Like a Pro.
It's numero uno on my list for the following reasons:
The instructor has a wealth of relevant experience and expertise.
The teacher won Udemy's 2019 Award for Student Success.
It has one of the highest ratings for a proofreading course on Udemy.
The class is a bestseller on the platform.
It's reasonably priced if purchased alone (without a Udemy subscription).
The Price for These Proofreading Classes
Whether a course can be free for you on Udemy or Skillshare depends on whether the course is available with the free trial in the first place, and whether you've already used Udemy's 7-day free trial (if eligible) or Skillshare's 30-day free trial.
Only new subscribers are eligible for a free trial on Udemy and Skillshare.
Both platforms offer a wide range of classes, so I'd encourage you to subscribe to the one you like best if you'd like to learn a variety of new skills at a reasonable price.
Top-Notch Tip: You can often find Udemy and Skillshare's classes for a significant discount .
Alison's proofreading class is free for everyone who signs up (no membership required). However, paying for a premium membership on Alison provides these benefits:
removes ads so you won't be distracted while learning
full access to features of CV builder
exclusive monthly discounts
may give you up to 50% off your certificate
Here's a quick look at the cost of subscribing to these platforms.
Subscription Plans for Udemy, Alison, and Skillshare
A subscription to one of these platforms will give you access to thousands of courses taught by working professionals and industry experts.
Access to the classes ends when you terminate your subscription.
How I Organized the List of Courses
Since many online learners who take a proofreading course search for one that offers a certificate of completion, this was an important consideration when ranking the classes.
Price and course rating were also significant factors.
Udemy classes are listed first (from highest to lowest rating) since they offer certificates with their courses and the ratings are straightforward. Udemy also gives you the option to purchase a course individually (no membership required).
The Alison course comes next since it's free for everyone, but you have to buy the certificate.
Finally, Skillshare courses are last since a certificate isn't offered and a monthly subscription is no longer available.
Details of the 7 Best Free Proofreading Courses

1) Proofread Like a Pro
Provider : Udemy
Course Level : All levels (beginner, intermediate, and advanced)
Who It's for : Aspiring proofreaders, writers, and professionals
Requirements :
a strong understanding of grammar, syntax, punctuation, and spelling
access to a printer
Cost : Free with a 7-day trial (eligible students only)
$99.99 for nonmembers
please see your Subscriptions page for further info about fees
Rating : 4.6 out of 5.0 (1,523 ratings)
# of Students to Date : 6,905
Certificate : Yes
Duration : 2 hours (48 lectures)
Access : As long as you're subscribed OR lifetime access (if you purchase the course without a subscription)
Materials : 23 downloads, 21 articles
What You'll Learn :
finding and correcting punctuation and grammar errors
proofreading symbols
finding proofreading jobs
what to look for when proofreading a text
tactics for identifying mistakes
Course Creator: Dr. Clare Lynch / Dr. Lynch has a PhD in English Literature. She's an expert writer with decades of experience.
2) How to Find & Correct Writing Errors: The Proofreading Guide
Course Level : Beginner
Who It's for : Anyone wanting to rid their texts of errors and freelance editors wishing to improve their proofreading skills
Requirements : Good grasp of English
Cost : $129.99 for nonmembers
Rating : 4.6 (1,056 ratings)
# of Students to Date : 4,263
Duration : 1 hour (19 lectures)
Materials : 3 articles
finding and correcting typos and spelling errors
finding mistakes in images and formatting
using lists to correct errors with consistency
proofreading strategies
Course Creator : Dr. Duncan Koerber / Dr. Koerber has a PhD in Communication and Culture and has spent 12 years teaching writing and communications classes to students at Canadian universities.
3) Proofreading Power Basics
Course Level : Intermediate
Who It's for : Writers, editors, teachers, and other professionals
completion of the "Grammar Essentials" course
intermediate grammar and writing skills
Cost : $124.99 for nonmembers
Rating : 4.4 (925 reviews)
# of Students to Date : 2,734
Duration : 1.5 hours (32 lectures)
Materials : 15 downloads, 13 articles, 1 practice test
fundamentals of proofreading
how to correct common mistakes
using exercises to improve proofreading skills
how to build confidence
Course Creator : Ashan R. Hampton / Ashan is an assistant professor of English, an editor, and a writer; she recently finished coursework for doctoral candidacy.
4) Writing Proofreading Course: Proofread Punctuation & Grammar
Course Level : All levels
Who It's for : Anyone who wants to get better at proofreading texts
Requirements : You just need to know English 😉
Cost : $94.99 for nonmembers
Rating : 4.4 (484 Reviews)
# of Students to Date : 9,899
Duration : 2.5 hours (31 lectures)
Materials : 7 downloads, assignments
how to proofread translation
how to identify common mistakes
basic proofreading methods
proofreading with MS Word
how to fix errors with punctuation and syntax
Course Creator : Nitay L. / Nitay is an English and Hebrew proofreader, translator, and transcriptionist at Upwork.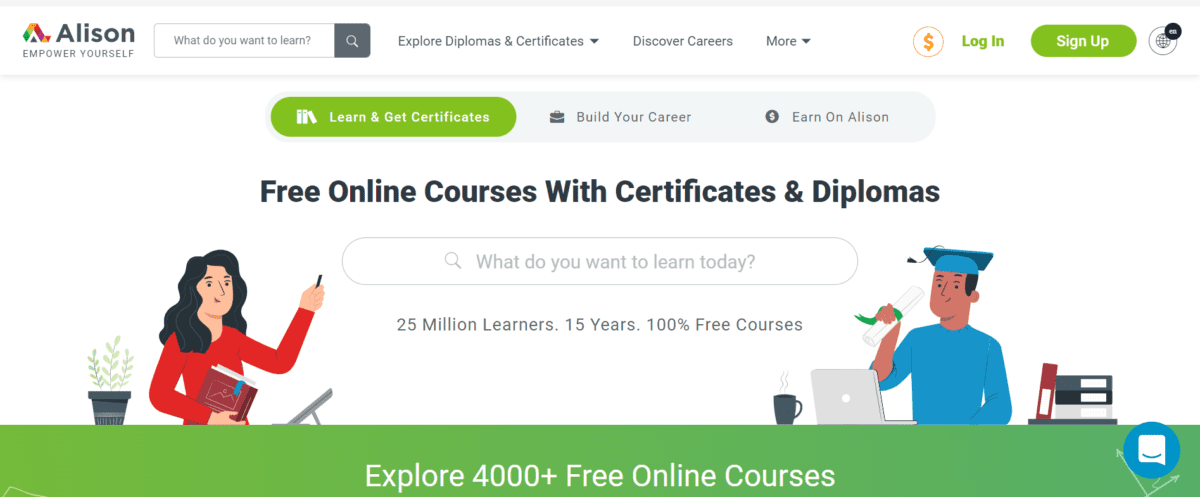 5) An Introduction to Proofreading
Provider : Alison
Who It's for : Writers, office assistants, paralegals, and anyone in charge of producing error-free texts
Requirements : A printer
Cost : Free
Rating : High
# of Students to Date : 26,537
Certificate : Available for purchase after you pass the class with an 80% or above on the final assessment
Duration : 1.5 hours (7 topics) / 3–4 hours to complete
Access : Lifetime
Materials : 5 downloads, 3 practice tests
how to spot and fix mistakes
proofreading hacks
advanced proofreading methods
common pitfalls for proofreaders
special proofreading situations
Course Creator : Marcia Yudkin / Marcia is an author, marketing mentor, and writing coach who has been an editor for a small press.
Since the Alison platform isn't as well known, I've included some additional info below.
Pros of the Alison Proofreading Course:
fantastic instructor (she knows her stuff!)
excellent course overall (lots of great takeaways)
practice tests are helpful, and corrections are accurate
class has earned CPD certification
Cons of the Alison Proofreading Course:
tech support lacking* (took more than 24 hours to respond during the week)
must pay if you don't want ads between videos
outdated user interface (can't play videos at a higher speed)
needed to email customer support to get certificate
* The first video lesson stopped loading at one point, but fast-forwarding a few seconds took care of the glitch. It may have been a problem on my end, but no one was available to help me at the time (hence the listing as a con).
How to Receive a Certificate of Completion from the Alison Proofreading Course
To ensure that readers who want to take this class would actually receive the certificate they're promised, I went through the process of passing the class and purchasing the certificate. 😊
Some of Alison's courses offer a free certificate of completion, but not the proofreading class.
Although I had to email the support team to get my certificate (it wasn't automatic), I got it within a day of writing them. It costs $25 without a discount or $20 if you pay in advance.
And here's the certificate I received in case you're curious about what it looks like.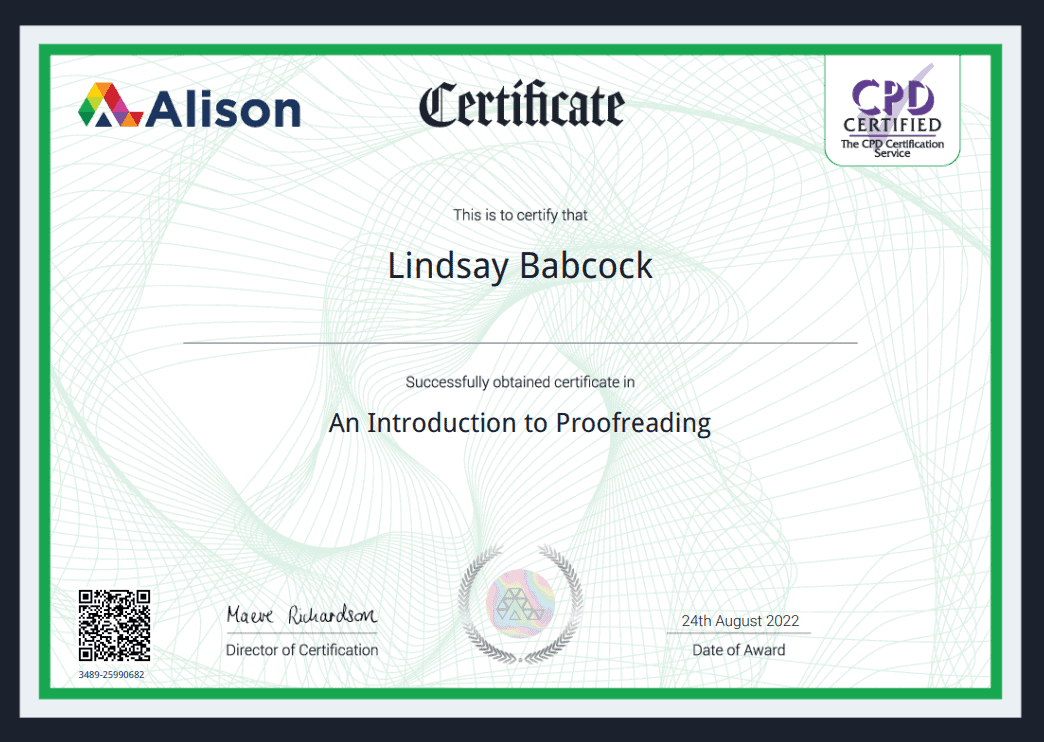 6) Editing and Proofreading Masterclass | Dominate Writing, Punctuation & Grammar
Provider: Skillshare
Who It's for : Anyone wanting to get better at editing and proofreading texts
Requirements : None listed
Cost : One-month free trial available or $165 for yearly membership
Rating : High; met or exceeded the expectations of 91% of students
# of Students to Date : 4,154
Certificate : No
Duration : 3 hours, 49 minutes (64 lessons)
Access : As long as you're a Skillshare member
Materials : Not specified, 2 projects
proofreading tips
jobs for proofreaders
7) Writing Editing Masterclass—Content Editing, Copyediting and Proofreading
Who It's for : Aspiring editors, editors, and anyone wanting to improve their writing by self-editing
# of Students to Date : 4,059
Duration : 2 hours, 59 minutes (62 lessons)
how to track changes in MS Word
how to track changes in Google Docs
how to fix spelling mistakes
how to fix punctuation errors
Course Creator : Sivakumar Kannan / Sivakumar is a digital marketing consultant, trainer, and coach.
Now that we've seen the best options, let's get an expert opinion about free and inexpensive classes. Then we'll figure out the answers to some common questions.
An Industry Expert's Opinion about Free Proofreading Courses
Louise Harnby is a well-known editor, proofreader, writer, podcaster, and speaker who has worked in the publishing field for 30 years.
Here's what she says about free and inexpensive proofreading courses for aspiring proofreaders:
"Any courses that promise miracles for very little to no money and time need to be viewed with caution. Use them to evaluate whether a professional editorial career is right for you. Beyond that, financial investment will be necessary." – Louise Harnby
Louise also discusses what someone looks for when they need editorial services. She tells us that people are looking for an enthusiastic professional who cares enough to invest in top-quality training and understands how to correct a document to industry standards.
She says, "If you can't demonstrate that you're that person, you won't be able to compete effectively."
I agree with Louise.
It would be a shame to invest in an inexpensive course with the idea that it would be your sole source of training. You'd then have to fork over more money after realizing you didn't receive sufficient preparation to succeed.
Frequently Asked Questions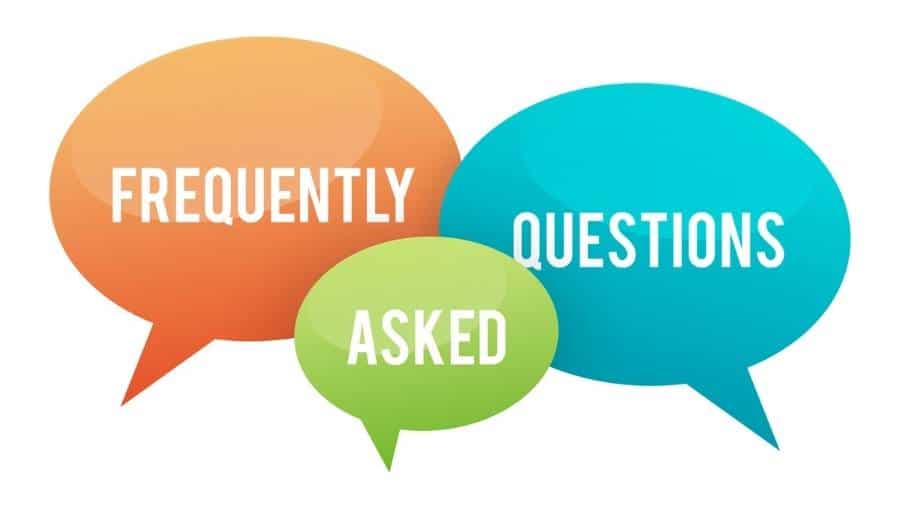 1) Which proofreading course is best?
After countless hours of research, I can confidently recommend four online proofreading courses—all of which will prepare you to be a professional proofreader.
1) General Proofreading: Theory and Practice™ by Proofread Anywhere
2) Essential Proofreading: Editorial Skills One by The Publishing Training Centre
3) A series of three courses by The Chartered Institute of Editing and Proofreading
4) Becoming a Proofreader by Knowadays
I wrote a comprehensive article comparing these proofreading classes . The post contains two helpful tables and explains the details of each course in an organized way so you can draw comparisons.
I also include a "key takeaway" for each course to help you decide which class makes the most sense for your needs.
All these courses provide a way for you to receive a proofreading certificate—whether you earn it or it's given to you for finishing the class.
2) How do I learn to proofread?
How you learn to proofread depends on your goals. If you want to become a professional proofreader, a comprehensive course is the best way to get the knowledge and confidence you need. But a simple class or self-study can suffice if you just want to improve your proofreading skills.
3) Are proofreading courses worth it?
If you plan to become a proofreader, absolutely. A thorough course will give you the knowledge, skills, and confidence to be a professional proofreader. A class will also help you compete in the industry since your clients will know you've received excellent training.
A good course should provide you with numerous relevant real-world documents to proofread. You'll get feedback on your performance so you're aware of areas that need improvement.
That way, when you do a sample edit for clients, they'll see the value you can provide!
I penned a post about why proofreading classes are worth it if you'd like to learn more.
4) How do I become a certified proofreader?
To become a certified proofreader, you need to pass a rigorous proofreading exam offered by Editors Canada. They recommend you have at least five years of experience as a full-time proofreader before taking the test. Currently, no organization in the United States offers this certification.
Om Proofreading has a post about getting certified as a proofreader if you're curious about this. The article also discusses how to get a proofreading certificate, which is what most proofreaders decide to do.
Getting a professional certification in proofreading and getting a proofreading certificate are two different processes.
I hope this article has given you valuable information about the best free proofreading courses (and inexpensive ones too).
Good luck with your proofreading-related goals!
Best wishes to you!
"I don't want to live in the kind of world where we don't look out for each other. Not just the people that are close to us, but anybody who needs a helping hand. I can't change the way anybody else thinks, or what they choose to do, but I can do my bit." – Charles de Lint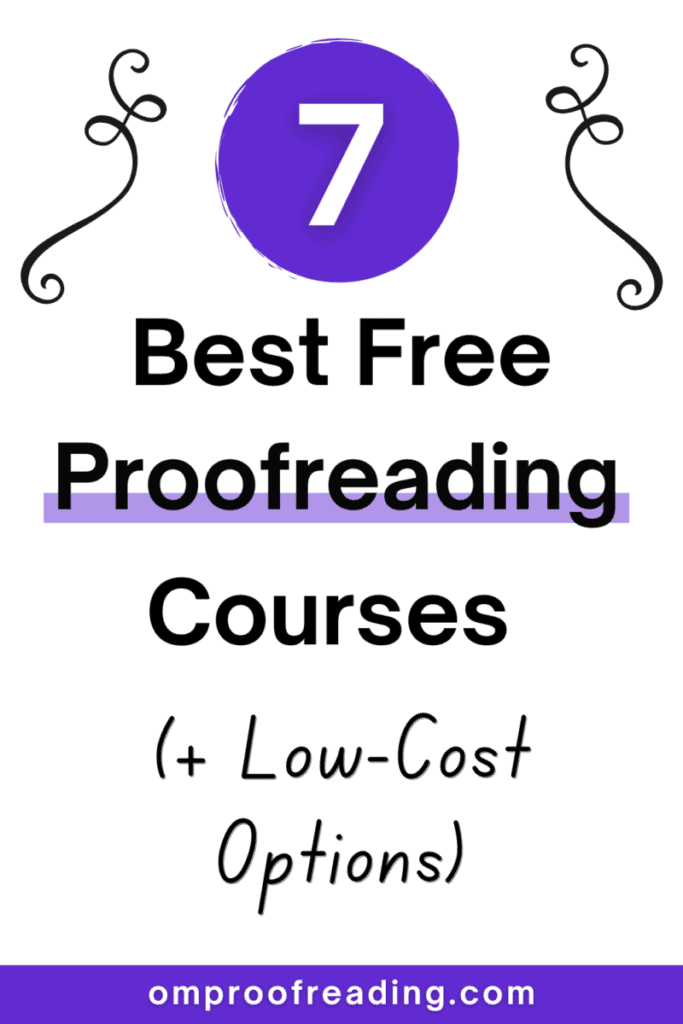 Lindsay Babcock
Lindsay is the creator of Om Proofreading. She has a BA in psychology and earned a certificate in proofreading by passing the final exam in Proofread Anywhere's general proofreading course. She shares what she's learning in the field and through research to inform and inspire her readers.
Recent Posts
How to Start a Freelance Proofreading Business in 10 Steps
If you need guidance on how to start a freelance proofreading business, I can help you. As a proofreader who has gone through the process of establishing a proofreading company, I'm happy to...
5 Best Grammar Websites for College Students
Are you a college student who needs go-to grammar websites to guide you when you can't remember the grammatical rules to obey when writing that term paper? As a former college student, trained...

Learn How to Proofread: 13+ Free Proofreading Courses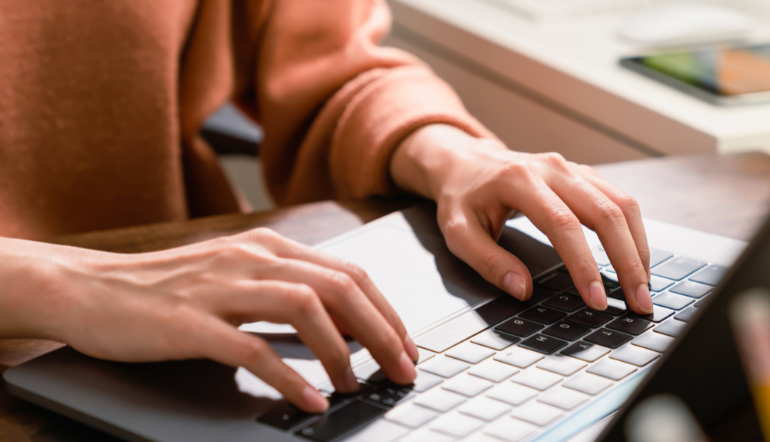 Since March 2020, trends and opportunities in remote work have changed drastically. Employers weren't ready for entire workforces to work from home, but thanks to innovative advances and technological wonders, it worked out better than anyone anticipated.
Where once work-from-home (WFH) jobs were seen as "gigs" and only suited to part-time, freelance, or low-paying positions, when everyone became a WFH worker, the attitude towards working from home and the people who did it for a living changed.
According to a survey of over 1,500 employers conducted by UpWork , by 2025 over 36 million Americans will be working full time from home in remote positions.
One "divine" occupation, according to Stephen King, for those looking to join the work-from-home crowd is the pursuit of proofreading. The US Bureau of Labor Statistics projects that demand for proofreaders will increase by 5% in the next 8 to 10 years.
To write is human. To edit is divine. Stephen King
You could spend hours studying the local library's copies of the MLA Handbook , The Associated Press Stylebook , The Chicago Manual of Style , and whatever grammar books they have to offer.
Or you could take an online course or two, possibly earn a certification upon completion of said course, and be well on your way to a lucrative work-from-home career.
Today, we'll be looking at some of the best online training courses for prospective proofreaders. Train from home to work from home and do it without breaking the bank. What could be better?
Here's what's in store for you today:
No-cost proofreading courses
Free-with-trial proofreading courses
Low-cost proofreading courses
The divine world of proofreading is made easily accessible by taking any of the courses outlined below.
Completely Free Proofreading Courses
The editing academy's free editing for beginners minicourse.
The Editing Academy offers a "Master Course" in professional proofreading that costs around $550. However, they also offer a free online minicourse, " Editing for Beginners ".
While this free course won't prepare you to become a professional proofreader, it will give you a taste of what that could be like. It includes information on what you can expect as a professional proofreader, as well as a couple of grammar lessons.
If you're new to the idea of becoming a professional proofreader or copyeditor, this free online minicourse can be quite useful in helping you decide if proofreading is the right career for you.
Alison's Introduction to Proofreading
Unlike the Editing Academy's minicourse, the free proofreading course from Alison.com teaches you how to proofread. Even better for prospective professional proofreaders is the fact that Alison's course focuses on business writing . An Introduction to Proofreading provides you with the skills needed to tackle proofreading business communications, especially those created in Microsoft Word.
The course also includes instruction on how to "trick" your brain into catching often overlooked errors. The final module focuses on something not every proofreading course does—the dangers of working with templated documents.
You also have the option of buying a certificate to prove you've completed the course. Digital as well as printed and framed certificates are available starting at around $30.
Alison packs a lot of learning and earning potential into a free course you can complete in an afternoon or evening.
Edit Republic's Proofreading 101
Edit Republic is another site devoted to proofreading and editing courses. And like Editing Academy, they offer a free email course to get you started.
Proofreading 101 isn't just different in how you get the course—via email over 5 days—but also in that it includes a module on how to run a professional proofreading business. As one student, Casey B., put it in their testimonial :
It delved into the aspects of conducting yourself as a professional and dug into the nitty-gritty issue of money. Casey B
It's all well and good to learn a skill that can increase your earning potential and offer you a way to work from home. It's another to learn how to put that skill to use professionally. Proofreading 101 gives you both.
Proofreading Service's Free Proofreading Course
This free course at Proofreading Service comes with a bit of a twist. First, they hire you as a proofreader, and then they train you to do the job.
The catch? You must have qualifications, education, or experience in at least one of the following academic fields:
Biosciences
Mathematics
Engineering
PRS offers editing services to professionals and students for their journal articles, thesis papers, and dissertation presentations. Therefore, their proofreaders and editors must have a higher level of subject knowledge than your everyday professional proofreader.
This makes a job with them, and the free course that comes with it, ideal for grad students and the new graduate, as well as professors and professionals looking for a second career or "side hustle".
Free-With-Trial-Membership Proofreading Courses
Many of the online learning marketplaces offer 7, 14, and even 30-day free trial memberships, during which time you can take any of their courses.
This means that editing and proofreading courses from LinkedIn, for example, complete with their digital certificates, could be yours before you have to pay the LinkedIn Premium monthly fee.
And LinkedIn isn't the only online learning marketplace with a similar offer. Let's explore your other options for a free-with-trial-membership proofreading course now.
SkillShare's Writing and Editing Masterclass
The Writing and Editing Masterclass at SkillShare currently runs just under 3 hours. A free trial at SkillShare lasts 30 days. You could easily make time to prepare for your new career in 30 days, couldn't you?
A monthly membership to SkillShare costs less than $40/month currently. And you can cancel at any time, even before your free month's trial is up. That makes the possibility of taking and completing the Writing and Editing Masterclass for free very real. It's SkillShare's highest-rated proofreading course and comes highly recommended by former students.
One drawback of SkillShare is that they don't typically offer any type of certificate or other proof of course completion. They suggest posting your final project as proof you've completed and passed their courses.
All in all, though, a professional proofreading course you can get for nothing is still something to take advantage of.
SkillShare's Editing and Proofreading Masterclass
The second-highest rated SkillShare proofreading class is their "Editing and Proofreading Masterclass". It's about 10 minutes shy of 4 hours in length, with a final project that consists of proofreading and editing a page of text.
The Editing and Proofreading Masterclass focuses more on grammar and punctuation than the Writing and Editing Masterclass, so it might be a good fit if you aren't a native English speaker or if you feel the need to review and sharpen your English grammar skills.
As Ashraf Tanvir puts it in his testimonial:
It's a truly amazing experience to get to learn so much from a single course. Ashraf Tanvir
Since both classes could probably be completed within the 30-day free trial period, it might be a good idea to complete both.
That way, you'll be more confident that your skills are up-to-date, making you better prepared for your new proofreading career.
SkillShare's Certification in Editing and Proofreading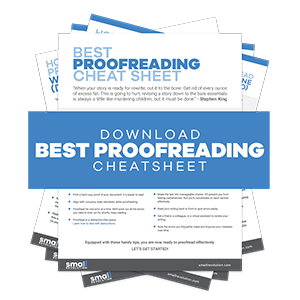 We mentioned above that SkillShare doesn't typically offer any type of certificates upon completion of its courses. But Prof. Krishna N. Sharma does just that in his Certification in Editing and Proofreading Course .
What Prof. Sharma offers is 84 minutes of video instruction in proofreading and editing business and technical writing, blogging, emails, copywriting, and content writing.
And once you've completed your hands-on final projects, you will receive instructions on how to download your very own personalized certificate of completion.
LinkedIn's Editing and Proofreading Made Easy
LinkedIn offers two editing and proofreading courses in their Premium LinkedIn Learning marketplace.
If you are unfamiliar with LinkedIn, here's the process to access this course:
Sign up for and create a LinkedIn profile.
Sign up for a free month's trial of LinkedIn Premium.
Enroll in the Editing and Proofreading Made Easy course in the Learning section of LinkedIn Premium.
If you aren't already on LinkedIn as a prospective professional in need of either freelance clients or an employer, it's a good idea to set up a profile on the platform. It is, after all, dedicated to forming networks among professionals.
The Editing and Proofreading Made Easy course is a video course lasting about 40 minutes. Again, very easy to complete during a 30-day free trial to LinkedIn Premium.
Here's what one student, Merrie Lynn Eaker , has to say about the course:
Very comprehensive for such a short course. Merrie Lynn Eaker
LinkedIn Learning offers PDF certificates that can be placed on your LinkedIn profile, attached to a website, or even printed and framed.
Another advantage of the LinkedIn courses is that they are all taught by professionals with experience in, and often still working in, the careers they are teaching. Learn from qualified professionals to become a qualified professional.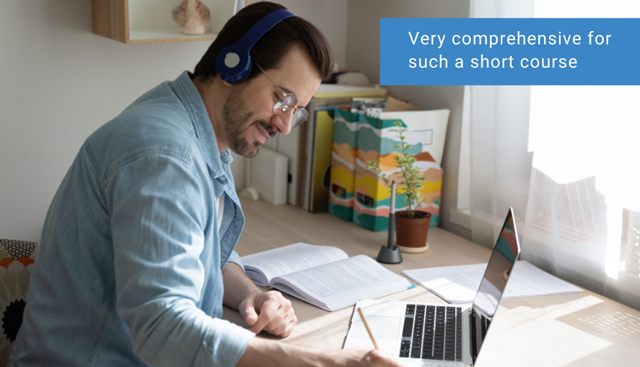 LinkedIn's Editing Mastery Course
Your free month's trial at LinkedIn should give you plenty of time to also complete their Editing Mastery course.
At just shy of 5 hours, it's another video course offered by a professional editor and proofreader. It's more in-depth than the Editing Made Easy course. It's also perhaps more than a novice proofreader might need but might find useful later on.
How in-depth? LinkedIn will award professionals 4.75 Continuing Education Units. By comparison, the Editing and Proofreading Made Easy course only awards .25 CEUs.
Again, you get a professional editor and journalist as an instructor. You will receive your certificate upon completion. And you will be better prepared and more confident in starting your new proofreading career.
Coursera's Writing and Editing: Revising Course
Coursera offers a 7-day free trial, and the fourth and final course in their Good With Words: Writing and Editing Specialization only takes 14 hours to complete.
So what happens if you can't complete the Writing and Editing: Revising course in a week? Then there's a membership fee of around $60 a month.
What makes this course different from the rest? It's offered by the University of Michigan. That's right. A full college-level course, complete with certificate upon completion, for less than $100. And completely free if you can get it done before the free trial expires.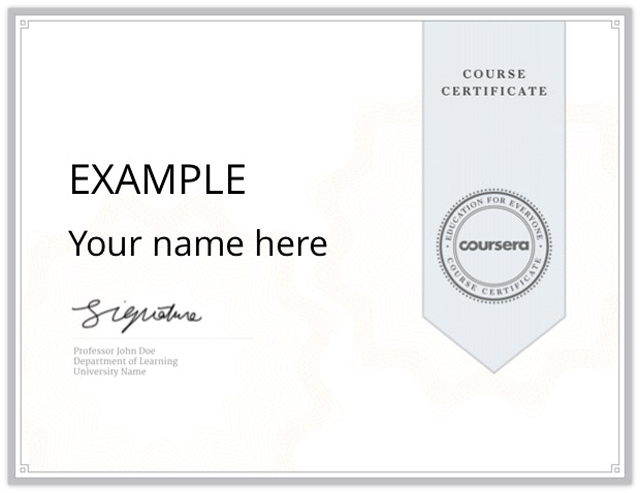 There's one more thing about this course that sets it apart. If you don't want the certificate and only want to read and view the course content, you can audit the course completely free of charge. Lots of options. Lots of learning. Not a lot of money to do so.
Low-Cost Proofreading Courses
If you have a bit more than just time to invest in preparing for your new career in proofreading and editing, you might want to consider one of the courses in this section. We've selected courses from Udemy, SkillShare, and CreativeLive. None of them currently cost more than $200. Udemy often runs "sales" on their courses that can reduce the cost even more. It's a small price to pay considering the lucrative career you could have upon completing your coursework.
Udemy's Proofread Like a Pro
This is Udemy's best-selling proofreading course. It normally costs around $100 but can be found for as little as $15 on sale.
Proofread Like a Pro is specifically designed to train you to become a professional proofreader. It contains modules on not just how to proofread documents, but also how to set yourself up in the proofreading business.
It is a very practical course. One of the suggested requirements is that you have a printer handy to print out your exercise documents so you can get hands-on experience.
Here's what one very happy student, Joanna T. , had to say about Proofread Like a Pro:
This course is amazing…The hands-on activities really help to cement what is taught in each lecture. Joanna T
Udemy's Certification in Editing and Proofreading – Masterclass
One thing that sets the Certification in Editing and Proofreading Masterclass apart from other courses is that it doesn't restrict itself to business documents.
It also includes creative writing, copywriting, emails, blogging, and other content editing. This gives the student a broader education and therefore broader career opportunities than many other courses can offer.
Another thing that sets the Certification in Editing and Proofreading Masterclass apart from its competition is that it is accredited by an organization other than Udemy. India's Virtued Academy stands behind the course and its certificate.
Udemy generally offers all this wonderful proofreading education for less than $90. On sale during one of their discount events, you can often find it for $10 to $15. A very small price to pay for quality career prep, don't you think?
Udemy's How to Become a Freelance Editor
Once you've got all that proofreading knowledge in your head, you'll want to start putting it to use.
That may be why many of Udemy's proofreading students across their various course offerings take How to Become a Freelance Editor either concurrently with, or shortly after completing, those proofreading courses.
While several of the courses we've featured have offered modules on starting your freelance proofreading career, How to Become a Freelance Editor focuses the entire course on that endeavor.
Some of the very vital proofreading career skills included in this course are:
How to launch your freelance proofreading and editing career
How to effectively quote fees to prospective clients
How to market your freelance proofreading and editing business
Where to find employment/jobs in proofreading and editing
This course normally sells for around $80. Even when not discounted to $15 to $20, it's still a bargain for all that you'll learn to help launch your new proofreading business or career.
CreativeLive's Proofreading Your Own Work
If you're coming to the proofreading world from the writing world, you may find Proofreading Your Own Work to be of some help in getting started.
It uses your own work as its practical examples and learning tools. A writer probably has plenty of that lying around, right? And since you're intimately knowledgeable of it, it should make the class and its information very easy to understand and get excited about.
Another thing to get excited about is CreativeLive's low price of less than $35. For a membership of less than $15 a month, you can access over 2,000 courses at CreativeLive, in case you want to improve or learn other skills.
Shannon Lafreniere , a satisfied student, had this to say:
Heather did a great job at breaking down do's and don'ts of all things proofreading . Shannon Lafreniere
One thing CreativeLive doesn't do is offer any certificate or other proof of course completion. Proofreading Your Own Work might be a good starting point, though, for those testing the waters of the field of proofreading.
Your Next Step
Where you go from here is up to you. Which course or courses appealed to you the most? What's your budget? And we don't just mean what's in your wallet, but also how much time you have. These are all things to consider before taking that next step. Good luck in making these decisions—you'll be on your way in no time!
Frequently Asked Questions
How much can a professional proofreader earn.
According to Indeed , the average base yearly salary for a professional proofreader is $53,149.
What kind of clients do proofreaders work with?
That depends on the proofreader. You can specialize in a particular industry niche or a particular type of writing. Many proofreaders are "generalists" working with a wide variety of clients and types of writing.
Do I need to be a grammar expert to be a proofreader?
Yes and no. You have to have a very good grasp of basic grammar rules. But no one ever knows all the rules, so knowing how to research to find the answers you need is more important than a head full of grammar do's and don't's. Every good proofreader also has their favorite resource materials they can turn to when uncertain about the accuracy of something.
Share on Facebook: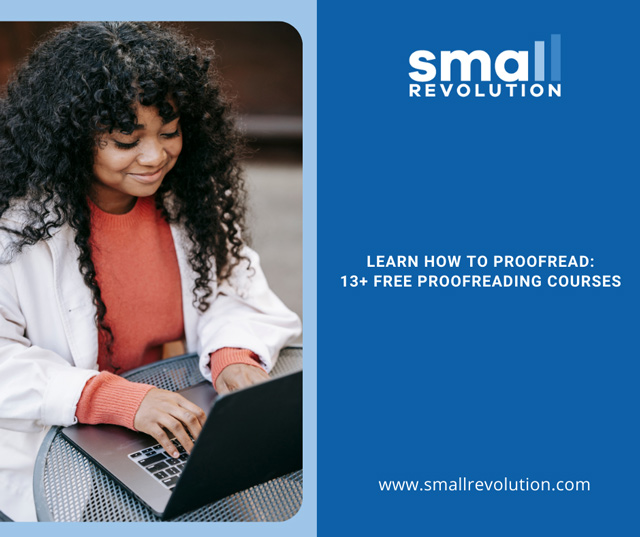 Small Revolution
I'm Katrina McKinnon, founder of CopySmiths and Small Revolution . I'm using my 20 years' experience in building and operating online businesses to create engaging educational materials that helps others become successful online workers. Find me on LinkedIn and Twitter .
Proofreading Course
About the Author
Proofreading Exercises
How to Become a Proofreader
Proofreading Marks AKA Proofreading Symbols
Proofreading Test
DigitalDefynd
Find the Best Courses Online
Digital Marketing
Facebook Marketing
Instagram Marketing
E Commerce Marketing
Content Marketing
Data Science Certification
Machine Learning
Artificial Intelligence
Data & Analytics
R Programming
Graphic Design
Adobe Illustrator
Web Designing
UX UI Design
Interior Design
Fashion Designing
Front End Development
Back End Development
Business Analytics
Entrepreneurship
Supply Chain
Project Management
Financial Modeling
Corporate Finance
Project Finance
Real Estate Finance
Personal Finance
Epidemiology
Mental Health
Healthcare Analytics
Photography
Chakra Healing
Time Management
Communication Skills
Negotiation
Bread Baking
Food Styling
Mathematics
Biochemistry
Boxing Courses
Skateboarding
Logic Pro X
Harvard University
Columbia University
UC Berkeley
Duke University
Arts & Crafts
Economics Courses
Analytics Courses
Blockchain Courses
Kids Courses
Free Harvard University Courses
Free MIT Courses
Free Stanford University Courses
Free Yale University Courses
Free Columbia University Courses
Free Princeton University Courses
Free Duke University Courses
Free UC Berkeley Courses
Free IIM Courses
Harvard University Executive Programs
MIT Executive Programs
Stanford University Executive Programs
Oxford University Executive Programs
Cambridge University Executive Programs
Yale University Executive Programs
Kellogg Executive Programs
CMU Executive Programs
IIM Executive Programs
ISB Executive Programs
45000+ Free Online Courses
Free Certification Courses
Free DigitalDefynd Certificate
Free Google Courses
Cursos de Español Gratis
Free Udemy Courses
Free Coursera Courses
Free edX Courses
Free Personal Development Courses
Free Python Courses
Free Finance Courses
Free Writing Courses
Free Physics Courses
Free Excel Courses
Free Coding Courses
Free Digital Marketing Courses
Free Web Development Courses
Free Data Science Courses
6 Best + Free Proofreading Courses [2023 MARCH][UPDATED]
After conducting extensive research, our team of dedicated experts compiled this list of Best Six Proofreading Courses and Certification programs available online for 2023 . This list facilitates both paid and free resources to help you learn Proofreading. Also, it is suitable for newbies, intermediates, as well as experts. Check out our Best Writing Courses .
6 Best + Free Proofreading Courses, Tutorial, Classes Online [2023 MARCH]
1. top proofreading courses (udemy).
Every write-up needs a second pair of eyes to check errors and to rectify them. If you are interested in enhancing your skills in proofreading and becoming an expert in it, then Udemy offers you several great tutorials to learn to proofread. Browse the list, choose your desired course, and start learning how to make an article error-free. It is a valuable career option for anyone, as almost every sector in the industry need proofreaders. To master proofreading, these proofreading tutorials are beneficial. Anyone can take this course, beginners, intermediates, and expert-level persons. You may like to check our take on Best Business Writing Courses.
Highlights –
– Learn how to find typography, vocabulary, punctuation, and grammatical errors in a document, and design and graphics.
– Learn the essential parts of proofreading and the basic techniques to make your proofreading work easy.
– Learn the importance of style and consistency, the difference between editing and proofreading, and the UK and US English styles.
– Earn a course completion certificate at the end of the course to showcase your skills.
Duration: Self-paced
Rating: 4.5 out of 5
You can Sign up Here
2. How to Find & Correct Writing Errors: The Proofreading Guide (Udemy)
Proofreading is the last stage of checking a written document before publishing. Udemy offers a comprehensive Proofreading course that helps you polish your written document by removing typos, spelling mistakes, punctuation, etc. To take this course, you need to have a good knowledge of the English language. This course is suitable for any aspirants who want to enhance their proofreading career by improving their document editing skills . The course instructor, Dr. Duncan Koerber has around 12-year experience in writing and editing, and he also published a book that contains seven common mistakes in writing and the process of improving them.
– Learn how to develop the mindset to catch common and repetitive errors.
– Learn how to find spelling mistakes and the method of correcting them easily.
– Learn some unique techniques to proofread easily.
– The availability of step-by-step lectures and on-demand videos helps you to sharp your proofreading knowledge.
– Get full lifetime access on TV and mobile, and at the end of this course, you will get a course completion certificate to showcase your skills.
Rating: 4.3 out of 5
Review: It has helped me understand proofreading better, I will focus more and use the tips provided in the course, thank you. thank you. – Kate Field.
3. Proofreading Boot Camp (Inklyo)
If you want to build your career as a proofreader , then the Proofreading Boot Camp by Inklyo is perfect for you as it gives you a comprehensive proofreading learning experience . Some of the modules cover – descriptions, style, types, the process of finding mechanical errors, common mistakes from the hiding places, etc. The course takes only 40 hours to complete, and it provides you high-level training materials. You can comfortably access this course from your home. There are games and quizzes available for you to remember the lessons you have learned. This course is suitable for beginners, intermediates, and experts.
– Learn to check spelling, grammar, punctuation, abbreviations, capitalization, defining style, etc.
– Understand how to successfully proofread Word, Excel, and PowerPoint files, PDFs, LaTeX Files, and Large Files.
– From this course, you will learn how to set margins, alignments, headings, subheadings, vocabulary, short and long lines, etc.
– Here you will get lifetime access to all of the course materials that can be accessed on any device.
– After completing this course, you will get a course completion certificate to showcase your achievement.
Review: I learned a lot – I agree with the person above, the fill-in-the blank answers leave something to be desired. But definitely helped me as a refresher course. – Malinda.
4. General Proofreading: Theory and Practice TM by GPTP (Proofread Anywhere)
Nowadays, proofreading is a lucrative career to choose, and if you want to build your career as a proofreader as it has a high demand in the market, then this course is suitable for you. When a document is prepared for publishing, it always needs a second pair of eyes to check and catch any errors. The course helps you to build a mindset to spot any mistakes in an article instantly. To enroll in this course, you don't need to have previous knowledge about proofreading, however, you need intermediate English language skills. Your instructor, Caitlin, has shared her intensive experience of general proofreading with you and she will teach you how to start your proofreading business. Don't forget to take a look at our list of Best Typography Courses .
– Learn the basic methods of proofreading, and how to turn proofreading into a business.
– The modules, grammar-specific worksheets, real-life examples, case studies, and in-depth vocabulary will give you a comprehensive learning experience.
– This course provides four premium freelance resources to help candidates.
– By taking this course, you will be able to make each of your writeups a masterpiece.
– Learn from the comfort of your home, and this course will teach you how to market your skills to find clients.
  5. Proofreading and Copyediting 101 (Universal Class)
Proofreading is now a valuable career option because the skill is in high-demand everywhere, starting from large enterprises to start-ups. If you are an aspiring proofreader and want to build your career in this field, this course is appropriate for you as it gives you step-by-step instructions on how to become an efficient proofreader . You will get to effectively apply your skills while writing fiction and non-fiction articles or proofreading blogs. The course helps you to know how you can start your own proofreading business . This course is suitable for beginners as well as for experienced, and it takes 6-months to complete.
– This online course can be taken on any Android, iOS, PC, and Mac devices anytime.
– It gives you tips about how to become a professional proofreader with simple practices.
– With this course, you will get to learn about tools and tricks to proofread better.
– After completing this course, you will get a course completion certificate to demonstrate your proofreading skills, and you can add it to your resume.
Duration: 6 Months
Rating: 5 out of 5
Review: I found all parts of this helpful since I am a beginner in proofreading. – Yolanda A.
6. Free Online Proofreading Courses (Skillshare)
If you are thinking of starting a proofreading business that you can manage from anywhere and want to learn all about it, then choose your desired course from this list of high-end proofreading courses . Skillshare has combined this list of top courses that are instructed by eminent faculties. Here you will learn about all the tools, techniques, and tips that will help to make your document classy and errors-free by utilizing these learnings. Build the right mindset to catch punctuation, words, and sentences-related mistakes to make your work easy. This course is perfect for beginners, intermediates, and experts. Have a look at our compilation of Best English Grammar Courses .
– To learn to proofread, you don't need to have any previous knowledge rather than English language skills.
– You can take this online course from wherever you want.
– Tests and quizzes will help you to remember your lessons and learning.
So, these were the best 6 Proofreading Courses and Certification programs available online. Cheers to your success, Team Digital Defynd!
← 8 Best + Free eBay Courses [2023 MARCH]
10 Best NYU Executive Education Programs [2023 MARCH] [UPDATED] →
Team DigitalDefynd
We help you find the best courses, certifications, and tutorials online. Hundreds of experts come together to handpick these recommendations based on decades of collective experience. So far we have served 4 Million+ satisfied learners and counting.
Related Courses
7 Best +Free Creative Writing Courses [2023 MARCH][UPDATED]
5 Best + Free Scientific Writing Courses [2023 MARCH]
4 Best Essay Writing Courses [2023 MARCH] [UPDATED]
9 Best + Free WordPress Courses [2023 MARCH] [UPDATED]
5 Best LaTeX Courses [2023 MARCH][UPDATED]
6 Best + Free Screenwriting Courses [2023 MARCH][UPDATED]
Online Degree Explore Bachelor's & Master's degrees
MasterTrack™ Earn credit towards a Master's degree
University Certificates Advance your career with graduate-level learning
Top Courses
Join for Free
Copyediting and Proofreading - Part One
4.7 (1,216 ratings)
99K Students Enrolled
This Course
Video Transcript
This course is for curious students and aspiring authors with a passion for writing for young readers. Participate in a dynamic online community of writers as you experiment with your own writing and develop your voice. This course will guide you with a combination of video lectures, online readings, peer reviews, and guest appearances from world-renowned children's authors. As you work through the writing exercises, you will give and receive feedback from your peers and gain tools and techniques for improving your writing. During this course you will identify stories that matter to you, explore cultural significance and boundaries, and shape your identity as a writer; become familiar with standard elements of narrative (character, setting, plot, theme, language, dialogue, point of view); reflect on your own work and practice essential self-editing skills; see the different ways in which words and art interact, and the possibilities of longer narrative forms; come away with practical insights into publishing options; and create a plan for pursuing your enthusiasm for writing. By the end of the course, you will have ten to twelve extracts of writing that you can develop into a portfolio. Join a dynamic community of many voices from around the world. Find inspiration in your own voice, heart, and place so that you can tell the stories for young readers you've always wanted to tell.
5 stars 75.57%
4 stars 18.66%
3 stars 4.27%
2 stars 0.98%
1 star 0.49%
Apr 20, 2018
This seems like a basic course but they give you a lot of useful information and it is very well done. The author interviews are informative and interesting too. I highly recommend the course.
Feb 7, 2021
It was an excellent course! Wonderful presenters and I loved the interviews with authors. I can definitely recommend it to others. I enjoyed every module and all the activities.
From the lesson
Editing and Proofreading
In this module you will learn how to transform your draft work into something that flows well, is free of errors, and is ready to be published. We'll start by looking at structural editing, where you look at your work's plot, structure, and themes. Then we'll move on to the copyediting and proofreading stage, where you focus on perfecting grammar and spelling. We have provided resources and checklists that will help you to practice applying our editing tips to your own work.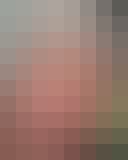 Alex Alexandrou
Explore our catalog, join for free and get personalized recommendations, updates and offers., coursera footer, start or advance your career.
Google Data Analyst
Google Digital Marketing & E-commerce Professional Certificate
Google IT Automation with Python Professional Certificate
Google IT Support
Google Project Management
Google UX Design
Preparing for Google Cloud Certification: Cloud Architect
IBM Cybersecurity Analyst
IBM Data Analyst
IBM Data Engineering
IBM Data Science
IBM Full Stack Cloud Developer
IBM Machine Learning
Intuit Bookkeeping
Meta Front-End Developer
DeepLearning.AI TensorFlow Developer Professional Certificate
SAS Programmer Professional Certificate
Launch your career
Prepare for a certification
Advance your career
How to Identify Python Syntax Errors
How to Catch Python Exceptions
See all Programming Tutorials
Popular Courses and Certifications
Free Courses
Artificial Intelligence Courses
Blockchain Courses
Computer Science Courses
Cursos Gratis
Cybersecurity Courses
Data Analysis Courses
Data Science Courses
English Speaking Courses
Full Stack Web Development Courses
Google Courses
Human Resources Courses
Learning English Courses
Microsoft Excel Courses
Product Management Courses
Project Management Courses
Python Courses
SQL Courses
Agile Certifications
CAPM Certification
CompTIA A+ Certification
Data Analytics Certifications
Scrum Master Certifications
See all courses
Popular collections and articles
Free online courses you can finish in a day
Popular Free Courses
Business Jobs
Cybersecurity Jobs
Entry-Level IT Jobs
Data Analyst Interview Questions
Data Analytics Projects
How to Become a Data Analyst
How to Become a Project Manager
Project Manager Interview Questions
Python Programming Skills
Strength and Weakness in Interview
What Does a Data Analyst Do
What Does a Software Engineer Do
What Is a Data Engineer
What Is a Data Scientist
What Is a Product Designer
What Is a Scrum Master
What Is a UX Researcher
How to Get a PMP Certification
PMI Certifications
Popular Cybersecurity Certifications
Popular SQL Certifications
Read all Coursera Articles
Earn a degree or certificate online
Google Professional Certificates
Professional Certificates
See all certificates
Bachelor's Degrees
Master's Degrees
Computer Science Degrees
Data Science Degrees
MBA & Business Degrees
Data Analytics Degrees
Public Health Degrees
Social Sciences Degrees
Management Degrees
BA vs BS Degree
What is a Bachelor's Degree?
11 Good Study Habits to Develop
How to Write a Letter of Recommendation
10 In-Demand Jobs You Can Get with a Business Degree
Is a Master's in Computer Science Worth it?
See all degree programs
Coursera India
Coursera UK
Coursera Mexico
What We Offer
Coursera Plus
MasterTrack® Certificates
For Enterprise
For Government
Become a Partner
Coronavirus Response
Beta Testers
Translators
Teaching Center
Accessibility
Modern Slavery Statement
We Teach People How To Become a Proofreader with Our proofreading courses
Wondering if proofreading is a good fit for you? Get started with our free introductory proofreader workshop.
featured in
SPOT COMMON ERRORS
Catch GRAMMATICAL ERRORS QUICKER
MArket Your Skills To Help People
Gain momentum by:
Learning exactly what proofreaders do -- and don't do
Avoiding the most common mistakes new proofreaders make when first starting out
Identifying how to find potential prospects
And so much more…
3 Ways Proofread Anywhere Delivers…
It's A Tested Process
By using a tested process to become a proofreader while doing what you love, your proofreading skills can impact others and achieve a lot of good.
Easy To Follow Proofreading Courses
We turned the guesswork of becoming a proofreader into practical step-by-step instructions. Each lesson builds upon the last, empowering you to make progress you can see.
We cover EVERYTHING
From proofreading basics to marketing, Proofread Anywhere covers it all. If you've got questions, our friendly support team and student communities are ready to answer!
TAKE YOUR PICK
Our proofreading courses help Build Reliable skills And Teach You How To Become a Proofreader!
General Proofreading:
THEORY & PRACTICE
How To Proofread Documents And Books for Clients
Everything You Need To Know About Proofreading
Discover How To Find Potential Prospects
Demystified: Freelance Consulting Setup, Billing… Even Navigating Finances As A Freelancer!
Transcript Proofreading:
Learn How To Proofread Spoken Words
Possibility for Repeat Clients
More Technical Skills to Reach Unique Prospects
I absolutely love working as a freelance proofreader. I decide my own schedule and I don't have to follow a dress code or talk on the phone.
Ashley, PA graduate and success story
** Results May Vary **
How Our Proofreading Courses Make It Easier For You to Build Your Skills & Start Freelance Proofreading…
Both of our proofreading courses are designed to help you polish your proofreading skills and launch a proofreading career. We do this in 4 simple steps…
Choose The Right Course For You
Whether you dream of proofreading for your favorite author or love geeking out on expert testimony given in a courtroom, both of our courses pave the way to becoming a freelance proofreader. Each lesson is concise and straightforward, allowing for a stress-free learning experience.
Learn The Art Of Proofreading
Working through each lesson, you'll build and polish the skills you need to become a proofreader. You'll practice and even be "put to the test" with quizzes and hand-graded examinations -- so you can feel confident in your ability to take action and succeed.
Apply The Lessons
The key difference between unprofitable proofreaders vs. profitable proofreaders… is that the profitable ones apply what they've learned! Information is useless without implementation, which is why Proofread Anywhere focuses on building confidence through practice -- not just learning theory and rules.
Start Freelance Proofreading and Learn Where Proofreaders Find Potential Prospects
Becoming a proofreader is a great thing. It's so satisfying to get the chance to work with clients doing something you love. After you've mastered the art of proofreading, it's time to evolve! We take you through the freelancing aspect of proofreading -- including where proofreaders find potential prospects -- so you can start with confidence.
Ready to Learn More?
Polish your skills With Us… and Become The Expert!
Designed and regularly updated by experienced professionals, our courses help you transform your "eagle eyes" for spotting errors into skills you can use to become a freelance proofreader.
Through a unique combination of:
1) Everything you need to know about proofreading (it's more than just finding typos!)
2) Everything you need to know about launching a freelance proofreading business -- from setting your prices to finding and communicating with clients
3) Lifetime support, updates, and an interactive community… Proofread Anywhere is the leading choice for learning how to become a proofreader online.
We invite you to become not just good at proofreading, but a master at proofreading. Why? Because the stronger your skills are, the more confident you become. We're with you every step of the way.
I can't say enough about how the PA course changed my life. I'm so glad I found it because it's given me the freedom I've been wanting -- work whenever and however much I want and enjoy my own life too!
maria arellano (from trustpilot)
Hear What Students Say About Our Training Courses
Click to play
Where should I start?
Most of our students begin with the General Proofreading: Theory and Practice course.
How long does it take to complete the course?
The amount of time it takes to complete the course varies based on a lot of factors, including the time you have available. We've seen students complete the course in as little as a month, whereas others take quite a bit longer since they integrate their coursework into their current schedule of family fun, date nights, and other activities.
Does Proofread Anywhere help me get clients?
Proofread Anywhere teaches the ins and outs of being an effective proofreader and teaches how other proofreaders have found potential prospects but does not give you clients.
Any training program that promises you clients, makes bold or unsubstantiated income claims, guarantees work or job opportunities is probably a scam and should likely be avoided.
Want To Kickstart Your Proofreading Career?
Enter your first name & email address to get The Essential Kickstart Guide To Proofreading today. This guide will help you kickstart your career as a profitable proofreader.
Success! Now check your email to download the Kickstart Guide.
There was an error submitting your subscription. Please try again.
Affiliate Portal
General Proofreading
Transcript Proofreading
Free 7-Day Trial Course
Free Video Workshop
Student Reviews
Hire A Proofreader
© 2022 Proofread Anywhere. All Rights Reserved.
Website Terms
Course Terms
Cookie Policy
Consumer Testimonials and Important Disclaimers . Your results will be based on numerous variables, such as your level of effort, experience, personal qualities, and ability to master the skills taught in Proofread Anywhere's training programs. Since these factors differ for each individual, we cannot guarantee your success, results, or income level, nor are we responsible for your success or failure. The testimonials and examples used are exceptional results from a wide range of Proofread Anywhere's students. They do not apply to all students (or "customers") and shall not represent or guarantee that everyone will achieve the same or similar results.
As with any business-related program or online training program, your results using Proofread Anywhere's General Proofreading: Theory & Practice, Transcript Proofreading: Theory & Practice, and any other Proofread Anywhere ("BCP Media, Inc.") products, may vary from the consumer testimonials published on Proofread Anywhere's websites and social media pages. From time to time, Proofread Anywhere may compensate some past students with a gift card or other nominal remuneration that encourages them to voluntarily provide an honest testimonial of their experience, whether positive or negative. Unique experiences and past performances do not guarantee future results. Testimonials herein are non-representative of all students; some students may have worse performance than that indicated.
Proofread Anywhere is not a school. Proofread Anywhere does not offer any degrees recognized by employers, act as personal career advisors or guarantee employment by enrolling in its programs. Proofread Anywhere does not offer or believe in "get-rich-quick schemes." General Proofreading: Theory & Practice, Transcript Proofreading: Theory & Practice, and any other Proofread Anywhere products are not "get-rich-quick schemes." It takes substantial time, effort, and dedication to be successful with any endeavor you pursue. Proofread Anywhere believes that it provides you with a valuable toolbox to achieve your desired results, and many students agree.