Information Technology Artificial Intelligence C Programming Cloud Computing Computer Graphics Computer Network Computer Organization and Architecture Data Communications Data Mining and Data Warehousing Data Structure and Algorithm Database Management System Digital Image Processing Digital Logic Digital Marketing Distributed Database System E-Commerce Fundamentals of Computer Geographical Information System IT Project Management Microprocessors OOP Java Operating System Optical Fiber Communication Real Time System Semantic Web Technologies Software Engineering System Analysis and Design Theory of Computation Visual Programming (VP) Web Technology
Management Adventure in English II Banking Business Environment Business Law Business Statistics Corporate Finance Financial Institutions and Market Financial Management Fundamentals of Sociology General Psychology Human Resource Management International Financial Management Investment Management Macroeconomics Management Information System - MIS Marketing Microeconomics Microfinance Nepalese Society and Politics Operation Management Organizational Behavior Principle of Management Strategic Management
Universities
General Psychology
Concept and Goals of Psychology
Nature and Scope of Psychology
Modern History and Contemporary Perspectives of Psychology
Common Sense and Psychology and Methods of Psychology
Similarities and Differences With Other Social Sciences
Concept and Importance of Biology in Understanding of Behavior
The Nervous System
The Endocrine System
Concept of Sensation and Sense Organs
Importance and Attributes of Sensation and Habituation and Adaptation
Types of Sensory Experience and Measuring Sensation
Concept, Characteristics and Process of Perception
Factors, Determinant, Roles of Perception and Subliminal and Extrasensory Perception (ESP)
Theoretical Explanation of Perceptual Organization (Gestalt Principles)
Learning in Psychology
Theories of Learning in Psychology
Concept, Nature, Tools and Types Of Thinking
Reasoning, Problem Solving, Creativity and Decision Making
Intelligence
Concept, Nature and Characteristics of Motivation and Motivation Cycle
Types and Approaches of Motivation in Psychology
Hierarchy of Needs in Motivation and Factors Related to Enhance Motivation
Theories of Emotion and Health
Managing Stress, General Adaptation Syndrome Model (GAS), Psychoneuroimmunology of Stress
Concept, Nature and Determinants Of Personality
Theories Of Personality in Psychology
Techniques and Methods Used for The Appraisal of Measurement or Assessment of Personality
Susmita Sah
Reasoning plays a significant role in adjusting to one's environment. It not only controls one's cognitive activities, but also the total behavior and personality is affected by the proper or improper development of one's reasoning ability.
Reasoning is step-wise thinking with a purpose or goal in mind. Reasoning is the term applied to highly purposeful controlled selective thinking. Reasoning is the word used to describe the mental recognition of cause-and –effect relationships.
According to Munn , "Reasoning is combining past experiences in order to solve a problem which cannot be solved by mere reproduction of earlier solution".
Types Of Reasoning
1. inductive reasoning : (particular to general).
In this type of reasoning, we usually follow the process of induction. Induction is a way of providing a statement or generalizing or rules by specific cases to general conclusion.
2. Deductive reasoning : (General to particular)
Deductive reasoning is just opposite to inductive reasoning. Here, one's start completely agreeing with some already discovered, or per-establish generalized fact or principle tries to apply it to particular cases.
Problem Solving
Problem solving as a deliberate in serious act, involve the use of scientific method, higher thinking and systematic step for the realization of the set goals.
According to Skinner (1968) " Problem solving is a process of overcoming difficulties that appear to interface with the specific goals".
Scientific Method of Problem Solving
Problem identification :(The first step in the problem solving behavior of an individual concerned is identification or awareness of the difficulty or problems that need a solution such as psychological, economic, political, and socio-cultural problems)
Problem understanding :(The problem felt by the individual should be properly identified by a careful analysis: Concept, theory, and previous experienced)
Collection of the relevant information :(In this step, the individual is required to collect all the relevant information about the problem through all possible sources: cause and effect relationship, variable or facts)
Formulation of hypothesis (In the light of the collected relevant information and nature of this problem, one may in some serious cognitive activities to think of the various possibilities for the solution of this problems.)
Selection of a proper solution : (In this important step, all the possible solution, through out of in the previous step are closely analyzed and evaluate: follow systematic and scientific method)
Verification of concluded solution or testing hypothesis : (The solution arrived at conclusion draw most be further verified by utilizing it in the solution of the various problems: test hypothesis)
Obstacle in Problem Solving Methods
Mental set and habit
Functional fixedness
Information bias
Irrelevant information
Over confidence
Representation bias.
Creativity is the ability to produce ideas. It is a phenomenon whereby something new and somehow valuable is formed. Creativity is the ability and disposition to produce novelty. Creativity as ability( Knowledge, idea, perception, past experience etc).
Relation to intelligence( Education, concept and idea). Creativity as process ( Lifelong and continuous process)
Decision Making
In psychology, decision making is a cognitive ability related to specific issues. It is regarded as the cognitive process resulting in the selection of a belief or a course of action among several alternative possibilities. Every decision making process produce a final choice. Decision making is the process of choosing between two or more alternatives. Individual make choices based on their personal performance, values and goals. Every decision has a outcome and involve risk.
Stages of Decision Making
Identify your goals
Gather information
Consider the consequences
Make your decision
Evaluate your decision
Did you find this is helpful?
Login to your account using email and password provided during registration.
Don't have an account? Sign up
Sign up for free and join one of the Best Community of Skilled Peoples.
Already have an account? Sign in
Or login with
Business Essentials
Leadership & Management
Entrepreneurship & Innovation
Finance & Accounting
Business in Society
For Organizations
Support Portal
Media Coverage
Founding Donors
Leadership Team

Harvard Business School →
HBS Online →
Business Insights →
Business Insights
Harvard Business School Online's Business Insights Blog provides the career insights you need to achieve your goals and gain confidence in your business skills.
Career Development
Communication
Decision-Making
Earning Your MBA
Negotiation
News & Events
Productivity
Staff Spotlight
Student Profiles
Work-Life Balance
Alternative Investments
Business Analytics
Business Strategy
Design Thinking and Innovation
Disruptive Strategy
Economics for Managers
Entrepreneurship Essentials
Financial Accounting
Global Business
Launching Tech Ventures
Leadership Principles
Leadership, Ethics, and Corporate Accountability
Leading with Finance
Management Essentials
Negotiation Mastery
Organizational Leadership
Power and Influence for Positive Impact
Strategy Execution
Sustainable Business Strategy
Sustainable Investing
What Is Creative Problem-Solving & Why Is It Important?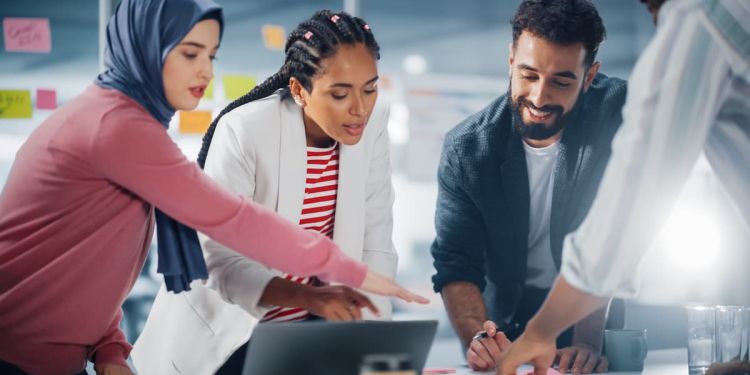 One of the biggest hindrances to innovation is complacency—it can be more comfortable to do what you know than venture into the unknown. Business leaders can overcome this barrier by mobilizing creative team members and providing space to innovate.
There are several tools you can use to encourage creativity in the workplace. Creative problem-solving is one of them, which facilitates the development of innovative solutions to difficult problems.
Here's an overview of creative problem-solving and why it's important in business.
What Is Creative Problem-Solving?
Research is necessary when solving a problem. But there are situations where a problem's specific cause is difficult to pinpoint. This can occur when there's not enough time to narrow down the problem's source or there are differing opinions about its root cause.
In such cases, you can use creative problem-solving , which allows you to explore potential solutions regardless of whether a problem has been defined.
Creative problem-solving is less structured than other innovation processes and encourages exploring open-ended solutions. It also focuses on developing new perspectives and fostering creativity in the workplace . Its benefits include:
Finding creative solutions to complex problems : User research can insufficiently illustrate a situation's complexity. While other innovation processes rely on this information, creative problem-solving can yield solutions without it.
Adapting to change : Business is constantly changing, and business leaders need to adapt. Creative problem-solving helps overcome unforeseen challenges and find solutions to unconventional problems.
Fueling innovation and growth : In addition to solutions, creative problem-solving can spark innovative ideas that drive company growth. These ideas can lead to new product lines, services, or a modified operations structure that improves efficiency.
Creative problem-solving is traditionally based on the following key principles :
1. Balance Divergent and Convergent Thinking
Creative problem-solving uses two primary tools to find solutions: divergence and convergence. Divergence generates ideas in response to a problem, while convergence narrows them down to a shortlist. It balances these two practices and turns ideas into concrete solutions.
2. Reframe Problems as Questions
By framing problems as questions, you shift from focusing on obstacles to solutions. This provides the freedom to brainstorm potential ideas.
3. Defer Judgment of Ideas
When brainstorming, it can be natural to reject or accept ideas right away. Yet, immediate judgments interfere with the idea generation process. Even ideas that seem implausible can turn into outstanding innovations upon further exploration and development.
4. Focus on "Yes, And" Instead of "No, But"
Using negative words like "no" discourages creative thinking. Instead, use positive language to build and maintain an environment that fosters the development of creative and innovative ideas.
Creative Problem-Solving and Design Thinking
Whereas creative problem-solving facilitates developing innovative ideas through a less structured workflow, design thinking takes a far more organized approach.
Design thinking is a human-centered, solutions-based process that fosters the ideation and development of solutions. In the online course Design Thinking and Innovation , Harvard Business School Dean Srikant Datar leverages a four-phase framework to explain design thinking.
The four stages are:
Clarify: The clarification stage allows you to empathize with the user and identify problems. Observations and insights are informed by thorough research. Findings are then reframed as problem statements or questions.
Ideate: Ideation is the process of coming up with innovative ideas. The divergence of ideas involved with creative problem-solving is a major focus.
Develop: In the development stage, ideas evolve into experiments and tests. Ideas converge and are explored through prototyping and open critique.
Implement: Implementation involves continuing to test and experiment to refine the solution and encourage its adoption.
Creative problem-solving primarily operates in the ideate phase of design thinking but can be applied to others. This is because design thinking is an iterative process that moves between the stages as ideas are generated and pursued. This is normal and encouraged, as innovation requires exploring multiple ideas.
Creative Problem-Solving Tools
While there are many useful tools in the creative problem-solving process, here are three you should know:
Creating a Problem Story
One way to innovate is by creating a story about a problem to understand how it affects users and what solutions best fit their needs. Here are the steps you need to take to use this tool properly.
1. Identify a UDP
Create a problem story to identify the undesired phenomena (UDP). For example, consider a company that produces printers that overheat. In this case, the UDP is "our printers overheat."
2. Move Forward in Time
To move forward in time, ask: "Why is this a problem?" For example, minor damage could be one result of the machines overheating. In more extreme cases, printers may catch fire. Don't be afraid to create multiple problem stories if you think of more than one UDP.
3. Move Backward in Time
To move backward in time, ask: "What caused this UDP?" If you can't identify the root problem, think about what typically causes the UDP to occur. For the overheating printers, overuse could be a cause.
Following the three-step framework above helps illustrate a clear problem story:
The printer is overused.
The printer overheats.
The printer breaks down.
You can extend the problem story in either direction if you think of additional cause-and-effect relationships.
4. Break the Chains
By this point, you'll have multiple UDP storylines. Take two that are similar and focus on breaking the chains connecting them. This can be accomplished through inversion or neutralization.
Inversion: Inversion changes the relationship between two UDPs so the cause is the same but the effect is the opposite. For example, if the UDP is "the more X happens, the more likely Y is to happen," inversion changes the equation to "the more X happens, the less likely Y is to happen." Using the printer example, inversion would consider: "What if the more a printer is used, the less likely it's going to overheat?" Innovation requires an open mind. Just because a solution initially seems unlikely doesn't mean it can't be pursued further or spark additional ideas.
Neutralization: Neutralization completely eliminates the cause-and-effect relationship between X and Y. This changes the above equation to "the more or less X happens has no effect on Y." In the case of the printers, neutralization would rephrase the relationship to "the more or less a printer is used has no effect on whether it overheats."
Even if creating a problem story doesn't provide a solution, it can offer useful context to users' problems and additional ideas to be explored. Given that divergence is one of the fundamental practices of creative problem-solving, it's a good idea to incorporate it into each tool you use.
Brainstorming
Brainstorming is a tool that can be highly effective when guided by the iterative qualities of the design thinking process. It involves openly discussing and debating ideas and topics in a group setting. This facilitates idea generation and exploration as different team members consider the same concept from multiple perspectives.
Hosting brainstorming sessions can result in problems, such as groupthink or social loafing. To combat this, leverage a three-step brainstorming method involving divergence and convergence :
Have each group member come up with as many ideas as possible and write them down to ensure the brainstorming session is productive.
Continue the divergence of ideas by collectively sharing and exploring each idea as a group. The goal is to create a setting where new ideas are inspired by open discussion.
Begin the convergence of ideas by narrowing them down to a few explorable options. There's no "right number of ideas." Don't be afraid to consider exploring all of them, as long as you have the resources to do so.
Alternate Worlds
The alternate worlds tool is an empathetic approach to creative problem-solving. It encourages you to consider how someone in another world would approach your situation.
For example, if you're concerned that the printers you produce overheat and catch fire, consider how a different industry would approach the problem. How would an automotive expert solve it? How would a firefighter?
Be creative as you consider and research alternate worlds. The purpose is not to nail down a solution right away but to continue the ideation process through diverging and exploring ideas.
Continue Developing Your Skills
Whether you're an entrepreneur, marketer, or business leader, learning the ropes of design thinking can be an effective way to build your skills and foster creativity and innovation in any setting.
If you're ready to develop your design thinking and creative problem-solving skills, explore Design Thinking and Innovation , one of our online entrepreneurship and innovation courses. If you aren't sure which course is the right fit, download our free course flowchart to determine which best aligns with your goals.
About the Author
Creativity and Problem Solving
We began our exploration of implicit, unconscious process in human thought with the "simpler" functions of perception and memory. We'll end with a quick look at the more complex topics of problem solving and creativity (see Novick & Bassok, Chap. 14; Sternberg et al., Chap. 15). Although there hasn't been much recent study of unconscious influence on these functions, the notion that tacit knowledge affects the creative process was a central theme in the Gestalt approach (Kohler, 1925; Wertheimer, 1945), which assumed three main elements of unconscious thought: intuition, or the feeling of directionality of the unconscious process; incubation, or the tacit processing of information that eventually leads to problem solving; and insight, the "aha" experience in which the implicit processes become conscious (Kihlstrom 1999; Dorfman, Shames, & Kihlstrom, 1 996).
In the now classic test of this model, Maier (1931) asked subjects to tie together two strings hanging from the ceiling. The strings were too far apart to grab one string while still holding on to the other. One solution was to tie a small object, strate gically placed in the room, to one of the strings and to swing it like a pendulum. Maier found that subjects were much more likely to solve this problem after the experimenter casually brushed against one of the strings, producing the swinging motion. Interestingly, Maier's subjects did not report having consciously noticed the manipulation. Judson, Cofer, and Gelfand (1956) found similar facilitation if subjects memorized word lists that contained items related to the problem's solution such as swing, string or pendulum. Recently, Knoblich and Wartenberg (1998) reported a similar effect when the priming words were presented subliminally.
Most modern approaches to these issues invoke the notion of spreading activation - an important theoretical mechanism in many contemporary models of human cognition. The notion is that experience registers in specific cortical areas and "spreads" to other "nodes" that are associatively linked with the input. Meyer and Schvaneveldt (1971) showed that the encoding process influences the subsequent processing of related words on indirect tests such as the lexical decision task. For example, subjects presented with words like "bread" respond more rapidly to "butter" than to "nurse" - although the reverse applies if the prime is "doctor." The argument is that the initial prime initiates a spread of activation and related representations in the semantic network are affected. The question that interests us here is whether such a process can take place unconsciously. Are processes like intuition, insight, and creativity facilitated by the activity engendered in semantically related but tacitly represented memories that are not part of our conscious experience?
Yaniv and Meyer (1987) examined this possibility by looking at the influence of inaccessible material on reaction time in a lexical decision task. Subjects were first read definitions of rare words and asked to provide the word and, when they could not, to rate their feeling of knowing the word. In the subsequent lexical decision task, subjects showed faster reaction times for words that they could not recall than for control words and, interestingly, the "feeling of knowing"
was positively related to the reaction times. A kind of metacognition appears to be operating in this situation in which subjects are sensitive to the contents of tacit knowledge even though the actual material is not available for conscious recall. In an extension of this idea, Shames, Kihlstrom, and Forster (1994) presented subjects with a list of three words such as: "goat," "pass," and "green" and asked them to generate an associate that all three have in common. They found that in cases in which subjects could not provide the correct answer to the triad ("mountain"), the reaction time to the correct answer was faster on a lexical decision task than an unrelated word. These experiments, along with the Gestalt problem-solving studies, suggest that the initial experience of trying to solve a problem, retrieve a rare word, or find the common element in a word-triad seems to set in motion a spread of activation process which, intriguingly, is engaged effectively even with knowledge that is tacit and unavailable for conscious recall.
Additional recent evidence of unconscious influences in problem solving is seen in complex problems that do not require top-down control such as the balls and boxes puzzle (P. J. Reber & Kotovsky, 1997). In these studies subjects sit in front of a computer screen displaying five boxes, each of which is associated with one of five balls. Initially all the balls sit outside the boxes and the goal is to place all the balls inside the boxes. The rule for moving balls in or out of boxes is as follows: "The rightmost ball can always move; other balls can be moved if the ball immediately to the right is in its box and all other balls to the right are out of their boxes." The results showed that participants frequently solved the puzzle while being unaware of the rule system that governed it. The following is a telling conversation between the experimenter and one of the participants immediately following the first completion of the puzzle.
Experimenter : Now I want to ask you about the puzzle you just solved, how it worked, what you did.
Participant: No idea
P: No idea. It was very painful. (Laughs)
P: Yeah, but it was basically luck... that I got it.
E: You had no idea what you were doing?
P: Not really.
E: Suppose somebody else was going to do the puzzle who had never seen it before and you had to give them some hints, tell them how to solve it.
P: Well, let's see. I don't know what to say... but, I guess (garbled) the puzzle . . . the good part was that there usually wasn't any more than like one or two choices. I think there was one choice was there any more than one choice? I don't know. But I had (garbled). Which is why I kept ending up back where I started from, which was frustrating. I would tell them, I would tell them, good luck. That's all.
In spite of being unaware of the rules, this participant's overall performance was quite good. In fact, as Reber and Kotovsky reported, "Immediately after giving this fairly uninformative description of his process of solving the puzzle he . . . solved the puzzle in 21 moves (the minimum) superior to most of the other participants."
Recent experiments provide similar findings with regard to creativity. Marsh, Bink, and Hicks (1999) demonstrated the possible influence of previously encountered events, which are not necessarily consciously remembered, on creative expression and thought. Participants were asked to spend a period of twenty minutes drawing space creatures from their imagination. Before beginning they were shown three pictures of fictitious space creatures presented as examples of other participants' drawings. Each of these creatures had fangs, spikes, or weapons, all objects which are oriented around one theme - hostility. Participants were then asked to draw any type of creature that they wanted as long as they did not copy any aspect of the creatures shown. The results were intriguing and reminiscent of the work of Jacoby and his colleagues with the process-dissociation procedure discussed earlier. Although subjects were explicitly told not to include any of the exemplar characteristics, the core concept around which these characteristics revolved, hostility, could be seen in most of their creative work.
Importantly, little influence of the actual characteristics of the exemplars could be seen in the creative works of the participants. The elements that made the exemplar creatures hostile (fangs, spikes, and weapons) were virtually never depicted by the participants in their novel drawings. Rather it was the underlying theme, the shared qualities of the exemplars that were influencing the participants' drawings. In a post-experimental interview, only 4 of the 142 participants described the original three samples as displaying hostility. These effects were not limited to visual displays. Subjects who initially worked with scrambled sentences exhibiting a mild hostility-related theme produced similar data. These results are consistent with the spreading activation perspective in that the creative process is facilitated by previously encountered, and unconsciously detected, themes in one's environment.
Taken together, these studies suggest that complex processes such as problem solving or creative invention can be influenced by previously encountered experiences that are not, at the critical time of the task, consciously available. There are relatively few studies that have looked directly at this issue and, of course, we are not suggesting that these experiments are process pure. It is possible that subjects in these situations, to some extent, have been consciously aware of the previously provided material (see Jacoby, Lindsay, &Toth, 1992). Nevertheless, the work is provocative and is coordinate with the converging lines of evidence cited previously. See Sternberg (Chap. 31) for additional approaches to the issue of creativity.
Continue reading here: Multiple Memory Systems
Was this article helpful?
Related Posts
What Implicit Implies - Thinking and Reasoning
Levelts Model of Normal Speech Production
Approaches to Intelligence
The Roles of Analogy in Scientific Thinking
Multicomponent Working Memory Model
Differences Between Scientific Reasoning and Legal Reasoning
10x Your Memory Power
Center for Innovation and Analytics
Departments
Academic Affairs
Audit and Advisory Services
Finance and Administration
Human Resources
Information Technology
Office of the President
Student Affairs
University Advancement
University Relations
Other Offices and Departments
About the Center for Innovation and Analytics
Areas of Growth in Analytics
Analytics Career Preparation
Microsoft Office Specialist Certifications
Analytics Courses
Executives in Residence in Analytics
Success Stories
Analytics Events
SAS Joint Graduate Certificate in Business Analytics
Analytics Resources
Online SAS Joint Graduate Certificate in Business Analytics Certificate
Innovation Courses
COBE BB&T Innovation Competition
The Background to Support the Center
What the Center Provides
Skills Required by Employers
Directors' Bios
P.O. Box 6953 Radford, VA 24142 Kyle Hall Suite 231 540.831.5513 cia@radford.edu cia-analytics@radford.edu cia-innovation@radford.edu
Dr. Wil Stanton, Director wstanton@radford.edu cia-analytics@radford.edu
Vicki Perkins, Administrative Assistant vperkins1@radford.edu
Problem Solving, Critical Thinking, and Analytical Reasoning Skills Sought by Employers
In this section:
Problem Solving
Analytical Reasoning
View the content on this page in a Word document.
Critical thinking, analytical reasoning, and problem-solving skills are required to perform well on tasks expected by employers. 1 Having good problem-solving and critical thinking skills can make a major difference in a person's career. 2
Every day, from an entry-level employee to the Chairman of the Board, problems need to be resolved. Whether solving a problem for a client (internal or external), supporting those who are solving problems, or discovering new problems to solve, the challenges faced may be simple/complex or easy/difficult.
A fundamental component of every manager's role is solving problems. So, helping students become a confident problem solver is critical to their success; and confidence comes from possessing an efficient and practiced problem-solving process.
Employers want employees with well-founded skills in these areas, so they ask four questions when assessing a job candidate 3 :
Evaluation of information: How well does the applicant assess the quality and relevance of information?
Analysis and Synthesis of information: How well does the applicant analyze and synthesize data and information?
Drawing conclusions: How well does the applicant form a conclusion from their analysis?
Acknowledging alternative explanations/viewpoints: How well does the applicant consider other options and acknowledge that their answer is not the only perspective?
When an employer says they want employees who are good at solving complex problems, they are saying they want employees possessing the following skills:
Analytical Thinking — A person who can use logic and critical thinking to analyze a situation.
Critical Thinking – A person who makes reasoned judgments that are logical and well thought out.
Initiative — A person who will step up and take action without being asked. A person who looks for opportunities to make a difference.
Creativity — A person who is an original thinker and have the ability to go beyond traditional approaches.
Resourcefulness — A person who will adapt to new/difficult situations and devise ways to overcome obstacles.
Determination — A person who is persistent and does not give up easily.
Results-Oriented — A person whose focus is on getting the problem solved.
Two of the major components of problem-solving skills are critical thinking and analytical reasoning.  These two skills are at the top of skills required of applicants by employers.
- Return to top of page -
Critical Thinking 4
"Mentions of critical thinking in job postings have doubled since 2009, according to an analysis by career-search site Indeed.com." 5 Making logical and reasoned judgments that are well thought out is at the core of critical thinking. Using critical thinking an individual will not automatically accept information or conclusions drawn from to be factual, valid, true, applicable or correct. "When students are taught how to use critical thinking to tap into their creativity to solve problems, they are more successful than other students when they enter management-training programs in large corporations." 6
A strong applicant should question and want to make evidence-based decisions. Employers want employees who say things such as: "Is that a fact or just an opinion? Is this conclusion based on data or gut feel?" and "If you had additional data could there be alternative possibilities?" Employers seek employees who possess the skills and abilities to conceptualize, apply, analyze, synthesize, and evaluate information to reach an answer or conclusion.
Employers require critical thinking in employees because it increases the probability of a positive business outcome. Employers want employees whose thinking is intentional, purposeful, reasoned, and goal directed.
Recruiters say they want applicants with problem-solving and critical thinking skills. They "encourage applicants to prepare stories to illustrate their critical-thinking prowess, detailing, for example, the steps a club president took to improve attendance at weekly meetings." 7
Employers want students to possess analytical reasoning/thinking skills — meaning they want to hire someone who is good at breaking down problems into smaller parts to find solutions. "The adjective, analytical, and the related verb analyze can both be traced back to the Greek verb, analyein — 'to break up, to loosen.' If a student is analytical, you are good at taking a problem or task and breaking it down into smaller elements in order to solve the problem or complete the task." 9
Analytical reasoning connotes a person's general aptitude to arrive at a logical conclusion or solution to given problems. Just as with critical thinking, analytical thinking critically examines the different parts or details of something to fully understand or explain it. Analytical thinking often requires the person to use "cause and effect, similarities and differences, trends, associations between things, inter-relationships between the parts, the sequence of events, ways to solve complex problems, steps within a process, diagraming what is happening." 10
Analytical reasoning is the ability to look at information and discern patterns within it. "The pattern could be the structure the author of the information uses to structure an argument, or trends in a large data set. By learning methods of recognizing these patterns, individuals can pull more information out of a text or data set than someone who is not using analytical reasoning to identify deeper patterns." 11
Employers want employees to have the aptitude to apply analytical reasoning to problems faced by the business. For instance, "a quantitative analyst can break down data into patterns to discern information, such as if a decrease in sales is part of a seasonal pattern of ups and downs or part of a greater downward trend that a business should be worried about. By learning to recognize these patterns in both numbers and written arguments, an individual gains insights into the information that someone who simply takes the information at face value will miss." 12
Managers with excellent analytical reasoning abilities are considered good at, "evaluating problems, analyzing them from more than one angle and finding a solution that works best in the given circumstances". 13 Businesses want managers who can apply analytical reasoning skills to meet challenges and keep a business functioning smoothly
A person with good analytical reasoning and pattern recognition skills can see trends in a problem much easier than anyone else.
Problem Solving Activities to Improve Team Creativity
Do you want a free project management.
We have the #1 Online Project Management Software for effective project management.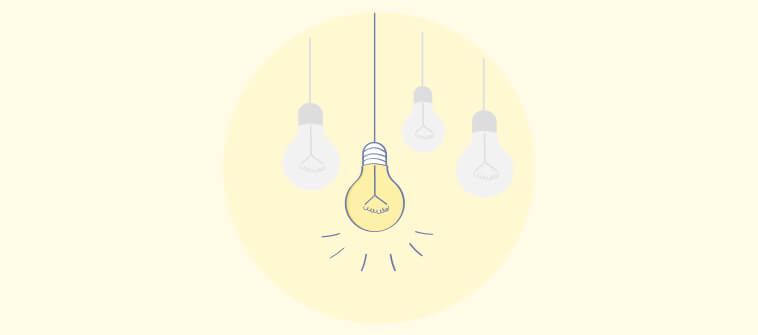 "Every problem has a solution. You just have to be creative enough to find it." – Travis Kalanick
Problem-solving is a skill that undoubtedly comes into play to improve creativity, execute and deliver projects delightfully. Strong problem-solving skills to improve creativity is a crucial asset for any team. Whether you're a manager or fresher, easy problem-solving tactics will help you glide over tough decision-making faster and approach problems smartly.
For example, in project management, your team might find itself questioning things like "How would we handle tight deadlines while maintaining the quality consistently?" or "How do we ensure that we effectively track progress on multiple projects?".
These are common challenges that are bound to arise on the job. However, being prepared and having the ability to handle difficult or unexpected situations is what will guide you to the end.
Luckily, there are many ways to develop problem-solving skills to create innovative solutions. Here's how one can rewire the brain for problem solving and creativity. Let's start with the basics!
Table of Contents
What Are Problem Solving Activities?
Simply put, problem-solving activities are activities that help in building the capability to solve problems and overcome challenges. While finding effective solutions to complex problems isn't easy, a step-by-step process of solving the problem at hand ensures that you implement the most effective solution.
One can resolve almost any problem by using the right techniques learned through various problem-solving exercises. All processes of problem-solving begin with identifying and defining the problem. Thereafter, one evaluates the possible course of action and selects the best approach for solving the problem.
For example, if you are starting an online store and have listed down all possible problems that can arise in the process, with the right problem-solving techniques you cannot only eliminate those issues but also can bring out the best possible solution to help you scale and grow.
Problem-solving activities are highly sought-after activities that help in imbibing key problem-solving skills.
Let's take a look at these skills.
Analytical skills
Adaptability, Quick thinking ability
Logical reasoning
Communication skills
Perseverance, Motivation skills
Collaboration
Team skills
Cooperation
Decision-making skills, Leadership skills
Visual perception skills
Critical thinking skills, Negotiation skills
Read More: Excel in Project Execution With These 5 Surefire Tips
The Importance of Developing Problem Solving Skills in Today's Workplace
You may question: How will I benefit from developing problem-solving skills in my team members? Are these skills important for my team to attain business goals?
Well, have you ever found yourself saying, "Let's think outside the box for this project" to your team? We are certain that you have, and that is exactly why you need to understand what it takes to level up your team's ability to convert problems into actionable solutions for the team to succeed together. After all, company performance is closely tied to improving team members' problem-solving skills.
Good problem-solving skills encourage quick and creative thinking, leading to better decision-making and ultimately increased company growth. Teams and leaders who approach problems thoughtfully perform better and find realistic solutions.
Let's take a step back and understand ' What it takes ?' to level up your team's ability to convert problems into actionable solutions.
The secret to a thriving business lies in solving problems effectively. This is where good teams outshine the mediocre ones, isn't it?
So how do the good teams do it?
Good teams approach problems in a fresh and creative manner at every step of the way. They have learned how to generate ideas and come up with out-of-the-box solutions.
Guess what they have mastered?
Yes, problem-solving skills!
Here are a few advantages that you should expect from your teams that have acquired problem-solving skills:
1. Better risk handling
Managing risk means acknowledging that undesired or uncertain events may occur at any stage of the process. Problem-solving skills help in being confident of your capability to turn risks into opportunities by going beyond the expected.
2. Better communication
Problem-solving skills equip you with solving issues in a way that minimizes accusations and brings about a resolution regarding the problem. This efficient approach helps foster intra-team communication eventually leading to better understanding.
3. Improved productivity output
Adopting problem-solving techniques at the workplace has a positive impact on total productivity . Problem-solving skills help in implementing solutions in an effective and timely manner without any hindrance.
4. A proactive mindset
A proactive mindset enables identifying and executing the solution to a specific problem. Defining, generating, evaluating, and selecting the best solution is possible only when one has mastered the problem-solving skill.
Remember that not all problems are the same. Moreover, it is unlikely that the same solution will work each time for a particular problem. Scope and type of problems will vary according to the size, type, and goals of an organization. Likewise, solutions will be different for each. Thus, problem-solving skills are absolutely invaluable at the workplace.
20 Fun Problem Solving Activities to Improve Creativity
Problem-solving activities help in developing the skill of problem-solving by practicing exercises to equip a team or an individual with a convincing ability to handle and overcome problems and challenges. The below activities guide through the set of actions, approaches, and processes that one should undertake for devising strategies for solving a problem creatively.
1. Dumbest Idea First
Helps With: Creative problem solving
Why is creative problem solving important for problem-solving?
Creative problem solving allows you to relax your assumptions and approach a problem in an imaginative, unconventional way. The skill focuses on divergent thinking, thus redefining problem-solving.
What you'll need: Nothing!
Directions:
Yes, this is an important activity for problem-solving. Encourage everyone to voice the absolute random and dumb solution to the problem in front of them. Who knows, you might just get an idea that can be shaped into an effective solution.
Come to think of it, most successful start-up ideas once seemed like the dumbest!
2. 40-20-10-5
Helps With: Analytical skill
Why is an analytical skill important for problem-solving?
Analytical skill helps in assessing information and finding solutions using knowledge, facts, and data. This skill ensures that any solutions you implement are backed up logically and have been adequately thought out.
To apply this rule, explain your problem in 40 words. Cut it down to 20, then to 10, and finally to 5 words. This 5-word problem statement is the root of your problem and maybe even the solution!
3. Brainstorm Ideas
Helps With: Lateral Thinking
Why is Lateral Thinking important for problem-solving?
Lateral Thinking involves generating ideas using an indirect and creative approach that is not immediately obvious. It deals in insight restructuring and consciously coming up with alternative solutions for the given problem.
Brainstorming ideas is a powerful and one of the best problem-solving activities to get your team's creative juices flowing.
The purpose of this activity is to produce as many new and creative ideas as possible.
Once the list of ideas is ready, you can then go on to explore the feasibility of each idea to arrive at the most suitable one.
4. Gamification
Helps With: Perseverance, Motivation skill
Why is perseverance important for problem-solving?
Perseverance is being absolute in purpose to continue in the pursuit of an idea or a goal despite setbacks and roadblocks. The quality is a given if you wish to develop the skill of problem-solving.
Why is motivation skill important for problem-solving?
Motivational skills can be defined as actions or strategies that elicit a desired behavior or response. To solve a problem, deriving self-motivation to get to the core of the problem is foremost.
We all have heard the phrase, "Work Hard, Play harder". Guess it's time to incorporate it into your work routine!
Gamification will turn 'work' into an entertaining and fun activity. You are required to set different types of rules and objectives for the team which they have to follow to earn desirable rewards that will let them win the game or should we say, solve the problem?
5. Shrinking Vessel
Helps With: Adaptability, Quick thinking ability
Why is adaptability important for problem-solving?
Organizations that can adapt quickly have an obvious advantage over their competitors as they have conditioned themselves to effortlessly adapt to changing circumstances while facing problems.
Why is quick thinking ability important for problem-solving?
If you are a quick thinker, that means that you act on problems easily, while being efficient and accurate in thought.
What you'll need: A Rope/String
A Shrinking Vessel is a problem-solving activity with a simple concept. The idea is that you are in a situation of a sinking ship.
There is a predetermined space for the activity and the teams are divided equally. The entire team must work together to occupy a space, marked with a rope/string, that shrinks over time. It is the perfect game to bond with your teammates and craft a stellar creative strategy to be the last one standing.
6. Egg Drop Idea
Helps With: Logical reasoning
Why is logical reasoning important for problem-solving?
Logical reasoning measures your ability to reason logically by observing and analyzing circumstances. Logical reasoning aids in arriving at a rational conclusion about how to proceed.
What you'll need: newspaper, plastic wrap, cotton, socks, and a handkerchief
The egg drop project involves designing a package or a container with everyday items that will keep an egg intact when dropped from a height.
Sounds fascinating, right?
It sure is! You can use whatever items or construction material you find around you and deem fit to save an egg. Some items that you may find around easily are newspaper, plastic wrap, cotton, socks, and handkerchief.
Reach out for these and more to save your egg!
Helps With: Communication
Why is communication important for problem-solving?
Being an effective communicator is essential to succeed and progress at the workplace. This is because one needs to successfully communicate ideas and recommendations for daily tasks and projects.
What you'll need: Lego pieces
This is one of the most interesting team-building activities. This activity is all about observation and retention of design. For this activity, select an impartial individual to construct a random figurine using Legos in under 5 minutes.
Next, the competing teams have to replicate this structure in 10 minutes.
Sounds easy, right? Well, there's a catch!
Only one person is allowed to look at the figurine at a time. The person has to then communicate the parameters like size, shape, color, etc. to his/her team members. Now, that's some team-building activity!
8. Stranded
Helps With: Decision-making skill
Why is decision-making skill important for problem-solving?
Problem-solving and decision-making skills go hand in hand at work. Decision-making is an ongoing process in every organization whether big or small. Decision-making skills help in choosing between two or more alternatives to arrive at the best solution to implement.
What you'll need: A room that can be locked
The setting is that your team will be locked in a room and will be given 30 minutes to choose 10 items that they will need for survival. Also, the items have to be chronologically listed.
9. Reverse the Pyramid
Helps With: Adaptability, Collaboration
Having adaptability skills means embracing problems with optimism. Adaptability reflects your willingness to respond to changing circumstances.
Why is collaboration important for problem-solving?
In the words of Peter Senge, "Collectively, we can be more insightful, more intelligent than we can possibly be individual".
Collaboration facilitates the free exchange of ideas, knowledge, perspectives, and experiences leading to enhanced innovation.
This is one of the best problem-solving exercises for teams.
Make a team. Ask everyone to stand in the shape of a pyramid. Next, ask them to flip the base and the apex moving only 3 people.
Whichever team moves and forms the reverse pyramid fastest wins the activity.
10. Word on the Street
Helps With: Team skills
Why are team skills important for problem-solving?
Building strong team skills enables team members to come together for a common purpose. Employing team skills for problem-solving is a hallmark of high-performing teams.
It's a fairly simple technique that involves interviewing all team members to gain their perspective on the solution that has been arrived at for a specific problem.
11. Human Knot
Helps With: Collaboration, Communication skills
Why are communication skills important for problem-solving?
When teams come together to solve a problem, no problem is big enough. Together, a team can overcome even the most difficult of obstacles. Active listening skills are an important element of communication skills.
Get ready for an entertaining problem-solving group activity!
Make everyone stand in a circle. Next, ask each one to hold hands with two people who aren't directly standing next to them.
Now, ask them to untangle themselves and form a circle without letting go of anyone's hand. Believe us, it's going to be super fun watching them twist and turn to form the perfect circle.
12. Marshmallow Spaghetti Tower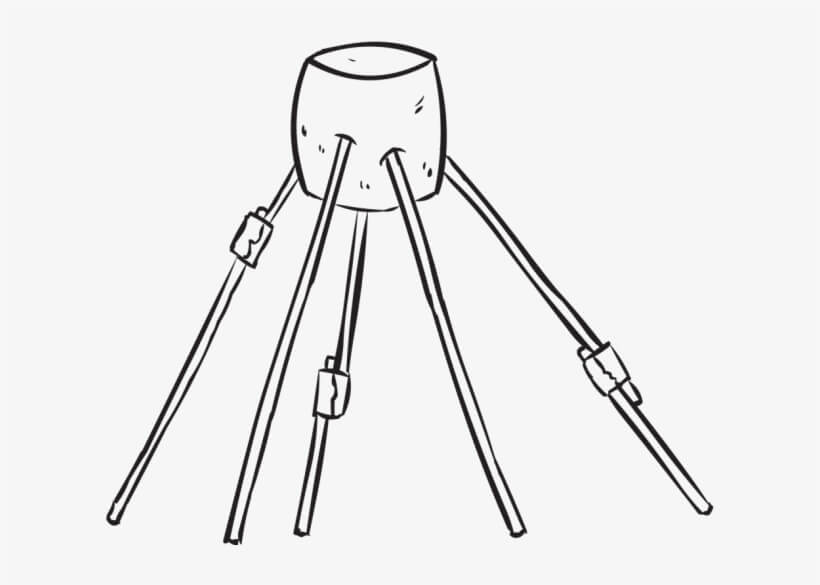 Helps With: Collaboration
What you'll need: Uncooked spaghetti, 1 marshmallow, tape, and a string/thin rope
In this activity, you simply have to make the tallest tower within the set amount of time.
You're given a handful of supplies to work with. Your task is to build the tallest free-standing tower that supports a marshmallow at the top of the tower! You're given 18 minutes to complete the challenge.
13. Minefield
Helps With: Team skill, Trust
Why is trust important for problem-solving?
A well-analyzed solution will fail if the team lacks trust while implementing the solution. Building trust within the team is the first step towards problem-solving.
What you'll need: An empty room, blindfolds, common office items like table, chair, bag, bottle
Place some objects like a table, chair, bag, bottle, etc. on the floor to act as obstacles in this activity.
Divide teams into pairs and blindfold one of them. The person who is not blindfolded has to verbally guide the person in blindfolds to the other end of the room, avoiding the 'mines'.
14. Bonding Belt
Helps With: Cooperation
Why is cooperation important for problem-solving?
Cooperation for problem-solving means being part of a cooperative team that identifies and listens to each other's perspectives on the proposed solution and works together as a team.
What you'll need: A firm rope
Make teams of 5-6 people. Tie them together by a firm rope, tightly wrapped around their waists. Ask them to move as one unit from point A to point B in as short a time as possible. The teams have to ensure they stay 'bonded' as one unit.
15. Frostbite
Helps With: Decision-making skill, Leadership skill
Why is leadership skill important for problem-solving?
Leadership involves keeping the team aligned, energized, and focused on a common business goal. The ability to stimulate, challenge, and inspire others to devise creative solutions is what adds up to leadership skills .
What you'll need: An electric fan, a packet of construction materials like card stock, rubber bands, and sticky notes, etc, a blindfold
The scenario for this creative problem-solving activity is that your team is on arctic exploration. You have to separate everyone into different teams of 4-5 members. Each team will choose a leader among themselves who will lead them on this activity. The teams have to construct a shelter to protect themselves from the storm that will hit in precisely 30 minutes. The catch is that the team leaders will not work as they can't move their hands due to frostbite. Further, all other team members are temporarily blind due to snow blindness. After the time is up, you can turn on the fan and see whose shelter can endure the high winds of the storm. Come on, let's see which team withstands the snowstorm!
16. Idea Mock-Up
Helps With: Analytical skill, Decision making skill
In this activity, the solutions to your problems are supposed to be projected via mock-ups to ascertain the best solution for the given problem. This enables receiving the most accurate feedback on the proposed solutions.
17. Futures Wheel
Helps With: Visual perception skill
Why is visual perception skill important for problem-solving?
Visual perception skills are the ability to make sense of what the eyes see. It involves organizing and interpreting the information and giving it meaning.
What you'll need: Pen and paper
If you're looking to explore the structural consequences of a proposed solution, then this activity is your best bet.
You start with writing the name of the topic in the center. Next, you form the first layer of the wheel with consequences to the solutions. In the next layer, you may go deep into the consequences of these consequences themselves. Jot these down in the order of importance. Analyze each aspect and complete this activity within a time period of about 30 minutes.
This visual technique will make it easier for you to outline the best method to go ahead with to attain the desired outcome.
18. Be a Character
Helps With: Initiative
Why is initiative important for problem-solving?
Taking initiative is the ability to independently assess problems and initiate action to attain solutions. It is a self-management skill and requires rational persistence to be able to solve a problem successfully.
Fancied being an imaginary character from a movie or block? Or just fancied being a famous personality?
Well, now is the time to bring out your inner persona and approach the given problem with the outlook and the perspective of the character or person who you've always admired. Embody the character for 15 minutes and see how you approach the situation at hand.
19. End in Mind
According to Dr. Stephen R. Covey, all things are created twice – first in the mind and then in the real world.
Logical reasoning helps you reason through ideas and decisions following a series of steps to conclude. This approach leads to efficient problem-solving.
The end in mind activity allows you to question the 'What', 'Why', and 'How' of any problem. It brings purpose and clarity to the solution you seek. You basically backtrack your way into finding a solution.
20. Stop, Start, Continue
Helps With: Critical thinking skill, Negotiation skill
Why is critical thinking important for problem-solving?
Critical thinking refers to the ability to use knowledge, facts, and data to effectively share thoughts and make justifiable decisions. The skill includes analyzing information and formulating creative solutions to complex problems.
Why is negotiation skill important for problem-solving?
Having negotiation skills does not mean that you give in or instantly compromise every time someone disagrees with you. Having this skill means demonstrating open-mindedness to prospects and team members. Active listening is crucial to develop this skill.
A Stop, Start, Continue Approach is a feedback framework made up of three things that a team should stop doing, three things that a team should start doing, and three things that a team should continue doing as they move forward to achieve their problem-solving objectives.
The purpose of the above-listed activities is to train your mind to think about how to solve a problem in new ways and for greater success. The purpose is also to have some fun through these activities while upgrading your skills.
Read More: How to Solve Project Management Problems in The Modern Workplace
The 10-Step Process of Problem Solving Ability
This simple 10-step process will guide you in solving problems to improve creativity.
Define the Problem
Analyze the Problem
Specify Underlying Causes
Brainstorm Ideas
List Possible Solutions
Create Solution Mock-Ups
Measure the Business Impact
Establish the Best Possible Solution
Implement the Solution
Evaluate Progress
Read More: 16 Best Project Management Softwares for Creative Teams
The Four P's to Problem Solving
The problem-solving process is cyclic in nature. This is because there are bound to arise new problems while managing a project that accordingly demands new solutions.
This is where you measure, understand, and diagnose the problem that you wish to solve. The activities 40-20-10-5 and Dumbest idea first help in initiating a problem-solving process.
This is where you organize everything and generate possibilities through activities like Brainstorming and Word of mouth .
This is where you visualize and execute your plan. Activities like Futures wheel and Stop, start, continue fall in this stage of problem-solving.
This is where you analyze the solution and check for further improvement. Stranded and Shrinking Vessel are the activities that develop decision-making skills leading to problem-solving.
Face Challenges Head-on With Quick and Easy Problem Solving Activities
Doesn't it look like it's all under control now? Well, to be perfectly honest, it takes time and practice to be an effective problem solver.
The way we approach problems at the workplace can be improved by indulging in proven activities that help build problem-solving skills to improve creativity.
Once you have covered the basics of how to go about the problem-solving process and have a can-do mindset, we are sure that there is absolutely nothing that can deter you from confronting problems head-on.
The listed activities are the easiest mechanism to follow to master the skill of effective problem-solving at the workplace. This course of action will enable you to exert full control towards sure shot success in improving creativity with constructive problem-solving activities.
Do you want a free Project Management Software?
About the author.
David Miller
David is a Project Management expert. He has been published in elearningindustry.com , simpleprogrammer.com . As a project planning and execution expert at ProProfs, he has offered a unique outlook on improving workflows and team efficiency. Connect with David for more engaging conversations on Twitter , LinkedIn , and Facebook .
Related Posts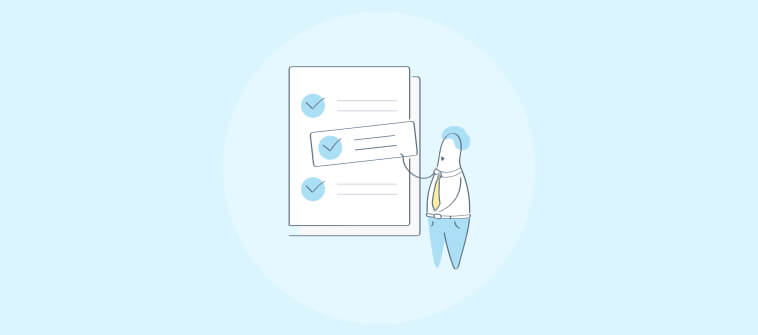 Drive Your Projects to Success With a Powerful Project Implementation Plan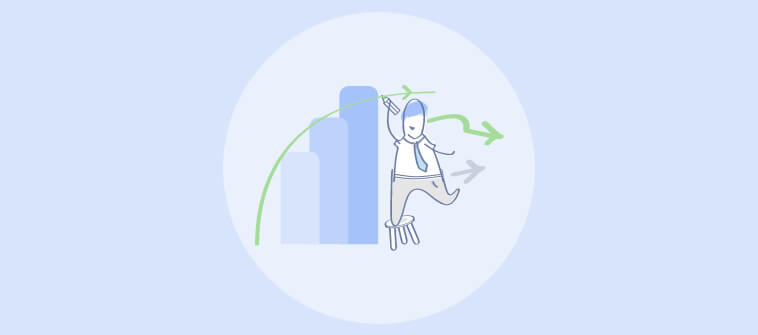 How to Improve Your Project Evaluation Process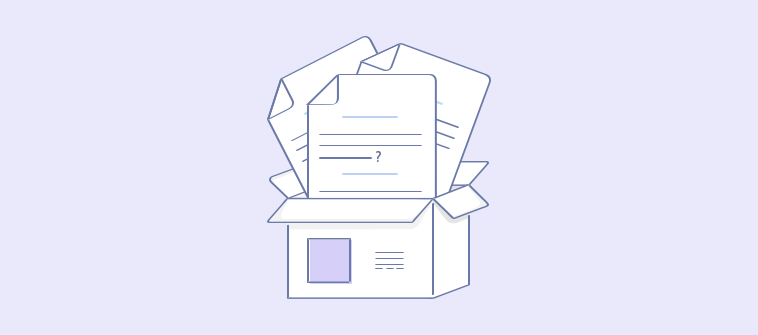 Project Management Methodologies 101: The What, Why, How, & Types Explained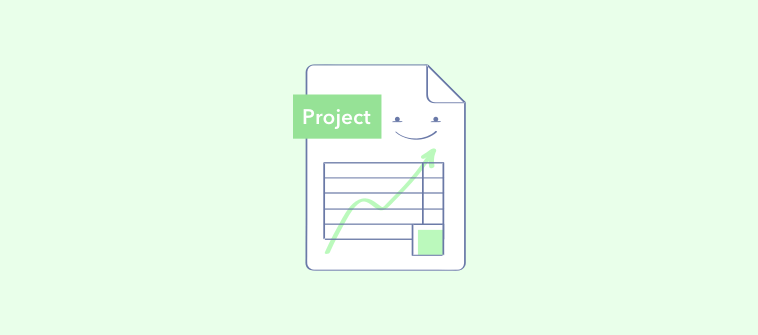 How to Identify Project Scope: All You Need to Know
Popular posts.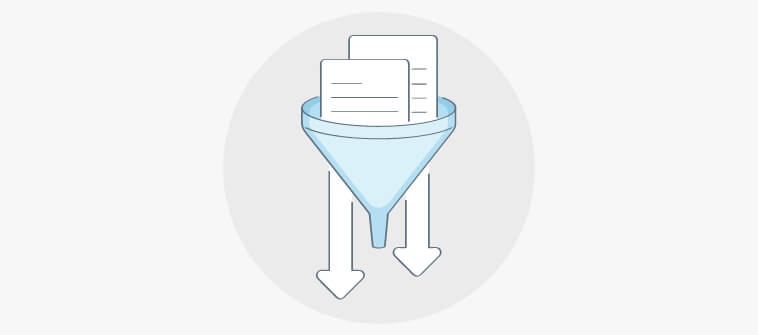 All About Project Pipeline Management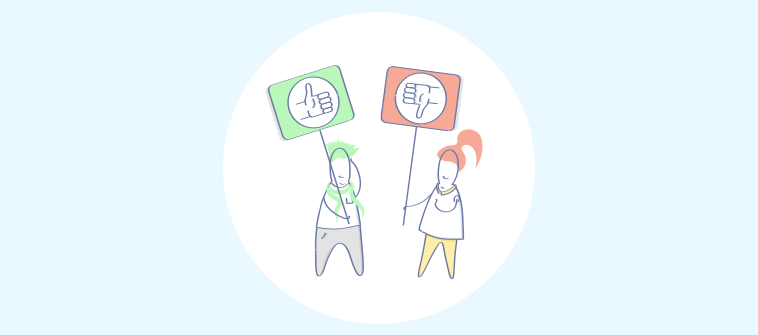 Complete Guide to Conflict Resolution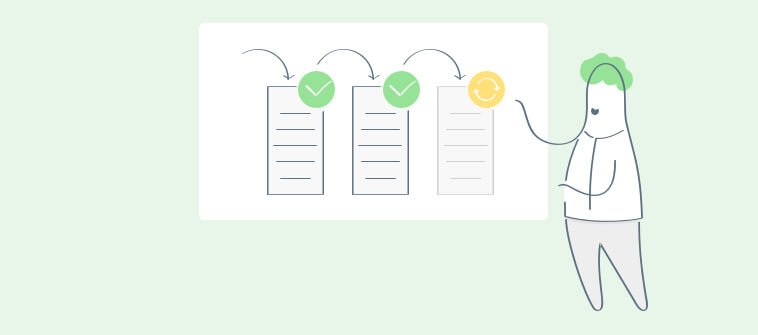 Best Kanban Board Software
Best Project Collaboration Software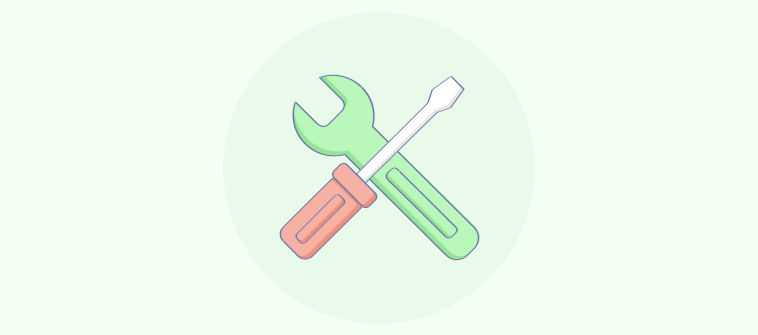 Best Agile Project Management Software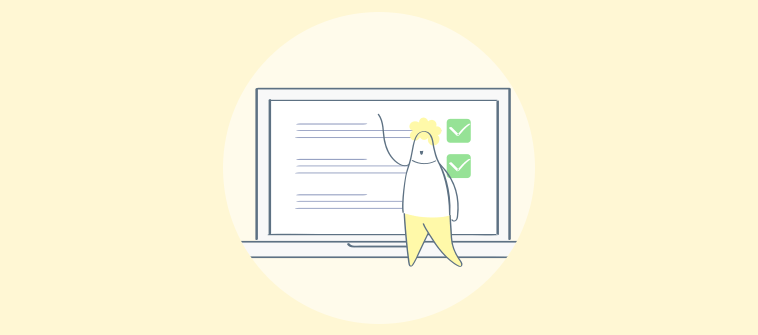 Best Creative Project Management Software
Project Management Statistics and Facts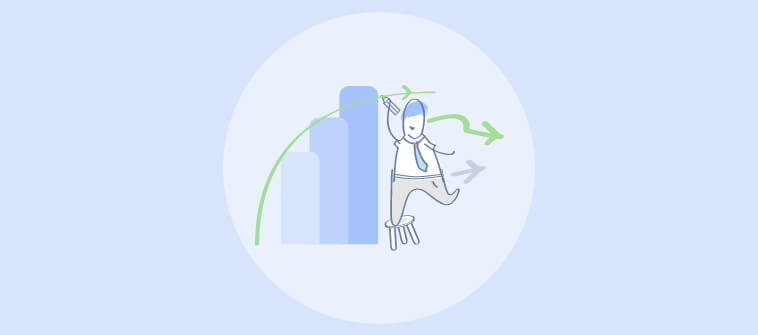 How to Improve Project Evaluation Process
Best Team Management Software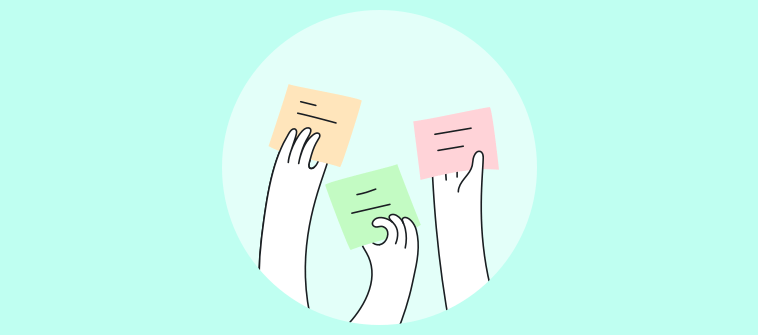 Best Enterprise Project Management Software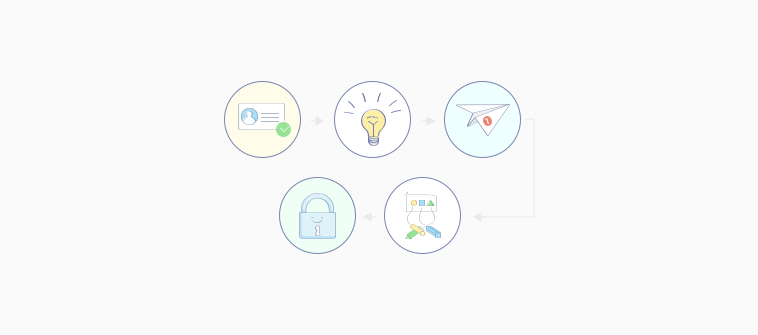 Project Management Framework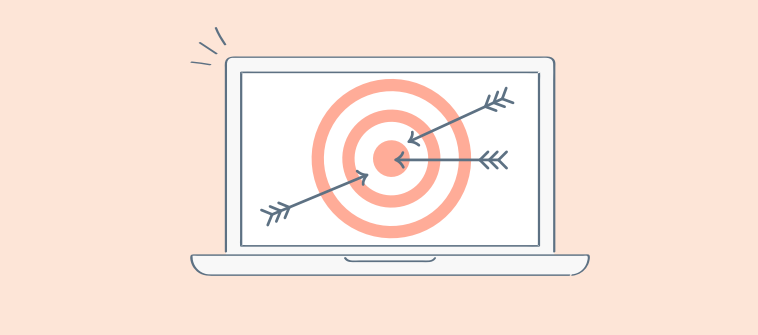 Difference Between Project Goals and Objectives
Build leaders that accelerate team performance and engagement.
Drive productivity through sustained well-being and mental health for all employees with BetterUp Care™.
Transform your business, starting with your sales leaders.
Foster a culture of inclusion and belonging.
See how innovative companies use BetterUp to build a thriving workforce.
Best practices, research, and tools to fuel individual and business growth.
View on-demand BetterUp events and learn about upcoming live discussions.
The latest insights and ideas for building a high-performing workplace.
Innovative research featured in peer-reviewed journals, press, and more.
We're on a mission to help everyone live with clarity, purpose, and passion.
Join us and create impactful change.
Read the buzz about BetterUp.
Meet the leadership that's passionate about empowering your workforce.
For Business
31 examples of problem solving performance review phrases
Jump to section
You're doing great
You should think of improving, tips to improve.
Use these practical examples of phrases, sample comments, and templates for your performance review , 360-degree feedback survey, or manager appraisal.
The following examples not only relate to problem-solving but also conflict management , effective solutions, selecting the best alternatives, decision making , problem identification, analyzing effectively, and generally becoming an effective problem-solving strategist. Start using effective performance review questions to help better guide your workforce's development.
You always maintain an effective dialogue with clients when they have technical problems. Being clear and articulate makes sure our customers' faults are attended to promptly.
You constantly make sure to look beyond the obvious you never stop at the first answer. You're really good at exploring alternatives. Well done!
Keeping the supervisors and managers informed of status changes and requests is important. You're really good at communicating the changes to the projects at all times. Keep it up!
You stay cool and collected even when things aren't going according to plan or up in the air. This is a great trait to possess. Well done!
You're excellent at giving an honest and logical analysis. Keep it up! Effectively diagnosing complex problems and reaching sustainable solutions is one of your strong points.
Your ability to ability to make complex systems into simple ones is truly a unique skill to possess. Well done!
You often identify practical solutions to every roadblock. You're a real asset to the team! Great job.
You always listen actively and attentively to make sure you understand what the exact problem is and you come up with solutions in an effective manner.
You have an amazing ability to clearly explain options and solutions effectively and efficiently. Well done!
When driving projects, you can shift to other areas comfortably and easily. making sure the project runs smoothly. Great job!
You always seem too overwhelmed when faced with multiple problems. Try to think of ways to make problems more manageable so that they can be solved in a timely and effective manner.
Avoiding conflicts constantly with people is not a good idea as you will only build up personal frustration and nothing will be done to remedy the situation. Try to face people when there are problems and rectify problems when they occur.
Don't allow demanding customers to rattle your cage too much. If they become too demanding, take a step back, regulate your emotions , and try to make use of online support tools to help you rectify problems these tools can help a lot!
It's necessary that you learn from your past mistakes . You cannot keep making the same mistakes , as this is not beneficial to the company.
You tend to ask the same questions over and over again. Try to listen more attentively or take notes when colleagues are answering!
Providing multiple solutions in an indirect and creative approach will allow you to be more effective at problem-solving . if you struggle with this typically through viewing the problem in a new and unusual light.
You fail to provide staff with the appropriate amount of structure and direction. They must know the direction you wish them to go in to achieve their goals .
You need to be able to recognize repetitive trends to solve problems promptly.
You tend to have problems troubleshooting even the most basic of questions. As a problem solver and customer support person, it's imperative that you can answer these questions easily.
Read through your training manual and make sure you fully understand it before attempting questions again.
Try to complain less about problems and come up with solutions to the problems more often. Complaining is not beneficial to progression and innovation.
As a problem solver, it's important to be able to handle multiple priorities under short deadlines.
You need to be able to effectively distinguish between the cause and the symptoms of problems to solve them in an efficient and timely manner.
Try to anticipate problems in advance before they become major roadblocks down the road.
Try to view obstacles as opportunities to learn and thrive at the challenge of solving the problem.
Remember to prioritize problems according to their degree of urgency. It's important that you spend the majority of your time on urgent tasks over menial ones.
When putting plans into place, stick to them and make sure they are completed.
When solving problems, try to allocate appropriate levels of resources when undertaking new projects. It is important to become as efficient and as effective as possible.
Try to learn to pace yourself when solving problems to avoid burnout . You're a great asset to the team and we cannot afford to lose at this point.
Meeting regularly with your staff to review results is vital to the problem-solving process.
Staff that has regular check-ins understand what it is that is required of them, what they are currently achieving, and areas they may need to improve. Try to hold one-on-one meetings every week.
Madeline Miles
Madeline is a writer, communicator, and storyteller who is passionate about using words to help drive positive change. She holds a bachelor's in English Creative Writing and Communication Studies and lives in Denver, Colorado. In her spare time, she's usually somewhere outside (preferably in the mountains) — and enjoys poetry and fiction.
10 performance review tips to drastically move the needle
37 innovation and creativity appraisal comments, 25 performance review questions (and how to use them), 18 questions to ask in a performance self-evaluation, organizational performance: 4 ways to unlock employee potential, how a performance review template improves the feedback process, 6 surefire ways to reach optimal peak performance, 3 ways to solve your performance management problems, why today's high-performance culture isn't what you think it is, stay connected with betterup, get our newsletter, event invites, plus product insights and research..
1200 Folsom St San Francisco, CA 94103
Sales Performance
Diversity & Inclusion
Case Studies
News and Press
Leadership Team
Become a BetterUp Coach

[email protected]

Contact Sales
Privacy Policy
Acceptable Use Policy
Trust & Security
Cookie Preferences
English | Deutsch | UK English | Français
Career Sidekick
Interview Answers
Career Advice
Resume Builder
26 Good Examples of Problem Solving (Interview Answers)
300+ Interview Questions Answered.
300+ Interview Questions with Expert Answers.
Employers like to hire people who can solve problems and work well under pressure. A job rarely goes 100% according to plan, so hiring managers will be more likely to hire you if you seem like you can handle unexpected challenges while staying calm and logical in your approach.
But how do they measure this?
They're going to ask you interview questions about these problem solving skills, and they might also look for examples of problem solving on your resume and cover letter. So coming up, I'm going to share a list of examples of problem solving, whether you're an experienced job seeker or recent graduate.
Then I'll share sample interview answers to, "Give an example of a time you used logic to solve a problem?"
Examples of Problem Solving Scenarios in the Workplace
Correcting a mistake at work, whether it was made by you or someone else
Overcoming a delay at work through problem solving and communication
Resolving an issue with a difficult or upset customer
Overcoming issues related to a limited budget, and still delivering good work through the use of creative problem solving
Overcoming a scheduling/staffing shortage in the department to still deliver excellent work
Troubleshooting and resolving technical issues
Handling and resolving a conflict with a coworker
Solving any problems related to money, customer billing, accounting and bookkeeping, etc.
Taking initiative when another team member overlooked or missed something important
Taking initiative to meet with your superior to discuss a problem before it became potentially worse
Solving a safety issue at work or reporting the issue to those who could solve it
Using problem solving abilities to reduce/eliminate a company expense
Finding a way to make the company more profitable through new service or product offerings, new pricing ideas, promotion and sale ideas, etc.
Changing how a process, team, or task is organized to make it more efficient
Using creative thinking to come up with a solution that the company hasn't used before
Performing research to collect data and information to find a new solution to a problem
Boosting a company or team's performance by improving some aspect of communication among employees
Finding a new piece of data that can guide a company's decisions or strategy better in a certain area
Problem Solving Examples for Recent Grads/Entry Level Job Seekers
Coordinating work between team members in a class project
Reassigning a missing team member's work to other group members in a class project
Adjusting your workflow on a project to accommodate a tight deadline
Speaking to your professor to get help when you were struggling or unsure about a project
Asking classmates, peers, or professors for help in an area of struggle
Talking to your academic advisor to brainstorm solutions to a problem you were facing
Researching solutions to an academic problem online, via Google or other methods
Using problem solving and creative thinking to obtain an internship or other work opportunity during school after struggling at first
You can share all of the examples above when you're asked questions about problem solving in your interview. As you can see, even if you have no professional work experience, it's possible to think back to problems and unexpected challenges that you faced in your studies and discuss how you solved them.
Interview Answers to "Give an Example of an Occasion When You Used Logic to Solve a Problem"
Now, let's look at some sample interview answers to, "Give me an example of a time you used logic to solve a problem," since you're likely to hear this interview question in all sorts of industries.
Example Answer 1:
At my current job, I recently solved a problem where a client was upset about our software pricing. They had misunderstood the sales representative who explained pricing originally, and when their package renewed for its second month, they called to complain about the invoice. I apologized for the confusion and then spoke to our billing team to see what type of solution we could come up with. We decided that the best course of action was to offer a long-term pricing package that would provide a discount. This not only solved the problem but got the customer to agree to a longer-term contract, which means we'll keep their business for at least one year now, and they're happy with the pricing. I feel I got the best possible outcome and the way I chose to solve the problem was effective.
Example Answer 2:
In my last job, I had to do quite a bit of problem solving related to our shift scheduling. We had four people quit within a week and the department was severely understaffed. I coordinated a ramp-up of our hiring efforts, I got approval from the department head to offer bonuses for overtime work, and then I found eight employees who were willing to do overtime this month. I think the key problem solving skills here were taking initiative, communicating clearly, and reacting quickly to solve this problem before it became an even bigger issue.
Example Answer 3:
In my current marketing role, my manager asked me to come up with a solution to our declining social media engagement. I assessed our current strategy and recent results, analyzed what some of our top competitors were doing, and then came up with an exact blueprint we could follow this year to emulate our best competitors but also stand out and develop a unique voice as a brand. I feel this is a good example of using logic to solve a problem because it was based on analysis and observation of competitors, rather than guessing or quickly reacting to the situation without reliable data. I always use logic and data to solve problems when possible. The project turned out to be a success and we increased our social media engagement by an average of 82% by the end of the year.
Answering Questions About Problem Solving with the STAR Method
When you answer interview questions about problem solving scenarios, or if you decide to demonstrate your problem solving skills in a cover letter (which is a good idea any time the job description mention problem solving as a necessary skill), I recommend using the STAR method to tell your story.
STAR stands for:
It's a simple way of walking the listener or reader through the story in a way that will make sense to them. So before jumping in and talking about the problem that needed solving, make sure to describe the general situation. What job/company were you working at? When was this? Then, you can describe the task at hand and the problem that needed solving. After this, describe the course of action you chose and why. Ideally, show that you evaluated all the information you could given the time you had, and made a decision based on logic and fact.
Finally, describe a positive result you got.
Whether you're answering interview questions about problem solving or writing a cover letter, you should only choose examples where you got a positive result and successfully solved the issue.
What Are Good Outcomes of Problem Solving?
Whenever you answer interview questions about problem solving or share examples of problem solving in a cover letter, you want to be sure you're sharing a positive outcome.
Below are good outcomes of problem solving:
Saving the company time or money
Making the company money
Pleasing/keeping a customer
Obtaining new customers
Solving a safety issue
Solving a staffing/scheduling issue
Solving a logistical issue
Solving a company hiring issue
Solving a technical/software issue
Making a process more efficient and faster for the company
Creating a new business process to make the company more profitable
Improving the company's brand/image/reputation
Getting the company positive reviews from customers/clients
Every employer wants to make more money, save money, and save time. If you can assess your problem solving experience and think about how you've helped past employers in those three areas, then that's a great start. That's where I recommend you begin looking for stories of times you had to solve problems.
Tips to Improve Your Problem Solving Skills
Throughout your career, you're going to get hired for better jobs and earn more money if you can show employers that you're a problem solver. So to improve your problem solving skills, I recommend always analyzing a problem and situation before acting. When discussing problem solving with employers, you never want to sound like you rush or make impulsive decisions. They want to see fact-based or data-based decisions when you solve problems. Next, to get better at solving problems, analyze the outcomes of past solutions you came up with. You can recognize what works and what doesn't. Think about how you can get better at researching and analyzing a situation, but also how you can get better at communicating, deciding the right people in the organization to talk to and "pull in" to help you if needed, etc. Finally, practice staying calm even in stressful situations. Take a few minutes to walk outside if needed. Step away from your phone and computer to clear your head. A work problem is rarely so urgent that you cannot take five minutes to think (with the possible exception of safety problems), and you'll get better outcomes if you solve problems by acting logically instead of rushing to react in a panic.
You can use all of the ideas above to describe your problem solving skills when asked interview questions about the topic. If you say that you do the things above, employers will be impressed when they assess your problem solving ability.
If you practice the tips above, you'll be ready to share detailed, impressive stories and problem solving examples that will make hiring managers want to offer you the job. Every employer appreciates a problem solver, whether solving problems is a requirement listed on the job description or not. And you never know which hiring manager or interviewer will ask you about a time you solved a problem, so you should always be ready to discuss this when applying for a job.
Related interview questions & answers:
How do you handle stress?
How do you handle conflict?
Tell me about a time when you failed
Popular Interview Questions
Tell me about yourself.
4 Examples of How to Answer "Tell Me About Yourself" in Interviews.
Why should we hire you?
Best Answers to "Why Should We Hire You?" (4 Samples).
Why did you choose this job?
Eight answers to "Why Did You Choose This Job/Career?".
What to say in a job interview
Top 20 Essential Interview Questions and Answers.
Why did you apply for this position?
3 Example answers for why you applied.
Popular Resources
Thank you email after interview.
4 expertly written sample emails for after your interview.
Follow up email after interview
No response after an interview? Here's how to follow up by email.
Resume summary examples
10 Resume summary examples that will get you interviews.
Signs an interview went bad
15 Signs your interview didn't go well.
Best excuses to miss work
9 Good reasons to miss work.
Biron Clark
Biron Clark is a former executive recruiter who has worked individually with hundreds of job seekers, reviewed thousands of resumes and LinkedIn profiles, and recruited for top venture-backed startups and Fortune 500 companies. He has been advising job seekers since 2012 to think differently in their job search and land high-paying, competitive positions.
Privacy Preference Center
Privacy preferences.
Module 5: Thinking and Analysis
Solving problems creatively, learning objectives.
Identify the value of creative thinking in education
Describe the role of creative thinking skills in problem-solving
Creative Thinking Fiction and Facts
As you continue to develop your creative thinking skills, be alert to perceptions about creative thinking that could slow down progress. Remember that creative thinking and problem-solving are ways to transcend the limitations of a problem and see past barriers. It's a way to think "outside of the box."
Problem-Solving with Creative Thinking
Creative problem-solving is a type of problem-solving. It involves searching for new and novel solutions to problems. Unlike critical thinking, which scrutinizes assumptions and uses reasoning, creative thinking is about generating alternative ideas— practices and solutions that are unique and effective. It's about facing sometimes muddy and unclear problems and seeing how "things" can be done differently—how new solutions can be imagined. [2]
Resources for Creative Thinking
Creative Thinking Skills
45 Websites on Creative Thinking and Creative Skills
Creativity Techniques A To Z
Contribute!
Improve this page Learn More
Harris, Robert. "Introduction to Creative Thinking." Virtual Salt . 2 Apr 2012. Web. 16 Feb 2016. ↵
"Critical and Creative Thinking, MA." University of Massachusetts Boston . 2016. Web. 16 Feb 2016. ↵
College Success. Authored by : Linda Bruce. Provided by : Lumen Learning. License : CC BY: Attribution
7.3 Problem-Solving
Learning objectives.
By the end of this section, you will be able to:
Describe problem solving strategies
Define algorithm and heuristic
Explain some common roadblocks to effective problem solving
   People face problems every day—usually, multiple problems throughout the day. Sometimes these problems are straightforward: To double a recipe for pizza dough, for example, all that is required is that each ingredient in the recipe be doubled. Sometimes, however, the problems we encounter are more complex. For example, say you have a work deadline, and you must mail a printed copy of a report to your supervisor by the end of the business day. The report is time-sensitive and must be sent overnight. You finished the report last night, but your printer will not work today. What should you do? First, you need to identify the problem and then apply a strategy for solving the problem.
The study of human and animal problem solving processes has provided much insight toward the understanding of our conscious experience and led to advancements in computer science and artificial intelligence. Essentially much of cognitive science today represents studies of how we consciously and unconsciously make decisions and solve problems. For instance, when encountered with a large amount of information, how do we go about making decisions about the most efficient way of sorting and analyzing all the information in order to find what you are looking for as in visual search paradigms in cognitive psychology. Or in a situation where a piece of machinery is not working properly, how do we go about organizing how to address the issue and understand what the cause of the problem might be. How do we sort the procedures that will be needed and focus attention on what is important in order to solve problems efficiently. Within this section we will discuss some of these issues and examine processes related to human, animal and computer problem solving.
PROBLEM-SOLVING STRATEGIES
   When people are presented with a problem—whether it is a complex mathematical problem or a broken printer, how do you solve it? Before finding a solution to the problem, the problem must first be clearly identified. After that, one of many problem solving strategies can be applied, hopefully resulting in a solution.
Problems themselves can be classified into two different categories known as ill-defined and well-defined problems (Schacter, 2009). Ill-defined problems represent issues that do not have clear goals, solution paths, or expected solutions whereas well-defined problems have specific goals, clearly defined solutions, and clear expected solutions. Problem solving often incorporates pragmatics (logical reasoning) and semantics (interpretation of meanings behind the problem), and also in many cases require abstract thinking and creativity in order to find novel solutions. Within psychology, problem solving refers to a motivational drive for reading a definite "goal" from a present situation or condition that is either not moving toward that goal, is distant from it, or requires more complex logical analysis for finding a missing description of conditions or steps toward that goal. Processes relating to problem solving include problem finding also known as problem analysis, problem shaping where the organization of the problem occurs, generating alternative strategies, implementation of attempted solutions, and verification of the selected solution. Various methods of studying problem solving exist within the field of psychology including introspection, behavior analysis and behaviorism, simulation, computer modeling, and experimentation.
A problem-solving strategy is a plan of action used to find a solution. Different strategies have different action plans associated with them (table below). For example, a well-known strategy is trial and error. The old adage, "If at first you don't succeed, try, try again" describes trial and error. In terms of your broken printer, you could try checking the ink levels, and if that doesn't work, you could check to make sure the paper tray isn't jammed. Or maybe the printer isn't actually connected to your laptop. When using trial and error, you would continue to try different solutions until you solved your problem. Although trial and error is not typically one of the most time-efficient strategies, it is a commonly used one.
   Another type of strategy is an algorithm. An algorithm is a problem-solving formula that provides you with step-by-step instructions used to achieve a desired outcome (Kahneman, 2011). You can think of an algorithm as a recipe with highly detailed instructions that produce the same result every time they are performed. Algorithms are used frequently in our everyday lives, especially in computer science. When you run a search on the Internet, search engines like Google use algorithms to decide which entries will appear first in your list of results. Facebook also uses algorithms to decide which posts to display on your newsfeed. Can you identify other situations in which algorithms are used?
A heuristic is another type of problem solving strategy. While an algorithm must be followed exactly to produce a correct result, a heuristic is a general problem-solving framework (Tversky & Kahneman, 1974). You can think of these as mental shortcuts that are used to solve problems. A "rule of thumb" is an example of a heuristic. Such a rule saves the person time and energy when making a decision, but despite its time-saving characteristics, it is not always the best method for making a rational decision. Different types of heuristics are used in different types of situations, but the impulse to use a heuristic occurs when one of five conditions is met (Pratkanis, 1989):
When one is faced with too much information
When the time to make a decision is limited
When the decision to be made is unimportant
When there is access to very little information to use in making the decision
When an appropriate heuristic happens to come to mind in the same moment
Working backwards is a useful heuristic in which you begin solving the problem by focusing on the end result. Consider this example: You live in Washington, D.C. and have been invited to a wedding at 4 PM on Saturday in Philadelphia. Knowing that Interstate 95 tends to back up any day of the week, you need to plan your route and time your departure accordingly. If you want to be at the wedding service by 3:30 PM, and it takes 2.5 hours to get to Philadelphia without traffic, what time should you leave your house? You use the working backwards heuristic to plan the events of your day on a regular basis, probably without even thinking about it.
Another useful heuristic is the practice of accomplishing a large goal or task by breaking it into a series of smaller steps. Students often use this common method to complete a large research project or long essay for school. For example, students typically brainstorm, develop a thesis or main topic, research the chosen topic, organize their information into an outline, write a rough draft, revise and edit the rough draft, develop a final draft, organize the references list, and proofread their work before turning in the project. The large task becomes less overwhelming when it is broken down into a series of small steps.
Further problem solving strategies have been identified (listed below) that incorporate flexible and creative thinking in order to reach solutions efficiently.
Additional Problem Solving Strategies :
Abstraction – refers to solving the problem within a model of the situation before applying it to reality.
Analogy – is using a solution that solves a similar problem.
Brainstorming – refers to collecting an analyzing a large amount of solutions, especially within a group of people, to combine the solutions and developing them until an optimal solution is reached.
Divide and conquer – breaking down large complex problems into smaller more manageable problems.
Hypothesis testing – method used in experimentation where an assumption about what would happen in response to manipulating an independent variable is made, and analysis of the affects of the manipulation are made and compared to the original hypothesis.
Lateral thinking – approaching problems indirectly and creatively by viewing the problem in a new and unusual light.
Means-ends analysis – choosing and analyzing an action at a series of smaller steps to move closer to the goal.
Method of focal objects – putting seemingly non-matching characteristics of different procedures together to make something new that will get you closer to the goal.
Morphological analysis – analyzing the outputs of and interactions of many pieces that together make up a whole system.
Proof – trying to prove that a problem cannot be solved. Where the proof fails becomes the starting point or solving the problem.
Reduction – adapting the problem to be as similar problems where a solution exists.
Research – using existing knowledge or solutions to similar problems to solve the problem.
Root cause analysis – trying to identify the cause of the problem.
The strategies listed above outline a short summary of methods we use in working toward solutions and also demonstrate how the mind works when being faced with barriers preventing goals to be reached.
One example of means-end analysis can be found by using the Tower of Hanoi paradigm . This paradigm can be modeled as a word problems as demonstrated by the Missionary-Cannibal Problem :
Missionary-Cannibal Problem
Three missionaries and three cannibals are on one side of a river and need to cross to the other side. The only means of crossing is a boat, and the boat can only hold two people at a time. Your goal is to devise a set of moves that will transport all six of the people across the river, being in mind the following constraint: The number of cannibals can never exceed the number of missionaries in any location. Remember that someone will have to also row that boat back across each time.
Hint : At one point in your solution, you will have to send more people back to the original side than you just sent to the destination.
The actual Tower of Hanoi problem consists of three rods sitting vertically on a base with a number of disks of different sizes that can slide onto any rod. The puzzle starts with the disks in a neat stack in ascending order of size on one rod, the smallest at the top making a conical shape. The objective of the puzzle is to move the entire stack to another rod obeying the following rules:
1. Only one disk can be moved at a time.
2. Each move consists of taking the upper disk from one of the stacks and placing it on top of another stack or on an empty rod.
3. No disc may be placed on top of a smaller disk.

  Figure 7.02. Steps for solving the Tower of Hanoi in the minimum number of moves when there are 3 disks.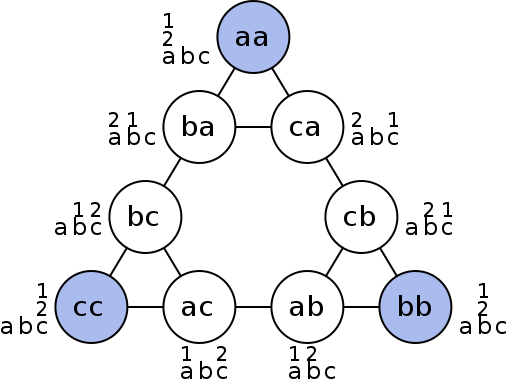 Figure 7.03. Graphical representation of nodes (circles) and moves (lines) of Tower of Hanoi.
The Tower of Hanoi is a frequently used psychological technique to study problem solving and procedure analysis. A variation of the Tower of Hanoi known as the Tower of London has been developed which has been an important tool in the neuropsychological diagnosis of executive function disorders and their treatment.
GESTALT PSYCHOLOGY AND PROBLEM SOLVING
As you may recall from the sensation and perception chapter, Gestalt psychology describes whole patterns, forms and configurations of perception and cognition such as closure, good continuation, and figure-ground. In addition to patterns of perception, Wolfgang Kohler, a German Gestalt psychologist traveled to the Spanish island of Tenerife in order to study animals behavior and problem solving in the anthropoid ape.
As an interesting side note to Kohler's studies of chimp problem solving, Dr. Ronald Ley, professor of psychology at State University of New York provides evidence in his book A Whisper of Espionage  (1990) suggesting that while collecting data for what would later be his book  The Mentality of Apes (1925) on Tenerife in the Canary Islands between 1914 and 1920, Kohler was additionally an active spy for the German government alerting Germany to ships that were sailing around the Canary Islands. Ley suggests his investigations in England, Germany and elsewhere in Europe confirm that Kohler had served in the German military by building, maintaining and operating a concealed radio that contributed to Germany's war effort acting as a strategic outpost in the Canary Islands that could monitor naval military activity approaching the north African coast.
While trapped on the island over the course of World War 1, Kohler applied Gestalt principles to animal perception in order to understand how they solve problems. He recognized that the apes on the islands also perceive relations between stimuli and the environment in Gestalt patterns and understand these patterns as wholes as opposed to pieces that make up a whole. Kohler based his theories of animal intelligence on the ability to understand relations between stimuli, and spent much of his time while trapped on the island investigation what he described as  insight , the sudden perception of useful or proper relations. In order to study insight in animals, Kohler would present problems to chimpanzee's by hanging some banana's or some kind of food so it was suspended higher than the apes could reach. Within the room, Kohler would arrange a variety of boxes, sticks or other tools the chimpanzees could use by combining in patterns or organizing in a way that would allow them to obtain the food (Kohler & Winter, 1925).
While viewing the chimpanzee's, Kohler noticed one chimp that was more efficient at solving problems than some of the others. The chimp, named Sultan, was able to use long poles to reach through bars and organize objects in specific patterns to obtain food or other desirables that were originally out of reach. In order to study insight within these chimps, Kohler would remove objects from the room to systematically make the food more difficult to obtain. As the story goes, after removing many of the objects Sultan was used to using to obtain the food, he sat down ad sulked for a while, and then suddenly got up going over to two poles lying on the ground. Without hesitation Sultan put one pole inside the end of the other creating a longer pole that he could use to obtain the food demonstrating an ideal example of what Kohler described as insight. In another situation, Sultan discovered how to stand on a box to reach a banana that was suspended from the rafters illustrating Sultan's perception of relations and the importance of insight in problem solving.
Grande (another chimp in the group studied by Kohler) builds a three-box structure to reach the bananas, while Sultan watches from the ground.  Insight , sometimes referred to as an "Ah-ha" experience, was the term Kohler used for the sudden perception of useful relations among objects during problem solving (Kohler, 1927; Radvansky & Ashcraft, 2013).
Solving puzzles.
   Problem-solving abilities can improve with practice. Many people challenge themselves every day with puzzles and other mental exercises to sharpen their problem-solving skills. Sudoku puzzles appear daily in most newspapers. Typically, a sudoku puzzle is a 9×9 grid. The simple sudoku below (see figure) is a 4×4 grid. To solve the puzzle, fill in the empty boxes with a single digit: 1, 2, 3, or 4. Here are the rules: The numbers must total 10 in each bolded box, each row, and each column; however, each digit can only appear once in a bolded box, row, and column. Time yourself as you solve this puzzle and compare your time with a classmate.
How long did it take you to solve this sudoku puzzle? (You can see the answer at the end of this section.)
   Here is another popular type of puzzle (figure below) that challenges your spatial reasoning skills. Connect all nine dots with four connecting straight lines without lifting your pencil from the paper:
Did you figure it out? (The answer is at the end of this section.) Once you understand how to crack this puzzle, you won't forget.
   Take a look at the "Puzzling Scales" logic puzzle below (figure below). Sam Loyd, a well-known puzzle master, created and refined countless puzzles throughout his lifetime (Cyclopedia of Puzzles, n.d.).
What steps did you take to solve this puzzle? You can read the solution at the end of this section.
Pitfalls to problem solving.
   Not all problems are successfully solved, however. What challenges stop us from successfully solving a problem? Albert Einstein once said, "Insanity is doing the same thing over and over again and expecting a different result." Imagine a person in a room that has four doorways. One doorway that has always been open in the past is now locked. The person, accustomed to exiting the room by that particular doorway, keeps trying to get out through the same doorway even though the other three doorways are open. The person is stuck—but she just needs to go to another doorway, instead of trying to get out through the locked doorway. A mental set is where you persist in approaching a problem in a way that has worked in the past but is clearly not working now.
Functional fixedness is a type of mental set where you cannot perceive an object being used for something other than what it was designed for. During the Apollo 13 mission to the moon, NASA engineers at Mission Control had to overcome functional fixedness to save the lives of the astronauts aboard the spacecraft. An explosion in a module of the spacecraft damaged multiple systems. The astronauts were in danger of being poisoned by rising levels of carbon dioxide because of problems with the carbon dioxide filters. The engineers found a way for the astronauts to use spare plastic bags, tape, and air hoses to create a makeshift air filter, which saved the lives of the astronauts.
   Researchers have investigated whether functional fixedness is affected by culture. In one experiment, individuals from the Shuar group in Ecuador were asked to use an object for a purpose other than that for which the object was originally intended. For example, the participants were told a story about a bear and a rabbit that were separated by a river and asked to select among various objects, including a spoon, a cup, erasers, and so on, to help the animals. The spoon was the only object long enough to span the imaginary river, but if the spoon was presented in a way that reflected its normal usage, it took participants longer to choose the spoon to solve the problem. (German & Barrett, 2005). The researchers wanted to know if exposure to highly specialized tools, as occurs with individuals in industrialized nations, affects their ability to transcend functional fixedness. It was determined that functional fixedness is experienced in both industrialized and nonindustrialized cultures (German & Barrett, 2005).
In order to make good decisions, we use our knowledge and our reasoning. Often, this knowledge and reasoning is sound and solid. Sometimes, however, we are swayed by biases or by others manipulating a situation. For example, let's say you and three friends wanted to rent a house and had a combined target budget of $1,600. The realtor shows you only very run-down houses for $1,600 and then shows you a very nice house for $2,000. Might you ask each person to pay more in rent to get the $2,000 home? Why would the realtor show you the run-down houses and the nice house? The realtor may be challenging your anchoring bias. An anchoring bias occurs when you focus on one piece of information when making a decision or solving a problem. In this case, you're so focused on the amount of money you are willing to spend that you may not recognize what kinds of houses are available at that price point.
The confirmation bias is the tendency to focus on information that confirms your existing beliefs. For example, if you think that your professor is not very nice, you notice all of the instances of rude behavior exhibited by the professor while ignoring the countless pleasant interactions he is involved in on a daily basis. Hindsight bias leads you to believe that the event you just experienced was predictable, even though it really wasn't. In other words, you knew all along that things would turn out the way they did. Representative bias describes a faulty way of thinking, in which you unintentionally stereotype someone or something; for example, you may assume that your professors spend their free time reading books and engaging in intellectual conversation, because the idea of them spending their time playing volleyball or visiting an amusement park does not fit in with your stereotypes of professors.
Finally, the availability heuristic is a heuristic in which you make a decision based on an example, information, or recent experience that is that readily available to you, even though it may not be the best example to inform your decision . Biases tend to "preserve that which is already established—to maintain our preexisting knowledge, beliefs, attitudes, and hypotheses" (Aronson, 1995; Kahneman, 2011). These biases are summarized in the table below.
Were you able to determine how many marbles are needed to balance the scales in the figure below? You need nine. Were you able to solve the problems in the figures above? Here are the answers.
   Many different strategies exist for solving problems. Typical strategies include trial and error, applying algorithms, and using heuristics. To solve a large, complicated problem, it often helps to break the problem into smaller steps that can be accomplished individually, leading to an overall solution. Roadblocks to problem solving include a mental set, functional fixedness, and various biases that can cloud decision making skills.
References:
Openstax Psychology text by Kathryn Dumper, William Jenkins, Arlene Lacombe, Marilyn Lovett and Marion Perlmutter licensed under CC BY v4.0. https://openstax.org/details/books/psychology
Review Questions:
1. A specific formula for solving a problem is called ________.
a. an algorithm
b. a heuristic
c. a mental set
d. trial and error
2. Solving the Tower of Hanoi problem tends to utilize a  ________ strategy of problem solving.
a. divide and conquer
b. means-end analysis
d. experiment
3. A mental shortcut in the form of a general problem-solving framework is called ________.
4. Which type of bias involves becoming fixated on a single trait of a problem?
a. anchoring bias
b. confirmation bias
c. representative bias
d. availability bias
5. Which type of bias involves relying on a false stereotype to make a decision?
6. Wolfgang Kohler analyzed behavior of chimpanzees by applying Gestalt principles to describe ________.
a. social adjustment
b. student load payment options
c. emotional learning
d. insight learning
7. ________ is a type of mental set where you cannot perceive an object being used for something other than what it was designed for.
a. functional fixedness
c. working memory
Critical Thinking Questions:
1. What is functional fixedness and how can overcoming it help you solve problems?
2. How does an algorithm save you time and energy when solving a problem?
Personal Application Question:
1. Which type of bias do you recognize in your own decision making processes? How has this bias affected how you've made decisions in the past and how can you use your awareness of it to improve your decisions making skills in the future?
anchoring bias
availability heuristic
confirmation bias
functional fixedness
hindsight bias
problem-solving strategy
representative bias
trial and error
working backwards
Answers to Exercises
algorithm:  problem-solving strategy characterized by a specific set of instructions
anchoring bias:  faulty heuristic in which you fixate on a single aspect of a problem to find a solution
availability heuristic:  faulty heuristic in which you make a decision based on information readily available to you
confirmation bias:  faulty heuristic in which you focus on information that confirms your beliefs
functional fixedness:  inability to see an object as useful for any other use other than the one for which it was intended
heuristic:  mental shortcut that saves time when solving a problem
hindsight bias:  belief that the event just experienced was predictable, even though it really wasn't
mental set:  continually using an old solution to a problem without results
problem-solving strategy:  method for solving problems
representative bias:  faulty heuristic in which you stereotype someone or something without a valid basis for your judgment
trial and error:  problem-solving strategy in which multiple solutions are attempted until the correct one is found
working backwards:  heuristic in which you begin to solve a problem by focusing on the end result
Share This Book
Problem-solving , Creativity and Spatial Reasoning : A ProSocrates 2017 Discussion
Ana-Maria Olteţeanu
Published 2017
Figures from this paper
SHOWING 1-10 OF 17 REFERENCES
Modeling Visual Problem Solving as Analogical Reasoning
A. Lovett , Kenneth D. Forbus
Computer Science Psychological review
CogSketch: Sketch Understanding for Cognitive Science Research and for Education
Kenneth D. Forbus , Jeffrey M. Usher , A. Lovett , Kate Lockwood , Jon Wetzel
Computer Science, Education Top. Cogn. Sci.
Cultural commonalities and differences in spatial problem-solving: A computational analysis
A. Lovett , Ken Forbus
Psychology Cognition
Two general classes in creative problem-solving? An account based on the cognitive processess involved in the problem structure - representation structure relationship.
View 1 excerpt, references background
From Simple Machines to Eureka in Four Not-So-Easy Steps: Towards Creative Visuospatial Intelligence
Insight Problem Solving: A Critical Examination of the Possibility of Formal Theory
W. Batchelder , Gregory E. Alexander
Psychology J. Probl. Solving
Human Problem Solving
Artificial cognitive systems that can answer human creativity tests: an approach and two case studies.
Ana-Maria Olteţeanu , Zoe Falomir , C. Freksa
Psychology IEEE Transactions on Cognitive and Developmental Systems
Towards a Visual Remote Associates Test and its Computational Solver
Ana-Maria Olteţeanu , B. Gautam , Zoe Falomir
Psychology, Computer Science AIC
comRAT-C: A computational compound Remote Associates Test solver based on language data and its comparison to human performance
Ana-Maria Olteţeanu , Zoe Falomir
Computer Science Pattern Recognit. Lett.
Related Papers
Showing 1 through 3 of 0 Related Papers
Problem Solving, Decision Making and Creativity Research Paper
Introduction, the relationship.
We will write a custom Research Paper on Problem Solving, Decision Making and Creativity specifically for you for only $11.00 $9.35/page
807 certified writers online
Enhancing one's abilities to solve problems and make decisions has become imperative in all organizations. Problem solving involves resolving of a discrepancy between the existing situation and the desired goal. Obstacles that create discrepancies may be known or unknown. The problem may be completely new or the situation may not have a specific known solution.
On the other hand, decision-making involves making a choice from possible alternatives in order to get the desired outcomes or goals. According to Huitt, "the steps in both problem solving and decision-making are quite similar and the terms are sometimes used interchangeably" (Huitt, 1992).
Creativity involves a novel approach of defining and solving a given problem.
Edward notes that a "strong relationship exists between problem solving and decision-making" (Edwards, 2002). The aim of problem solving and decision-making is similar because they all attempt to make organizations to function effectively.
They both use similar models to achieve the desired goal, but a wrong result could have severe consequences in either case. While decision-making normally has stages of making a choice, people have failed to realize that problem solving also involves making of choices. It is important not to limit a definition of a problem in order to generate several choices.
Decision-making and problem solving have similar approaches of defining a given situation, same structures, methods of collecting and analyzing information, selection of possible options, and implementation (Edwards, 2002). Further similarity between decision-making and problem solving is that both concepts aim to improve the current situation and meet the set objectives.
Both problem solving and decision-making processes require a clear identification of the situation. However, one must recognize that a clear situation may not exist. Such cases may exist in situations where the problem cuts across several areas or departments of an organization.
Creativity is a component of problem solving and decision-making. However, several approaches fail to account for creativity in their models. Creativity relies on different strategies of thinking. One can observe creativity in stages that attempt to explore or define a situation. Creativity does not involve the entire decision-making and problem solving stages. Instead, decision-makers must ensure that the creative idea is a valid approach at the planning stage through conducting a logical analysis in order to prove it.
Creativity is important for decision-making and problem solving processes. It helps in criticism of existing ideas, innovating, generating new ideas, gathering and evaluating information and facilitating changes.
Decision-makers can use various strategies to generate creative ideas. People require knowledge in order to be creative. Creativity requires knowledge that originates from various disciplines and sources. Several courses can help one to be creative. In addition, there are different techniques, such as brainstorming and criticism, used in developing creative ideas.
Problem solving, decision-making, and creativity relate in several ways. Creativity helps in developing new and novel approaches to certain situations in order to facilitate problem solving and decision-making analytically. Decision-making and problem solving relate because of their roles, objectives, and structures.
In fact, one can substitute the other one. Decision-making involves selecting the best alternative from several options while problem solving entails resolving an existing situation in order to achieve the desired outcome. Creative, decision-making and problem solving skills have become critical in organizations for management purposes. They ensure achievement of long-term goals and success of an organization. Managerial decisions require unique ideas and effective decision-making and problem solving strategies.
Edwards, W. (2002). Decision-Making and Problem Solving: An exploration of their relationships and how rational tools can help. Web.
Huitt, W. (1992). Problem solving and decision making: Consideration of individual differences using the Myers-Briggs Type Indicator. Journal of Psychological Type, 24 , 33-44.
Need a custom Research Paper sample written from scratch by professional specifically for you?
Chicago (N-B)
Chicago (A-D)
IvyPanda. (2019, November 29). Problem Solving, Decision Making and Creativity. https://ivypanda.com/essays/problem-solving-decision-making-and-creativity/
IvyPanda. (2019, November 29). Problem Solving, Decision Making and Creativity. Retrieved from https://ivypanda.com/essays/problem-solving-decision-making-and-creativity/
"Problem Solving, Decision Making and Creativity." IvyPanda , 29 Nov. 2019, ivypanda.com/essays/problem-solving-decision-making-and-creativity/.
1. IvyPanda . "Problem Solving, Decision Making and Creativity." November 29, 2019. https://ivypanda.com/essays/problem-solving-decision-making-and-creativity/.
Bibliography
IvyPanda . "Problem Solving, Decision Making and Creativity." November 29, 2019. https://ivypanda.com/essays/problem-solving-decision-making-and-creativity/.
IvyPanda . 2019. "Problem Solving, Decision Making and Creativity." November 29, 2019. https://ivypanda.com/essays/problem-solving-decision-making-and-creativity/.
IvyPanda . (2019) 'Problem Solving, Decision Making and Creativity'. 29 November.
Daniel Ellsberg: Risk, Ambiguity, and Savage Axioms
Strategic and Tactical Planning in Management
Strategic Management: Theories, Context, Usage
Kohl's Corporation: External Trends
The Importance of Business Intelligence Industry
Advanced Directives in the State of Colorado
Managing Financial Resources and Decision-Making
Options for Resolving an Environmental Conflict
Critical Thinking in Business & Life Decision-Making
Emirates Airline: Resolving Legal Disputes
Small Enterprises: Women Entrepreneurs in the UAE: A Review and Analysis
How safe is safe enough
Concept of Organizational Behavior
Critical success factors for a CRM program
Canadian National Railway Co.: The Challenge and Fun of Innovation

Want to create or adapt books like this? Learn more about how Pressbooks supports open publishing practices.
7 Module 7: Thinking, Reasoning, and Problem-Solving
This module is about how a solid working knowledge of psychological principles can help you to think more effectively, so you can succeed in school and life. You might be inclined to believe that—because you have been thinking for as long as you can remember, because you are able to figure out the solution to many problems, because you feel capable of using logic to argue a point, because you can evaluate whether the things you read and hear make sense—you do not need any special training in thinking. But this, of course, is one of the key barriers to helping people think better. If you do not believe that there is anything wrong, why try to fix it?
The human brain is indeed a remarkable thinking machine, capable of amazing, complex, creative, logical thoughts. Why, then, are we telling you that you need to learn how to think? Mainly because one major lesson from cognitive psychology is that these capabilities of the human brain are relatively infrequently realized. Many psychologists believe that people are essentially "cognitive misers." It is not that we are lazy, but that we have a tendency to expend the least amount of mental effort necessary. Although you may not realize it, it actually takes a great deal of energy to think. Careful, deliberative reasoning and critical thinking are very difficult. Because we seem to be successful without going to the trouble of using these skills well, it feels unnecessary to develop them. As you shall see, however, there are many pitfalls in the cognitive processes described in this module. When people do not devote extra effort to learning and improving reasoning, problem solving, and critical thinking skills, they make many errors.
As is true for memory, if you develop the cognitive skills presented in this module, you will be more successful in school. It is important that you realize, however, that these skills will help you far beyond school, even more so than a good memory will. Although it is somewhat useful to have a good memory, ten years from now no potential employer will care how many questions you got right on multiple choice exams during college. All of them will, however, recognize whether you are a logical, analytical, critical thinker. With these thinking skills, you will be an effective, persuasive communicator and an excellent problem solver.
The module begins by describing different kinds of thought and knowledge, especially conceptual knowledge and critical thinking. An understanding of these differences will be valuable as you progress through school and encounter different assignments that require you to tap into different kinds of knowledge. The second section covers deductive and inductive reasoning, which are processes we use to construct and evaluate strong arguments. They are essential skills to have whenever you are trying to persuade someone (including yourself) of some point, or to respond to someone's efforts to persuade you. The module ends with a section about problem solving. A solid understanding of the key processes involved in problem solving will help you to handle many daily challenges.
7.1. Different kinds of thought
7.2. Reasoning and Judgment
7.3. Problem Solving
READING WITH PURPOSE
Remember and understand.
By reading and studying Module 7, you should be able to remember and describe:
Concepts and inferences (7.1)
Procedural knowledge (7.1)
Metacognition (7.1)
Characteristics of critical thinking:  skepticism; identify biases, distortions, omissions, and assumptions; reasoning and problem solving skills  (7.1)
Reasoning:  deductive reasoning, deductively valid argument, inductive reasoning, inductively strong argument, availability heuristic, representativeness heuristic  (7.2)
Fixation:  functional fixedness, mental set  (7.3)
Algorithms, heuristics, and the role of confirmation bias (7.3)
Effective problem solving sequence (7.3)
By reading and thinking about how the concepts in Module 6 apply to real life, you should be able to:
Identify which type of knowledge a piece of information is (7.1)
Recognize examples of deductive and inductive reasoning (7.2)
Recognize judgments that have probably been influenced by the availability heuristic (7.2)
Recognize examples of problem solving heuristics and algorithms (7.3)
Analyze, Evaluate, and Create
By reading and thinking about Module 6, participating in classroom activities, and completing out-of-class assignments, you should be able to:
Use the principles of critical thinking to evaluate information (7.1)
Explain whether examples of reasoning arguments are deductively valid or inductively strong (7.2)
Outline how you could try to solve a problem from your life using the effective problem solving sequence (7.3)
7.1. Different kinds of thought and knowledge
Take a few minutes to write down everything that you know about dogs.
Do you believe that:
Psychic ability exists?
Hypnosis is an altered state of consciousness?
Magnet therapy is effective for relieving pain?
Aerobic exercise is an effective treatment for depression?
UFO's from outer space have visited earth?
On what do you base your belief or disbelief for the questions above?
Of course, we all know what is meant by the words  think  and  knowledge . You probably also realize that they are not unitary concepts; there are different kinds of thought and knowledge. In this section, let us look at some of these differences. If you are familiar with these different kinds of thought and pay attention to them in your classes, it will help you to focus on the right goals, learn more effectively, and succeed in school. Different assignments and requirements in school call on you to use different kinds of knowledge or thought, so it will be very helpful for you to learn to recognize them (Anderson, et al. 2001).
Factual and conceptual knowledge
Module 5 introduced the idea of declarative memory, which is composed of facts and episodes. If you have ever played a trivia game or watched Jeopardy on TV, you realize that the human brain is able to hold an extraordinary number of facts. Likewise, you realize that each of us has an enormous store of episodes, essentially facts about events that happened in our own lives. It may be difficult to keep that in mind when we are struggling to retrieve one of those facts while taking an exam, however. Part of the problem is that, in contradiction to the advice from Module 5, many students continue to try to memorize course material as a series of unrelated facts (picture a history student simply trying to memorize history as a set of unrelated dates without any coherent story tying them together). Facts in the real world are not random and unorganized, however. It is the way that they are organized that constitutes a second key kind of knowledge, conceptual.
Concepts are nothing more than our mental representations of categories of things in the world. For example, think about dogs. When you do this, you might remember specific facts about dogs, such as they have fur and they bark. You may also recall dogs that you have encountered and picture them in your mind. All of this information (and more) makes up your concept of dog. You can have concepts of simple categories (e.g., triangle), complex categories (e.g., small dogs that sleep all day, eat out of the garbage, and bark at leaves), kinds of people (e.g., psychology professors), events (e.g., birthday parties), and abstract ideas (e.g., justice). Gregory Murphy (2002) refers to concepts as the "glue that holds our mental life together" (p. 1). Very simply, summarizing the world by using concepts is one of the most important cognitive tasks that we do. Our conceptual knowledge  is  our knowledge about the world. Individual concepts are related to each other to form a rich interconnected network of knowledge. For example, think about how the following concepts might be related to each other: dog, pet, play, Frisbee, chew toy, shoe. Or, of more obvious use to you now, how these concepts are related: working memory, long-term memory, declarative memory, procedural memory, and rehearsal? Because our minds have a natural tendency to organize information conceptually, when students try to remember course material as isolated facts, they are working against their strengths.
One last important point about concepts is that they allow you to instantly know a great deal of information about something. For example, if someone hands you a small red object and says, "here is an apple," they do not have to tell you, "it is something you can eat." You already know that you can eat it because it is true by virtue of the fact that the object is an apple; this is called drawing an  inference , assuming that something is true on the basis of your previous knowledge (for example, of category membership or of how the world works) or logical reasoning.
Procedural knowledge
Physical skills, such as tying your shoes, doing a cartwheel, and driving a car (or doing all three at the same time, but don't try this at home) are certainly a kind of knowledge. They are procedural knowledge, the same idea as procedural memory that you saw in Module 5. Mental skills, such as reading, debating, and planning a psychology experiment, are procedural knowledge, as well. In short, procedural knowledge is the knowledge how to do something (Cohen & Eichenbaum, 1993).
Metacognitive knowledge
Floyd used to think that he had a great memory. Now, he has a better memory. Why? Because he finally realized that his memory was not as great as he once thought it was. Because Floyd eventually learned that he often forgets where he put things, he finally developed the habit of putting things in the same place. (Unfortunately, he did not learn this lesson before losing at least 5 watches and a wedding ring.) Because he finally realized that he often forgets to do things, he finally started using the To Do list app on his phone. And so on. Floyd's insights about the real limitations of his memory have allowed him to remember things that he used to forget.
All of us have knowledge about the way our own minds work. You may know that you have a good memory for people's names and a poor memory for math formulas. Someone else might realize that they have difficulty remembering to do things, like stopping at the store on the way home. Others still know that they tend to overlook details. This knowledge about our own thinking is actually quite important; it is called metacognitive knowledge, or  metacognition . Like other kinds of thinking skills, it is subject to error. For example, in unpublished research, one of the authors surveyed about 120 General Psychology students on the first day of the term. Among other questions, the students were asked them to predict their grade in the class and report their current Grade Point Average. Two-thirds of the students predicted that their grade in the course would be higher than their GPA. (The reality is that at our college, students tend to earn lower grades in psychology than their overall GPA.) Another example: Students routinely report that they thought they had done well on an exam, only to discover, to their dismay, that they were wrong (more on that important problem in a moment). Both errors reveal a breakdown in metacognition.
The Dunning-Kruger Effect
In general, most college students probably do not study enough. For example, using data from the National Survey of Student Engagement, Fosnacht, McCormack, and Lerma (2018) reported that first-year students at 4-year colleges in the U.S. averaged less than 14 hours per week preparing for classes. The typical suggestion is that you should spend two hours outside of class for every hour in class, or 24 – 30 hours per week for a full-time student. Clearly, students in general are nowhere near that recommended mark. Many observers, including some faculty, believe that this shortfall is a result of students being too busy or lazy. Now, it may be true that many students are too busy, with work and family obligations, for example. Others, are not particularly motivated in school, and therefore might correctly be labeled lazy. A third possible explanation, however, is that some students might not think they need to spend this much time. And this is a matter of metacognition. Consider the scenario that we mentioned above, students thinking they had done well on an exam only to discover that they did not. Justin Kruger and David Dunning examined scenarios very much like this in 1999. Kruger and Dunning gave research participants tests measuring humor, logic, and grammar. Then, they asked the participants to assess their own abilities and test performance in these areas. They found that participants in general tended to overestimate their abilities, already a problem with metacognition. Importantly, the participants who scored the lowest overestimated their abilities the most. Specifically, students who scored in the bottom quarter (averaging in the 12th percentile) thought they had scored in the 62nd percentile. This has become known as the  Dunning-Kruger effect . Many individual faculty members have replicated these results with their own student on their course exams, including the authors of this book. Think about it. Some students who just took an exam and performed poorly believe that they did well before seeing their score. It seems very likely that these are the very same students who stopped studying the night before because they thought they were "done." Quite simply, it is not just that they did not know the material. They did not know that they did not know the material. That is poor metacognition.
In order to develop good metacognitive skills, you should continually monitor your thinking and seek frequent feedback on the accuracy of your thinking (Medina, Castleberry, & Persky 2017). For example, in classes get in the habit of predicting your exam grades. As soon as possible after taking an exam, try to find out which questions you missed and try to figure out why. If you do this soon enough, you may be able to recall the way it felt when you originally answered the question. Did you feel confident that you had answered the question correctly? Then you have just discovered an opportunity to improve your metacognition. Be on the lookout for that feeling and respond with caution.
concept :  a mental representation of a category of things in the world
Dunning-Kruger effect : individuals who are less competent tend to overestimate their abilities more than individuals who are more competent do
inference : an assumption about the truth of something that is not stated. Inferences come from our prior knowledge and experience, and from logical reasoning
metacognition :  knowledge about one's own cognitive processes; thinking about your thinking
Critical thinking
One particular kind of knowledge or thinking skill that is related to metacognition is  critical thinking (Chew, 2020). You may have noticed that critical thinking is an objective in many college courses, and thus it could be a legitimate topic to cover in nearly any college course. It is particularly appropriate in psychology, however. As the science of (behavior and) mental processes, psychology is obviously well suited to be the discipline through which you should be introduced to this important way of thinking.
More importantly, there is a particular need to use critical thinking in psychology. We are all, in a way, experts in human behavior and mental processes, having engaged in them literally since birth. Thus, perhaps more than in any other class, students typically approach psychology with very clear ideas and opinions about its subject matter. That is, students already "know" a lot about psychology. The problem is, "it ain't so much the things we don't know that get us into trouble. It's the things we know that just ain't so" (Ward, quoted in Gilovich 1991). Indeed, many of students' preconceptions about psychology are just plain wrong. Randolph Smith (2002) wrote a book about critical thinking in psychology called  Challenging Your Preconceptions,  highlighting this fact. On the other hand, many of students' preconceptions about psychology are just plain right! But wait, how do you know which of your preconceptions are right and which are wrong? And when you come across a research finding or theory in this class that contradicts your preconceptions, what will you do? Will you stick to your original idea, discounting the information from the class? Will you immediately change your mind? Critical thinking can help us sort through this confusing mess.
But what is critical thinking? The goal of critical thinking is simple to state (but extraordinarily difficult to achieve): it is to be right, to draw the correct conclusions, to believe in things that are true and to disbelieve things that are false. We will provide two definitions of critical thinking (or, if you like, one large definition with two distinct parts). First, a more conceptual one: Critical thinking is thinking like a scientist in your everyday life (Schmaltz, Jansen, & Wenckowski, 2017).  Our second definition is more operational; it is simply a list of skills that are essential to be a critical thinker. Critical thinking entails solid reasoning and problem solving skills; skepticism; and an ability to identify biases, distortions, omissions, and assumptions. Excellent deductive and inductive reasoning, and problem solving skills contribute to critical thinking. So, you can consider the subject matter of sections 7.2 and 7.3 to be part of critical thinking. Because we will be devoting considerable time to these concepts in the rest of the module, let us begin with a discussion about the other aspects of critical thinking.
Let's address that first part of the definition. Scientists form hypotheses, or predictions about some possible future observations. Then, they collect data, or information (think of this as making those future observations). They do their best to make unbiased observations using reliable techniques that have been verified by others. Then, and only then, they draw a conclusion about what those observations mean. Oh, and do not forget the most important part. "Conclusion" is probably not the most appropriate word because this conclusion is only tentative. A scientist is always prepared that someone else might come along and produce new observations that would require a new conclusion be drawn. Wow! If you like to be right, you could do a lot worse than using a process like this.
A Critical Thinker's Toolkit 
Now for the second part of the definition. Good critical thinkers (and scientists) rely on a variety of tools to evaluate information. Perhaps the most recognizable tool for critical thinking is  skepticism (and this term provides the clearest link to the thinking like a scientist definition, as you are about to see). Some people intend it as an insult when they call someone a skeptic. But if someone calls you a skeptic, if they are using the term correctly, you should consider it a great compliment. Simply put, skepticism is a way of thinking in which you refrain from drawing a conclusion or changing your mind until good evidence has been provided. People from Missouri should recognize this principle, as Missouri is known as the Show-Me State. As a skeptic, you are not inclined to believe something just because someone said so, because someone else believes it, or because it sounds reasonable. You must be persuaded by high quality evidence.
Of course, if that evidence is produced, you have a responsibility as a skeptic to change your belief. Failure to change a belief in the face of good evidence is not skepticism; skepticism has open mindedness at its core. M. Neil Browne and Stuart Keeley (2018) use the term weak sense critical thinking to describe critical thinking behaviors that are used only to strengthen a prior belief. Strong sense critical thinking, on the other hand, has as its goal reaching the best conclusion. Sometimes that means strengthening your prior belief, but sometimes it means changing your belief to accommodate the better evidence.
Many times, a failure to think critically or weak sense critical thinking is related to a  bias , an inclination, tendency, leaning, or prejudice. Everybody has biases, but many people are unaware of them. Awareness of your own biases gives you the opportunity to control or counteract them. Unfortunately, however, many people are happy to let their biases creep into their attempts to persuade others; indeed, it is a key part of their persuasive strategy. To see how these biases influence messages, just look at the different descriptions and explanations of the same events given by people of different ages or income brackets, or conservative versus liberal commentators, or by commentators from different parts of the world. Of course, to be successful, these people who are consciously using their biases must disguise them. Even undisguised biases can be difficult to identify, so disguised ones can be nearly impossible.
Here are some common sources of biases:
Personal values and beliefs.  Some people believe that human beings are basically driven to seek power and that they are typically in competition with one another over scarce resources. These beliefs are similar to the world-view that political scientists call "realism." Other people believe that human beings prefer to cooperate and that, given the chance, they will do so. These beliefs are similar to the world-view known as "idealism." For many people, these deeply held beliefs can influence, or bias, their interpretations of such wide ranging situations as the behavior of nations and their leaders or the behavior of the driver in the car ahead of you. For example, if your worldview is that people are typically in competition and someone cuts you off on the highway, you may assume that the driver did it purposely to get ahead of you. Other types of beliefs about the way the world is or the way the world should be, for example, political beliefs, can similarly become a significant source of bias.
Racism, sexism, ageism and other forms of prejudice and bigotry.  These are, sadly, a common source of bias in many people. They are essentially a special kind of "belief about the way the world is." These beliefs—for example, that women do not make effective leaders—lead people to ignore contradictory evidence (examples of effective women leaders, or research that disputes the belief) and to interpret ambiguous evidence in a way consistent with the belief.
Self-interest.  When particular people benefit from things turning out a certain way, they can sometimes be very susceptible to letting that interest bias them. For example, a company that will earn a profit if they sell their product may have a bias in the way that they give information about their product. A union that will benefit if its members get a generous contract might have a bias in the way it presents information about salaries at competing organizations. (Note that our inclusion of examples describing both companies and unions is an explicit attempt to control for our own personal biases). Home buyers are often dismayed to discover that they purchased their dream house from someone whose self-interest led them to lie about flooding problems in the basement or back yard. This principle, the biasing power of self-interest, is likely what led to the famous phrase  Caveat Emptor  (let the buyer beware) .  
Knowing that these types of biases exist will help you evaluate evidence more critically. Do not forget, though, that people are not always keen to let you discover the sources of biases in their arguments. For example, companies or political organizations can sometimes disguise their support of a research study by contracting with a university professor, who comes complete with a seemingly unbiased institutional affiliation, to conduct the study.
People's biases, conscious or unconscious, can lead them to make omissions, distortions, and assumptions that undermine our ability to correctly evaluate evidence. It is essential that you look for these elements. Always ask, what is missing, what is not as it appears, and what is being assumed here? For example, consider this (fictional) chart from an ad reporting customer satisfaction at 4 local health clubs.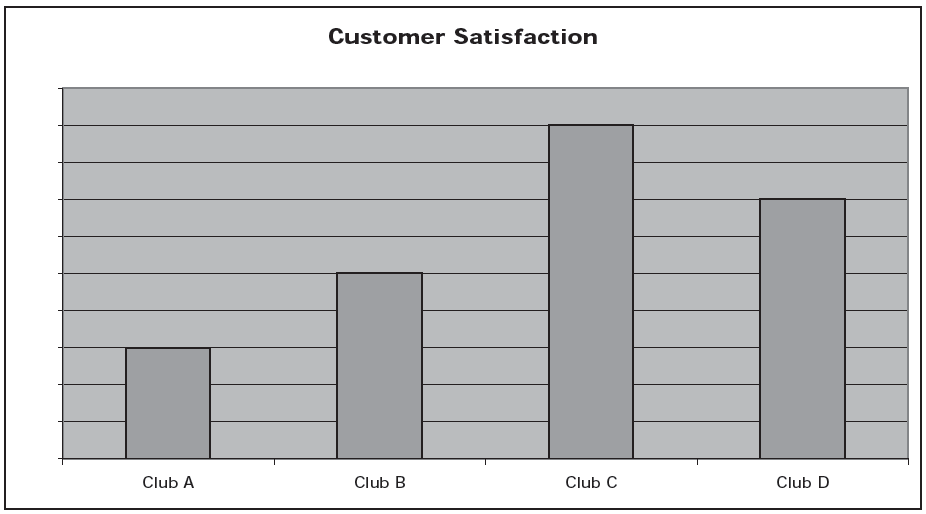 Clearly, from the results of the chart, one would be tempted to give Club C a try, as customer satisfaction is much higher than for the other 3 clubs.
There are so many distortions and omissions in this chart, however, that it is actually quite meaningless. First, how was satisfaction measured? Do the bars represent responses to a survey? If so, how were the questions asked? Most importantly, where is the missing scale for the chart? Although the differences look quite large, are they really?
Well, here is the same chart, with a different scale, this time labeled: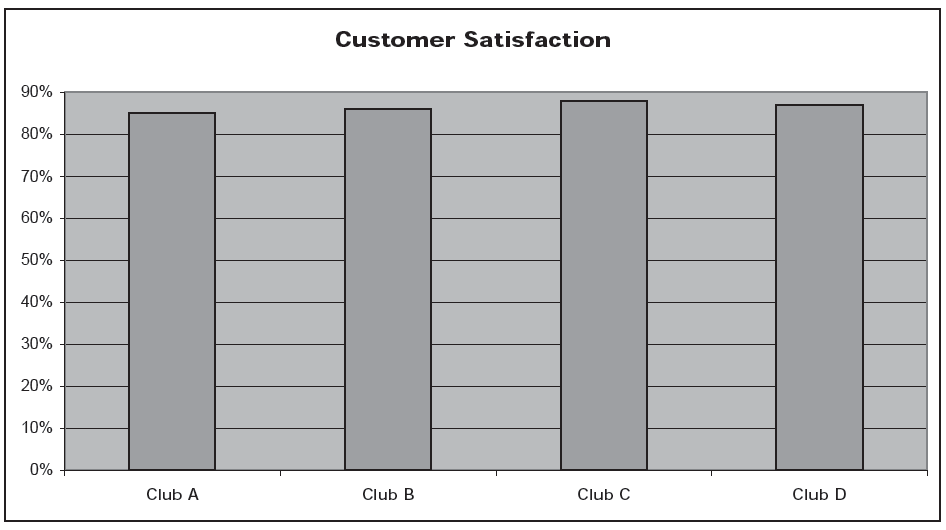 Club C is not so impressive any more, is it? In fact, all of the health clubs have customer satisfaction ratings (whatever that means) between 85% and 88%. In the first chart, the entire scale of the graph included only the percentages between 83 and 89. This "judicious" choice of scale—some would call it a distortion—and omission of that scale from the chart make the tiny differences among the clubs seem important, however.
Also, in order to be a critical thinker, you need to learn to pay attention to the assumptions that underlie a message. Let us briefly illustrate the role of assumptions by touching on some people's beliefs about the criminal justice system in the US. Some believe that a major problem with our judicial system is that many criminals go free because of legal technicalities. Others believe that a major problem is that many innocent people are convicted of crimes. The simple fact is, both types of errors occur. A person's conclusion about which flaw in our judicial system is the greater tragedy is based on an assumption about which of these is the more serious error (letting the guilty go free or convicting the innocent). This type of assumption is called a value assumption (Browne and Keeley, 2018). It reflects the differences in values that people develop, differences that may lead us to disregard valid evidence that does not fit in with our particular values.
Oh, by the way, some students probably noticed this, but the seven tips for evaluating information that we shared in Module 1 are related to this. Actually, they are part of this section. The tips are, to a very large degree, set of ideas you can use to help you identify biases, distortions, omissions, and assumptions. If you do not remember this section, we strongly recommend you take a few minutes to review it.
skepticism :  a way of thinking in which you refrain from drawing a conclusion or changing your mind until good evidence has been provided
bias : an inclination, tendency, leaning, or prejudice
Which of your beliefs (or disbeliefs) from the Activate exercise for this section were derived from a process of critical thinking? If some of your beliefs were not based on critical thinking, are you willing to reassess these beliefs? If the answer is no, why do you think that is? If the answer is yes, what concrete steps will you take?
7.2 Reasoning and Judgment
What percentage of kidnappings are committed by strangers?
Which area of the house is riskiest: kitchen, bathroom, or stairs?
What is the most common cancer in the US?
What percentage of workplace homicides are committed by co-workers?
An essential set of procedural thinking skills is  reasoning , the ability to generate and evaluate solid conclusions from a set of statements or evidence. You should note that these conclusions (when they are generated instead of being evaluated) are one key type of inference that we described in Section 7.1. There are two main types of reasoning, deductive and inductive.
Deductive reasoning
Suppose your teacher tells you that if you get an A on the final exam in a course, you will get an A for the whole course. Then, you get an A on the final exam. What will your final course grade be? Most people can see instantly that you can conclude with certainty that you will get an A for the course. This is a type of reasoning called  deductive reasoning , which is defined as reasoning in which a conclusion is guaranteed to be true as long as the statements leading to it are true. The three statements can be listed as an  argument , with two beginning statements and a conclusion:
Statement 1: If you get an A on the final exam, you will get an A for the course
Statement 2: You get an A on the final exam
Conclusion: You will get an A for the course
This particular arrangement, in which true beginning statements lead to a guaranteed true conclusion, is known as a  deductively valid argument . Although deductive reasoning is often the subject of abstract, brain-teasing, puzzle-like word problems, it is actually an extremely important type of everyday reasoning. It is just hard to recognize sometimes. For example, imagine that you are looking for your car keys and you realize that they are either in the kitchen drawer or in your book bag. After looking in the kitchen drawer, you instantly know that they must be in your book bag. That conclusion results from a simple deductive reasoning argument. In addition, solid deductive reasoning skills are necessary for you to succeed in the sciences, philosophy, math, computer programming, and any endeavor involving the use of logic to persuade others to your point of view or to evaluate others' arguments.
Cognitive psychologists, and before them philosophers, have been quite interested in deductive reasoning, not so much for its practical applications, but for the insights it can offer them about the ways that human beings think. One of the early ideas to emerge from the examination of deductive reasoning is that people learn (or develop) mental versions of rules that allow them to solve these types of reasoning problems (Braine, 1978; Braine, Reiser, & Rumain, 1984). The best way to see this point of view is to realize that there are different possible rules, and some of them are very simple. For example, consider this rule of logic:
therefore q
Logical rules are often presented abstractly, as letters, in order to imply that they can be used in very many specific situations. Here is a concrete version of the of the same rule:
I'll either have pizza or a hamburger for dinner tonight (p or q)
I won't have pizza (not p)
Therefore, I'll have a hamburger (therefore q)
This kind of reasoning seems so natural, so easy, that it is quite plausible that we would use a version of this rule in our daily lives. At least, it seems more plausible than some of the alternative possibilities—for example, that we need to have experience with the specific situation (pizza or hamburger, in this case) in order to solve this type of problem easily. So perhaps there is a form of natural logic (Rips, 1990) that contains very simple versions of logical rules. When we are faced with a reasoning problem that maps onto one of these rules, we use the rule.
But be very careful; things are not always as easy as they seem. Even these simple rules are not so simple. For example, consider the following rule. Many people fail to realize that this rule is just as valid as the pizza or hamburger rule above.
if p, then q
therefore, not p
Concrete version:
If I eat dinner, then I will have dessert
I did not have dessert
Therefore, I did not eat dinner
The simple fact is, it can be very difficult for people to apply rules of deductive logic correctly; as a result, they make many errors when trying to do so. Is this a deductively valid argument or not?
Students who like school study a lot
Students who study a lot get good grades
Jane does not like school
Therefore, Jane does not get good grades
Many people are surprised to discover that this is not a logically valid argument; the conclusion is not guaranteed to be true from the beginning statements. Although the first statement says that students who like school study a lot, it does NOT say that students who do not like school do not study a lot. In other words, it may very well be possible to study a lot without liking school. Even people who sometimes get problems like this right might not be using the rules of deductive reasoning. Instead, they might just be making judgments for examples they know, in this case, remembering instances of people who get good grades despite not liking school.
Making deductive reasoning even more difficult is the fact that there are two important properties that an argument may have. One, it can be valid or invalid (meaning that the conclusion does or does not follow logically from the statements leading up to it). Two, an argument (or more correctly, its conclusion) can be true or false. Here is an example of an argument that is logically valid, but has a false conclusion (at least we think it is false).
Either you are eleven feet tall or the Grand Canyon was created by a spaceship crashing into the earth.
You are not eleven feet tall
Therefore the Grand Canyon was created by a spaceship crashing into the earth
This argument has the exact same form as the pizza or hamburger argument above, making it is deductively valid. The conclusion is so false, however, that it is absurd (of course, the reason the conclusion is false is that the first statement is false). When people are judging arguments, they tend to not observe the difference between deductive validity and the empirical truth of statements or conclusions. If the elements of an argument happen to be true, people are likely to judge the argument logically valid; if the elements are false, they will very likely judge it invalid (Markovits & Bouffard-Bouchard, 1992; Moshman & Franks, 1986). Thus, it seems a stretch to say that people are using these logical rules to judge the validity of arguments. Many psychologists believe that most people actually have very limited deductive reasoning skills (Johnson-Laird, 1999). They argue that when faced with a problem for which deductive logic is required, people resort to some simpler technique, such as matching terms that appear in the statements and the conclusion (Evans, 1982). This might not seem like a problem, but what if reasoners believe that the elements are true and they happen to be wrong; they will would believe that they are using a form of reasoning that guarantees they are correct and yet be wrong.
deductive reasoning :  a type of reasoning in which the conclusion is guaranteed to be true any time the statements leading up to it are true
argument :  a set of statements in which the beginning statements lead to a conclusion
deductively valid argument :  an argument for which true beginning statements guarantee that the conclusion is true
Inductive reasoning and judgment
Every day, you make many judgments about the likelihood of one thing or another. Whether you realize it or not, you are practicing  inductive reasoning   on a daily basis. In inductive reasoning arguments, a conclusion is likely whenever the statements preceding it are true. The first thing to notice about inductive reasoning is that, by definition, you can never be sure about your conclusion; you can only estimate how likely the conclusion is. Inductive reasoning may lead you to focus on Memory Encoding and Recoding when you study for the exam, but it is possible the instructor will ask more questions about Memory Retrieval instead. Unlike deductive reasoning, the conclusions you reach through inductive reasoning are only probable, not certain. That is why scientists consider inductive reasoning weaker than deductive reasoning. But imagine how hard it would be for us to function if we could not act unless we were certain about the outcome.
Inductive reasoning can be represented as logical arguments consisting of statements and a conclusion, just as deductive reasoning can be. In an inductive argument, you are given some statements and a conclusion (or you are given some statements and must draw a conclusion). An argument is  inductively strong   if the conclusion would be very probable whenever the statements are true. So, for example, here is an inductively strong argument:
Statement #1: The forecaster on Channel 2 said it is going to rain today.
Statement #2: The forecaster on Channel 5 said it is going to rain today.
Statement #3: It is very cloudy and humid.
Statement #4: You just heard thunder.
Conclusion (or judgment): It is going to rain today.
Think of the statements as evidence, on the basis of which you will draw a conclusion. So, based on the evidence presented in the four statements, it is very likely that it will rain today. Will it definitely rain today? Certainly not. We can all think of times that the weather forecaster was wrong.
A true story: Some years ago psychology student was watching a baseball playoff game between the St. Louis Cardinals and the Los Angeles Dodgers. A graphic on the screen had just informed the audience that the Cardinal at bat, (Hall of Fame shortstop) Ozzie Smith, a switch hitter batting left-handed for this plate appearance, had never, in nearly 3000 career at-bats, hit a home run left-handed. The student, who had just learned about inductive reasoning in his psychology class, turned to his companion (a Cardinals fan) and smugly said, "It is an inductively strong argument that Ozzie Smith will not hit a home run." He turned back to face the television just in time to watch the ball sail over the right field fence for a home run. Although the student felt foolish at the time, he was not wrong. It was an inductively strong argument; 3000 at-bats is an awful lot of evidence suggesting that the Wizard of Ozz (as he was known) would not be hitting one out of the park (think of each at-bat without a home run as a statement in an inductive argument). Sadly (for the die-hard Cubs fan and Cardinals-hating student), despite the strength of the argument, the conclusion was wrong.
Given the possibility that we might draw an incorrect conclusion even with an inductively strong argument, we really want to be sure that we do, in fact, make inductively strong arguments. If we judge something probable, it had better be probable. If we judge something nearly impossible, it had better not happen. Think of inductive reasoning, then, as making reasonably accurate judgments of the probability of some conclusion given a set of evidence.
We base many decisions in our lives on inductive reasoning. For example:
Statement #1: Psychology is not my best subject
Statement #2: My psychology instructor has a reputation for giving difficult exams
Statement #3: My first psychology exam was much harder than I expected
Judgment: The next exam will probably be very difficult.
Decision: I will study tonight instead of watching Netflix.
Some other examples of judgments that people commonly make in a school context include judgments of the likelihood that:
A particular class will be interesting/useful/difficult
You will be able to finish writing a paper by next week if you go out tonight
Your laptop's battery will last through the next trip to the library
You will not miss anything important if you skip class tomorrow
Your instructor will not notice if you skip class tomorrow
You will be able to find a book that you will need for a paper
There will be an essay question about Memory Encoding on the next exam
Tversky and Kahneman (1983) recognized that there are two general ways that we might make these judgments; they termed them extensional (i.e., following the laws of probability) and intuitive (i.e., using shortcuts or heuristics, see below). We will use a similar distinction between Type 1 and Type 2 thinking, as described by Keith Stanovich and his colleagues (Evans and Stanovich, 2013; Stanovich and West, 2000). Type 1 thinking is fast, automatic, effortful, and emotional. In fact, it is hardly fair to call it reasoning at all, as judgments just seem to pop into one's head. Type 2 thinking , on the other hand, is slow, effortful, and logical. So obviously, it is more likely to lead to a correct judgment, or an optimal decision. The problem is, we tend to over-rely on Type 1. Now, we are not saying that Type 2 is the right way to go for every decision or judgment we make. It seems a bit much, for example, to engage in a step-by-step logical reasoning procedure to decide whether we will have chicken or fish for dinner tonight.
Many bad decisions in some very important contexts, however, can be traced back to poor judgments of the likelihood of certain risks or outcomes that result from the use of Type 1 when a more logical reasoning process would have been more appropriate. For example:
Statement #1: It is late at night.
Statement #2: Albert has been drinking beer for the past five hours at a party.
Statement #3: Albert is not exactly sure where he is or how far away home is.
Judgment: Albert will have no difficulty walking home.
Decision: He walks home alone.
As you can see in this example, the three statements backing up the judgment do not really support it. In other words, this argument is not inductively strong because it is based on judgments that ignore the laws of probability. What are the chances that someone facing these conditions will be able to walk home alone easily? And one need not be drunk to make poor decisions based on judgments that just pop into our heads.
The truth is that many of our probability judgments do not come very close to what the laws of probability say they should be. Think about it. In order for us to reason in accordance with these laws, we would need to know the laws of probability, which would allow us to calculate the relationship between particular pieces of evidence and the probability of some outcome (i.e., how much likelihood should change given a piece of evidence), and we would have to do these heavy math calculations in our heads. After all, that is what Type 2 requires. Needless to say, even if we were motivated, we often do not even know how to apply Type 2 reasoning in many cases.
So what do we do when we don't have the knowledge, skills, or time required to make the correct mathematical judgment? Do we hold off and wait until we can get better evidence? Do we read up on probability and fire up our calculator app so we can compute the correct probability? Of course not. We rely on Type 1 thinking. We "wing it." That is, we come up with a likelihood estimate using some means at our disposal. Psychologists use the term heuristic to describe the type of "winging it" we are talking about. A  heuristic   is a shortcut strategy that we use to make some judgment or solve some problem (see Section 7.3). Heuristics are easy and quick, think of them as the basic procedures that are characteristic of Type 1.  They can absolutely lead to reasonably good judgments and decisions in some situations (like choosing between chicken and fish for dinner). They are, however, far from foolproof. There are, in fact, quite a lot of situations in which heuristics can lead us to make incorrect judgments, and in many cases the decisions based on those judgments can have serious consequences.
Let us return to the activity that begins this section. You were asked to judge the likelihood (or frequency) of certain events and risks. You were free to come up with your own evidence (or statements) to make these judgments. This is where a heuristic crops up. As a judgment shortcut, we tend to generate specific examples of those very events to help us decide their likelihood or frequency. For example, if we are asked to judge how common, frequent, or likely a particular type of cancer is, many of our statements would be examples of specific cancer cases:
Statement #1: Andy Kaufman (comedian) had lung cancer.
Statement #2: Colin Powell (US Secretary of State) had prostate cancer.
Statement #3: Bob Marley (musician) had skin and brain cancer
Statement #4: Sandra Day O'Connor (Supreme Court Justice) had breast cancer.
Statement #5: Fred Rogers (children's entertainer) had stomach cancer.
Statement #6: Robin Roberts (news anchor) had breast cancer.
Statement #7: Bette Davis (actress) had breast cancer.
Judgment: Breast cancer is the most common type.
Your own experience or memory may also tell you that breast cancer is the most common type. But it is not (although it is common). Actually, skin cancer is the most common type in the US. We make the same types of misjudgments all the time because we do not generate the examples or evidence according to their actual frequencies or probabilities. Instead, we have a tendency (or bias) to search for the examples in memory; if they are easy to retrieve, we assume that they are common. To rephrase this in the language of the heuristic, events seem more likely to the extent that they are available to memory. This bias has been termed the  availability heuristic   (Kahneman and Tversky, 1974).
The fact that we use the availability heuristic does not automatically mean that our judgment is wrong. The reason we use heuristics in the first place is that they work fairly well in many cases (and, of course that they are easy to use). So, the easiest examples to think of sometimes are the most common ones. Is it more likely that a member of the U.S. Senate is a man or a woman? Most people have a much easier time generating examples of male senators. And as it turns out, the U.S. Senate has many more men than women (74 to 26 in 2020). In this case, then, the availability heuristic would lead you to make the correct judgment; it is far more likely that a senator would be a man.
In many other cases, however, the availability heuristic will lead us astray. This is because events can be memorable for many reasons other than their frequency. Section 5.2, Encoding Meaning, suggested that one good way to encode the meaning of some information is to form a mental image of it. Thus, information that has been pictured mentally will be more available to memory. Indeed, an event that is vivid and easily pictured will trick many people into supposing that type of event is more common than it actually is. Repetition of information will also make it more memorable. So, if the same event is described to you in a magazine, on the evening news, on a podcast that you listen to, and in your Facebook feed; it will be very available to memory. Again, the availability heuristic will cause you to misperceive the frequency of these types of events.
Most interestingly, information that is unusual is more memorable. Suppose we give you the following list of words to remember: box, flower, letter, platypus, oven, boat, newspaper, purse, drum, car. Very likely, the easiest word to remember would be platypus, the unusual one. The same thing occurs with memories of events. An event may be available to memory because it is unusual, yet the availability heuristic leads us to judge that the event is common. Did you catch that? In these cases, the availability heuristic makes us think the exact opposite of the true frequency. We end up thinking something is common because it is unusual (and therefore memorable). Yikes.
The misapplication of the availability heuristic sometimes has unfortunate results. For example, if you went to K-12 school in the US over the past 10 years, it is extremely likely that you have participated in lockdown and active shooter drills. Of course, everyone is trying to prevent the tragedy of another school shooting. And believe us, we are not trying to minimize how terrible the tragedy is. But the truth of the matter is, school shootings are extremely rare. Because the federal government does not keep a database of school shootings, the Washington Post has maintained their own running tally. Between 1999 and January 2020 (the date of the most recent school shooting with a death in the US at of the time this paragraph was written), the Post reported a total of 254 people died in school shootings in the US. Not 254 per year, 254 total. That is an average of 12 per year. Of course, that is 254 people who should not have died (particularly because many were children), but in a country with approximately 60,000,000 students and teachers, this is a very small risk.
But many students and teachers are terrified that they will be victims of school shootings because of the availability heuristic. It is so easy to think of examples (they are very available to memory) that people believe the event is very common. It is not. And there is a downside to this. We happen to believe that there is an enormous gun violence problem in the United States. According the the Centers for Disease Control and Prevention, there were 39,773 firearm deaths in the US in 2017. Fifteen of those deaths were in school shootings, according to the Post. 60% of those deaths were suicides. When people pay attention to the school shooting risk (low), they often fail to notice the much larger risk.
And examples like this are by no means unique. The authors of this book have been teaching psychology since the 1990's. We have been able to make the exact same arguments about the misapplication of the availability heuristics and keep them current by simply swapping out for the "fear of the day." In the 1990's it was children being kidnapped by strangers (it was known as "stranger danger") despite the facts that kidnappings accounted for only 2% of the violent crimes committed against children, and only 24% of kidnappings are committed by strangers (US Department of Justice, 2007). This fear overlapped with the fear of terrorism that gripped the country after the 2001 terrorist attacks on the World Trade Center and US Pentagon and still plagues the population of the US somewhat in 2020. After a well-publicized, sensational act of violence, people are extremely likely to increase their estimates of the chances that they, too, will be victims of terror. Think about the reality, however. In October of 2001, a terrorist mailed anthrax spores to members of the US government and a number of media companies. A total of five people died as a result of this attack. The nation was nearly paralyzed by the fear of dying from the attack; in reality the probability of an individual person dying was 0.00000002.
The availability heuristic can lead you to make incorrect judgments in a school setting as well. For example, suppose you are trying to decide if you should take a class from a particular math professor. You might try to make a judgment of how good a teacher she is by recalling instances of friends and acquaintances making comments about her teaching skill. You may have some examples that suggest that she is a poor teacher very available to memory, so on the basis of the availability heuristic you judge her a poor teacher and decide to take the class from someone else. What if, however, the instances you recalled were all from the same person, and this person happens to be a very colorful storyteller? The subsequent ease of remembering the instances might not indicate that the professor is a poor teacher after all.
Although the availability heuristic is obviously important, it is not the only judgment heuristic we use. Amos Tversky and Daniel Kahneman examined the role of heuristics in inductive reasoning in a long series of studies. Kahneman received a Nobel Prize in Economics for this research in 2002, and Tversky would have certainly received one as well if he had not died of melanoma at age 59 in 1996 (Nobel Prizes are not awarded posthumously). Kahneman and Tversky demonstrated repeatedly that people do not reason in ways that are consistent with the laws of probability. They identified several heuristic strategies that people use instead to make judgments about likelihood. The importance of this work for economics (and the reason that Kahneman was awarded the Nobel Prize) is that earlier economic theories had assumed that people do make judgments rationally, that is, in agreement with the laws of probability.
Another common heuristic that people use for making judgments is the  representativeness heuristic (Kahneman & Tversky 1973). Suppose we describe a person to you. He is quiet and shy, has an unassuming personality, and likes to work with numbers. Is this person more likely to be an accountant or an attorney? If you said accountant, you were probably using the representativeness heuristic. Our imaginary person is judged likely to be an accountant because he resembles, or is representative of the concept of, an accountant. When research participants are asked to make judgments such as these, the only thing that seems to matter is the representativeness of the description. For example, if told that the person described is in a room that contains 70 attorneys and 30 accountants, participants will still assume that he is an accountant.
inductive reasoning :  a type of reasoning in which we make judgments about likelihood from sets of evidence
inductively strong argument :  an inductive argument in which the beginning statements lead to a conclusion that is probably true
heuristic :  a shortcut strategy that we use to make judgments and solve problems. Although they are easy to use, they do not guarantee correct judgments and solutions
availability heuristic :  judging the frequency or likelihood of some event type according to how easily examples of the event can be called to mind (i.e., how available they are to memory)
representativeness heuristic:   judging the likelihood that something is a member of a category on the basis of how much it resembles a typical category member (i.e., how representative it is of the category)
Type 1 thinking : fast, automatic, and emotional thinking.
Type 2 thinking : slow, effortful, and logical thinking.
What percentage of workplace homicides are co-worker violence?
Many people get these questions wrong. The answers are 10%; stairs; skin; 6%. How close were your answers? Explain how the availability heuristic might have led you to make the incorrect judgments.
Can you think of some other judgments that you have made (or beliefs that you have) that might have been influenced by the availability heuristic?
7.3 Problem Solving
Please take a few minutes to list a number of problems that you are facing right now.
Now write about a problem that you recently solved.
What is your definition of a problem?
Mary has a problem. Her daughter, ordinarily quite eager to please, appears to delight in being the last person to do anything. Whether getting ready for school, going to piano lessons or karate class, or even going out with her friends, she seems unwilling or unable to get ready on time. Other people have different kinds of problems. For example, many students work at jobs, have numerous family commitments, and are facing a course schedule full of difficult exams, assignments, papers, and speeches. How can they find enough time to devote to their studies and still fulfill their other obligations? Speaking of students and their problems: Show that a ball thrown vertically upward with initial velocity v0 takes twice as much time to return as to reach the highest point (from Spiegel, 1981).
These are three very different situations, but we have called them all problems. What makes them all the same, despite the differences? A psychologist might define a  problem   as a situation with an initial state, a goal state, and a set of possible intermediate states. Somewhat more meaningfully, we might consider a problem a situation in which you are in here one state (e.g., daughter is always late), you want to be there in another state (e.g., daughter is not always late), and with no obvious way to get from here to there. Defined this way, each of the three situations we outlined can now be seen as an example of the same general concept, a problem. At this point, you might begin to wonder what is not a problem, given such a general definition. It seems that nearly every non-routine task we engage in could qualify as a problem. As long as you realize that problems are not necessarily bad (it can be quite fun and satisfying to rise to the challenge and solve a problem), this may be a useful way to think about it.
Can we identify a set of problem-solving skills that would apply to these very different kinds of situations? That task, in a nutshell, is a major goal of this section. Let us try to begin to make sense of the wide variety of ways that problems can be solved with an important observation: the process of solving problems can be divided into two key parts. First, people have to notice, comprehend, and represent the problem properly in their minds (called  problem representation ). Second, they have to apply some kind of solution strategy to the problem. Psychologists have studied both of these key parts of the process in detail.
When you first think about the problem-solving process, you might guess that most of our difficulties would occur because we are failing in the second step, the application of strategies. Although this can be a significant difficulty much of the time, the more important source of difficulty is probably problem representation. In short, we often fail to solve a problem because we are looking at it, or thinking about it, the wrong way.
problem :  a situation in which we are in an initial state, have a desired goal state, and there is a number of possible intermediate states (i.e., there is no obvious way to get from the initial to the goal state)
problem representation :  noticing, comprehending and forming a mental conception of a problem
Defining and Mentally Representing Problems in Order to Solve Them
So, the main obstacle to solving a problem is that we do not clearly understand exactly what the problem is. Recall the problem with Mary's daughter always being late. One way to represent, or to think about, this problem is that she is being defiant. She refuses to get ready in time. This type of representation or definition suggests a particular type of solution. Another way to think about the problem, however, is to consider the possibility that she is simply being sidetracked by interesting diversions. This different conception of what the problem is (i.e., different representation) suggests a very different solution strategy. For example, if Mary defines the problem as defiance, she may be tempted to solve the problem using some kind of coercive tactics, that is, to assert her authority as her mother and force her to listen. On the other hand, if Mary defines the problem as distraction, she may try to solve it by simply removing the distracting objects.
As you might guess, when a problem is represented one way, the solution may seem very difficult, or even impossible. Seen another way, the solution might be very easy. For example, consider the following problem (from Nasar, 1998):
Two bicyclists start 20 miles apart and head toward each other, each going at a steady rate of 10 miles per hour. At the same time, a fly that travels at a steady 15 miles per hour starts from the front wheel of the southbound bicycle and flies to the front wheel of the northbound one, then turns around and flies to the front wheel of the southbound one again, and continues in this manner until he is crushed between the two front wheels. Question: what total distance did the fly cover?
Please take a few minutes to try to solve this problem.
Most people represent this problem as a question about a fly because, well, that is how the question is asked. The solution, using this representation, is to figure out how far the fly travels on the first leg of its journey, then add this total to how far it travels on the second leg of its journey (when it turns around and returns to the first bicycle), then continue to add the smaller distance from each leg of the journey until you converge on the correct answer. You would have to be quite skilled at math to solve this problem, and you would probably need some time and pencil and paper to do it.
If you consider a different representation, however, you can solve this problem in your head. Instead of thinking about it as a question about a fly, think about it as a question about the bicycles. They are 20 miles apart, and each is traveling 10 miles per hour. How long will it take for the bicycles to reach each other? Right, one hour. The fly is traveling 15 miles per hour; therefore, it will travel a total of 15 miles back and forth in the hour before the bicycles meet. Represented one way (as a problem about a fly), the problem is quite difficult. Represented another way (as a problem about two bicycles), it is easy. Changing your representation of a problem is sometimes the best—sometimes the only—way to solve it.
Unfortunately, however, changing a problem's representation is not the easiest thing in the world to do. Often, problem solvers get stuck looking at a problem one way. This is called  fixation . Most people who represent the preceding problem as a problem about a fly probably do not pause to reconsider, and consequently change, their representation. A parent who thinks her daughter is being defiant is unlikely to consider the possibility that her behavior is far less purposeful.
Problem-solving fixation was examined by a group of German psychologists called Gestalt psychologists during the 1930's and 1940's. Karl Dunker, for example, discovered an important type of failure to take a different perspective called  functional fixedness . Imagine being a participant in one of his experiments. You are asked to figure out how to mount two candles on a door and are given an assortment of odds and ends, including a small empty cardboard box and some thumbtacks. Perhaps you have already figured out a solution: tack the box to the door so it forms a platform, then put the candles on top of the box. Most people are able to arrive at this solution. Imagine a slight variation of the procedure, however. What if, instead of being empty, the box had matches in it? Most people given this version of the problem do not arrive at the solution given above. Why? Because it seems to people that when the box contains matches, it already has a function; it is a matchbox. People are unlikely to consider a new function for an object that already has a function. This is functional fixedness.
Mental set is a type of fixation in which the problem solver gets stuck using the same solution strategy that has been successful in the past, even though the solution may no longer be useful. It is commonly seen when students do math problems for homework. Often, several problems in a row require the reapplication of the same solution strategy. Then, without warning, the next problem in the set requires a new strategy. Many students attempt to apply the formerly successful strategy on the new problem and therefore cannot come up with a correct answer.
The thing to remember is that you cannot solve a problem unless you correctly identify what it is to begin with (initial state) and what you want the end result to be (goal state). That may mean looking at the problem from a different angle and representing it in a new way. The correct representation does not guarantee a successful solution, but it certainly puts you on the right track.
A bit more optimistically, the Gestalt psychologists discovered what may be considered the opposite of fixation, namely  insight . Sometimes the solution to a problem just seems to pop into your head. Wolfgang Kohler examined insight by posing many different problems to chimpanzees, principally problems pertaining to their acquisition of out-of-reach food. In one version, a banana was placed outside of a chimpanzee's cage and a short stick inside the cage. The stick was too short to retrieve the banana, but was long enough to retrieve a longer stick also located outside of the cage. This second stick was long enough to retrieve the banana. After trying, and failing, to reach the banana with the shorter stick, the chimpanzee would try a couple of random-seeming attempts, react with some apparent frustration or anger, then suddenly rush to the longer stick, the correct solution fully realized at this point. This sudden appearance of the solution, observed many times with many different problems, was termed insight by Kohler.
Lest you think it pertains to chimpanzees only, Karl Dunker demonstrated that children also solve problems through insight in the 1930s. More importantly, you have probably experienced insight yourself. Think back to a time when you were trying to solve a difficult problem. After struggling for a while, you gave up. Hours later, the solution just popped into your head, perhaps when you were taking a walk, eating dinner, or lying in bed.
fixation :  when a problem solver gets stuck looking at a problem a particular way and cannot change his or her representation of it (or his or her intended solution strategy)
functional fixedness :  a specific type of fixation in which a problem solver cannot think of a new use for an object that already has a function
mental set :  a specific type of fixation in which a problem solver gets stuck using the same solution strategy that has been successful in the past
insight :  a sudden realization of a solution to a problem
Solving Problems by Trial and Error
Correctly identifying the problem and your goal for a solution is a good start, but recall the psychologist's definition of a problem: it includes a set of possible intermediate states. Viewed this way, a problem can be solved satisfactorily only if one can find a path through some of these intermediate states to the goal. Imagine a fairly routine problem, finding a new route to school when your ordinary route is blocked (by road construction, for example). At each intersection, you may turn left, turn right, or go straight. A satisfactory solution to the problem (of getting to school) is a sequence of selections at each intersection that allows you to wind up at school.
If you had all the time in the world to get to school, you might try choosing intermediate states randomly. At one corner you turn left, the next you go straight, then you go left again, then right, then right, then straight. Unfortunately, trial and error will not necessarily get you where you want to go, and even if it does, it is not the fastest way to get there. For example, when a friend of ours was in college, he got lost on the way to a concert and attempted to find the venue by choosing streets to turn onto randomly (this was long before the use of GPS). Amazingly enough, the strategy worked, although he did end up missing two out of the three bands who played that night.
Trial and error is not all bad, however. B.F. Skinner, a prominent behaviorist psychologist, suggested that people often behave randomly in order to see what effect the behavior has on the environment and what subsequent effect this environmental change has on them. This seems particularly true for the very young person. Picture a child filling a household's fish tank with toilet paper, for example. To a child trying to develop a repertoire of creative problem-solving strategies, an odd and random behavior might be just the ticket. Eventually, the exasperated parent hopes, the child will discover that many of these random behaviors do not successfully solve problems; in fact, in many cases they create problems. Thus, one would expect a decrease in this random behavior as a child matures. You should realize, however, that the opposite extreme is equally counterproductive. If the children become too rigid, never trying something unexpected and new, their problem solving skills can become too limited.
Effective problem solving seems to call for a happy medium that strikes a balance between using well-founded old strategies and trying new ground and territory. The individual who recognizes a situation in which an old problem-solving strategy would work best, and who can also recognize a situation in which a new untested strategy is necessary is halfway to success.
Solving Problems with Algorithms and Heuristics
For many problems there is a possible strategy available that will guarantee a correct solution. For example, think about math problems. Math lessons often consist of step-by-step procedures that can be used to solve the problems. If you apply the strategy without error, you are guaranteed to arrive at the correct solution to the problem. This approach is called using an  algorithm , a term that denotes the step-by-step procedure that guarantees a correct solution. Because algorithms are sometimes available and come with a guarantee, you might think that most people use them frequently. Unfortunately, however, they do not. As the experience of many students who have struggled through math classes can attest, algorithms can be extremely difficult to use, even when the problem solver knows which algorithm is supposed to work in solving the problem. In problems outside of math class, we often do not even know if an algorithm is available. It is probably fair to say, then, that algorithms are rarely used when people try to solve problems.
Because algorithms are so difficult to use, people often pass up the opportunity to guarantee a correct solution in favor of a strategy that is much easier to use and yields a reasonable chance of coming up with a correct solution. These strategies are called  problem solving heuristics . Similar to what you saw in section 6.2 with reasoning heuristics, a problem solving heuristic is a shortcut strategy that people use when trying to solve problems. It usually works pretty well, but does not guarantee a correct solution to the problem. For example, one problem solving heuristic might be "always move toward the goal" (so when trying to get to school when your regular route is blocked, you would always turn in the direction you think the school is). A heuristic that people might use when doing math homework is "use the same solution strategy that you just used for the previous problem."
By the way, we hope these last two paragraphs feel familiar to you. They seem to parallel a distinction that you recently learned. Indeed, algorithms and problem-solving heuristics are another example of the distinction between Type 1 thinking and Type 2 thinking.
Although it is probably not worth describing a large number of specific heuristics, two observations about heuristics are worth mentioning. First, heuristics can be very general or they can be very specific, pertaining to a particular type of problem only. For example, "always move toward the goal" is a general strategy that you can apply to countless problem situations. On the other hand, "when you are lost without a functioning gps, pick the most expensive car you can see and follow it" is specific to the problem of being lost. Second, all heuristics are not equally useful. One heuristic that many students know is "when in doubt, choose c for a question on a multiple-choice exam." This is a dreadful strategy because many instructors intentionally randomize the order of answer choices. Another test-taking heuristic, somewhat more useful, is "look for the answer to one question somewhere else on the exam."
You really should pay attention to the application of heuristics to test taking. Imagine that while reviewing your answers for a multiple-choice exam before turning it in, you come across a question for which you originally thought the answer was c. Upon reflection, you now think that the answer might be b. Should you change the answer to b, or should you stick with your first impression? Most people will apply the heuristic strategy to "stick with your first impression." What they do not realize, of course, is that this is a very poor strategy (Lilienfeld et al, 2009). Most of the errors on exams come on questions that were answered wrong originally and were not changed (so they remain wrong). There are many fewer errors where we change a correct answer to an incorrect answer. And, of course, sometimes we change an incorrect answer to a correct answer. In fact, research has shown that it is more common to change a wrong answer to a right answer than vice versa (Bruno, 2001).
The belief in this poor test-taking strategy (stick with your first impression) is based on the  confirmation bias   (Nickerson, 1998; Wason, 1960). You first saw the confirmation bias in Module 1, but because it is so important, we will repeat the information here. People have a bias, or tendency, to notice information that confirms what they already believe. Somebody at one time told you to stick with your first impression, so when you look at the results of an exam you have taken, you will tend to notice the cases that are consistent with that belief. That is, you will notice the cases in which you originally had an answer correct and changed it to the wrong answer. You tend not to notice the other two important (and more common) cases, changing an answer from wrong to right, and leaving a wrong answer unchanged.
Because heuristics by definition do not guarantee a correct solution to a problem, mistakes are bound to occur when we employ them. A poor choice of a specific heuristic will lead to an even higher likelihood of making an error.
algorithm :  a step-by-step procedure that guarantees a correct solution to a problem
problem solving heuristic :  a shortcut strategy that we use to solve problems. Although they are easy to use, they do not guarantee correct judgments and solutions
confirmation bias :  people's tendency to notice information that confirms what they already believe
An Effective Problem-Solving Sequence
You may be left with a big question: If algorithms are hard to use and heuristics often don't work, how am I supposed to solve problems? Robert Sternberg (1996), as part of his theory of what makes people successfully intelligent (Module 8) described a problem-solving sequence that has been shown to work rather well:
Identify the existence of a problem.  In school, problem identification is often easy; problems that you encounter in math classes, for example, are conveniently labeled as problems for you. Outside of school, however, realizing that you have a problem is a key difficulty that you must get past in order to begin solving it. You must be very sensitive to the symptoms that indicate a problem.
Define the problem.  Suppose you realize that you have been having many headaches recently. Very likely, you would identify this as a problem. If you define the problem as "headaches," the solution would probably be to take aspirin or ibuprofen or some other anti-inflammatory medication. If the headaches keep returning, however, you have not really solved the problem—likely because you have mistaken a symptom for the problem itself. Instead, you must find the root cause of the headaches. Stress might be the real problem. For you to successfully solve many problems it may be necessary for you to overcome your fixations and represent the problems differently. One specific strategy that you might find useful is to try to define the problem from someone else's perspective. How would your parents, spouse, significant other, doctor, etc. define the problem? Somewhere in these different perspectives may lurk the key definition that will allow you to find an easier and permanent solution.
Formulate strategy.  Now it is time to begin planning exactly how the problem will be solved. Is there an algorithm or heuristic available for you to use? Remember, heuristics by their very nature guarantee that occasionally you will not be able to solve the problem. One point to keep in mind is that you should look for long-range solutions, which are more likely to address the root cause of a problem than short-range solutions.
Represent and organize information.  Similar to the way that the problem itself can be defined, or represented in multiple ways, information within the problem is open to different interpretations. Suppose you are studying for a big exam. You have chapters from a textbook and from a supplemental reader, along with lecture notes that all need to be studied. How should you (represent and) organize these materials? Should you separate them by type of material (text versus reader versus lecture notes), or should you separate them by topic? To solve problems effectively, you must learn to find the most useful representation and organization of information.
Allocate resources.  This is perhaps the simplest principle of the problem solving sequence, but it is extremely difficult for many people. First, you must decide whether time, money, skills, effort, goodwill, or some other resource would help to solve the problem Then, you must make the hard choice of deciding which resources to use, realizing that you cannot devote maximum resources to every problem. Very often, the solution to problem is simply to change how resources are allocated (for example, spending more time studying in order to improve grades).
Monitor and evaluate solutions.  Pay attention to the solution strategy while you are applying it. If it is not working, you may be able to select another strategy. Another fact you should realize about problem solving is that it never does end. Solving one problem frequently brings up new ones. Good monitoring and evaluation of your problem solutions can help you to anticipate and get a jump on solving the inevitable new problems that will arise.
Please note that this as  an  effective problem-solving sequence, not  the  effective problem solving sequence. Just as you can become fixated and end up representing the problem incorrectly or trying an inefficient solution, you can become stuck applying the problem-solving sequence in an inflexible way. Clearly there are problem situations that can be solved without using these skills in this order.
Additionally, many real-world problems may require that you go back and redefine a problem several times as the situation changes (Sternberg et al. 2000). For example, consider the problem with Mary's daughter one last time. At first, Mary did represent the problem as one of defiance. When her early strategy of pleading and threatening punishment was unsuccessful, Mary began to observe her daughter more carefully. She noticed that, indeed, her daughter's attention would be drawn by an irresistible distraction or book. Fresh with a re-representation of the problem, she began a new solution strategy. She began to remind her daughter every few minutes to stay on task and remind her that if she is ready before it is time to leave, she may return to the book or other distracting object at that time. Fortunately, this strategy was successful, so Mary did not have to go back and redefine the problem again.
Pick one or two of the problems that you listed when you first started studying this section and try to work out the steps of Sternberg's problem solving sequence for each one.
a mental representation of a category of things in the world
an assumption about the truth of something that is not stated. Inferences come from our prior knowledge and experience, and from logical reasoning
knowledge about one's own cognitive processes; thinking about your thinking
individuals who are less competent tend to overestimate their abilities more than individuals who are more competent do
Thinking like a scientist in your everyday life for the purpose of drawing correct conclusions. It entails skepticism; an ability to identify biases, distortions, omissions, and assumptions; and excellent deductive and inductive reasoning, and problem solving skills.
a way of thinking in which you refrain from drawing a conclusion or changing your mind until good evidence has been provided
an inclination, tendency, leaning, or prejudice
a type of reasoning in which the conclusion is guaranteed to be true any time the statements leading up to it are true
a set of statements in which the beginning statements lead to a conclusion
an argument for which true beginning statements guarantee that the conclusion is true
a type of reasoning in which we make judgments about likelihood from sets of evidence
an inductive argument in which the beginning statements lead to a conclusion that is probably true
fast, automatic, and emotional thinking
slow, effortful, and logical thinking
a shortcut strategy that we use to make judgments and solve problems. Although they are easy to use, they do not guarantee correct judgments and solutions
udging the frequency or likelihood of some event type according to how easily examples of the event can be called to mind (i.e., how available they are to memory)
judging the likelihood that something is a member of a category on the basis of how much it resembles a typical category member (i.e., how representative it is of the category)
a situation in which we are in an initial state, have a desired goal state, and there is a number of possible intermediate states (i.e., there is no obvious way to get from the initial to the goal state)
noticing, comprehending and forming a mental conception of a problem
when a problem solver gets stuck looking at a problem a particular way and cannot change his or her representation of it (or his or her intended solution strategy)
a specific type of fixation in which a problem solver cannot think of a new use for an object that already has a function
a specific type of fixation in which a problem solver gets stuck using the same solution strategy that has been successful in the past
a sudden realization of a solution to a problem
a step-by-step procedure that guarantees a correct solution to a problem
The tendency to notice and pay attention to information that confirms your prior beliefs and to ignore information that disconfirms them.
a shortcut strategy that we use to solve problems. Although they are easy to use, they do not guarantee correct judgments and solutions
Introduction to Psychology by Ken Gray; Elizabeth Arnott-Hill; and Or'Shaundra Benson is licensed under a Creative Commons Attribution-NonCommercial-ShareAlike 4.0 International License , except where otherwise noted.
Share This Book
Learn Creative Problem Solving Techniques to Stimulate Innovation in Your Organization
Smartsheet Contributor Kate Eby
October 20, 2017 (updated August 27, 2021)
In today's competitive business landscape, organizations need processes in place to make strong, well-informed, and innovative decisions. Problem solving - in particular creative problem solving (CPS) - is a key skill in learning how to accurately identify problems and their causes, generate potential solutions, and evaluate all the possibilities to arrive at a strong corrective course of action. Every team in any organization, regardless of department or industry, needs to be effective, creative, and quick when solving problems. 
In this article, we'll discuss traditional and creative problem solving, and define the steps, best practices, and common barriers associated. After that, we'll provide helpful methods and tools to identify the cause(s) of problematic situations, so you can get to the root of the issue and start to generate solutions. Then, we offer nearly 20 creative problem solving techniques to implement at your organization, or even in your personal life. Along the way, experts weigh in on the importance of problem solving, and offer tips and tricks. 
What Is Problem Solving and Decision Making?
Problem solving is the process of working through every aspect of an issue or challenge to reach a solution. Decision making is choosing one of multiple proposed solutions  — therefore, this process also includes defining and evaluating all potential options. Decision making is often one step of the problem solving process, but the two concepts are distinct. 
Collective problem solving is problem solving that includes many different parties and bridges the knowledge of different groups. Collective problem solving is common in business problem solving because workplace decisions typically affect more than one person. 
Problem solving, especially in business, is a complicated science. Not only are business conflicts multifaceted, but they often involve different personalities, levels of authority, and group dynamics. In recent years, however, there has been a rise in psychology-driven problem solving techniques, especially for the workplace. In fact, the psychology of how people solve problems is now studied formally in academic disciplines such as psychology and cognitive science.
Joe Carella is the Assistant Dean for Executive Education at the University of Arizona . Joe has over 20 years of experience in helping executives and corporations in managing change and developing successful business strategies. His doctoral research and executive education engagements have seen him focus on corporate strategy, decision making and business performance with a variety of corporate clients including Hershey's, Chevron, Fender Musical Instruments Corporation, Intel, DP World, Essilor, BBVA Compass Bank.
He explains some of the basic psychology behind problem solving: "When our brain is engaged in the process of solving problems, it is engaged in a series of steps where it processes and organizes the information it receives while developing new knowledge it uses in future steps. Creativity is embedded in this process by incorporating diverse inputs and/or new ways of organizing the information received."
Laura MacLeod is a Professor of Social Group Work at City University of New York, and the creator of From The Inside Out Project® , a program that coaches managers in team leadership for a variety of workplaces. She has a background in social work and over two decades of experience as a union worker, and currently leads talks on conflict resolution, problem solving, and listening skills at conferences across the country. 
MacLeod thinks of problem solving as an integral practice of successful organizations. "Problem solving is a collaborative process — all voices are heard and connected, and resolution is reached by the group," she says. "Problems and conflicts occur in all groups and teams in the workplace, but if leaders involve everyone in working through, they will foster cohesion, engagement, and buy in. Everybody wins."
10 tips that will make you more productive.
Uncover the top three factors that are killing your productivity and 10 tips to help you overcome them.
Download the free e-book to overcome my productivity killers
Project Management Guide
Your one-stop shop for everything project management
What Is the First Step in Solving a Problem?
Although problem solving techniques vary procedurally, experts agree that the first step in solving a problem is defining the problem. Without a clear articulation of the problem at stake, it is impossible to analyze all the key factors and actors, generate possible solutions, and then evaluate them to pick the best option. 
Dr. Elliott Jaffa is a behavioral and management psychologist with over 25 years of problem solving training and management experience. "Start with defining the problem you want to solve," he says, "And then define where you want to be, what you want to come away with." He emphasizes these are the first steps in creating an actionable, clear solution. 
Bryan Mattimore is Co-Founder of Growth Engine, an 18-year old innovation agency based in Norwalk, CT. Bryan has facilitated over 1,000 ideation sessions and managed over 200 successful innovation projects leading to over $3 billion in new sales. His newest book is 21 Days to a Big Idea . When asked about the first critical component to successful problem solving, Mattimore says, "Defining the challenge correctly, or 'solving the right problem' … The three creative techniques we use to help our clients 'identify the right problem to be solved' are questioning assumptions, 20 questions, and problem redefinition. A good example of this was a new product challenge from a client to help them 'invent a new iron. We got them to redefine the challenge as first: a) inventing new anti-wrinkle devices, and then b) inventing new garment care devices."
What Are Problem Solving Skills?
To understand the necessary skills in problem solving, you should first understand the types of thinking often associated with strong decision making. Most problem solving techniques look for a balance between the following binaries:
Convergent vs. Divergent Thinking: Convergent thinking is bringing together disparate information or ideas to determine a single best answer or solution. This thinking style values logic, speed, and accuracy, and leaves no chance for ambiguity. Divergent thinking is focused on generating new ideas to identify and evaluate multiple possible solutions, often uniting ideas in unexpected combinations. Divergent thinking is characterized by creativity, complexity, curiosity, flexibility, originality, and risk-taking.
Pragmatics vs. Semantics: Pragmatics refer to the logic of the problem at hand, and semantics is how you interpret the problem to solve it. Both are important to yield the best possible solution.
Mathematical vs. Personal Problem Solving: Mathematical problem solving involves logic (usually leading to a single correct answer), and is useful for problems that involve numbers or require an objective, clear-cut solution. However, many workplace problems also require personal problem solving, which includes interpersonal, collaborative, and emotional intuition and skills. 
The following basic methods are fundamental problem solving concepts. Implement them to help balance the above thinking models.
Reproductive Thinking: Reproductive thinking uses past experience to solve a problem. However, be careful not to rely too heavily on past solutions, and to evaluate current problems individually, with their own factors and parameters. 
Idea Generation: The process of generating many possible courses of action to identify a solution. This is most commonly a team exercise because putting everyone's ideas on the table will yield the greatest number of potential solutions. 
However, many of the most critical problem solving skills are "soft" skills: personal and interpersonal understanding, intuitiveness, and strong listening. 
Mattimore expands on this idea: "The seven key skills to be an effective creative problem solver that I detail in my book Idea Stormers: How to Lead and Inspire Creative Breakthroughs are: 1) curiosity 2) openness 3) a willingness to embrace ambiguity 4) the ability to identify and transfer principles across categories and disciplines 5) the desire to search for integrity in ideas, 6) the ability to trust and exercise "knowingness" and 7) the ability to envision new worlds (think Dr. Seuss, Star Wars, Hunger Games, Harry Potter, etc.)."
"As an individual contributor to problem solving it is important to exercise our curiosity, questioning, and visioning abilities," advises Carella. "As a facilitator it is essential to allow for diverse ideas to emerge, be able to synthesize and 'translate' other people's thinking, and build an extensive network of available resources."
MacLeod says the following interpersonal skills are necessary to effectively facilitate group problem solving: "The abilities to invite participation (hear all voices, encourage silent members), not take sides, manage dynamics between the monopolizer, the scapegoat, and the bully, and deal with conflict (not avoiding it or shutting down)." 
Furthermore, Jaffa explains that the skills of a strong problem solver aren't measurable. The best way to become a creative problem solver, he says, is to do regular creative exercises that keep you sharp and force you to think outside the box. Carella echoes this sentiment: "Neuroscience tells us that creativity comes from creating novel neural paths. Allow a few minutes each day to exercise your brain with novel techniques and brain 'tricks' – read something new, drive to work via a different route, count backwards, smell a new fragrance, etc."
What Is Creative Problem Solving? History, Evolution, and Core Principles
Creative problem solving (CPS) is a method of problem solving in which you approach a problem or challenge in an imaginative, innovative way. The goal of CPS is to come up with innovative solutions, make a decision, and take action quickly. Sidney Parnes and Alex Osborn are credited with developing the creative problem solving process in the 1950s. The concept was further studied and developed at SUNY Buffalo State and the Creative Education Foundation. 
The core principles of CPS include the following:
Balance divergent and convergent thinking
Ask problems as questions
Defer or suspend judgement
Focus on "Yes, and…" rather than "No, but…"
According to Carella, "Creative problem solving is the mental process used for generating innovative and imaginative ideas as a solution to a problem or a challenge. Creative problem solving techniques can be pursued by individuals or groups."
When asked to define CPS, Jaffa explains that it is, by nature, difficult to create boundaries for. "Creative problem solving is not cut and dry," he says, "If you ask 100 different people the definition of creative problem solving, you'll get 100 different responses - it's a non-entity."
Business presents a unique need for creative problem solving. Especially in today's competitive landscape, organizations need to iterate quickly, innovate with intention, and constantly be at the cutting-edge of creativity and new ideas to succeed. Developing CPS skills among your workforce not only enables you to make faster, stronger in-the-moment decisions, but also inspires a culture of collaborative work and knowledge sharing. When people work together to generate multiple novel ideas and evaluate solutions, they are also more likely to arrive at an effective decision, which will improve business processes and reduce waste over time. In fact, CPS is so important that some companies now list creative problem solving skills as a job criteria.
MacLeod reiterates the vitality of creative problem solving in the workplace. "Problem solving is crucial for all groups and teams," she says. "Leaders need to know how to guide the process, hear all voices and involve all members - it's not easy."
"This mental process [of CPS] is especially helpful in work environments where individuals and teams continuously struggle with new problems and challenges posed by their continuously changing environment," adds Carella. 
Problem Solving Best Practices
By nature, creative problem solving does not have a clear-cut set of do's and don'ts. Rather, creating a culture of strong creative problem solvers requires flexibility, adaptation, and interpersonal skills. However, there are a several best practices that you should incorporate:
Use a Systematic Approach: Regardless of the technique you use, choose a systematic method that satisfies your workplace conditions and constraints (time, resources, budget, etc.). Although you want to preserve creativity and openness to new ideas, maintaining a structured approach to the process will help you stay organized and focused. 
View Problems as Opportunities: Rather than focusing on the negatives or giving up when you encounter barriers, treat problems as opportunities to enact positive change on the situation. In fact, some experts even recommend defining problems as opportunities, to remain proactive and positive.
Change Perspective: Remember that there are multiple ways to solve any problem. If you feel stuck, changing perspective can help generate fresh ideas. A perspective change might entail seeking advice of a mentor or expert, understanding the context of a situation, or taking a break and returning to the problem later. "A sterile or familiar environment can stifle new thinking and new perspectives," says Carella. "Make sure you get out to draw inspiration from spaces and people out of your usual reach."
Break Down Silos: To invite the greatest possible number of perspectives to any problem, encourage teams to work cross-departmentally. This not only combines diverse expertise, but also creates a more trusting and collaborative environment, which is essential to effective CPS. According to Carella, "Big challenges are always best tackled by a group of people rather than left to a single individual. Make sure you create a space where the team can concentrate and convene."
Employ Strong Leadership or a Facilitator: Some companies choose to hire an external facilitator that teaches problem solving techniques, best practices, and practicums to stimulate creative problem solving. But, internal managers and staff can also oversee these activities. Regardless of whether the facilitator is internal or external, choose a strong leader who will value others' ideas and make space for creative solutions.  Mattimore has specific advice regarding the role of a facilitator: "When facilitating, get the group to name a promising idea (it will crystalize the idea and make it more memorable), and facilitate deeper rather than broader. Push for not only ideas, but how an idea might specifically work, some of its possible benefits, who and when would be interested in an idea, etc. This fleshing-out process with a group will generate fewer ideas, but at the end of the day will yield more useful concepts that might be profitably pursued." Additionally, Carella says that "Executives and managers don't necessarily have to be creative problem solvers, but need to make sure that their teams are equipped with the right tools and resources to make this happen. Also they need to be able to foster an environment where failing fast is accepted and celebrated."
Evaluate Your Current Processes: This practice can help you unlock bottlenecks, and also identify gaps in your data and information management, both of which are common roots of business problems.
MacLeod offers the following additional advice, "Always get the facts. Don't jump too quickly to a solution – working through [problems] takes time and patience."
Mattimore also stresses that how you introduce creative problem solving is important. "Do not start by introducing a new company-wide innovation process," he says. "Instead, encourage smaller teams to pursue specific creative projects, and then build a process from the ground up by emulating these smaller teams' successful approaches. We say: 'You don't innovate by changing the culture, you change the culture by innovating.'"
Barriers to Effective Problem Solving
Learning how to effectively solve problems is difficult and takes time and continual adaptation. There are several common barriers to successful CPS, including:
Confirmation Bias: The tendency to only search for or interpret information that confirms a person's existing ideas. People misinterpret or disregard data that doesn't align with their beliefs.
Mental Set: People's inclination to solve problems using the same tactics they have used to solve problems in the past. While this can sometimes be a useful strategy (see Analogical Thinking in a later section), it often limits inventiveness and creativity.
Functional Fixedness: This is another form of narrow thinking, where people become "stuck" thinking in a certain way and are unable to be flexible or change perspective.
Unnecessary Constraints: When people are overwhelmed with a problem, they can invent and impose additional limits on solution avenues. To avoid doing this, maintain a structured, level-headed approach to evaluating causes, effects, and potential solutions.
Groupthink: Be wary of the tendency for group members to agree with each other — this might be out of conflict avoidance, path of least resistance, or fear of speaking up. While this agreeableness might make meetings run smoothly, it can actually stunt creativity and idea generation, therefore limiting the success of your chosen solution.
Irrelevant Information: The tendency to pile on multiple problems and factors that may not even be related to the challenge at hand. This can cloud the team's ability to find direct, targeted solutions.
Paradigm Blindness: This is found in people who are unwilling to adapt or change their worldview, outlook on a particular problem, or typical way of processing information. This can erode the effectiveness of problem solving techniques because they are not aware of the narrowness of their thinking, and therefore cannot think or act outside of their comfort zone.
According to Jaffa, the primary barrier of effective problem solving is rigidity. "The most common things people say are, 'We've never done it before,' or 'We've always done it this way.'" While these feelings are natural, Jaffa explains that this rigid thinking actually precludes teams from identifying creative, inventive solutions that result in the greatest benefit.
"The biggest barrier to creative problem solving is a lack of awareness – and commitment to – training employees in state-of-the-art creative problem-solving techniques," Mattimore explains. "We teach our clients how to use ideation techniques (as many as two-dozen different creative thinking techniques) to help them generate more and better ideas. Ideation techniques use specific and customized stimuli, or 'thought triggers' to inspire new thinking and new ideas." 
MacLeod adds that ineffective or rushed leadership is another common culprit. "We're always in a rush to fix quickly," she says. "Sometimes leaders just solve problems themselves, making unilateral decisions to save time. But the investment is well worth it — leaders will have less on their plates if they can teach and eventually trust the team to resolve. Teams feel empowered and engagement and investment increases."
Strategies for Problem Cause Identification
As discussed, most experts agree that the first and most crucial step in problem solving is defining the problem. Once you've done this, however, it may not be appropriate to move straight to the solution phase. Rather, it is often helpful to identify the cause(s) of the problem: This will better inform your solution planning and execution, and help ensure that you don't fall victim to the same challenges in the future. 
Below are some of the most common strategies for identifying the cause of a problem:
Root Cause Analysis: This method helps identify the most critical cause of a problem. A factor is considered a root cause if removing it prevents the problem from recurring. Performing a root cause analysis is a 12 step process that includes: define the problem, gather data on the factors contributing to the problem, group the factors based on shared characteristics, and create a cause-and-effect timeline to determine the root cause. After that, you identify and evaluate corrective actions to eliminate the root cause.
‌ Download Fishbone Diagram Template - Excel
Download 5 Whys Template   Excel  |  Word  |  PDF   
Problem Solving Techniques and Strategies
In this section, we'll explain several traditional and creative problem solving methods that you can use to identify challenges, create actionable goals, and resolve problems as they arise. Although there is often procedural and objective crossover among techniques, they are grouped by theme so you can identify which method works best for your organization.
Divergent Creative Problem Solving Techniques
Brainstorming: One of the most common methods of divergent thinking, brainstorming works best in an open group setting where everyone is encouraged to share their creative ideas. The goal is to generate as many ideas as possible – you analyze, critique, and evaluate the ideas only after the brainstorming session is complete. To learn more specific brainstorming techniques, read this article . 
Mind Mapping: This is a visual thinking tool where you graphically depict concepts and their relation to one another. You can use mind mapping to structure the information you have, analyze and synthesize it, and generate solutions and new ideas from there. The goal of a mind map is to simplify complicated problems so you can more clearly identify solutions.
Appreciative Inquiry (AI): The basic assumption of AI is that "an organization is a mystery to be embraced." Using this principle, AI takes a positive, inquisitive approach to identifying the problem, analyzing the causes, and presenting possible solutions. The five principles of AI emphasize dialogue, deliberate language and outlook, and social bonding. 
Lateral Thinking: This is an indirect problem solving approach centered on the momentum of idea generation. As opposed to critical thinking, where people value ideas based on their truth and the absence of errors, lateral thinking values the "movement value" of new ideas: This means that you reward team members for producing a large volume of new ideas rapidly. With this approach, you'll generate many new ideas before approving or rejecting any.
Problem Solving Techniques to Change Perspective
Constructive Controversy: This is a structured approach to group decision making to preserve critical thinking and disagreement while maintaining order. After defining the problem and presenting multiple courses of action, the group divides into small advocacy teams who research, analyze, and refute a particular option. Once each advocacy team has presented its best-case scenario, the group has a discussion (advocacy teams still defend their presented idea). Arguing and playing devil's advocate is encouraged to reach an understanding of the pros and cons of each option. Next, advocacy teams abandon their cause and evaluate the options openly until they reach a consensus. All team members formally commit to the decision, regardless of whether they advocated for it at the beginning. You can learn more about the goals and steps in constructive controversy here . 
Carella is a fan of this approach. "Create constructive controversy by having two teams argue the pros and cons of a certain idea," he says. "It forces unconscious biases to surface and gives space for new ideas to formulate."
Abstraction: In this method, you apply the problem to a fictional model of the current situation. Mapping an issue to an abstract situation can shed extraneous or irrelevant factors, and reveal places where you are overlooking obvious solutions or becoming bogged down by circumstances. 
Analogical Thinking: Also called analogical reasoning , this method relies on an analogy: using information from one problem to solve another problem (these separate problems are called domains). It can be difficult for teams to create analogies among unrelated problems, but it is a strong technique to help you identify repeated issues, zoom out and change perspective, and prevent the problems from occurring in the future. .
CATWOE: This framework ensures that you evaluate the perspectives of those whom your decision will impact. The factors and questions to consider include (which combine to make the acronym CATWOE):
Customers: Who is on the receiving end of your decisions? What problem do they currently have, and how will they react to your proposed solution?
Actors: Who is acting to bring your solution to fruition? How will they respond and be affected by your decision?
Transformation Process: What processes will you employ to transform your current situation and meet your goals? What are the inputs and outputs?
World View: What is the larger context of your proposed solution? What is the larger, big-picture problem you are addressing?
Owner: Who actually owns the process? How might they influence your proposed solution (positively or negatively), and how can you influence them to help you?
Environmental Constraints: What are the limits (environmental, resource- and budget-wise, ethical, legal, etc.) on your ideas? How will you revise or work around these constraints?
Complex Problem Solving
Soft Systems Methodology (SSM): For extremely complex problems, SSM can help you identify how factors interact, and determine the best course of action. SSM was borne out of organizational process modeling and general systems theory, which hold that everything is part of a greater, interconnected system: This idea works well for "hard" problems (where logic and a single correct answer are prioritized), and less so for "soft" problems (i.e., human problems where factors such as personality, emotions, and hierarchy come into play). Therefore, SSM defines a seven step process for problem solving: 
Begin with the problem or problematic situation 
Express the problem or situation and build a rich picture of the themes of the problem 
Identify the root causes of the problem (most commonly with CATWOE)
Build conceptual models of human activity surrounding the problem or situation
Compare models with real-world happenings
Identify changes to the situation that are both feasible and desirable
Take action to implement changes and improve the problematic situation
SSM can be used for any complex soft problem, and is also a useful tool in change management . 
Failure Mode and Effects Analysis (FMEA): This method helps teams anticipate potential problems and take steps to mitigate them. Use FMEA when you are designing (redesigning) a complex function, process, product, or service. First, identify the failure modes, which are the possible ways that a project could fail. Then, perform an effects analysis to understand the consequences of each of the potential downfalls. This exercise is useful for internalizing the severity of each potential failure and its effects so you can make adjustments or safeties in your plan. 
‌ Download FMEA Template  
Problem Solving Based on Data or Logic (Heuristic Methods)
TRIZ: A Russian-developed problem solving technique that values logic, analysis, and forecasting over intuition or soft reasoning. TRIZ (translated to "theory of inventive problem solving" or TIPS in English) is a systematic approach to defining and identifying an inventive solution to difficult problems. The method offers several strategies for arriving at an inventive solution, including a contradictions matrix to assess trade-offs among solutions, a Su-Field analysis which uses formulas to describe a system by its structure, and ARIZ (algorithm of inventive problem solving) which uses algorithms to find inventive solutions. 
Inductive Reasoning: A logical method that uses evidence to conclude that a certain answer is probable (this is opposed to deductive reasoning, where the answer is assumed to be true). Inductive reasoning uses a limited number of observations to make useful, logical conclusions (for example, the Scientific Method is an extreme example of inductive reasoning). However, this method doesn't always map well to human problems in the workplace — in these instances, managers should employ intuitive inductive reasoning , which allows for more automatic, implicit conclusions so that work can progress. This, of course, retains the principle that these intuitive conclusions are not necessarily the one and only correct answer. 
Process-Oriented Problem Solving Methods
Plan Do Check Act (PDCA): This is an iterative management technique used to ensure continual improvement of products or processes. First, teams plan (establish objectives to meet desired end results), then do (implement the plan, new processes, or produce the output), then check (compare expected with actual results), and finally act (define how the organization will act in the future, based on the performance and knowledge gained in the previous three steps). 
Means-End Analysis (MEA): The MEA strategy is to reduce the difference between the current (problematic) state and the goal state. To do so, teams compile information on the multiple factors that contribute to the disparity between the current and goal states. Then they try to change or eliminate the factors one by one, beginning with the factor responsible for the greatest difference in current and goal state. By systematically tackling the multiple factors that cause disparity between the problem and desired outcome, teams can better focus energy and control each step of the process. 
Hurson's Productive Thinking Model: This technique was developed by Tim Hurson, and is detailed in his 2007 book Think Better: An Innovator's Guide to Productive Thinking . The model outlines six steps that are meant to give structure while maintaining creativity and critical thinking: 1) Ask "What is going on?" 2) Ask "What is success?" 3) Ask "What is the question?" 4) Generate answers 5) Forge the solution 6) Align resources. 
Control Influence Accept (CIA): The basic premise of CIA is that how you respond to problems determines how successful you will be in overcoming them. Therefore, this model is both a problem solving technique and stress-management tool that ensures you aren't responding to problems in a reactive and unproductive way. The steps in CIA include:
Control: Identify the aspects of the problem that are within your control.
Influence: Identify the aspects of the problem that you cannot control, but that you can influence.
Accept: Identify the aspects of the problem that you can neither control nor influence, and react based on this composite information. 
GROW Model: This is a straightforward problem solving method for goal setting that clearly defines your goals and current situation, and then asks you to define the potential solutions and be realistic about your chosen course of action. The steps break down as follows:
Goal: What do you want?
Reality: Where are you now?
Options: What could you do?
Will: What will you do?
OODA Loop: This acronym stands for observe, orient, decide, and act. This approach is a decision-making cycle that values agility and flexibility over raw human force. It is framed as a loop because of the understanding that any team will continually encounter problems or opponents to success and have to overcome them.
There are also many un-named creative problem solving techniques that follow a sequenced series of steps. While the exact steps vary slightly, they all follow a similar trajectory and aim to accomplish similar goals of problem, cause, and goal identification, idea generation, and active solution implementation.
MacLeod offers her own problem solving procedure, which echoes the above steps:
"1. Recognize the Problem: State what you see. Sometimes the problem is covert. 2. Identify: Get the facts — What exactly happened? What is the issue? 3. and 4. Explore and Connect: Dig deeper and encourage group members to relate their similar experiences. Now you're getting more into the feelings and background [of the situation], not just the facts.  5. Possible Solutions: Consider and brainstorm ideas for resolution. 6. Implement: Choose a solution and try it out — this could be role play and/or a discussion of how the solution would be put in place.  7. Evaluate: Revisit to see if the solution was successful or not."
Many of these problem solving techniques can be used in concert with one another, or multiple can be appropriate for any given problem. It's less about facilitating a perfect CPS session, and more about encouraging team members to continually think outside the box and push beyond personal boundaries that inhibit their innovative thinking. So, try out several methods, find those that resonate best with your team, and continue adopting new techniques and adapting your processes along the way. 
Improve Problem Solving with Work Management in Smartsheet
Empower your people to go above and beyond with a flexible platform designed to match the needs of your team — and adapt as those needs change. 
The Smartsheet platform makes it easy to plan, capture, manage, and report on work from anywhere, helping your team be more effective and get more done. Report on key metrics and get real-time visibility into work as it happens with roll-up reports, dashboards, and automated workflows built to keep your team connected and informed. 
When teams have clarity into the work getting done, there's no telling how much more they can accomplish in the same amount of time.  Try Smartsheet for free, today.
Discover why over 90% of Fortune 100 companies trust Smartsheet to get work done.
Coding Ground
Corporate Training
Creative Problem Solving Tutorial
Creative Problem Solving - Home
Introduction
Creativity in Business
Creative Skills of a Manager
Creative Problem Solving - Stages
Paradigm Shift in Problem Solving
Characteristics
Qualities of a Creative Person
Blocks to Innovative Ideas
Creative Problem Solving Resources
Quick Guide
Selected Reading
UPSC IAS Exams Notes
Developer's Best Practices
Questions and Answers
Effective Resume Writing
HR Interview Questions
Computer Glossary
Creative Problem Solving - Introduction
Creativity is a crucial factor in business today and any manager without creative insights into a business cannot handle the multiple requirements of an increasingly malleable customer base. In this tutorial, we will understand the meaning of Creativity and Focus based on the values and significance of creative problem solving in relation to building situation handling abilities in working professionals and business executives.
Before we move on with that, we need to first give a proper meaning to the word "Creativity", and then explain the difference between "Creativity" and "Innovation", as these are the most interchangeably used and easily mistaken terms.
Creativity is a Priceless Gift
Creativity brings inside an individual some significant skills to analyze any discussion from multiple points of view. It cultivates the ability of dismantling any information and processing it in different ways, so that newer facts can be explored and understood.
All of us must have some creativity because we can manage to find ways to handle new situations when faced with it. Creativity is closely associated with the skills of imagination and often a creative thought is difficult to put in words, because it involves thinking deeply about a subject and coming up with different facets to it.
What is Creative Problem Solving?
Defining creativity is not easy, as there are multiple points which involves an ability to come up with new and different viewpoints on a subject. It involves breaking down and restructuring our knowledge about the subject to gain new insights into its nature. However, any definition of creativity is complicated because the concept has many dimensions.
Creativity is the process of organizing our learning, reasoning and logic in such a manner that we can get a better understanding of the situation that we are considering. Maslow, the famous American Psychologist , had envisioned Creativity in two levels of evolution −
As per him, Primary Creativity was the reason behind all new ideas, innovation, etc. and Secondary Creativity is more induced in nature and was obtained through working together and observing other people's behavior and functioning. He also observed that the primary creativity was found abundantly in children, but the same children lost this creativity when they became adults.
Information
Initiatives
You are accessing a machine-readable page. In order to be human-readable, please install an RSS reader.
All articles published by MDPI are made immediately available worldwide under an open access license. No special permission is required to reuse all or part of the article published by MDPI, including figures and tables. For articles published under an open access Creative Common CC BY license, any part of the article may be reused without permission provided that the original article is clearly cited. For more information, please refer to https://www.mdpi.com/openaccess .
Feature papers represent the most advanced research with significant potential for high impact in the field. A Feature Paper should be a substantial original Article that involves several techniques or approaches, provides an outlook for future research directions and describes possible research applications.
Feature papers are submitted upon individual invitation or recommendation by the scientific editors and must receive positive feedback from the reviewers.
Editor's Choice articles are based on recommendations by the scientific editors of MDPI journals from around the world. Editors select a small number of articles recently published in the journal that they believe will be particularly interesting to readers, or important in the respective research area. The aim is to provide a snapshot of some of the most exciting work published in the various research areas of the journal.

Active Journals
Find a Journal
Proceedings Series
For Authors
For Reviewers
For Editors
For Librarians
For Publishers
For Societies
For Conference Organizers
Open Access Policy
Institutional Open Access Program
Special Issues Guidelines
Editorial Process
Research and Publication Ethics
Article Processing Charges
Testimonials
Preprints.org
SciProfiles
Encyclopedia

Article Menu Subscribe SciFeed
Recommended Articles
Google Scholar
on Google Scholar
Table of Contents
Find support for a specific problem in the support section of our website.
Please let us know what you think of our products and services.
Visit our dedicated information section to learn more about MDPI.
JSmol Viewer
Tdcs anodal stimulation of the right dorsolateral prefrontal cortex improves creative performance in real-world problem solving.

1. Introduction
2. materials and methods, 2.1. participants, 2.2. materials, 2.2.1. tdcs, 2.2.2. design tasks, 2.2.3. tdcs adverse effects questionnaire, 2.3. experimental procedure, 2.4. measures, 2.4.1. creativity scoring, 2.4.2. statistical analysis, 3.1. results of the basic information, 3.2. results of the tdcs adverse effects questionnaire, 3.3. creativity scoring, 4. discussion, 4.1. relationship between the influence of the right dlpfc on creativity, 4.2. possibility of influencing real-world creativity performance through tdcs stimulation, 4.3. contributions and limitations, 5. conclusions, author contributions, institutional review board statement, informed consent statement, data availability statement, conflicts of interest.
Ahmadi, N.; Peter, L.; Lubart, T.; Besançon, M. School Environments Friend or Foe for Creativity Education and Research. Creat. Duress Educ. 2019 , 3 , 255–266. [ Google Scholar ]
Daikoku, T.; Fang, Q.; Hamada, T.; Handa, Y.; Nagai, Y. Importance of Environmental Settings for the Temporal Dynamics of Creativity. Think. Ski. Creat. 2021 , 41 , 100911. [ Google Scholar ] [ CrossRef ]
Vries, H.B.; Lubart, T.I. Scientific Creativity: Divergent and Convergent Thinking and the Impact of Culture. J. Creat. Behav. 2019 , 53 , 145–155. [ Google Scholar ] [ CrossRef ]
Goldschmidt, G. Linkographic Evidence for Concurrent Divergent and Convergent Thinking in Creative Design. Creat. Res. J. 2016 , 28 , 115–122. [ Google Scholar ] [ CrossRef ]
Lazar, L. The Cognitive Neuroscience of Design Creativity. J. Exp. Neurosci. 2018 , 12 , 117906951880966. [ Google Scholar ] [ CrossRef ]
Weinberger, A.B.; Green, A.E.; Chrysikou, E.G. Using Transcranial Direct Current Stimulation to Enhance Creative Cognition: Interactions between Task, Polarity, and Stimulation Site. Front. Hum. Neurosci. 2017 , 11 , 246. [ Google Scholar ] [ CrossRef ] [ PubMed ]
Peña, J.; Sampedro, A.; Ibarretxe-Bilbao, N.; Zubiaurre-Elorza, L.; Ojeda, N. Improvement in Creativity after Transcranial Random Noise Stimulation (TRNS) over the Left Dorsolateral Prefrontal Cortex. Sci. Rep. 2019 , 9 , 7116. [ Google Scholar ] [ CrossRef ]
Beaty, R.E.; Seli, P.; Schacter, D.L. Network Neuroscience of Creative Cognition: Mapping Cognitive Mechanisms and Individual Differences in the Creative Brain. Curr. Opin. Behav. Sci. 2019 , 27 , 22–30. [ Google Scholar ] [ CrossRef ]
Abraham, A. The Forest versus the Trees: Creativity, Cognition and Imagination. In The Cambridge Handbook of the Neuroscience of Creativity ; Jung, R.E., Vartanian, O., Eds.; Cambridge University Press: Cambridge, UK, 2018; pp. 195–210. ISBN 978-1-316-55623-8. [ Google Scholar ]
Lifshitz-Ben-Basat, A.; Mashal, N. Enhancing Creativity by Altering the Frontoparietal Control Network Functioning Using Transcranial Direct Current Stimulation. Exp. Brain Res. 2021 , 239 , 613–626. [ Google Scholar ] [ CrossRef ]
Biasutti, M.; Habe, K. Dance Improvisation and Motor Creativity in Children: Teachers' Conceptions. Creat. Res. J. 2021 , 33 , 47–62. [ Google Scholar ] [ CrossRef ]
Becker, M.; Cabeza, R. Assessing Creativity Independently of Language: A Language-Independent Remote Associate Task (LI-RAT). Behav. Res. Methods 2022 , 55 , 85–102. [ Google Scholar ] [ CrossRef ]
Abraham, A.; Rutter, B.; Bantin, T.; Hermann, C. Creative Conceptual Expansion: A Combined FMRI Replication and Extension Study to Examine Individual Differences in Creativity. Neuropsychologia 2018 , 118 , 29–39. [ Google Scholar ] [ CrossRef ]
Sanchez-Reyes, L.-M.; Rodriguez-Resendiz, J.; Avecilla-Ramirez, G.N.; Garcia-Gomar, M.-L.; Robles-Ocampo, J.-B. Impact of EEG Parameters Detecting Dementia Diseases: A Systematic Review. IEEE Access 2021 , 9 , 78060–78074. [ Google Scholar ] [ CrossRef ]
Ibrahimi, D.; Mendiola-Santibanez, J.D.; Martinez, E.C.; Rodriguez, J.; Pacheco, I.T. Cortical Activity at Baseline and During Light Stimulation in Patients With Strabismus and Amblyopia. IEEE Access 2021 , 9 , 22430–22446. [ Google Scholar ] [ CrossRef ]
Filmer, H.L.; Dux, P.E.; Mattingley, J.B. Applications of Transcranial Direct Current Stimulation for Understanding Brain Function. Trends Neurosci. 2014 , 37 , 742–753. [ Google Scholar ] [ CrossRef ] [ PubMed ]
Lucchiari, C.; Sala, P.M.; Vanutelli, M.E. Promoting Creativity Through Transcranial Direct Current Stimulation (TDCS). A Critical Review. Front. Behav. Neurosci. 2018 , 12 , 167. [ Google Scholar ] [ CrossRef ] [ PubMed ]
Edgcumbe, D.R.; Thoma, V.; Rivolta, D.; Nitsche, M.A.; Fu, C.H.Y. Anodal Transcranial Direct Current Stimulation over the Right Dorsolateral Prefrontal Cortex Enhances Reflective Judgment and Decision-Making. Brain Stimulat. 2019 , 12 , 652–658. [ Google Scholar ] [ CrossRef ]
Chen, T.; Wang, H.; Wang, X.; Zhu, C.; Zhang, L.; Wang, K.; Yu, F. Transcranial Direct Current Stimulation of the Right Dorsolateral Prefrontal Cortex Improves Response Inhibition. Int. J. Psychophysiol. 2021 , 162 , 34–39. [ Google Scholar ] [ CrossRef ]
Cerruti, C.; Schlaug, G. Anodal Transcranial Direct Current Stimulation of the Prefrontal Cortex Enhances Complex Verbal Associative Thought. J. Cogn. Neurosci. 2009 , 21 , 1980–1987. [ Google Scholar ] [ CrossRef ]
Xiang, S.; Qi, S.; Li, Y.; Wang, L.; Dai, D.Y.; Hu, W. Trait Anxiety Moderates the Effects of TDCS over the Dorsolateral Prefrontal Cortex (DLPFC) on Creativity. Personal. Individ. Differ. 2021 , 177 , 110804. [ Google Scholar ] [ CrossRef ]
Sarathy, V. Real World Problem-Solving. Front. Hum. Neurosci. 2018 , 12 , 261. [ Google Scholar ] [ CrossRef ]
Colombo, B.; Bartesaghi, N.; Simonelli, L.; Antonietti, A. The Combined Effects of Neurostimulation and Priming on Creative Thinking. A Preliminary TDCS Study on Dorsolateral Prefrontal Cortex. Front. Hum. Neurosci. 2015 , 9 , 403. [ Google Scholar ] [ CrossRef ]
Koizumi, K.; Ueda, K.; Li, Z.; Nakao, M. Effects of Transcranial Direct Current Stimulation on Brain Networks Related to Creative Thinking. Front. Hum. Neurosci. 2020 , 14 , 541052. [ Google Scholar ] [ CrossRef ]
Faul, F.; Erdfelder, E.; Buchner, A.; Lang, A.-G. Statistical Power Analyses Using G*Power 3.1: Tests for Correlation and Regression Analyses. Behav. Res. Methods 2009 , 41 , 1149–1160. [ Google Scholar ] [ CrossRef ]
Xia, T.; Kang, M.; Chen, M.; Ouyang, J.; Hu, F. Design Training and Creativity: Students Develop Stronger Divergent but Not Convergent Thinking. Front. Psychol. 2021 , 12 , 695002. [ Google Scholar ] [ CrossRef ]
Kenett, Y.N.; Rosen, D.S.; Tamez, E.R.; Thompson-Schill, S.L. Noninvasive Brain Stimulation to Lateral Prefrontal Cortex Alters the Novelty of Creative Idea Generation. Cogn. Affect. Behav. Neurosci. 2021 , 21 , 311–326. [ Google Scholar ] [ CrossRef ] [ PubMed ]
Valle, T.M.; Bajo, M.T.; Gómez-Ariza, C.J. Cathodal Transcranial Direct Current Stimulation over the Right Dorsolateral Prefrontal Cortex Cancels out the Cost of Selective Retrieval on Subsequent Analogical Reasoning. Neuropsychologia 2020 , 141 , 107431. [ Google Scholar ] [ CrossRef ] [ PubMed ]
Wang, Z.; Zhu, R.; You, X. Anodal Transcranial Direct Current Stimulation-Induced Effects Over the Right Dorsolateral Prefrontal Cortex: Differences in the Task Types of Task Switching. Front. Psychol. 2021 , 12 , 630239. [ Google Scholar ] [ CrossRef ] [ PubMed ]
Feeser, M.; Prehn, K.; Kazzer, P.; Mungee, A.; Bajbouj, M. Transcranial Direct Current Stimulation Enhances Cognitive Control During Emotion Regulation. Brain Stimulat. 2014 , 7 , 105–112. [ Google Scholar ] [ CrossRef ]
Miranda, P.C.; Lomarev, M.; Hallett, M. Modeling the Current Distribution during Transcranial Direct Current Stimulation. Clin. Neurophysiol. 2006 , 117 , 1623–1629. [ Google Scholar ] [ CrossRef ]
Riva, P.; Romero Lauro, L.J.; DeWall, C.N.; Chester, D.S.; Bushman, B.J. Reducing Aggressive Responses to Social Exclusion Using Transcranial Direct Current Stimulation. Soc. Cogn. Affect. Neurosci. 2015 , 10 , 352–356. [ Google Scholar ] [ CrossRef ] [ PubMed ]
He, Z.; Lin, Y.; Xia, L.; Liu, Z.; Zhang, D.; Elliott, R. Critical Role of the Right VLPFC in Emotional Regulation of Social Exclusion: A TDCS Study. Soc. Cogn. Affect. Neurosci. 2018 , 13 , 357–366. [ Google Scholar ] [ CrossRef ]
DaSilva, A.F.; Volz, M.S.; Bikson, M.; Fregni, F. Electrode Positioning and Montage in Transcranial Direct Current Stimulation. J. Vis. Exp. 2011 , 51 , e2744. [ Google Scholar ] [ CrossRef ]
Goel, V. Creative Brains: Designing in the Real Worldâ€. Front. Hum. Neurosci. 2014 , 8 , 241. [ Google Scholar ] [ CrossRef ] [ PubMed ]
Amabile, T.M.; Amabile, T.M.; Collins, M.A.; Conti, R.; Phillips, E.; Picariello, M.; Ruscio, J.; Whitney, D. Creativity in Context: Update to the Social Psychology of Creativity , 1st ed.; Routledge: Oxfordshire, UK, 2018; ISBN 978-0-429-50123-4. [ Google Scholar ]
Chulvi, V.; Agost, M.J.; Royo, M.; García-García, C. The Effect of Nature on Designers' Creativity, According to Their Personality Profile. Alex. Eng. J. 2020 , 59 , 987–998. [ Google Scholar ] [ CrossRef ]
García-García, C.; Chulvi, V.; Royo, M.; Gual, J.; Felip, F. Does the Work Environment Affect Designers' Creativity during the Creative Phase Depending on Their Personality Profile? Think. Ski. Creat. 2019 , 33 , 100578. [ Google Scholar ] [ CrossRef ]
Greinacher, R.; Buhôt, L.; Möller, L.; Learmonth, G. The Time Course of Ineffective Sham-blinding during Low-intensity (1 MA) Transcranial Direct Current Stimulation. Eur. J. Neurosci. 2019 , 50 , 3380–3388. [ Google Scholar ] [ CrossRef ]
Brunoni, A.R.; Amadera, J.; Berbel, B.; Volz, M.S.; Rizzerio, B.G.; Fregni, F. A Systematic Review on Reporting and Assessment of Adverse Effects Associated with Transcranial Direct Current Stimulation. Int. J. Neuropsychopharmacol. 2011 , 14 , 1133–1145. [ Google Scholar ] [ CrossRef ]
Ruf, S.P.; Fallgatter, A.J.; Plewnia, C. Augmentation of Working Memory Training by Transcranial Direct Current Stimulation (TDCS). Sci. Rep. 2017 , 7 , 876. [ Google Scholar ] [ CrossRef ]
Nitsche, M.A.; Paulus, W. Sustained Excitability Elevations Induced by Transcranial DC Motor Cortex Stimulation in Humans. Neurology 2001 , 57 , 1899–1901. [ Google Scholar ] [ CrossRef ]
Tsai, Y.-P.; Hung, S.-H.; Huang, T.-R.; Sullivan, W.C.; Tang, S.-A.; Chang, C.-Y. What Part of the Brain Is Involved in Graphic Design Thinking in Landscape Architecture? PLoS ONE 2021 , 16 , e0258413. [ Google Scholar ] [ CrossRef ] [ PubMed ]
Xia, T.; Sun, Y.; An, Y.; Li, L. The Influence of Music Environment on Conceptual Design Creativity. Front. Psychol. 2023 , 14 , 1052257. [ Google Scholar ] [ CrossRef ] [ PubMed ]
Runco, M.A.; Jaeger, G.J. The Standard Definition of Creativity. Creat. Res. J. 2012 , 24 , 92–96. [ Google Scholar ] [ CrossRef ]
Filmer, H.L.; Griffin, A.; Dux, P.E. For a Minute There, I Lost Myself … Dosage Dependent Increases in Mind Wandering via Prefrontal TDCS. Neuropsychologia 2019 , 129 , 379–384. [ Google Scholar ] [ CrossRef ] [ PubMed ]
Zmigrod, S.; Colzato, L.S.; Hommel, B. Stimulating Creativity: Modulation of Convergent and Divergent Thinking by Transcranial Direct Current Stimulation (TDCS). Creat. Res. J. 2015 , 27 , 353–360. [ Google Scholar ] [ CrossRef ]
Huang, F.; Song, Y.; Jiang, Y.; Zhao, Q.; Luo, J. Where and How Are Original and Valuable Ideas Generated? TDCS of the Generation-Related Posterior Temporal Lobe and the Executive Control-Related Prefrontal Cortex. Cereb. Cortex 2022 , 32 , 1004–1013. [ Google Scholar ] [ CrossRef ]
Jacobson, L.; Koslowsky, M.; Lavidor, M. TDCS Polarity Effects in Motor and Cognitive Domains: A Meta-Analytical Review. Exp. Brain Res. 2012 , 216 , 1–10. [ Google Scholar ] [ CrossRef ]
Wang, X.; Mo, X.; Fan, M.; Lee, L.-H.; Shi, B.E.; Hui, P. Reducing Stress and Anxiety in the Metaverse: A Systematic Review of Meditation, Mindfulness and Virtual Reality. arXiv 2022 , arXiv:2209.14645. [ Google Scholar ]
Rosen, D.S.; Erickson, B.; Kim, Y.E.; Mirman, D.; Hamilton, R.H.; Kounios, J. Anodal TDCS to Right Dorsolateral Prefrontal Cortex Facilitates Performance for Novice Jazz Improvisers but Hinders Experts. Front. Hum. Neurosci. 2016 , 10 , 579. [ Google Scholar ] [ CrossRef ]
Barbey, A.K.; Barsalou, L.W. Reasoning and Problem Solving: Models. In Encyclopedia of Neuroscience ; Elsevier: Amsterdam, The Netherlands, 2009; pp. 35–43. ISBN 978-0-08-045046-9. [ Google Scholar ]
Ellamil, M.; Dobson, C.; Beeman, M.; Christoff, K. Evaluative and Generative Modes of Thought during the Creative Process. NeuroImage 2012 , 59 , 1783–1794. [ Google Scholar ] [ CrossRef ]
Zabelina, D.L.; Ganis, G. Creativity and Cognitive Control: Behavioral and ERP Evidence That Divergent Thinking, but Not Real-Life Creative Achievement, Relates to Better Cognitive Control. Neuropsychologia 2018 , 118 , 20–28. [ Google Scholar ] [ CrossRef ] [ PubMed ]
Tromp, C.; Glăveanu, V.P. A Model of Creative Aging (MOCA): Unlocking the Potential of Constraints for Creativity in Older Adults. Psychol. Aesthet. Creat. Arts 2023 , in press. [ Google Scholar ] [ CrossRef ]
Freidle, M.; Nilsson, J.; Lebedev, A.V.; Lövdén, M. No Evidence for Any Effect of Multiple Sessions of Frontal Transcranial Direct Stimulation on Mood in Healthy Older Adults. Neuropsychologia 2020 , 137 , 107325. [ Google Scholar ] [ CrossRef ] [ PubMed ]
Share and Cite
Guo, J.; Luo, J.; An, Y.; Xia, T. tDCS Anodal Stimulation of the Right Dorsolateral Prefrontal Cortex Improves Creative Performance in Real-World Problem Solving. Brain Sci. 2023 , 13 , 449. https://doi.org/10.3390/brainsci13030449
Guo J, Luo J, An Y, Xia T. tDCS Anodal Stimulation of the Right Dorsolateral Prefrontal Cortex Improves Creative Performance in Real-World Problem Solving. Brain Sciences . 2023; 13(3):449. https://doi.org/10.3390/brainsci13030449
Guo, Jiayue, Jiani Luo, Yi An, and Tiansheng Xia. 2023. "tDCS Anodal Stimulation of the Right Dorsolateral Prefrontal Cortex Improves Creative Performance in Real-World Problem Solving" Brain Sciences 13, no. 3: 449. https://doi.org/10.3390/brainsci13030449
Article Metrics
Further information, mdpi initiatives, follow mdpi. Subscribe to receive issue release notifications and newsletters from MDPI journals