You control your data
We use cookies to tailor the experience of creating resumes and cover letters. For these reasons, we may share your usage data with third parties. You can find more information about how we use cookies on our Cookies Policy . If you would like to set your cookies preferences, click the Settings button below. To accept all cookies, click Accept.
Cookie settings
Click on the types of cookies below to learn more about them and customize your experience on our Site. You may freely give, refuse or withdraw your consent. Keep in mind that disabling cookies may affect your experience on the Site. For more information, please visit our Cookies Policy and Privacy Policy .
Choose type of cookies to accept
These cookies allow us to analyze our performance to offer you a better experience of creating resumes and cover letters. Analytics related cookies used on our Site are not used by Us for the purpose of identifying who you are or to send you targeted advertising. For example, we may use cookies/tracking technologies for analytics related purposes to determine the number of visitors to our Site, identify how visitors move around the Site and, in particular, which pages they visit. This allows us to improve our Site and our services.
These cookies give you access to a customized experience of our products. Personalization cookies are also used to deliver content, including ads, relevant to your interests on our Site and third-party sites based on how you interact with our advertisements or content as well as track the content you access (including video viewing). We may also collect password information from you when you log in, as well as computer and/or connection information. During some visits, we may use software tools to measure and collect session information, including page response times, download errors, time spent on certain pages and page interaction information.
These cookies are placed by third-party companies to deliver targeted content based on relevant topics that are of interest to you. And allow you to better interact with social media platforms such as Facebook.
These cookies are essential for the Site's performance and for you to be able to use its features. For example, essential cookies include: cookies dropped to provide the service, maintain your account, provide builder access, payment pages, create IDs for your documents and store your consents.
To see a detailed list of cookies, click here .
This site uses cookies to ensure you get the best experience on our website. To learn more visit our Privacy Policy
CV vs Cover Letter: What's the Difference?
The difference between a CV and cover letter is like that between PB & J. And just like PB & J, they form an epic pairing.
As seen in:
When applying for a job, you have a couple of opportunities to show the recruiter your best side. Those two chances are your cover letter and your CV. Needless to say, you need to hit a bullseye with both of them. Otherwise, you're just another application.
To do that, you need to understand not just the difference between a CV and cover letter, but how they work as an awesome team. This guide will show you the differences, similarities, and how to make them fight for you like Gregor Clegane.
First look at both documents created in our builder. On the left—a resume, in the middle—a CV for academic purposes, on the right—a cover letter.
Want to save time and have your CV ready in 5 minutes? Try our CV builder. It's fast and easy to use. Plus, you'll get ready-made content to add with one click. See 20+ CV templates and create your CV here .
Create your CV now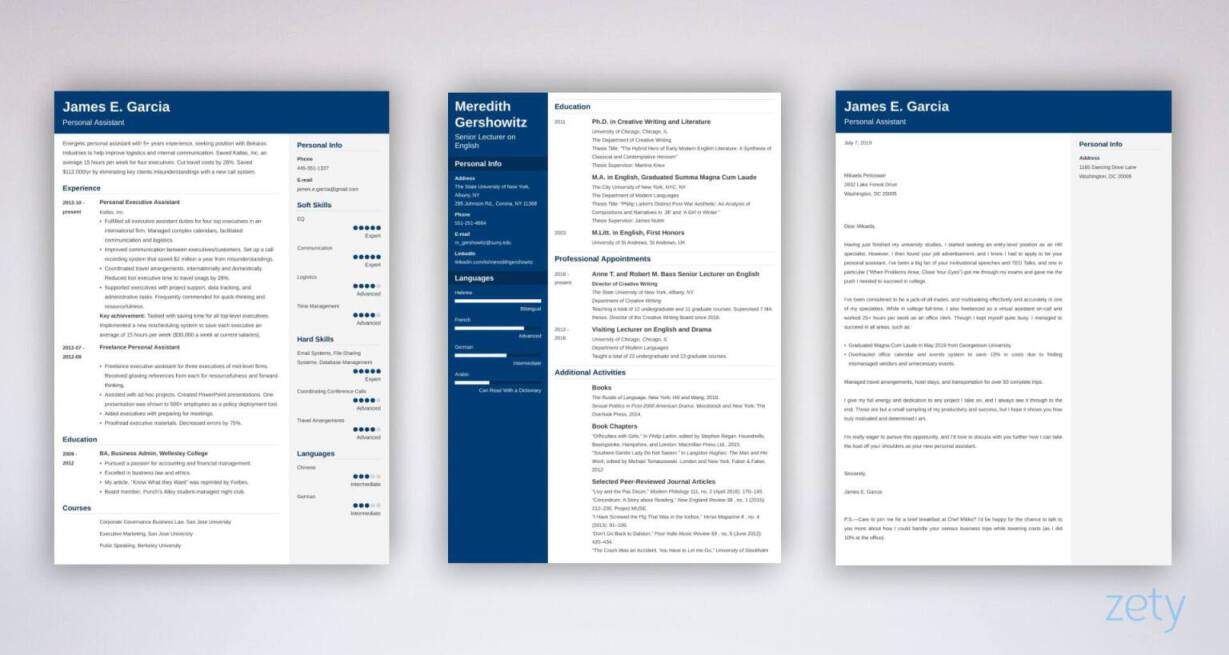 Sample resume, CV and cover letter made with our builder— See more CV samples and create your CV here .
Don't miss out on exclusive stories that will supercharge your career!
Get a weekly dose of inspiration delivered to your inbox
Similar articles
How to Write a Cover Letter for Any Job in 8 Steps (2023)
So you need a cover letter. Where do you start? How long should it be? Do yourself a favor: follow our guide on how to write the best cover letter the recruiter has ever seen.
How to Make a Resume: Step-by-Step Writing Guide for 2023
How to write a resume that will get you the job you're looking for? This step-by-step guide will show you the best resume examples, and you can write a resume in a few easy steps.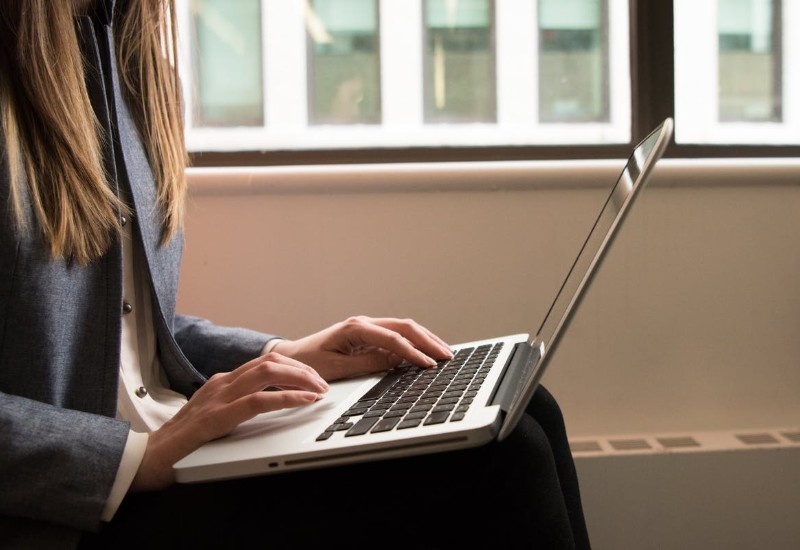 How to Write a CV: Make the Perfect Curriculum Vitae in 2023
A complete guide to writing a CV that wins you the job. 15+ actionable examples and insider tips. Use our CV template and learn from the best CV examples out there. Writing a CV has never been that easy. Read more and learn how to make your own!
How to Write a Cover Letter in 2023 | Beginner's Guide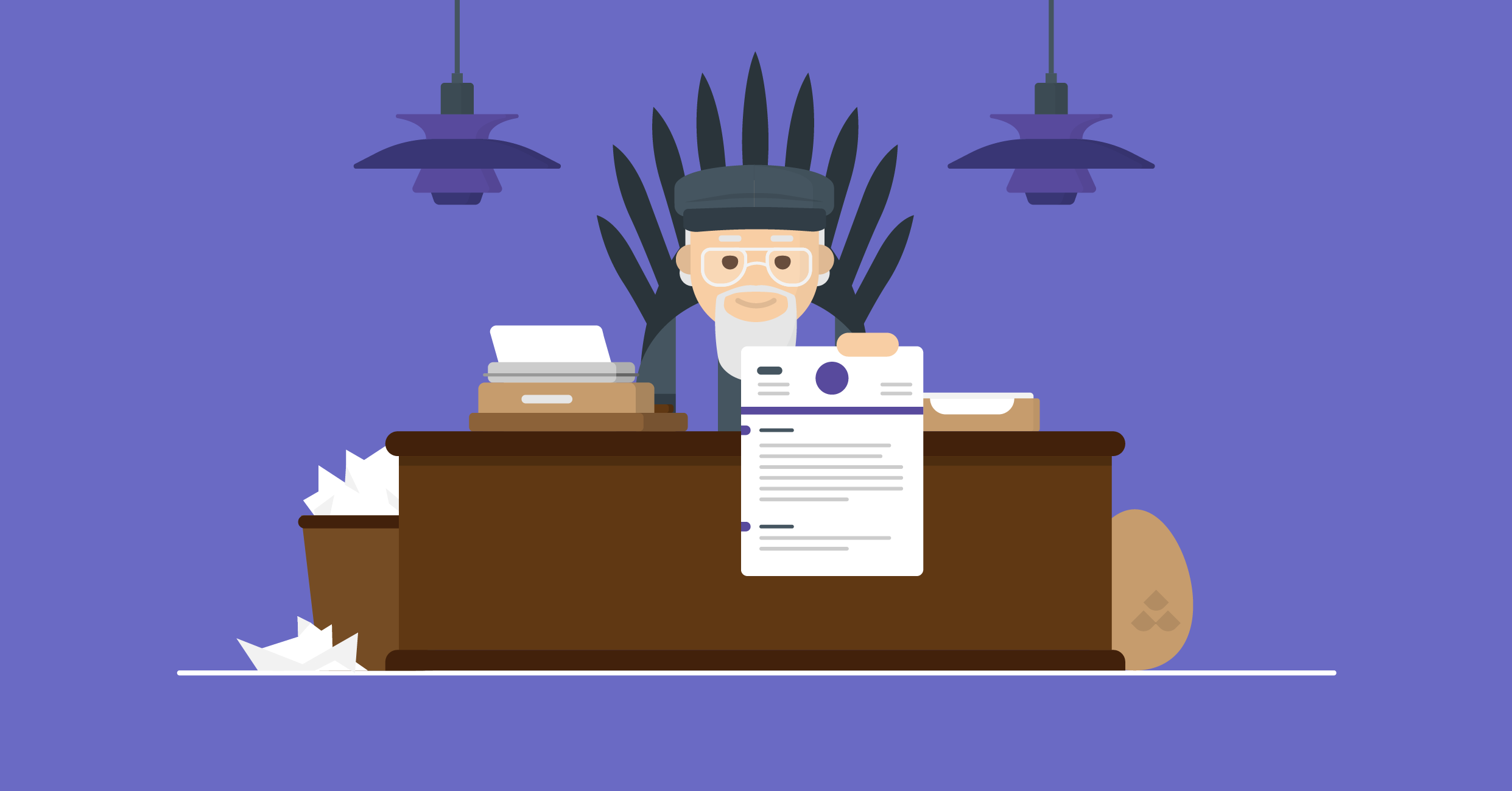 After weeks of heavy job search, you're almost there!
You've perfected your resume. 
You've short-listed the coolest jobs you want to apply for.
You've even had a friend train you for every single interview question out there.
But then, before you can send your application and call it a day, you remember that the job ad requires a cover letter.
Now you're stuck wondering how to write a cover letter ...
Don't panic! We've got you covered. Writing a cover letter is a lot simpler than you might think. 
In this guide, we're going to teach you how to write a cover letter that gets you the job you deserve.
What's a cover letter & why it's important for your job search
How to write a convincing cover letter that gets you the job (step-by-step!)
How to perfect your cover letter with the Novoresume free checklist
What excellent cover letter examples look like
So, let's get started with the basics!
What is a Cover Letter? (and Why It's Important)
A cover letter is a one-page document that you submit as part of your job application (alongside your CV or Resume). 
Its purpose is to introduce you and briefly summarize your professional background. On average, your cover letter should be from 250 to 400 words long .
A good cover letter can spark the HR manager's interest and get them to read your resume. 
A bad cover letter, on the other hand, might mean that your application is going directly to the paper shredder. So, to make sure this doesn't happen, it's essential to know how to write a convincing cover letter.
How does a good cover letter look, you might ask. Well, here's an example:
Keep in mind, though, that a cover letter is a supplement to your resume, not a replacement. Meaning, you don't just repeat whatever is mentioned in your resume.
If you're writing a cover letter for the first time, writing all this might seem pretty tough. After all, you're probably not a professional writer.
The thing is, though, you don't need to be creative, or even any good at writing. All you have to do is follow a tried-and-tested format:
Header - Input contact information
Greeting the hiring manager
Opening paragraph - Grab the reader's attention with 2-3 of your top achievements
Second paragraph - Explain why you're the perfect candidate for the job
Third paragraph - Explain why you're a good match for the company
Formal closing
Or, here's what this looks like in practice: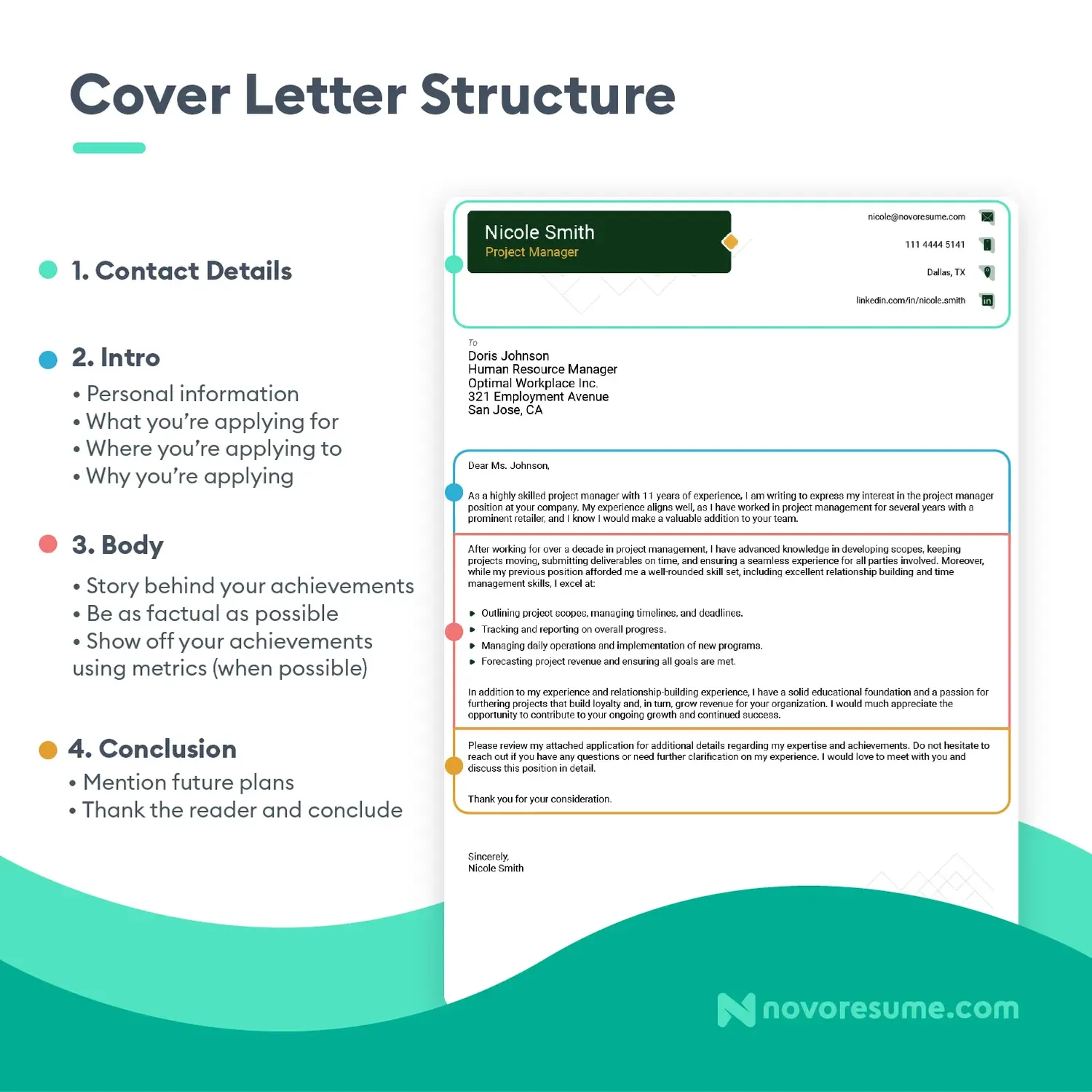 How to Write the Perfect Cover Letter (And Get Hired!)
Now that we've got the basics out of the way, we're going to guide you through the process of writing a cover letter step by step. 
Step #1 - Pick the Right Cover Letter Template
A good cover letter is all about leaving the right first impression.
So, what's a better way to leave a good impression than a well-formatted, visual template?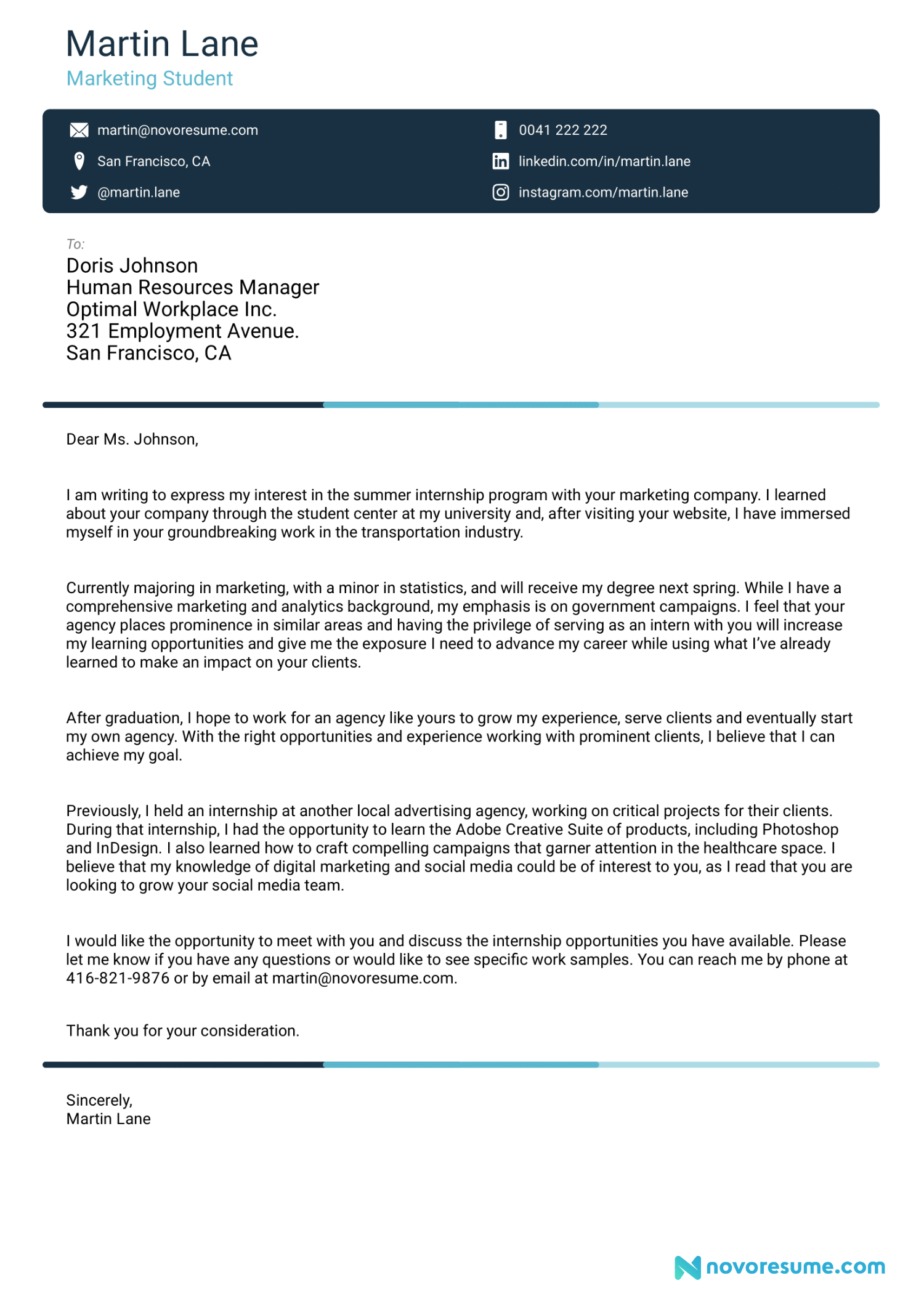 You can simply pick one of our hand-picked cover letter templates , and you'll be all set in a jiffy!
As a bonus, our AI will even give you suggestions on how to improve your cover letter on the go.
Step #2 - Start the Cover Letter with a Header
As with a resume, it's important to start your cover letter with a Contact Information section:
Here, you want to include all essential information, including:
Phone Number
Name of the hiring manager / their professional title
Name of the company you're applying to
In certain cases, you might also consider adding:
Social Media Profiles - Any type of profile that's relevant to your field. Social Profiles on websites like LinkedIn, GitHub (for developers), Medium (for writers), etc.
Personal Website - If you have a personal website that somehow adds value to your application, you can mention it. Let's say you're a professional writer. In that case, you'd want to link to your blog.
And here's what you shouldn't mention in your header:
Your Full Address 
Unprofessional Email - Make sure your email is presentable. It's pretty hard for a hiring manager to take you seriously if your email address is "

[email protected]

" Whenever applying for jobs, stick to the "[first name] + [last name] @ email provider.com" format.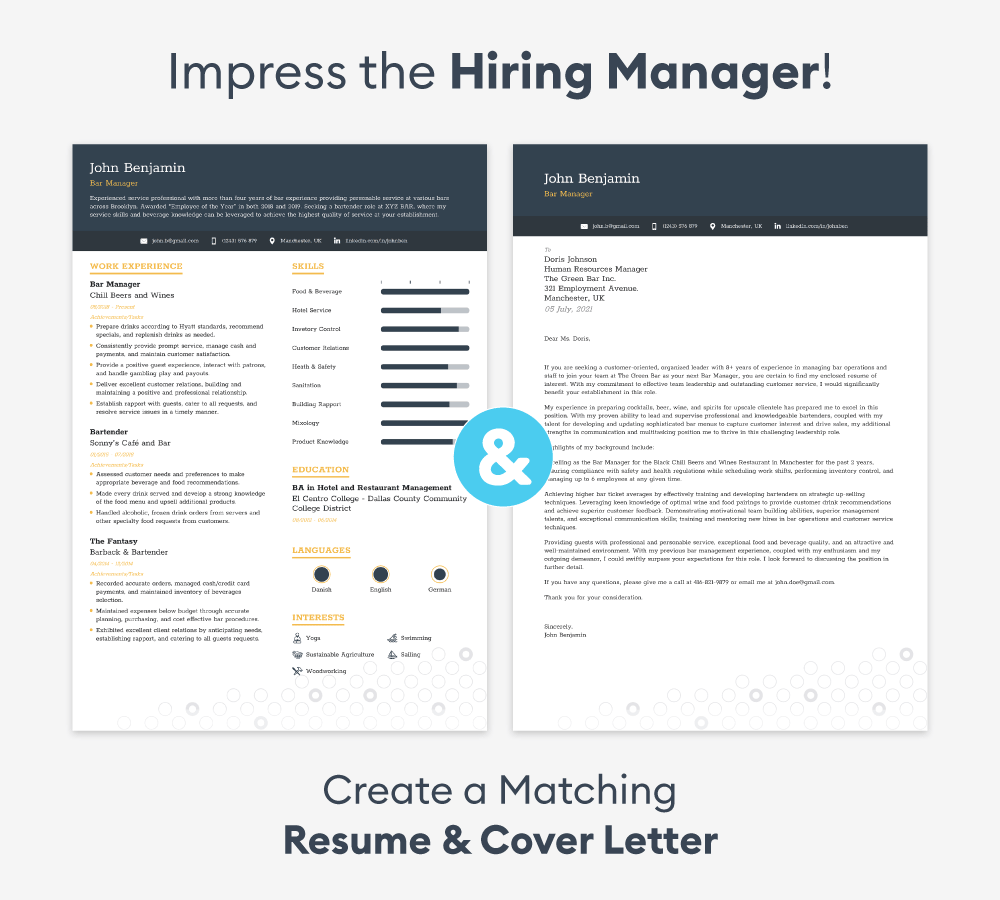 Step #3 - Greet the Hiring Manager
Once you've properly listed your contact information, you need to start writing the cover letter contents.
The first thing to do here is to address the cover letter to the hiring manager .
That's right, the hiring manager! Not the overly popular "Dear Sir or Madam." You want to show your future boss that you did your research and are really passionate about working with their team.
No one wants to hire a job seeker who just spams 20+ companies and hopes to get hired in any of them.
So, how do you find out who's the hiring manager? There are several ways to do this. 
The simplest option is to look up the head of the relevant department on LinkedIn. Let's say you're applying for the position of a Communication Specialist at Novoresume. The hiring manager is probably Head of Communications or Chief Communications Office.
So, you do a quick lookup on LinkedIn:

And voila! You have your hiring manager.
Or let's say you're applying for the position of a server. In that case, you'd be looking for the "restaurant manager."
If this doesn't work, you can also check out the "Team" page on the company website; there's a good chance you'll at least find the right person there.
Here are several other greetings you could use:
Dear [Department] Hiring Manager
Dear Hiring Manager
To whom it may concern
Dear [Department] Team
Step #4 - Write an Attention-Grabbing Introduction
First impressions matter, especially when it comes to your job search.
Recruiters get hundreds, sometimes even thousands, of applications. Chances are, they're not going to be reading every single cover letter end-to-end.
So, it's essential to catch their attention from the very first paragraph .
The #1 problem we see with most cover letter opening paragraphs is that they're usually extremely generic. Most of them look something like this..
Hey, my name is Jonathan and I'd like to work as a Sales Manager at XYZ Inc. I've worked as a sales manager at MadeUpCompany Inc. for 5+ years, so I believe that I'd be a good fit for the position.
See the issue here? This opening paragraph doesn't say pretty much anything except the fact that you've worked the job before.
Do you know who else has similar work experience? All the other applicants you're competing with.
Instead, you want to start off with 2-3 of your top achievements to really grab the reader's attention. Preferably, the achievements should be as relevant as possible to the position.
So now, let's make our previous example shine:
My name's Michael and I'd like to help XYZ Inc. hit and exceed their sales goals as a Sales Manager. I've worked with Company X, a fin-tech company, for 3+ years. As a Sales Representative, I generated an average of $30,000+ in sales per month (beating the KPIs by around 40%). I believe that my previous industry experience, as well as excellence in sales, makes me the right candidate for the job.
See the difference between the two examples? If you were the hiring manager, which sales manager would you hire, Jonathan or Michael?
Now that we've covered the introduction, let's talk about the body of your cover letter. This part is split into two paragraphs: the first is for explaining why you're the perfect person for the job, and the latter is for proving that you're a good fit for the company.
So, let's get started...
Step #5 - Explain why you're the perfect person for the job
This is where you show off your professional skills and convince the HR manager that you're a better fit for the job than all the other applicants.
But first things first - before you even write anything, you need to learn what the most important requirements for the role are. So, open up the job ad and identify which of the responsibilities are the most critical.
For the sake of the example, let's say you're applying for the position of a Facebook Advertiser. You scan the job ad and see that the top requirements are:
Experience managing a Facebook ad budget of $10,000+ / month
Some skills in advertising on other platforms (Google Search + Twitter)
Excellent copywriting skills
Now, in this section, you need to discuss how you fulfill these requirements. So, here's how that would look for our example:
In my previous role as a Facebook Marketing Expert at XYZ Inc. I handled customer acquisition through ads, managing a monthly Facebook ad budget of $20,000+ . As the sole digital marketer at the company, I managed the ad creation & management process end-to-end. Meaning, I created the ad copy , images, picked the targeting, ran optimization trials, and so on.
Other than Facebook advertising, I've also delved into other online PPC channels, including:
Are you a student applying for your first internship? You probably don't have a lot of work experience to show off in this section. Learn how to write an internship cover letter here.
Step #6 - Explain why you're a good fit for the company
Once you've written the last paragraph, you might be thinking - I'm a shoo-in for the job! What else do I need to write? I'll just wrap up the cover letter and hit that sweet SEND button.
Well, no. You're not quite there yet.
The HR manager doesn't only look at whether you'll be good at the job or not. They're looking for someone that's also a good fit for the company culture.
After all, employees that don't fit in are bound to quit, sooner or later. This ends up costing the company a ton of money, up to 50% of the employee's annual salary . 
Meaning, you also need to convince the HR manager that you're really passionate about working with them.
How do you do this? Well, as a start, you want to do some research about the company. You want to know things like:
What's the company's business model?
What's the company product or service? Have you used it?
What's the culture like? Will someone micro-manage your work, or will you have autonomy on how you get things done?
So, get to Googling. Chances are, you'll find all the information you need either on the company website or somewhere around the web.
Then, you need to figure out what you like about the company and turn that into text.
Let's say, for example, you're passionate about their product and you like the culture of innovation / independent work in the organization.
You'd write something like:
I've personally used the XYZ Smartphone, and I believe that it's the most innovative tech I've used in years. The features such as Made-Up-Feature #1 and Made-Up-Feature #2 were real game changers for the device. 
I really admire how Company XYZ thrives for excellence for all its product lines, creating market-leading tech. As someone that thrives in a self-driven environment, I truly believe that I and Company XYZ will be a great match.
What you don't want to do here is be super generic for the sake of having something to write. Most job seekers tend to mess this one up. Let's take a look at a very common example we tend to see (way too often):
I'd love to work for Company XYZ because of its culture of innovation. I believe that since I'm super creative, I'd be a good fit for the company. The company values of integrity and transparency really vibe with me.
See what's wrong here? The example doesn't really say anything about the company. "Culture of Innovation" is something most companies claim to have. 
The same goes for "values of integrity and transparency" - the writer just googled what the values for the organization are, and said that they like them.
Any hiring manager that reads this will see through the fluff.
So, make sure to do a lot of research and come up with good reasons why you're applying.
Step #7 - Wrap up with a call to action
Finally, it's time to finish up your cover letter and write the conclusion.
In the final paragraph, you want to:
Wrap up any points you couldn't in the previous paragraphs. Do you have anything left to say? Any other information that could help the hiring manager make their decision? Mention it here.
Thank the hiring manager for their time. It never hurts to be courteous, as long as you don't come off as too needy.
Finish the cover letter with a call to action. The very last sentence in your cover letter should be a call to action. You should ask the hiring manager to take some sort of action.
And now, let's turn this into a practical example:
So to wrap it all up, thanks for looking into my application. I hope I can help Company X make the most out of their Facebook marketing initiatives. I'd love to further discuss how my previous success at XYZ Inc. can help you achieve your facebook marketing goals.
Step #8 - Use the right formal closing
Once you're done with the final paragraph, all you have to do is write down a formal "goodbye" and you're good to go.
Feel free to use one of the most popular conclusions to a cover letter:
Best Regards,
Kind Regards,
And we're finally done! Before sending off the cover letter, make sure to proofread it with software like Grammarly, or maybe even get a friend to review it for you.
Does your cover letter heading include all essential information?
Professional email
Relevant Social Media Profiles
Do you address the right person? I.e. hiring manager in the company / your future direct supervisor
Does your introductory paragraph grab the reader's attention?
Did you mention 2-3 of your top achievements?
Did you use numbers and facts to back up your experience?
Do you successfully convey that you're the right pro for the job?
Did you identify the core requirements?
Did you successfully convey how your experiences help you fit the requirements perfectly?
Do you convince the hiring manager that you're passionate about the company you're applying to?
Did you identify the top 3 things that you like about the company?
Did you avoid generic reasons for explaining your interest in the company?
Did you finalize the conclusion with a call to action?
Did you use the right formal closure for the cover letter?
5+ Cover Letter Examples
Need some inspiration? Read on to learn about some of the best cover letter examples we've seen (for different fields).
College Student Cover Letter Example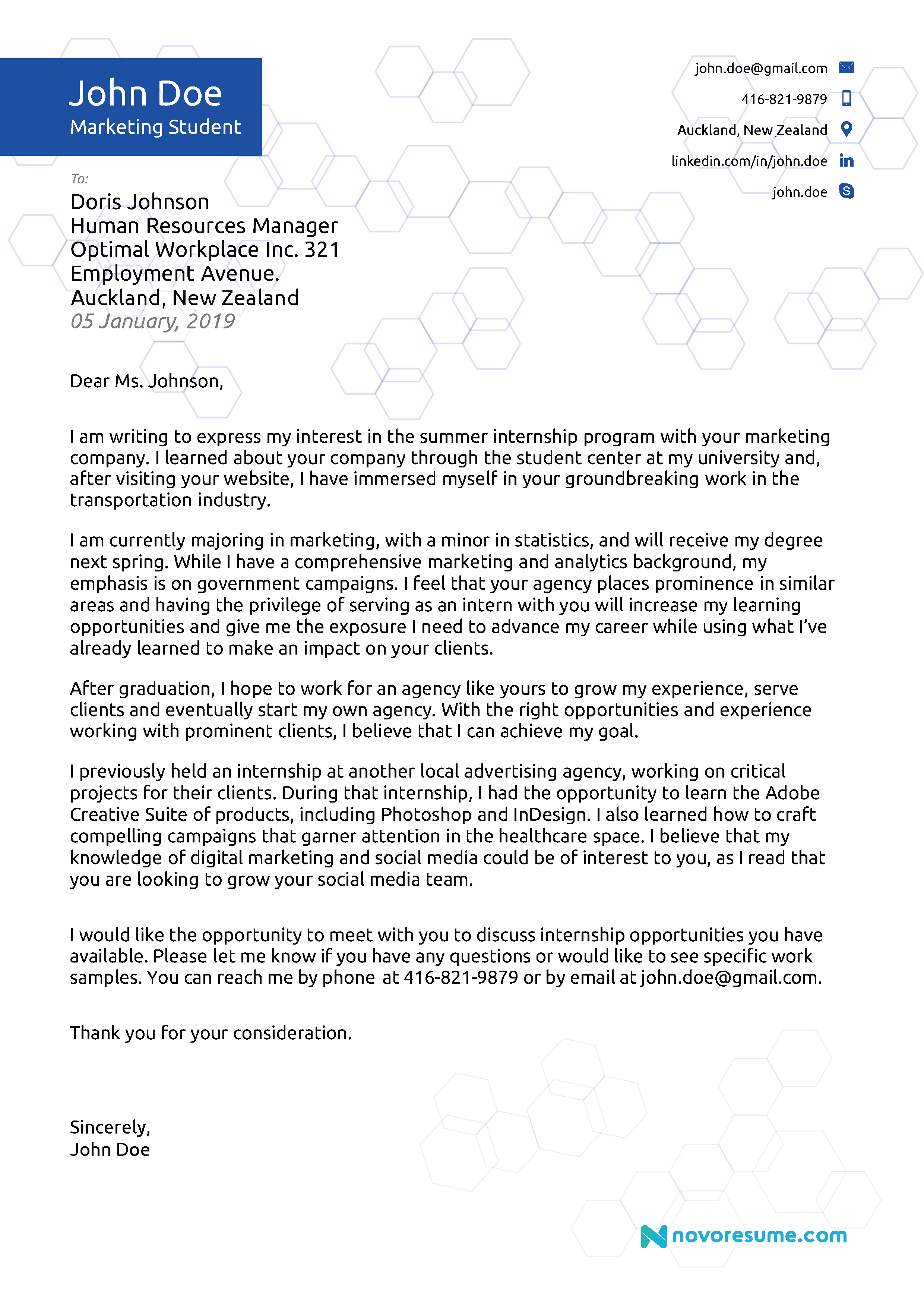 Middle Management Cover Letter Example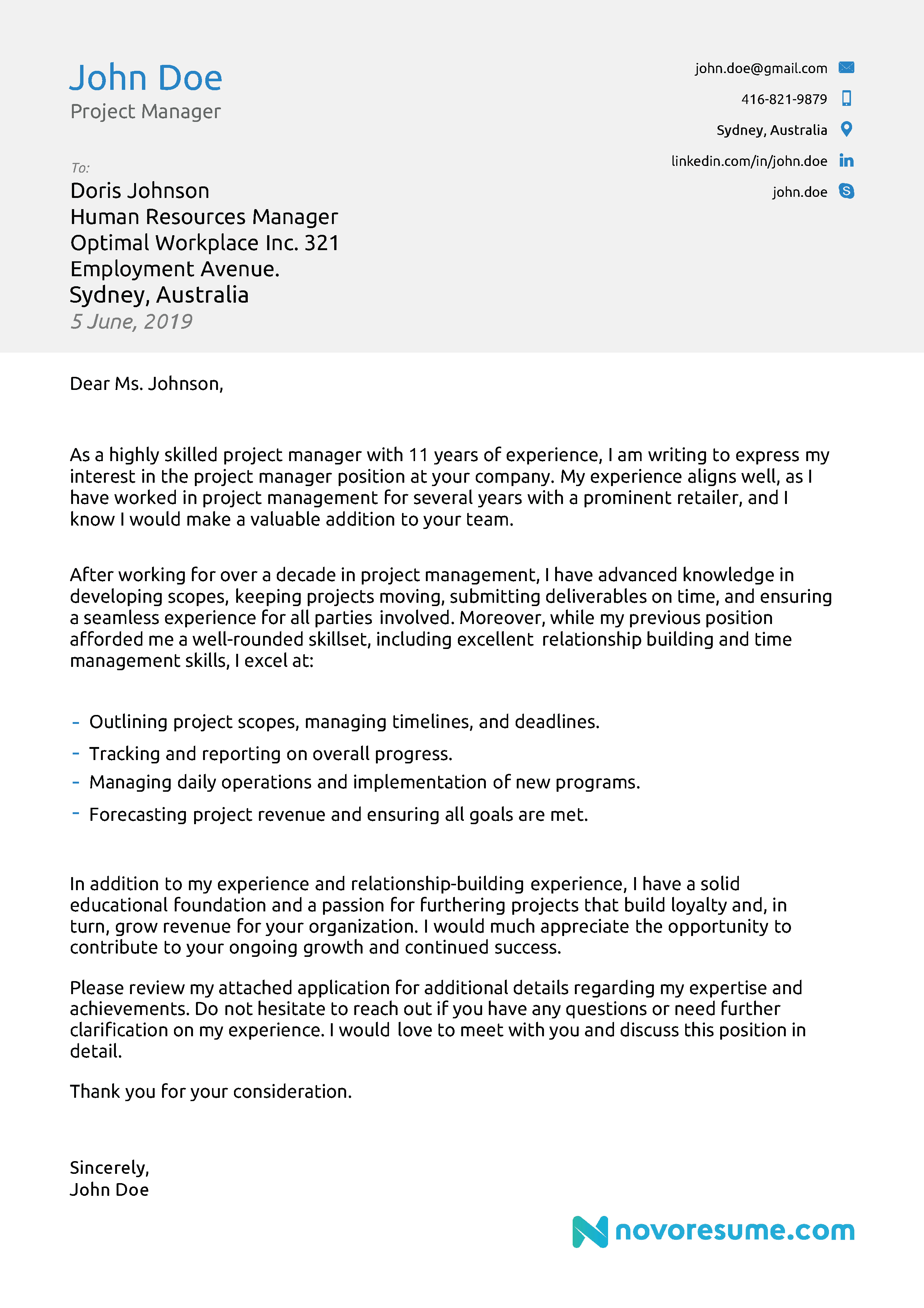 Career Change Cover Letter Example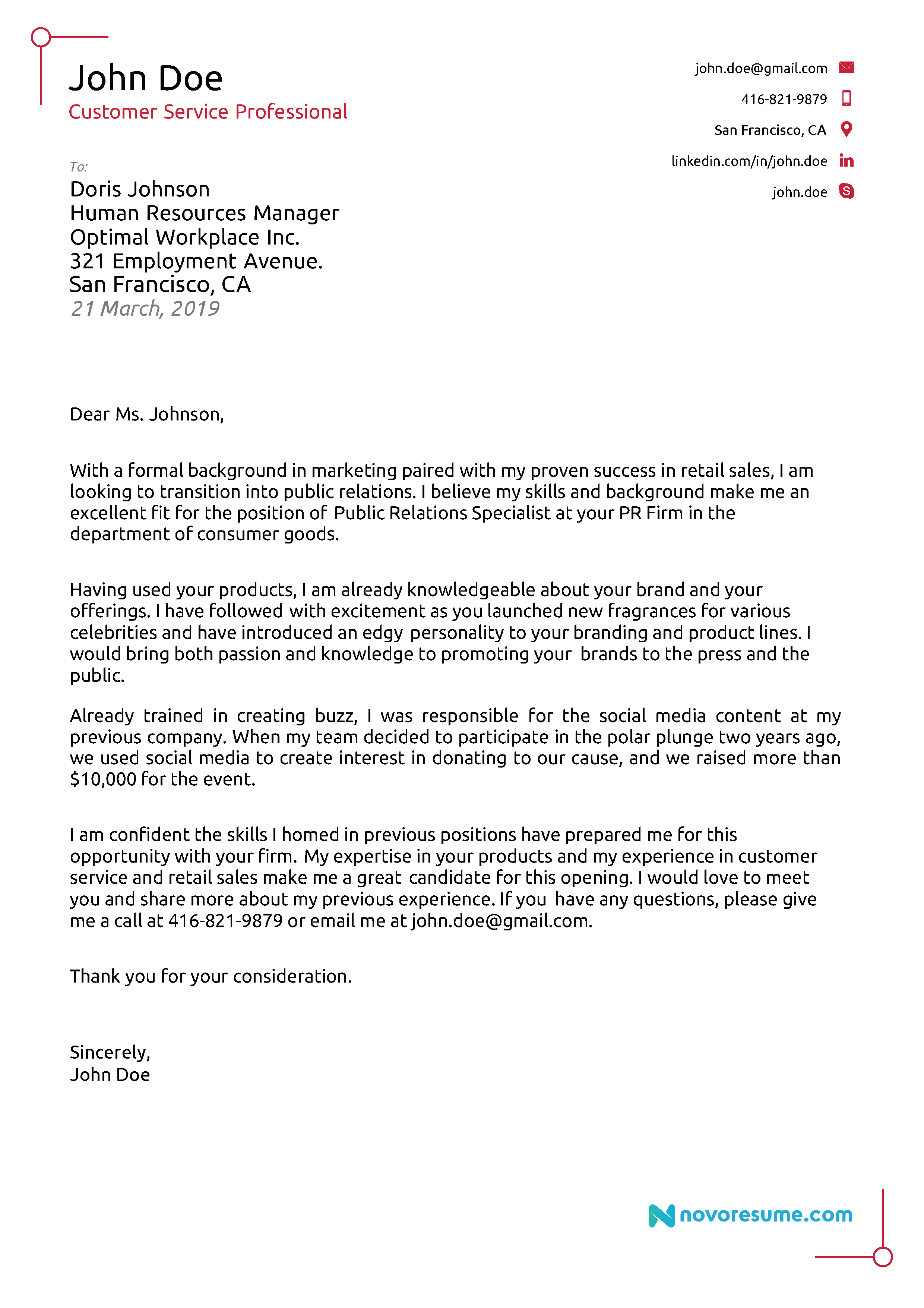 Management Cover Letter Example
Senior Executive Cover Letter Example
Want to discover more examples AND learn what makes them stand out? Check out our guide to cover letter examples .
Next Steps in Your Job Search - Creating a Killer Resume
Your cover letter is only as good as your resume. If either one is weak, your entire application is for naught. 
After all, a cover letter is just an introduction. Imagine going through all this effort to leave an amazing first impression, but flopping at the end because of a mediocre resume.
...But don't you worry, we've got you covered on that end, too.
If you want to learn more about Resumes & CVs, we have a dedicated FREE guide for that. Check out our complete guide on how to make a resume , as well as how to write a CV - our experts will teach you everything you need to know in order to land your dream job.
Or, if you're already an expert, just pick one of our resume templates and get started.
Key Takeaways
Now that we've walked you through all the steps of writing a cover letter, let's summarize everything we've learned:
A cover letter is a 250 - 400 word document that convinces the hiring manager of your competence
A cover letter goes in your job application alongside your resume
Your introduction to the cover letter should grab the hiring manager's attention and keep it all the way until the conclusion
There are 2 main topics you need to include in your cover letter: why you're the perfect candidate for the job & why you're passionate about working in the company you're applying to
Most of the content of your cover letter should be factual , without any fluff or generalizations
At Novorésumé, we're committed to helping you get the job you deserve, every step of the way! Follow our blog to stay up to date with the industry-leading advice. Or, check out some of our top guides…
How to Write a Motivational Letter
How to Write a Resume with No Work Experience
Most Common Interview Questions and Answers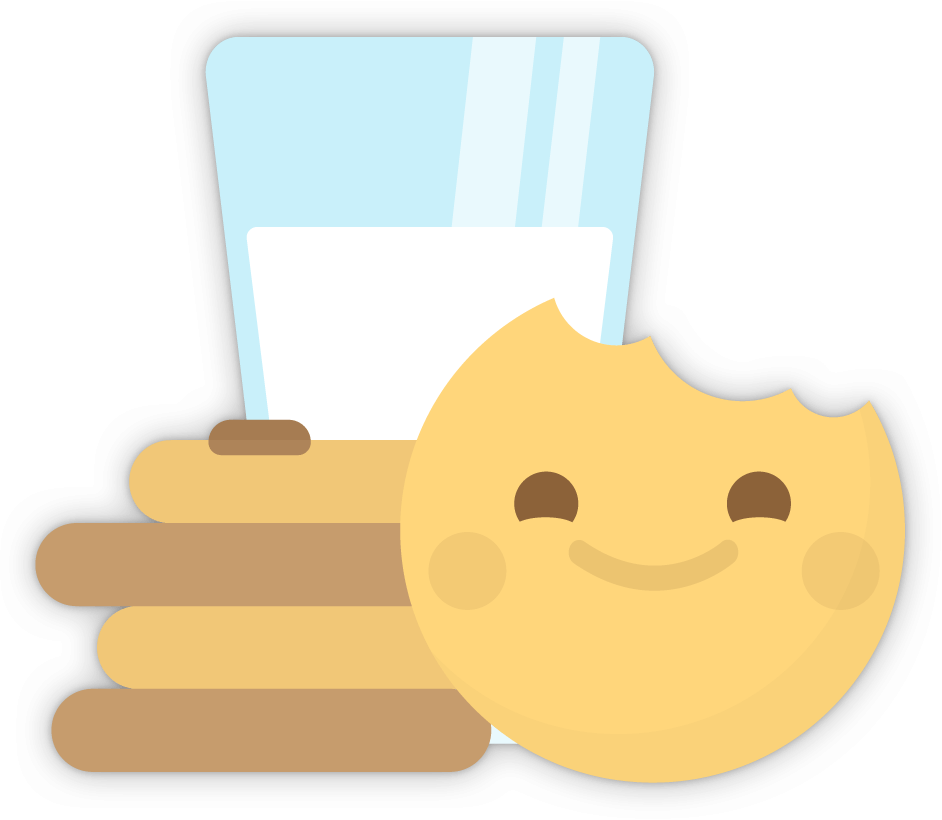 To provide a safer experience, the best content and great communication, we use cookies. Learn how we use them for non-authenticated users.
Search Search Please fill out this field.
Career Planning
Finding a Job
How To Write a Cover Letter for a CV (With Examples)
Alison Doyle is one of the nation's foremost career experts.
Tips for Writing a Cover Letter for a CV
Proofread before sending, cover letter template, cover letter sample, sending an email cover letter, more cover letter examples.
When you apply for a job with a curriculum vitae (CV), it's important to include a cover letter, also known as a covering letter. This letter allows you to make a favorable first impression, using narrative in your own tone of voice to catch the reader's attention and encourage them to seriously review your attached CV.
Like a resume, a CV summarizes your skills and experience. The difference between a CV and a resume is length, the focus on credentials, and what the documents are used for. Typically, a CV is required to apply for roles in academia, scientific research, and medical fields.
While your CV provides a detailed—and often lengthy—look at your experience and credentials, the cover letter is an opportunity to call out your most important qualifications and make a compelling case for your candidacy for the role at hand. Here's what you need to know to write a successful curriculum vitae cover letter. 
Tailor the Letter to Fit the Organization
The CV cover letter should be tailored to respond to the unique and specific requirements requested by each organization you are approaching.
Do not use the same cover letter for every job you apply to, even though it may seem like a timesaver. 
Each letter needs to provide detailed information about why are you are qualified for the specific job in question, and it should outline the reasons for your interest in the company or organization. Being specific is advantageous. Even if you're applying for two similar roles in two different hospitals, the two hospitals may serve different populations or require slightly different responsibilities for people in the role. Your letters to each hospital should reflect that. 
Use your cover letter to identify the skills or experiences most specific to the job, rather than copying directly the information in your CV.
What to Include
As a candidate, it's tempting to feel like the cover letter is unnecessary, since it is likely that all the pertinent information is included in your CV. Still, as you can see, the cover letter is a helpful tool in your application. Here's what to keep in mind as you write a cover letter. 
Format Matters
The content of your cover letter should be brief and structured. Aim for 3-5 paragraphs in your letter.  Start with a salutation. Your letter should address the relevant contact, whose name often appears in the job advertisement. Avoid "Sir" or "Madam" if possible.
If the letter recipient's name isn't provided, try these tips to determine the correct contact person .
Start With an Introduction
Typically, the first paragraph will be an introduction—if you are applying to a job ad, mention it here. Mention the job title, any reference number, and where and when you saw it. The first paragraph is also where you should mention if someone referred you to the position. 
The Body of the Cover Letter
The body of the letter—the second and third paragraphs—should highlight your relevant skills and experience. Highlight your transferable skills , achievements, and versatility. Explain what you can contribute and what makes you stand out from your competition. Include mention of your current or last job, qualifications, and professional and academic training, tailoring your information to make it as relevant as possible to the organization or job applied for.
In the body of the cover letter, you can mention personality traits relevant to the role at hand. You can also use this space to call out why you're interested in this specific role, at this specific company. Potential employers and hiring managers will appreciate it if you can show you've read the job ad and researched the company. 
Avoid lengthy repetition of information covered in your CV. Unlike a CV, it is acceptable to write a cover letter in the first person.
Conclude the letter by succinctly summarizing why an employer may want to meet and employ you. Include a polite expression of interest in further dialogue with the recruiter. Do mention that you would like the opportunity to discuss your suitability further in a personal interview and that you await a response in due course.
Follow Instructions 
In some cases, an advertisement will indicate that a more substantial letter is required. 
Always follow specific instructions and include any information if it is specifically requested. For instance, some employers may ask you to include your current salary or your desired salary range. 
Make Sure the Letter Reads Well 
Ensure that your CV cover letter flows freely. You do not need to precisely match every point on the job description. The reader should be left with an overall impression that you are a potentially valuable addition to the workforce.
The letter should be readable and engaging. 
Negative information of any sort should be avoided in your cover letter, as well as on your CV.
You'll want to be sure your letter is free from grammar or spelling errors. It should also be clearly presented—that means using standard formatting, and common readable fonts (such as Times New Roman or Verdana) in an appropriate size.
This is a cover letter example. Download the cover letter template (compatible with Google Docs and Word Online) or see below for more examples.
Depending on the employer's submission requirements, cover letters can be submitted online with your CV, uploaded online, or mailed. Be sure to follow the application instructions and follow the directions on how to apply. Consider this template for how to structure your letter: 
Belinda Applicant 123 Main Street Anytown, CA 12345 555-555-5555 belinda.applicant@gmail.com
October 25, 2021
Clark Lee, PhD Biology Department Chair Northwestern University 123 Business Rd. Business City, NY 54321
Dear Dr, Lee:
I am writing to apply for the position of assistant professor in the Biology department, as described in the Northern University website. The opportunity to teach biology appeals to me, and I believe I can be an asset to the department due to my experience as a field biologist, as well as my work as an adjunct professor at Southern State University. In accordance with your job description, I have the following skills:
• Experience lecturing to large audiences
• Experience with learning management systems and course design
• Ability to assist with labs for other professors
• Experience with grant writing and research
I have enclosed my curriculum vitae so you may examine my work and research experience, the papers I've published, and my educational background.
I can be reached anytime by email at Belinda.applicant@gmail.com or my cell phone, 555-555-5555. Thank you so much for your time and consideration. I look forward to speaking with you about this position.
Signature (hard copy letter)
Belinda Applicant
When you are sending your cover letter by email, list your contact information in your signature rather than at the top of the letter. List your name and the job title in the subject line of the message. 
Here are more examples of cover letters that you can use as a starting point for your own correspondence.
By clicking "Accept All Cookies", you agree to the storing of cookies on your device to enhance site navigation, analyze site usage, and assist in our marketing efforts.
Cover letters
Cover letters add context to your CV and allow you to sell your skills and experience to potential employers. To make the best of this opportunity discover how to write a cover letter and take a look at our examples for inspiration
What is a cover letter?
A cover letter is a document sent alongside your CV when applying for jobs. It acts as a personal introduction and helps to sell your application. A cover letter is necessary as it gives you the chance to explain to an employer why you're the best candidate for the job. You do this by highlighting relevant skills and experience; therefore you should always write your cover letter with the position you're applying for in mind.
Not to be confused with  personal statements for your CV , cover letters should complement your CV but not duplicate it. The general consensus among recruiters when it comes to the length of these documents is the shorter the better. Typically three to five short paragraphs, cover letters should not exceed one A4 page.
If sending electronically, put the text in the body of the email rather than as an attachment, to avoid it being detected by spam filters.
Applications should always include a cover letter unless the job advert instructs you differently.
How to write a cover letter
Before writing your cover letter it's important that you do your research. While reading the job description thoroughly is essential, it's often not enough. To help you craft a successful cover letter discover more about:
who will be reading your cover letter
the organisation and its culture
the industry it operates in and any relevant news
company competitors and market position.
the organisations goals over the next five years.
When writing your cover letter keep it brief, while making sure it emphasises your suitability for the job. It can be broken down into the following sections:
First paragraph  - The opening statement should set out why you're writing the letter. Begin by stating the position you're applying for, where you saw it advertised and when you are available to start.
Second paragraph  - Highlight relevant experience and demonstrate how your skills match the specific requirements of the job description. Summarise any additional strengths and explain how these could benefit the company.
Third paragraph  - Cover why you're suitable for the job, what attracted you to this type of work, why you're interested in working for the company and what you can offer the organisation. This is a good opportunity to show off your knowledge of the company.
Last paragraph  - Use the closing paragraph to round up your letter. Reiterate your interest in the role and indicate your desire for a personal interview. Now is the time to mention any unavailable dates.
Once finished read through the document and cut out any unnecessary words and sentences. Don't fill up space by repeating what's already covered in your CV. As a general rule only mention your current salary or salary expectations if the employer has specifically asked you to do so in the job description. If you're asked to include this information put it between the third and last paragraphs.
Unless the job advert states differently (for example, it may ask you to provide your CV and cover letter as a Word document) save with a .PDF file extension to make sure it can be opened and read on any machine. Windows PCs and Macs don't always work in harmony - Windows use a .docx file extension and Macs .pages but if the recruiter uses the opposite system they may not be able to open your file. Using a .PDF file extension should solve this.
If you need help with your CV take a look at how to write a CV .
How to address a cover letter
Always try and address your cover letter directly to the person who will be reading it. Bear in mind that you're more likely to receive a reply if you send it to the right person.
If you're struggling to find a named contact you can use a general greeting such as:
Dear Sir/Madam
Dear Hiring manager
Dear Human resources director.
However, general greetings should only be used once you have exhausted methods of finding a named contact.
How to sign off
How you sign off your cover letter depends on how you addressed it. If you include a named contact, sign off 'Yours sincerely'. If you use a general greeting, finish with 'Yours faithfully'.
Example cover letters
Sample cover letter  - Used to highlight your skills and experience and to express your suitability and passion for the job, cover letters are used to encourage recruiters to look at your CV. Attention to detail is crucial and spelling, grammar and formatting needs to be spot on. Take a look at our sample cover letter for inspiration on how to craft the perfect document.
Speculative cover letter  - These can sometimes be an effective method of creating an opportunity. To ensure that speculative cover letters are successful you'll need to do your research on the company you're applying to. Using our cover letter template, discover what to include in speculative applications.
Cover letter by a Masters graduate  - You probably embarked on a Masters to expand your subject knowledge, gain industry contacts and improve your job prospects but to really make it work you need to know how to sell your postgraduate qualification to employers.
Cover letter for a jobseeker with no experience  - It can be tough applying for a job with no experience but our example cover letter shows you how to promote yourself to an employer if you haven't got any directly related work experience.
Explaining a gap in your CV  - Knowing how to navigate around large gaps in your CV can be tricky but it's a mistake to try and gloss over them. Your cover letter is the perfect place to explain these gaps in your employment history to potential employers. Take a look at our sample cover letter to find out how to go about it.
Cover letter for changing career  - Find out how to explain a change of direction in our example cover letter for career changers. You'll need to cover why you want to change career (briefly - save the nitty-gritty for your interview) and relate your past experience and wealth of skills to the industry/job you're applying to.
Cover letter by an international graduate  - If you'd like to expand your horizons by working abroad, take a look at our cover letter of an international student applying for a job in the UK and apply these principles to the country of your choice.
Disclosing a disability  - Just like your gender, marital status and dependants your disability doesn't affect your ability to do a job and you're not legally required to disclose it on your CV or in your cover letter. However, if you would like to disclose a disability to outline any adjustments you may need, this sample cover letter will show you how.
Internship cover letter - To set yourself above the competition you need to successfully sell your relevant skills and experience while conveying your passion for the role. As well as explaining to employers what the opportunity could do for you you'll need to communicate what you could do for the company. Discover how to craft the perfect application for a formal internship with our internship cover letter template.
Apprenticeship cover letter - Apprenticeships are an increasingly popular route into work, as well as a great alternative to university. Find out how to apply for these roles with our apprenticeship cover letter example.
For inspiration and guidance on crafting a CV see example CVs .
5 tips for the perfect cover letter
With employers often receiving lots of applications for each vacancy, you need to ensure that your cover letter makes a lasting impression for the right reasons. Here are some tips to increase your chances of success:
Tailor to the organisation  - You should rewrite your cover letter every time you apply for a position in order to target the company. Sending out a generic letter for all applications rarely yields positive results and recruiters can spot your lack of time and effort from a mile away.
Format  - Presentation is important so you'll need to format your cover letter properly. Make sure the document is as uncluttered as possible, use the same font and size as you use in your CV and if you're sending it through the post or handing it in use good quality plain white paper to print it on.
Identify your USPs  - They're your unique selling points. Be positive about what you have to offer and clearly outline how your skills and experience meet those requested in the job description. Demonstrate why you're the perfect candidate.
Include examples  - Back up the claims in your cover letter with real evidence or examples that show how and when you've used your skills and experience.
If you're a student or recent graduate you can make an appointment with your university's careers and employability service to access further help when writing your cover letter. You'll be able to talk with specially-trained advisers, get advice on what to include and have a professional eye look over your application before sending.
To make sure you don't trip up read about the 5 things to avoid when writing a cover letter .
Find out more
Learn more about applying for jobs .
For those who've graduated and are ready to find work, explore the Office for Students' (OfS) Graduate employment and skills guide (2021).
How would you rate this page?
On a scale where 1 is dislike and 5 is like
Dislike 1 unhappy-very
Like 5 happy-very
Thank you for rating the page

12 CV cover letter examples

A  cover letter  for your CV, or covering note is an introductory message that accompanies your CV when applying for a job.
The purpose of the cover letter is simple… Persuade the reader to open your CV.
Learn how to write a cover letter properly, and you will hugely increase your chances of getting responses and landing job interviews.
This guide, with 12 annotated cover letter examples will show you everything you need to know about creating a winning cover note.
Guide contents
Anatomy of a CV cover letter
CV cover letter examples
Cover letter writing guides

Anatomy of a cover letter for your CV
This annotated example of a cover letter shows you how you should structure your cover letters, and the type of information you should be including.
You should always write your CV in the body of your email (or j ob site messaging system) so that it can be read instantly. Never attach it as a separate document, or the recipient probably won't open it.
Example CV cover letters
These 11 example CV cover letters from a range of industries should give you some good inspiration for creating your own cover letter
Admin CV cover letter
This cover letter is aimed at administrative roles , so it highlights the candidate's abilities in efficiency, report writing and meeting deadlines, whilst demonstrating the types of environments they have worked in.
Learn how to write a cover letter step-by-step here.
Customer service CV cover letter
This customer service cover letter briefly explains the candidate's length of experience in the field and highlights some of the more important customer service skills such as call handling, order taking and complaint resolution.
This gives the reader an excellent introduction to the candidate and should certainly encourage them to open the CV.
See our full customer service cover letter guide,  sales assistant cover letter example  and waiter/waitress cover letter example .
Finance CV cover letter
As a finance professional, it's important to highlight your specialisms within finance, the types of companies you've worked for, and high level functions you've carried out within your cover letter. This will give the hiring manager a good overall feel of your abilities, and if it's well tailored to the role, should provide them with enough info to excite them about your CV.
Quick tip:  If you struggle with spelling and grammar, try our partner's CV builder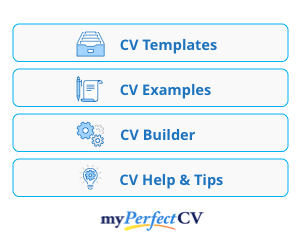 Events CV cover letter
This events manager candidate has done a great job of summarising the type and size of events they manage, along with details of core skills such as leadership, project delivery and stakeholder management.
This certainly provides enough info to create a buzz around the CV attached and encourage the recipient to open it.
Executive assistant CV cover letter
This executive assistant CV cover letter provides a good high level intro to the candidate showing the reader key business support knowledge in areas such as admin, diary management and document management. It also shows that the candidate is confident supporting senior business figures.
Graduate CV cover letter
As a graduate , your cover letter will need to be a little longer than an experienced candidates, to compensate for your lack of experience and really sell yourself.
This candidate speaks in lots of detail about their education, qualifications, and extra-curricular work which relates to the roles they are applying for.
IT CV cover letter
As an IT candidate, it's important not only to highlight your technical skills, but also show how you apply those skills in the workplace to translate real benefits for your employer.
This candidate gives a good overview of the candidates technical abilities and the types of projects they apply them to, along with results they achieve.
Marketing CV cover letter
This marketing cover letter provides readers with a summary of the candidate's core marketing abilities such as media planning, brand awareness and cost reduction. It also explains the types of marketing campaigns and companies they have experience with – a great high-level intro.
More cover letters
Warehouse Operative cover letter – Training Contract cover letter – Cleaning Job cover letter – Nursery Assistant cover letter – Recruitment Consultant cover letter – Dental Nurse cover letter –
Chef cover letter – Editorial Assistant cover letter – Aircraft Mechanic cover letter – Biomedical Science cover letter – Cabin Crew cover letter – Finance Assistant cover letter – Hotel Receptionist cover letter – Asset Management cover letter – Assistant Psychologist cover letter – Beauty Therapist cover letter – Cafe Worker cover letter – HR Administrator cover letter – NQT cover letter – Quantity Surveyor cover letter
Project manager CV cover letter
A project manager' s cover letter needs to quickly explain to recipients the types of projects they lead and the technical expertise they bring to the projects. It's also important to describe level of experience, seniority and background.
See full project manager cover letter example + writing guide
Operations manager
This operations management CV provides a brief introduction to the types of operations the candidate manages and the firms they work for.
They also touch upon some core operations skills such as efficiency, logistics and ROI improvement.
Sales CV cover letter
As a sales candidate, this cover letter shows the types of business this person can generate and the size and scale of the impact they create by highlighting some sales results.
It also mentions some core sales skills like business development, presenting, working under pressure and closing deals.
Teacher cover letter
This teacher cover letter does a great job of introducing the candidate, and showing the recipient the key facts they will be looking for, such as; the age group they teach, subject specialisms, and the results they have achieved.
The cover letter is brief and gets to the point quickly, so that readers will instantly look to open the attached CV .
How to write your CV cover letter
Now that you've seem good examples of cover letters to accompany your CV (or resume if you are in the USA) this guide will show exactly how to write your own, and the content that needs to be included .
Send your CV cover letter in email format (when possible)
When applying for jobs online you usually have 2 choices…
1) Send a message via the job website's messaging system
2) Send the recruiter an email directly
If you can find an email address for the recruiter, then I would always recommend sending an email directly because it gives you more control.
When you send a message through a job website, it will transfer into an email with basic formatting and an auto-generated headline , which will look like this when the recruiter receives it.
If you cannot find an email address for the recruiter on the job advert, then try searching LinkedIn or the company website to find the relevant contact.
You may not always be able to find an email address, but when you can – always send an email.
Make your subject line appealing
As you can see in the picture above, a bad subject line can kill your chances of actually having your email read in the first place.
Your subject line should stand out and give the recruiter a reason to open your email.
When recruiters look into their inbox, they are looking for one thing; a candidate who can do the job they are advertising – so give that to them in your subject line.
Your subject line should be a short summary of your experience that relates directly to the job you are applying for.
The following are good subject line examples;
KS2 Teacher with 5 years experience
Front End Web developer with HTML, HTML & JavaScript experience
Junior Graphic designer with 1st BA Hons Graphic Design
If your subject line shows that you have one or two of the most important requirements for the job, your email should get opened every time.
Address the recruiter by name
To get the relationship off on the right foot, you should try to address the recruiter by name if you can.
Often the recruiter's details will appear on the job advert but sometimes you may have to check out the company website or do some digging around on LinkedIn.
If you really can't find the name, then it's not the end of the world – just start with a simple friendly opening like " Hi "
(If you applying to a more traditional organisation such as an academic post for a university, you may want to use something a bit more formal like " Dear sir or madam ")
Use a friendly yet professional tone
It's important to sound professional when writing a cover letter but you also need to demonstrate your ability to communicate with other people and show some personality.
If your email is too casual and written in an over-familiar tone, then you will come across us un-professional.
But on the other hand, if your email is too formal and shows no signs of rapport building, you risk appearing as somebody who lacks social skills.
So when writing your cover letter, try to strike a nice balance of professionalism and friendliness.
Opening with a line such as " hope you're well " is a nice way to breathe a bit of personality into your cover letter.
Ensure that your spelling and grammar is perfect throughout your cover letter because sloppy mistakes are a huge red flag for recruiters.
Keep it brief
Unless the job advert specifies otherwise; keep your cover letter short and sweet.
Recruiters and employers receive hundreds of job applications per week, so they don't want to read a 2 page cover letter.
Depending on the role, around 2-4 sentences should be enough for the content of the cover letter.
You just need to write enough to persuade them to open your CV – It should roughly contain the same amount of information as your CV profile or personal statement.
Show how your skills match the job
To ensure that recruiters open your CV, you simply need to explain how your skills and experience match the job requirements from the advert.
Scan the job advert to discover what the most important candidate abilities are, and show how your previous experience has prepared you to cover these.
In particular, look out for any requirements that are essential to the job .
Focus on what you have to offer at this stage and not what you want.
At this stage, your covering letter is simply a means of getting the recruiter to open your CV, so it's too early to talk about salary demands etc. Save that for your initial conversation with the recruiter.
Include a professional signature
Round off your cover letter with a friendly salutation such as "Regards" and a smart signature which includes your name and most direct contact method (usually mobile phone for most people)
A professional email signature will show recruiters that you understand business-email etiquette and ensure they have a means of contacting you – even if they can't open your CV for any reason.
Writing a CV cover letter
Hopefully this guide has given you everything you need to create a winning cover letter that will ensure you CV gets opened every time you send it.
Just remember to keep it brief, be friendly, tailor it towards your target role, and give recruiters some good reasons to be interested in you.
Good luck with the job hunt!
We use cookies to collect information about how you use the National Careers Service. This information is used to make the website work as well as possible and improve our services.
You've accepted all cookies. You can change your cookie settings at any time.
beta Complete Ipsos MORI survey to give us your feedback about the service.
Careers advice
Cover letters
There is a problem
How to write a cover letter.
A cover letter introduces you to an employer and asks them to think about your application.
It's a short letter, usually 3 to 5 paragraphs long.
When to include a cover letter
You should always include a cover letter when you apply for a job using a CV.
You can write it as an email if you're applying online or print a copy to go with a paper application.
When writing a cover letter, let the employer know you're keen by showing that you've researched the company. Learn more about what they do through:
their website
recent news articles
talking to people you know who work there
Send it to the right person
It's important to try to address your cover letter to someone by name. Check you have the details of the person you need to send it to.
You'll need their name and preferred title. For example, 'Dr', 'Mr', 'Mrs', 'Ms', and their job title. You should also make sure you have the right company name and address, including postcode.
If you do not know their name
If the job advert does not include a name you can check the company website. Try to find details of the head of the department, head of human resources or a recruitment manager.
If you still cannot find a name, you can start your letter with 'Dear Sir or Madam'.
Introduction
Introduce yourself and explain how you found the advertised job. You can mention the job title, and reference number if there is one.
If you're asking about any job openings and not applying to a vacancy, tell them what sort of job you're looking for. Let the employer see how keen you are to work for them.
Show you're right for the job
Highlight the skills and experience you have that match what the employer is looking for.
Convince them that you're enthusiastic about working for them. Let them know you share their work values, culture and style.
Give extra information
If you have gaps in your employment history, you could talk about the skills you gained while you were out of work.
If you've mentioned on your CV that you have a disability, you might want to talk more about this in your cover letter. Organisations like Disability UK can give you advice on how to do this. You do not have to mention your disability at this stage if you prefer not to.
You can get more help with specialist advice on finding work if you have a disability.
Ending your cover letter
Thank the employer for considering your application. Let them know that they can get more details from your CV, and tell them you're looking forward to hearing from them.
Let them know how they can best contact you. Make sure your contact details are correct on both your cover letter and CV.
Yours sincerely or yours faithfully
If you know the name of the person you're writing to, you should end the letter with 'Yours sincerely'.
If you've addressed the letter 'Dear Sir or Madam', you should end the letter with 'Yours faithfully'.
Tips for writing a cover letter
When writing your cover letter, remember to:
write a new one for every job you apply for and make sure it's tailored to the company and the specific role
use the same font and size as you do for your CV, so it looks consistent
make sure the company name and recruiter's details are correct
use the right language and tone: keep it professional and match the keywords used by the employer in their job advert
show you've done your research into the job and the company
highlight your most relevant skills and experience to stand out from other applicants
back up any statements you make with facts and use the STAR method
double check spelling and grammar before you send it
keep a copy of your cover letter as they may ask you about it in an interview
Related content
How to write a CV
Completing application forms
Interview tips
Speak to an adviser
You can call 0800 100 900 or use webchat to speak to an adviser.
Our opening hours are:
8am to 8pm Monday to Friday
10am to 5pm Saturdays and bank holidays
closed Sundays, Christmas Day and New Year's Day
We're also closed on Saturday 6 May 2023 for the coronation of King Charles III.
Rate your experience
How satisfied are you with the website?
SUGGESTED TOPICS
The Magazine
Most Popular
Newsletters
Managing Yourself
Managing Teams
Work-life Balance
The Big Idea
Data & Visuals
Reading Lists
Case Selections
HBR Learning
Topic Feeds
Account Settings
Email Preferences
How to Write a Cover Letter
Advice for tackling one of the toughest parts of the job-hunting process.
Perhaps the most challenging part of the job application process is writing an effective cover letter. And yes, you should send one. Even if only one in two cover letters gets read, that's still a 50% chance that including one could help you. Before you start writing, find out more about the company and the specific job you want. Next, catch the attention of the hiring manager or recruiter with a strong opening line. If you have a personal connection with the company or someone who works there, mention it in the first sentence or two, and try to address your letter to someone directly. Hiring managers are looking for people who can help them solve problems, so show that you know what the company does and some of the challenges it faces. Then explain how your experience has equipped you to meet those needs. If the online application doesn't allow you to submit a cover letter, use the format you're given to demonstrate your ability to do the job and your enthusiasm for the role.
No one likes job hunting. Scouring through online job listings, spiffing up your résumé , prepping for grueling interviews — none of it is fun. For many, the most challenging part of the process is writing an effective cover letter. There's so much conflicting advice out there, it's hard to know where to start. Do you even need one, especially if you're applying through an online system?
What the Experts Say
The answer is almost always yes. Sure, there will be times when you're submitting an application online and you may not be able to include one, but whenever possible, send one, says Jodi Glickman, a communications expert and author of Great on the Job . "It's your best chance of getting the attention of the HR person or hiring manager and an important opportunity to distinguish yourself from everyone else." And in a tight job market, setting yourself apart is critical, says John Lees, a UK-based career strategist and author of Knockout CV . Still, as anyone who's ever written a cover letter knows, it's not easy to do well. Here are some tips to help.
Do your research first.
Before you start writing, find out more about the company and the specific job you want. Of course, you should carefully read the job description, but also peruse the company's website, its executives' Twitter feeds, and employee profiles on LinkedIn. This research will help you customize your cover letter, since you shouldn't send a generic one. It'll also help you decide on the right tone. "Think about the culture of the organization you're applying to," advises Glickman. "If it's a creative agency, like a design shop, you might take more risks, but if it's a more conservative organization, like a bank, you may hold back."
If at all possible, reach out to the hiring manager or someone else you know at the company before writing your cover letter, advises Lees. You can send an email or a LinkedIn message "asking a smart question about the job." That way you can start your letter by referencing the interaction. You might say, "Thanks for the helpful conversation last week" or "I recently spoke to so-and-so at your company." Of course, it's not always possible to contact someone — or you may not get a response. That's OK. It's still worth a try.
Focus it on the future.
While your résumé is meant to be a look back at your experience and where you've been, the cover letter should focus on the future and what you want to do, says Glickman. "It can be helpful to think of it as the bridge between the past and the future that explains what you hope to do next and why." Because of the pandemic there is less of an expectation that you'll be applying for a job that you've done before. "There are millions of people who are making career changes — voluntarily or involuntarily — and need to pivot and rethink how their skill set relates to a different role or industry," says Glickman. You can use your cover letter to explain the shift you're making, perhaps from hospitality to marketing, for example. Think of it as an opportunity to sell your transferrable skills .
Open strong.
"People typically write themselves into the letter with 'I'm applying for X job that I saw in Y place.' That's a waste," says Lees. Instead, lead with a strong opening sentence . "Start with the punch line — why this job is exciting to you and what you bring to the table," says Glickman. For example, you might write, "I'm an environmental fundraising professional with more than 15 years of experience looking for an opportunity to apply my skills in new ways, and I'd love to bring my expertise and enthusiasm to your growing development team." Then you can include a sentence or two about your background and your relevant experience, but don't rehash your résumé.
Read more about
How to Write a Resume That Stands Out
Chances are the hiring manager or recruiter is reading a stack of these, so you want to catch their attention. But don't try to be funny. "Humor can often fall flat or sound self-regarding," says Lees. Stay away from common platitudes, too. "Say something direct and dynamic, such as 'Let me draw your attention to two reasons why I'd be a great addition to your team.'"
If you have a personal connection with the company or someone who works there, also mention it in the first sentence or two. And always address your letter to someone directly. "With social media, it's often possible to find the name of a hiring manager," says Glickman.
Emphasize your personal value.
Hiring managers are looking for people who can help them solve problems. Drawing on the research you did earlier, show that you know what the company does and some of the challenges it faces. These don't need to be specific but you might mention how the industry has been affected by the pandemic. For example, you might write, "A lot of health care companies are overwhelmed with the need to provide high-quality care while protecting the health and safety of their staff." Then talk about how your experience has equipped you to meet those needs; perhaps explain how you solved a similar problem in the past or share a relevant accomplishment. You want to provide evidence of the things that set you apart.
Lees points out that there are two skills that are relevant to almost any job right now: adaptability and the ability to learn quickly. If you have brief examples that demonstrate these skills, include those. For example, if you supported your team in the shift to remote work, describe how you did that and what capabilities you drew on.
Convey enthusiasm.
"When you don't get hired, it's usually not because of a lack of skills," says Glickman. "It's because people didn't believe your story, that you wanted the job, or that you knew what you were getting into." Hiring managers are going to go with the candidate who has made it seem like this is their dream job. So make it clear why you want the position . "Enthusiasm conveys personality," Lees adds. He suggests writing something like "I'd love to work for your company. Who wouldn't? You're the industry leader, setting standards that others only follow." Don't bother applying if you're not excited about some aspect of the company or role.
Watch the tone.
At the same time, don't go overboard with the flattery or say anything you don't mean. Authenticity is crucial. "Even if you've been out of work for months, and would take any job at this point, you want to avoid sounding desperate ," says Lees. You don't want your tone to undermine your message, so be professional and mature. A good rule of thumb is to put yourself in the shoes of the hiring manager and think about "the kind of language that the hiring manager would use with one of the company's customers." Of course, it can be hard to discern your own tone in writing, so you may need to ask someone to review a draft (which is always a good idea anyway — see advice below). Lees says that he often cuts outs "anything that sounds like desperation" when he's reviewing letters for clients.
Keep it short.
Much of the advice out there says to keep it under a page. But both Glickman and Lees say even shorter is better. "Most cover letters I see are too long," says Lees. "It should be brief enough that someone can read it at a glance." You do have to cover a lot of ground — but you should do it succinctly. This is where asking a friend, former colleague, or mentor to review your letter can be helpful. Ask them to read through it and point out places where you can cut.
Get feedback.
In fact, it's a great idea to share your cover letter with a few people, says Lees. Rather than sending it off and asking, "What do you think?" be specific about the kind of feedback you want. In particular, request two things. First, ask your friend if it's clear what your main point is. What's the story you're telling? Are they able to summarize it? Second, ask them what's wrong with the letter. "Other people are more attuned to desperation, overselling, over-modesty, and underselling," says Lees, and they should be able to point out places where the tone is off.
When you can't submit a cover letter.
Many companies now use online application systems that don't allow for a cover letter. You may be able to figure out how to include one in the same document as your résumé, but that's not a guarantee, especially because some systems only allow for data to be entered into specific boxes. In these cases, use the format you're given to demonstrate your ability to do the job and your enthusiasm for the role. If possible, you may try to find someone to whom you can send a brief follow-up email highlighting a few key points about your application.
Principles to Remember
Have a strong opening statement that makes clear why you want the job and what you bring to the table.
Be succinct — a hiring manager should be able to read your letter at a glance.
Share an accomplishment that shows you can address the challenges the employer is facing.
Try to be funny — too often it falls flat.
Send a generic cover letter — customize each one for the specific job.
Go overboard with flattery — be professional and mature.
Advice in Practice
Case study #1: demonstrate an understanding of what the company needs..
Michele Sommers, the vice president of HR for the Boys & Girls Village, a nonprofit in Connecticut, recently posted a job for a recruiting and training specialist. "I was looking for someone with a strong recruiting background who could do everything from sourcing candidates to onboarding new hires," she says. She also wanted the person to hit the ground running. "We're a small team and I can't afford to train someone," she says.
More than 100 candidates applied for the job. The organization's online application system doesn't allow for cover letter attachments, but one of the applicants, Heidi (not her real name), sent a follow-up email after submitting her résumé. "And it's a good thing she did, because she would've been weeded out otherwise," Michele says.
Heidi's résumé made her look like a "job hopper" — very short stints at each previous employer. Michele assumed she was a poor performer who kept getting fired. She was also the only candidate who didn't have a four-year college degree.
But Heidi's email caught Michele's eye. First off, it was professional. Heidi stated clearly that she was writing to double-check that her application had been received. She went on to explain how she had gotten Michele's name and information (through her husband's boss, who was on the board) and her personal connection to Boys & Girls Village (her father-in-law had done some work with the organization).
Further Reading
Stand Out in Your Interview
What really stood out to Michele, though, was Heidi's understanding of the group and the challenges it was facing. She'd done her research and "listed some things she would do or already had done that would help us address those needs," says Michele.
"The personality and passion she conveyed in the cover letter came through during her phone screening," Michele says. Heidi ended up being more than qualified for the job. "I wanted this role to be bigger from the get-go, but I didn't think that was possible. When I met her, I knew we could expand it." Three weeks later Michele offered Heidi the job and she accepted.
Case Study #2: Catch their attention.
Over the past four years, Emily Sernaker applied for multiple positions at the International Rescue Committee (IRC). She never gave up. With each application, she sent a personalized cover letter. "I wanted my cover letter to highlight my qualifications, creative thinking, and genuine respect for the organization," she says.
Sarah Vania, the organization's regional HR director, says that Emily's letters caught her attention, especially because they included several video links that showed the results of Emily's advocacy and fundraising work at other organizations. Emily explains, "I had prior experience advocating for former child soldiers, human trafficking survivors, vulnerable women, and displaced persons. It's one thing to make statements in a cover letter, like 'I can make a pitch, I am a creative person, I am thoughtful,' but showing these qualities seemed like a better way of convincing the recruiter that the statements were true."
This is what Emily wrote to Sarah about the video:
Here is a short video about my story with activism. The nonprofit organization Invisible Children made it for a youth conference I spoke at this year. It is about four minutes. As you'll see from the video, I've had a lot of success as a student fundraiser, raising over $200,000 for Invisible Children. I've since gone on to work as a consultant for Wellspring International and have recently concluded my studies as a Rotary International Ambassadorial Scholar.
In each of the cover letters, Emily also made clear how much she wanted to work for IRC. "To convey enthusiasm is a vulnerable thing to do and can come off as naivete, but, when it came down to it, my enthusiasm for the organization was genuine and expressing it felt right," she says.
This is how Emily conveyed her interest in working for IRC:
You should also know that I have a sincere appreciation of the IRC. I have enjoyed learning about your programs and have personally visited your New York headquarters, the San Diego New Roots farm, the We Can Be Heroes exhibit, and the Half the Sky exhibit in Los Angeles. The IRC is my top choice and I believe I would be a valuable addition to your fundraising team.
Emily learned throughout the process that the organization had hundreds of applicants for each position and it was extremely competitive. "I appreciated that I wouldn't be the best for every opening but also remained firm that I did have a significant contribution to make," she says. Eventually, Emily's persistence paid off. She was hired as a temporary external relations coordinator, and four months later she moved into a permanent role.
Editor's note: The author updated this article, which was originally written in 2014, to reflect the latest advice from the experts and the reality of job-seeking during the pandemic.
Amy Gallo is a contributing editor at Harvard Business Review, cohost of the Women at Work podcast , and the author of two books: Getting Along: How to Work with Anyone (Even Difficult People) and the HBR Guide to Dealing with Conflict . She writes and speaks about workplace dynamics. Watch her TEDx talk on conflict and follow her on LinkedIn . amyegallo
Partner Center
Cover Letter vs. CV
A CV (curriculum vitae) is different from a cover letter in that a cover letter is more concise and a CV is fairly detailed. While a CV includes detailed information about a person's educational background and work experience, a cover letter is a more concise document expressing interest in the job being applied to.
Comparison chart
Differences between a cv and cover letter.
A cover letter is an introduction to yourself with regard to the job opening you are applying for. Cover letters are generally one page at most in length, divided into a header, introduction, body, and closing.
Curriculum Vitae may include a cover letter along with other details which are important when applying for international jobs, fellowships, grants, research, scientific and academic positions. The CV is used to screen applicants, often followed by an interview, when seeking employment.
A cover letter includes general details about a person like name, contact information, educational and professional qualification, work experience and career goal or what a person is looking for in terms of a job profile. A cover letter should not be confused with a resume as it does not include all the details of a resume. The cover letter should have enough details so that it complements the Curriculum Vitae and also interests the person reading it.
Related Comparisons
Share this comparison:
If you read this far, you should follow us:
"Cover Letter vs CV." Diffen.com. Diffen LLC, n.d. Web. 12 Mar 2023. < >
Comments: Cover Letter vs Curriculum Vitae
Anonymous comments (4).
August 10, 2013, 5:35am Very helpful! Thank you. — 24.✗.✗.52
February 6, 2014, 9:54am Helped a lot :) — 125.✗.✗.201
June 2, 2014, 10:44am Ojo idowu — 107.✗.✗.144
January 22, 2014, 1:51pm You've helped to some level. Thanks — 141.✗.✗.95
Difference between CV and Résumé
Difference between a job and a career
Edit or create new comparisons in your area of expertise.
Stay connected
© All rights reserved.