Search Engine Marketing Case Studies
Services performed:.
Search Engine Optimization and Pay Per Click Advertising
Website: www.waterprofessionals.com
Niche: Industrial water treatment equipment/solutions
Background:
Since 1947, Water Professionals ® has provided high quality processed water, industrial water treatment equipment, and water-related services for a variety of industries. Their history of sales and service includes some of the most respected companies in their various fields. Water Professionals ® was working with an advertising agency that had done a poor job with their SEO and PPC campaigns. Water Professionals ® came to us for help.
Challenges:
WaterProfessionals.com needed to be more easily found in the search engines, in order to achieve a greater number of leads, thus gaining market share. Pay Per Click Problems: Their pay per click campaigns were performing poorly and their money was being wasted, yet the ad agency was not providing them with PPC reports – thus keeping them in the dark about what exactly was wrong with their pay per click campaigns. SEO/SEM Problems: Their website was quite large and not one single webpage had been properly optimized. The optimization that was performed in the past, was based upon a poorly researched keyword list, making the past SEM Campaign destined to fail before it was even launched!
Other Concerns Included:
Slow Download Speeds
Overly Large File Size of Main Page
Multiple IP Number Issues
Missing Sitemaps
Missing Robots.txt File
SEO/SEM: In-Depth Keyword Research/Analysis builds the Cornerstone of every great Search Engine Marketing Campaign, and we spent over 50 hours researching and analyzing keywords and keyword combinations, to discover which keywords were going to bring this website the greatest numbers of targeted traffic. State-of-the-art SEO was performed on the website, and additional content-rich and informative webpages were built to further solidify and unify the themes of the website. Supporting SEO activities included creating quality relevant content aimed at WaterProfessionals®'s target market, publishing some at the website, publishing some at niche websites and relevant social media platforms, linking said content to waterprofessionals.com and promoting said content. Our SEO activities also included niche link building and social media marketing, and more.
PPC: We were challenged with the enormous job of rebuilding this client's two, large, PPC accounts from scratch, and quickly fine-tuning them, thus turning them into smoothly-running money-making machines! Water Professionals ® was thrilled to receive generous reports that were replete with solid data and summarized with acute clarity!
* Success! *
Great positions achieved.
WaterProfessionals.com achieved twelve #1 positions in the top search engines where there were zero! (and that's not including names, like "Water Professionals" or "waterprofessionals.com")
Total Top Ten Positions: 63
Total Positions in Top Three Results Pages: 164
Traffic Success!
We made big improvements in the targeted traffic that WaterProfessionals.com receives!
Visitors from Search Engines Increased by 46%: First Month of Campaign: 1,171 visitors Sixth Month of Campaign: 1,715 visitors
Monthly Traffic Increased by 34%: First Month of Campaign: 2,226 visitors Sixth Month of Campaign: 2,989 visitors
Increased by 17%:> First Month of Campaign: 1,316 pageviews Sixth Month of Campaign: 1,546 pageviews
For a quote for our services, please send in our Request A Quote Form .
Contact us today and find out how we can harness the power of the Internet for you and your business!
Next Case Study: Click Here
Net Site Marketing
Net Site Marketing ™ uses only professional, white-hat, search-engine-approved methods. We are an accredited, ethical search marketing agency. We seek to be your partner, as we make use of digital marketing and advertising to help solve your cash flow challenges and achieve your revenue goals.
Globalization
Inbound Marketing
Fixed Price SEO Services
Contact Us Today!
Toll-Free: 866-806-4218
Outside USA: 00 1 828 684 4445
Skype: ns.marketing
We will never sell or share your email address.
Copyright © 1996 - 2023 Net Site Marketing ™ , All Rights Reserved. Created, hosted and marketed by Net Site Marketing

All Thought Leadership
Customer Experience Imperatives
Customer Engagement Report
Performance Media Report
Reports & Whitepapers
Solutions & Services
Industry Expertise
Products & Platforms
Strategic Partnerships
Cardinal Path
B2B International
Media Storm
Happy Marketer
Our Work - Search Engine Marketing (PPC)
Highlighted work, how cancer treatment centers of america® used attribution to reach new patients through display ads, canadian red cross is ready for the path forward as an early adopter of ga4, all work - search engine marketing (ppc).
You are showing results for:
Use filters to refine results
VMware's CRM-Focused Search Restructure Drives More Leads and Efficiency
More visitors, more convenience, more HEMA
Habitat for Humanity Achieves Outstanding Online Fundraising Growth Despite Uncertain Times
Automated Bid Strategies and Diverse Ad Formats Drive In-Store Visits
Sweetwater Creates a Frictionless User Experience through SEM
Leading Global Nonprofit Housing Organization Achieves Record-Breaking Digital Fundraising Results
Thought Leadership Product Strategy from a Digital Design Industry Leader
Cisco Webex Paid Search Program Pays Off
tarte™ Cosmetics' Triumphant Holiday 2018
Looking for Ralph Merkle? Click here.
Continue to Site
US / Global
Germany, austria & switzerland, netherlands, middle east & north africa, new zealand.
Thanks for stopping by
How's your website? Find out here!
Call Now! 1300 785 122
Search Engine Marketing Case Study
Search engine marketing.
The Perfect Wave Case Study
Elevate Performance Case Study
Real-World Education for Modern Marketers
Join over 600,000 marketing professionals, case studies: search engine marketing.
Access thousands of our search engine marketing online marketing resources here. Select any of the popular topics below to narrow your search. Get unlimited access to all of our exclusive marketing resources. Go PRO Today
Marketing Topics
Most Recent
Advertising
Brand Management
Career Management
Customer Behavior
Customer Relationships
Email Marketing
General Management
Graphic Design
Market Research
Marketing Strategy
Metrics & ROI
Public Relations
Search Engine Marketing
Segmentation
Social Media
Word-of-Mouth
Get unlimited access to all of our exclusive marketing resources
• will not provide your social data to 3rd parties
• will not contact friends on your network
• will not post messages on your behalf
• will not interact with your social accounts
Case study: Search engine marketing strategy as Converse creates entertainment from Google
Digital marketing industry case study library, case studies library.
Case studies
- Advertising
- Ecommerce
- Healthcare and pharmaceutical
- Mobile marketing
- Social media
All other case studies
Daily digital marketing news
Training services
In-company training
Executive coaching
Marketing courses
Current participants
Graduate services
Case study library
Consultancy and research
Digital strategy consultancy
Research and publications
This case study from Conserve has to be the most innovative approach to search engine marketing that we have ever seen. In order to connect with their youth audience in a highly targeted and personal way Converse exploited the search engines results page by cleverly bidding on long tail keyphrases that they could assume were teenager generated.
This enabled them to own paid search advertising spaces (otherwise unexploited) to start a conversation and capture response (at a very low cost) from their target audience. With this simple tactic in place they generated numerous low cost microsites that collectively captured the imagination of their audience.
More on the case study: Brand: Converse | Media: Search and websites | Country: USA / Global | Agency: Anomaly | Sector: Clothing - Footwear | Objective: Build brand equity, create relevant entertainment experiences | Format: Search engine marketing strategy that combines search with entertainment and microsites
Watch a YouTube video explaining how the campaign worked here:
<< Return to Digital marketing industry case study library
Keyword Research
Link Building
SEO Content Services
Shopify SEO
WooCommerce SEO
Magento SEO
BigCommerce SEO
WordPress SEO
SEO for Fashion
Real Estate
Law Firm SEO
SEO for News Publishers
Cannabis SEO
Enterprise SEO
Small Business SEO
Local SEO Services
National SEO
International SEO
SEO for New Websites
White Label SEO Optimization Services
SEO Reseller
Niche Sites
Case Studies
Free SEO consultation
SEO Agency » Case Studies
Best SEO Case Studies
We're the only SEO agency to win Agency of the Year from both the US Search Awards® and Search Engine Land®. View our SEO case studies below and learn more about the process and methodologies that set us apart.
Gains like these — achieved in a saturated metro area, with a limited budget — are a testament to the power of SEO. "
We have tangible results that have resulted in new donations and partnerships for our organization.
The results speak for themselves. With SEO, you get what you pay for. They really know the industry and can do SEO the right way.
Gentry Dentistry quadrupled its page one keywords in less than year.
Since implementing the SEO efforts, we are ranking on the 1st page for several keywords, we've acquired feature snippets, and our site traffic is steadily growing.
Victorious and Agora found common ground in a commitment to empowering our customers. We doubled down on communication to ensure everyone on the Agora team understood our time-proven methodology, SEO best practices, and which metrics measured progress toward their goals.
We were impressed with their communication and their ability to pivot strategy.
As a direct result of working with Victorious, BMarko structures has seen a dramatic increase in leads from organic traffic on their site. The sales team is working overtime to meet the demand and convert new customers.
I appreciate the high visibility Victorious has into their process — allowing us to see the progress of projects and who is working on which tasks. They're impressive, and the cooperation is exactly what one hopes for from an SEO team.
CSA Transportation has increased page one keywords by 230% since partnering with Victorious.
"They produce really great content that also performs well when it comes to SEO."
"Their systematic SEO workflow is state-of-the-art."
"They deliver on every request that we have and every promise they give."
"We appreciate how in-depth Victorious has been with the technical details."
"It looks like we've turned the ship around, in large part due to the team at Victorious. My staff of 28, their spouses, and children will be forever grateful for your work and expertise."
"Victorious is personal, reliable, and adaptable. I highly recommend them."
"Immanuel Tours has seen immense growth through our relationship with Victorious."
"Their results are unparalleled. They follow through on their promises."
"I've worked with probably six SEO agencies over the years, and Victorious is by far the best. The collaborative strategy we've developed with them has shown consistent increases month over month."
"They really care about the client and try to make sure the client is getting the most out of their campaign."
Gema & Co's first monthly report resulted in over 1,200 position gains for our target keywords, and they have been growing rapidly ever since.
"Blink Health and Victorious began work in early January of 2019, and very quickly reached unheard-of levels in keywords and keywords on the first page, with 52% more keywords and a 175% increase in organic traffic from 2018."
"After cycling through multiple SEO companies and seeing no results, I finally came across Victorious. Choosing to work with Victorious is hands down one of the best business investment decisions I have ever made."
"Victorious has been extremely consistent and reliable through our entire engagement. Our results speak for themselves."
"Victorious' responsiveness, results-oriented approach, and strategic talent have been extremely impressive."
"Victorious shattered my expectations and have gone above and beyond what I thought was possible."
"Working with Victorious is fantastic. They're precise in the presentation of approach and results which makes a big difference in small business."
"Their leadership makes the process so seamless. From project management to communication, it's all exceptional!"
"SEO is always changing so leaving the strategy and tactics to Victorious has more than paid for itself."
"Victorious is a great agency that delivers results and growth. It's a pleasure to work with them."
"Victorious has been with us every step of the way. We estimate ROI is over 10 to 1 – I can't say enough about this team."
"Victorious is the best SEO company I have ever worked with. The results, approach, strategy - everything - it hits all the marks."
"Victorious has been incredibly responsive and quick to deliver. We've seen results across the board - it's a great experience."
Trusted by top brands for first page results
An SEO case study is an actual instance that showcases how to effectively increase a website's organic traffic, obtain higher-quality leads, and enhance conversion rates. SEO case studies provide real-world examples of successful techniques and strategies.
Are you looking for a case study from specific market or vertical?
We recommend viewing the Oji Vape, Felix Gray, and Exceptional Villas SEO success stories for a look at our e-commerce capabilities.
We recommend you check the GE Digital SEO case study to get better insights on our enterprise capabilities.
We recommend viewing the Everlance, Tithe.ly, or ForeSee Medical success stories as they're the best SEO case studies to gain insight on our SaaS capabilities.
What service level did the SEO case study clients sign-up for?
For further insight into any of our featured search engine optimization case studies, contact our team for a full consultation.
Ready to dominate the first page of Google?
Our team of award-winning SEOs (and all-around awesome people) are ready to start the SEO conversation for your website. Be our next 2021 SEO success story!
Google Search Central
Bahasa Indonesia
Español – América Latina
Português – Brasil
Tiếng Việt
Case studies
Search Central
Learn how Google Search can help you reach more people with your website
Browse SEO case studies and success stories to see first-hand how Google Search can help you reach more people with your website.
Web Solutions
Mobile Solutions
Cloud Solutions
Data Solutions
Search Engine Optimization
Search Engine Marketing
Social Media
Strategic SEM That Generates RoI and Better Business Online:
The case study discusses the problem with poor outcomes generated by the client's older internet marketing campaign in terms of lower customer engagement and not-so-great online business visibility. It touches upon how the revised strategy of Search Engine Marketing (SEM) implemented by iNoryaSoft provided dual advantages to the client. It not only catapulted the visibility of the brand value proposition for the client company, but also drove targeted traffic to the site and boosted conversions substantially.
The client:
Offers courses and conducts training classes for higher education students
Provides on-demand and live online training for exam prep
The problem:
The client wanted to beat competition in search engine rankings, so that students who are interested in searching more about viable higher education exam prep could discover the value proposition of the client. However, the lack of a cohesive plan prevented the client to meet this objective. It was rapidly losing new enrolments to competitors who were placed higher on search engine rankings (either organically or through paid campaigns).
Since more students and parents were enrolling with competitor academies, the client was unable to position itself as a leader in higher education training in the US with effective outreach. This also meant that, the high business and revenue targets it had from the online segment weren't achieved within the stated time.
As a result, the company saw that it was losing the user-base, as not many were able to know about their existence and the stellar work they have been doing in the field of exam prep training for higher education students. The client wanted to reverse the slide and in quick time. It also wanted to invest in an online marketing plan that delivered results faster than the traditional SEO route.
The solution construct:
With a major hand in the client's earned traffic (i.e. SEO), we were a natural fit for the client's paid search marketing requirements. Our domain experience helped us seal the deal with the client and our past track record helped the client to understand our calibre in the field of paid search marketing. Our scope of work entailed the 3 main SEM platforms - Google AdWords, Yahoo! Search Marketing, and Microsoft adCenter.
The first step was to brainstorm with the client about the line of business, their services/ products, and their main audience over the online space. Post this, we came up with a list of keywords that would be most probably keyed in by the Google users to find businesses like the client. This also included factoring in specific information like geo-location. With the right contextual information, we made sure that only high-quality traffic was made aware of the client's expertise in the US.
Now that we knew which keywords we were running after, we then designed the groupings so that we could send bids to the search engines along with carefully tailored ads. Our intense focus was on creating relevant PPC keywords list, fine-tuning the keyword groups, and generating better ad copy.
We also optimized the PPC text ads and used modified broad match options to refine the targeting for better returns at a lower cost. We also focused on CTR and well-aligned landing page ad for a better-quality score to get the top spot in PPC search.
As a part of our campaign monitoring initiative, we kept a track of how each keyword and keyword group was performing on a regular basis. All under-performing and expensive keywords were quickly replaced with new cost-optimal keywords to enhance the efficacy of the campaign.
The benefit:
The client got remarkable traction for a nominal investment bidding for relevant keywords to bring in better quality site traffic.
Because of a higher volume of the right set of people coming into the site through PPC, the number of eyeballs it captivated shot up exponentially.
With the higher flow of targeted traffic and better reach in the market, the likelihood of conversion too increased dramatically.
The amount of sales generated by the SEM campaigns improved visibility than the cost incurred for bidding on keywords. As a result, the client was able to achieve unmatched RoI on the PPC campaign developed by iNoryaSoft.
We enabled real time, transparent, and easy-to-use reporting and analysis for our clients' benefit. They could track the weekly performance of the ads and see that the dollars were working hard to bring in targeted site traffic.
Contact us at iNoryaSoft to know more on how you can leverage our digital marketing competencies to add substantial long-term value to your business.
Web Solutions Case Studies
Case Study - 01
Case Study - 02
Case Study - 03
Case Study - 04
Case Study - 05
Case Study - 06
Case Study - 07
Digital Marketing Case Studies
SEO Case Study
SEM Case Study
SMS Case Study
Thank you for your interest in iNoryasoft
General SEO
Keyword Research
On-Page SEO
Link Building
Technical SEO
General Marketing
Content Marketing
Affiliate Marketing
Paid Marketing
Video Marketing
7 SEO Case Studies You Can Learn From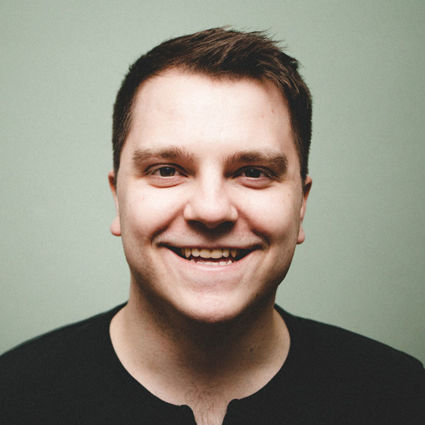 Article stats
Monthly traffic 14
Linking websites 11
Shows how many different websites are linking to this piece of content. As a general rule, the more websites link to you, the higher you rank in Google.
Shows estimated monthly search traffic to this article according to Ahrefs data. The actual search traffic (as reported in Google Analytics) is usually 3-5 times bigger.
The number of times this article was shared on Twitter.
Share this article
Subscribe for weekly updates.
Below are the SEO case studies we've published so far.
Zapier . Learn how Zapier gets 1.6M monthly search visits from their blog.
Wise . Learn how Wise gets 6.4M monthly search visits.
RTINGS.com . Learn how RTINGS.com gets 9.5M monthly search visits.
Wirecutter . Learn how Wirecutter gets almost 12M monthly search visits.
Grammarly . Learn how Grammarly gets over 22M monthly search visits.
Ahrefs . Learn how we built 36 backlinks to one page.
Carwow . Learn how carwow gets 2.6M monthly search visits worth $3.5M.
Head over to our "write for us page" and pitch us. We're always looking to publish useful SEO case studies.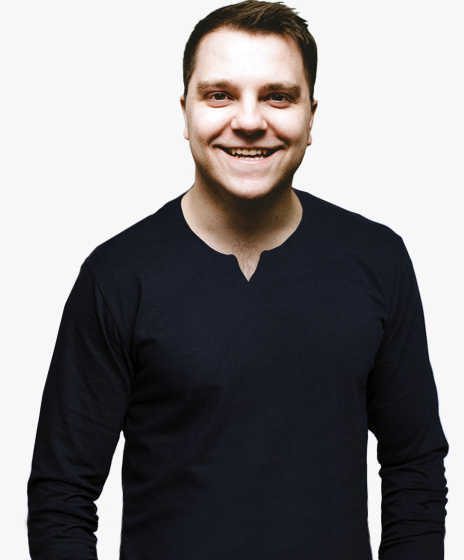 Joshua Hardwick
Keep learning.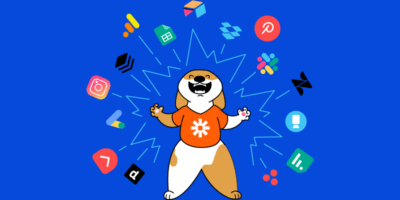 6 Things I Love About Zapier's SEO Strategy: A Case Study
An aggregator with integrator strategy – carwow seo case study, grammarly's seo strategy: 11 interesting insights, how rtings.com dominates product niches (seo case study), wirecutter seo case study: 5 ways to win at affiliate marketing.